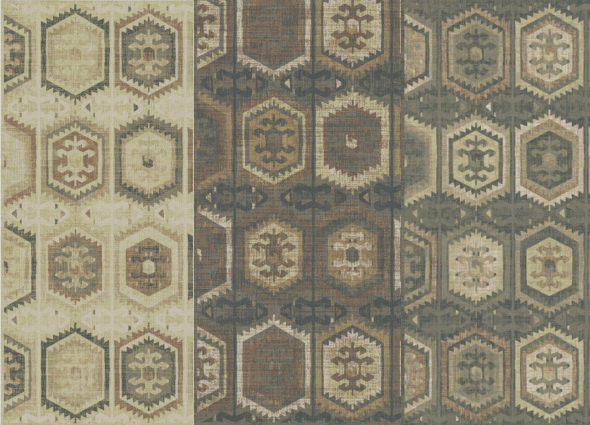 Kelim, which is characterised by clean lines and bold design, is one of the hottest geometric designs at the moment and is soon to be introduced on a range of Hertex rugs. The composition, colour ways and construction is the same as their beautiful Vintage rugs and will be the perfect fabric pattern for those with a less traditional taste.
The viscose provides the appearance of a Chinese silk carpet, but offered at an affordable price. The colours are carefully blended to give a somewhat vintage appeal. Like the Vintage rugs the Kelim rugs are exclusive to Hertex Fabrics in South Africa.
Kelim is now available at Hertex Fabrics, a leading South African supplier of fabrics to the furnishing and design industry.
VISIT: