Choosing the right cooking appliance makes all the difference. We all want timeless design, multiple cooking functions and if we can enjoy energy savings, it's all the more satisfying. The new Samsung stainless steel Gas Cooker ticks all these boxes. It makes it easier to prepare a wide variety of dishes, so you don't just get tasty meals, but you get them fast. Another big plus is that cooking with gas minimises the impact of load shedding on your daily routine, as you can cook even when the electricity is out.
The Samsung Gas Cooker includes a choice of five burners, including a Triple Burner, a Rapid Burner, and a Simmer Burner, while its modern and robust design fits harmoniously with your kitchen furniture to create a sleek and elegant appearance. And the oven door's stunning mirror finish and flat handle give the front a sophisticated and minimalist look.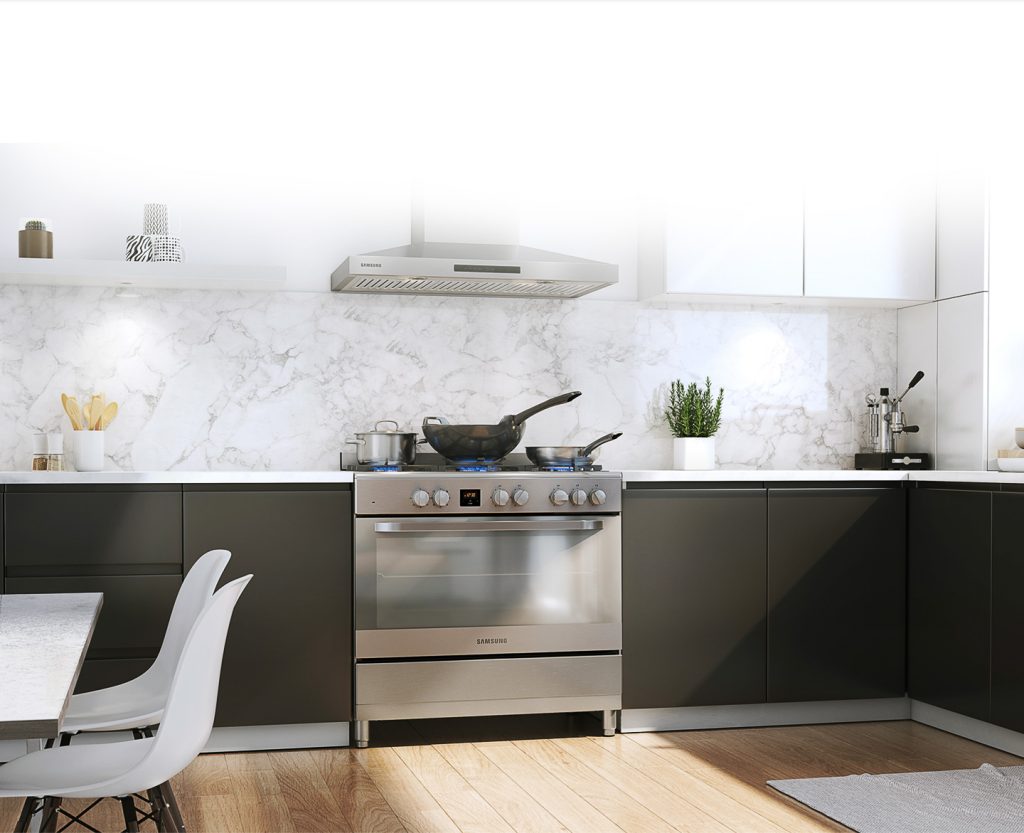 However, it goes far beyond its sophisticated looks:
You can stir-fry more efficiently and safely using a Wok Grate. Its circular design fits snugly around the burner, so your wok is kept stable and won't wobble or accidentally tip over. It will remain in the right place to spread the heat quickly and evenly to create delicious stir-fried food.
Cooking food evenly and in a flash is effortless with a powerful Triple Power Burner. Its three concentric rings of flame produce searing, multi-dimensional heat, so even large dishes are heated quickly and evenly. You can rapidly boil water and sear steaks or instantly switch to a lower heat to slow cook.
You can enjoy perfectly grilled food – much faster. The Power Grill Heater is 2-step adjustable to cook different types and quantities of food. The High Grill quickly and evenly cooks big dishes or a large number of items and the Low Grill cooks small amounts and saves energy.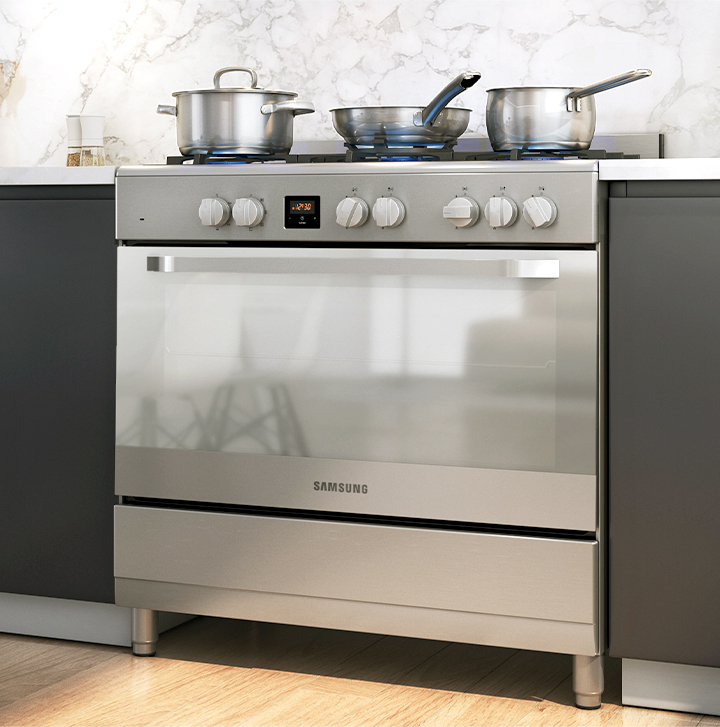 The Samsung Gas Cooker is available at participating retailers at a recommended retail price of R17 9991. The first 150 customers who purchase the cooker will also receive a R2 000 Woolworths gift card2 along with the benefits of Samsung Signature Service, which ensures that everything from purchase, delivery to installation is in the best hands. The cooker has a 2-year warranty and is a tasty addition to any kitchen.
1Price may vary dependent on store pricing
2Terms and conditions apply. Gift card available to first 150 customers only.
Visit https://www.samsung.com/za/