Get the look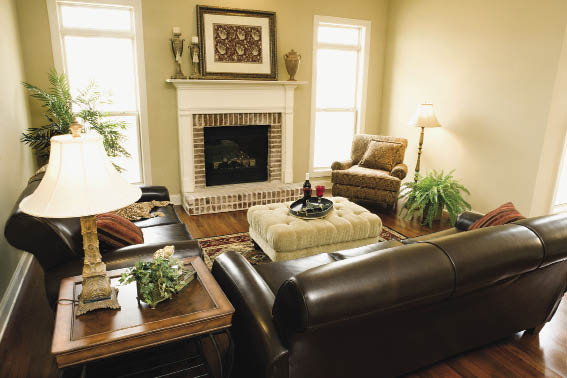 By Daniela Sperotto
Whether you are decorating one room or a whole house, knowing what you want and following a few basic steps can make the whole process a lot simpler and easier. Many home owners may take on the task of decorating their interiors as a whole but this may become too daunting and the result not as satisfactory.
It becomes a bit intimidating to understand the magnitude of the task at hand and to select and define a certain style to ensure everything in your home flows seamlessly. "The interiors of a home are a story being told and all the elements of that story must work well together and live in harmony," explains interior designer, Clint Lewis of Clint Lewis Interiors. Every decorating style includes distinguished elements, which will define and help you select what kind of furnishings and accessories to buy.
The two most defined and juxtaposed styles over the past years have been contemporary and classic. We asked a few experts for their tips and advice on how to achieve each look successfully.
First and foremost, as with any project, a clear plan and decision should be made as to what kind of style you wish to achieve. "To get an idea of what you require, you need to identify the current decor pieces in your home that work for you and discard those that don't. Make a list of all the items that you need and use magazines, books and the internet for ideas and inspiration. Then it's time to shop and see what is on offer. This will also give you an idea of pricing and will allow you to work within your budget," suggests Lee Reichman of Coricraft.
Clear-cut lines
When it comes to creating a more contemporary look, it is essential to remember that less is more. When embracing a more chic contemporary feel, you have to look for products, furnishings and accessories that represent a more uncluttered, sleek and spacious feel. With its roots emanating from the Bauhaus school, angular lines and lack of ornamentation are the order of the day for a contemporary interior. "Everything has its place in a contemporary home, so minimise accessories and maximise clean uncluttered surfaces," says Ellen Suntheim of Elle on the Inside.
A good rule to follow is to have a neutral palette of colours for walls, floors and large pieces of furniture, and then for bold dramatic effect add splashes of colour through feature walls and textured elements.
Some hallmarks of contemporary interior design include the use of chrome metallic accents and liberal use of glass and mirrors as a way to make small spaces appear bigger and open.
Warm and welcoming
There is something nostalgic about a room decorated in a classic style that lets you indulge in the grandeur of a long gone era, while you remember the good old times. Classic never goes out of style. When looking for a style that stands the test of time and is still warm and inviting, traditional decorating is no longer just associated with the older generation, but has rather been updated to accommodate younger home owners.
Recycling heirlooms and using that much-loved piece that got passed down from your grandmother, or just simply picking up an exquisite piece at an antique fare, will fit in perfectly with the classic style. Classic interiors are calm, orderly and very decorative. Everything is consistent, matching and accessorised with all the trimmings and detailing available to go with your look.
"Add to that some rich colour schemes, classical shaped furniture pieces, some elaborate window treatments and luxurious accessories for a finishing touch," recommends Ellen.
After all is said and done, you can either follow all the rules or bend and break them to suit you. Follow your style, the architecture of your home and how your space will work the best for you, even if this means mixing and matching.