The day starts and ends in the bathroom. A lot of time is spent in front of the washbasin with washing hands, face or brushing teeth. To increase the feel-good aspect of these daily rituals, the choice of the perfect washbasin is vital.
First of all you have to think about the purpose to find the right size. Although this is very individual, the following basic rule applies. For daily use, characterised by personal hygiene in the bathroom such as cleaning the face under the flowing water, a washbasin with a width of 60cm and a depth of 47cm is usually chosen as it avoids splashes of water around the basin.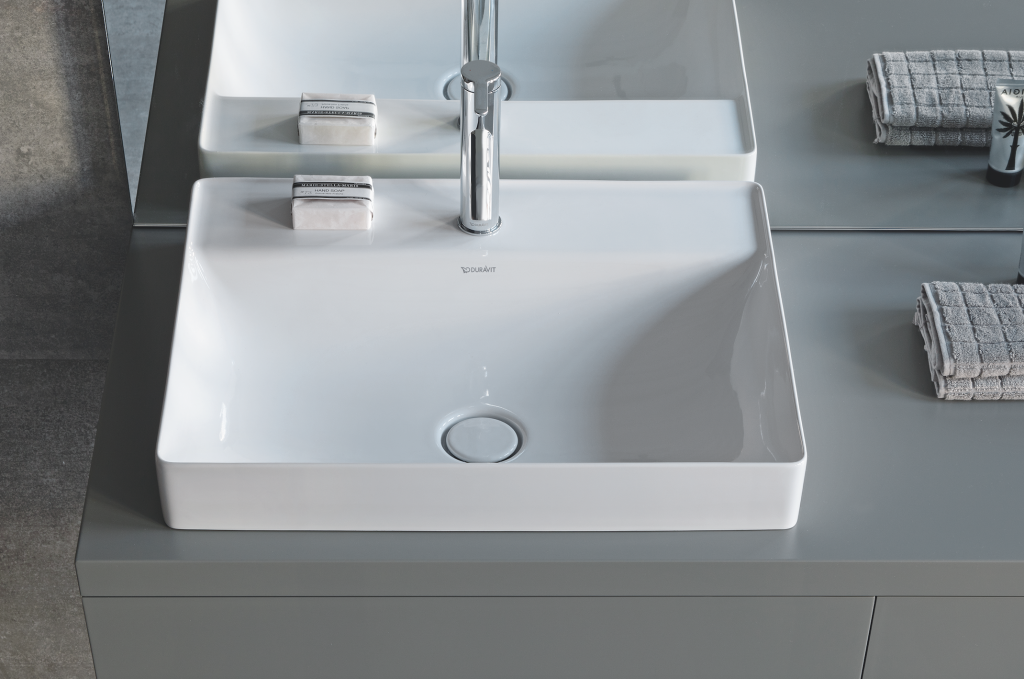 Compact variants are not recommended for the master bathroom for these reasons, and are mainly used in small guest bathrooms – when you only have to wash hands.
Everyone strives for a perfect look that matches their individual interior style, even in the bathroom. For an elegant and sophisticated look, washbasins with significantly thin edges are perfect.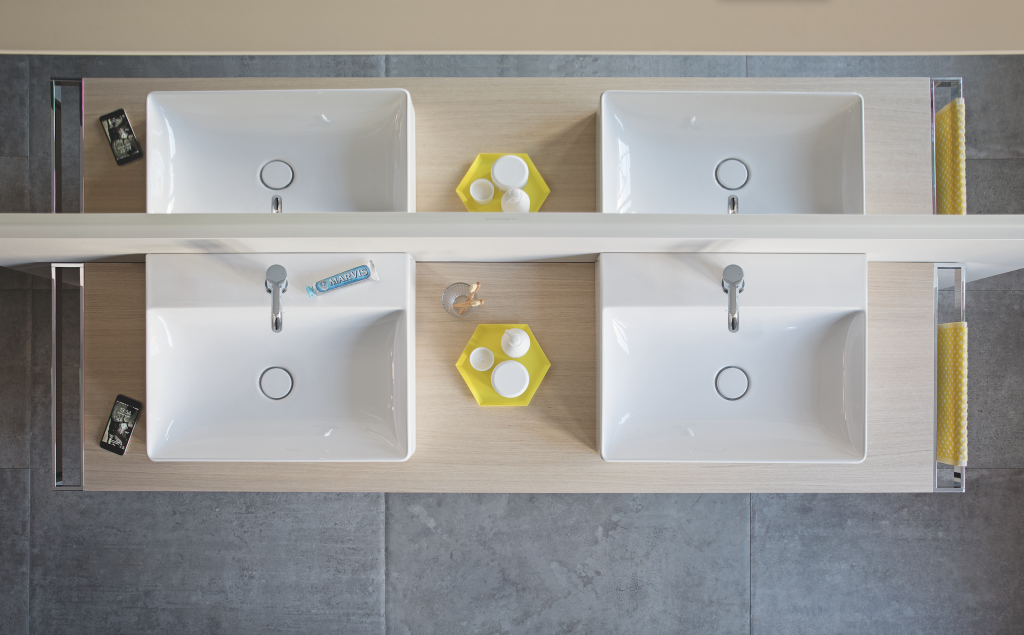 The special and innovative ceramic formula DuraCeram® is used to create particularly precise edges and produces an especially clear and fine design. Moreover this hygienic surface glaze is extremely robust, and abrasion- and scratch-resistant. The quality and robustness make the washbasin easy to clean and long-lasting.
And finally, the washbasin is completed with the ideal surfaces. There are many options suitable for the whole family. Matt lacquer surfaces offer a wide range of design options and have a smooth and easy-to-clean surface – ideal for a life with kids. Also Duravit matte lacquer surfaces are particularly scratch-resistant and offer a new, improved ease of care. Thanks to the special raw material technology of the coatings, micro-scratches on the surface "disappear" by themselves.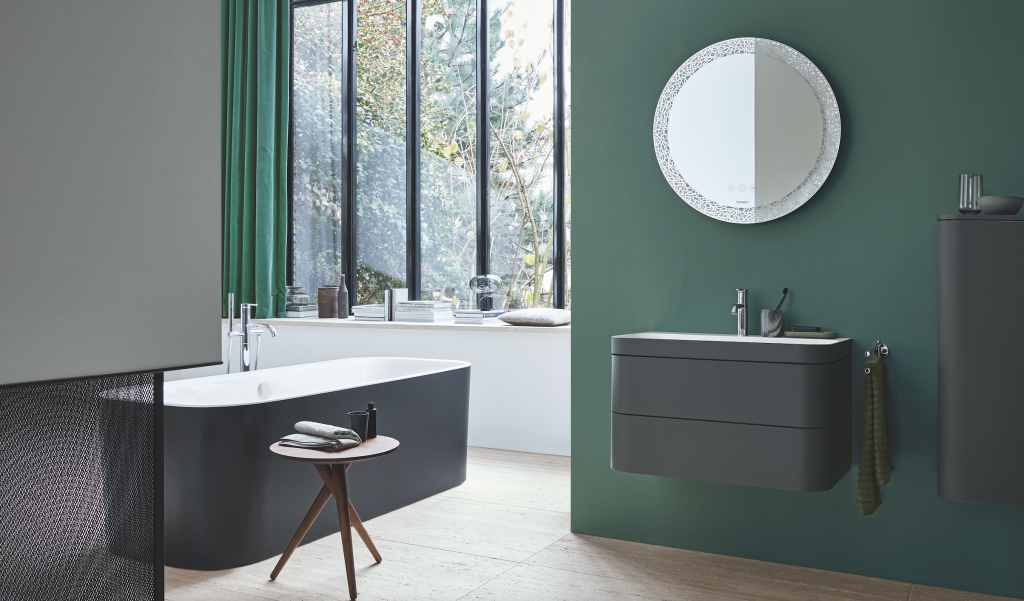 Countless styles result in numerous combination possibilities. Nordic Purism is timeless and elegant. Subtle lines, generous inner basins, and clean edges underline the Scandinavian character. Designer Cecilie Manz shows how it's possible (Luv washbasin and furniture in Almond Satin Matt).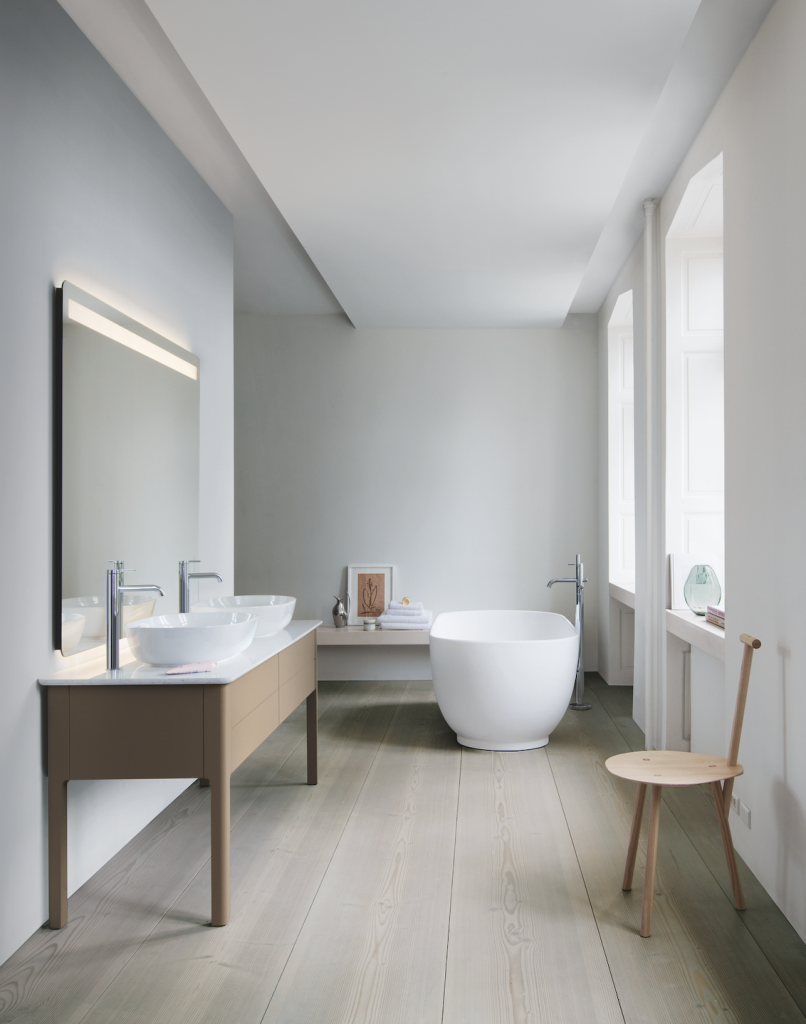 Nature becomes a permanent part of the bathroom with aesthetically appealing materials and forms, ceramic wash bowls with distinctively thin edges made of DuraCeram® and authentic material such as solid real wood – the Cape Cod design collection by Philippe Starck clearly brings nature and calm into the bathroom, perfect for relaxation.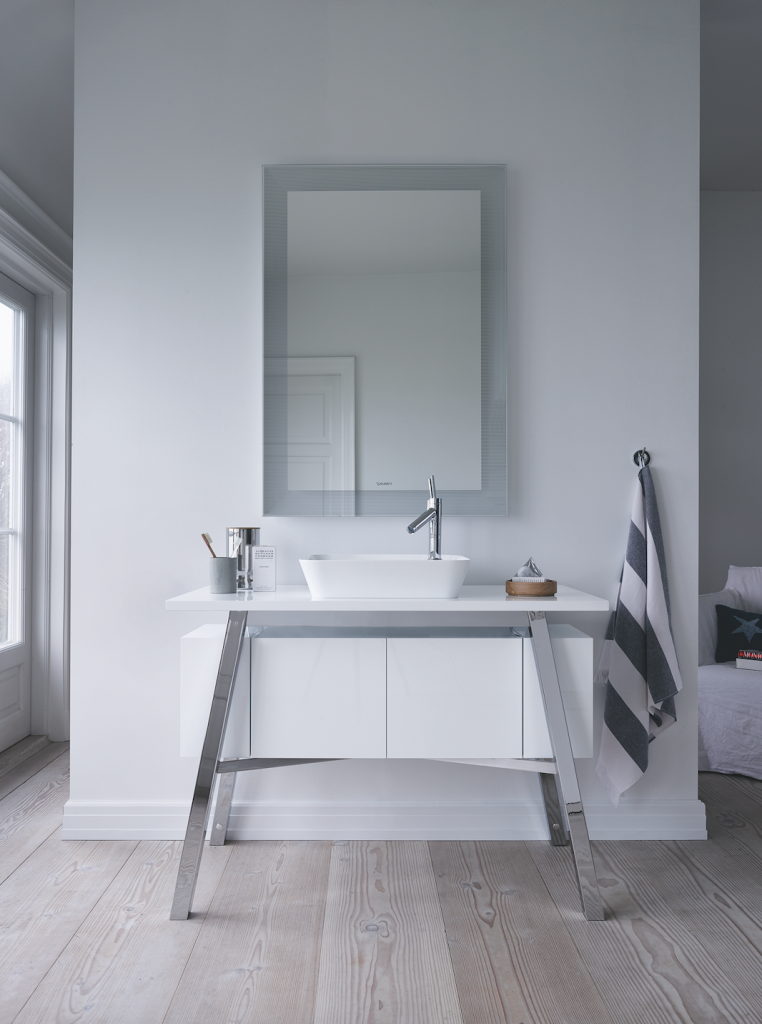 Visit www.duravit.com