Breaking the monotony of your living areas after lockdown will create a change in scenery, and this doesn't have to break the bank. Create a feeling of change with tips from The Cape Art Company.
Walls
There are various ways to uplift and change your walls, including:
A fresh coat of paint – changing to a neutral or bolder colour will uplift a room immediately. Painting one accent wall can change the spaciousness of a room.
Wallpaper can achieve the same effect and can add texture to wall spaces.
Panelling a room can make it seem bigger: vertical panels will draw your eyes upward and make the ceiling seem higher while horizontal panels will create an illusion of elongated walls.
Change your wall art to quirky new designs or follow the eclectic approach by standing oversized wall art pieces against an accent wall or adding textured wall art pieces like wall hangings.
Furniture
This can include timeless pieces or functional furniture that was bought second-hand or passed down from a previous generation. Furniture can be refreshed in many ways and small pieces can be added to change the way it all looks.
Rearranging the furniture can create instant change.
Dabble in some trendy new upholstery for fabric couches or chairs that will create warmth and texture, like velvet, which will be both bold and timeless, or a textured woven fabric printed with your favourite colour or design.
Use flexible furnishings like ottomans for extra seating or room dividers for creating a separate space.
Add seasonal throws, scatter cushions or fresh new curtains to the room to accentuate your colour theme or to emphasise natural light.
Add plants.
Mix vintage with modern furniture by using that old-world-charm trunk as a coffee table.
Pair colours to lighten up neutrals, for example pair navy and gold instead of the usual navy and white.
Painting old furniture can instantly give it new life, but beware of the old antique wooden furniture that will break your grandparents' hearts.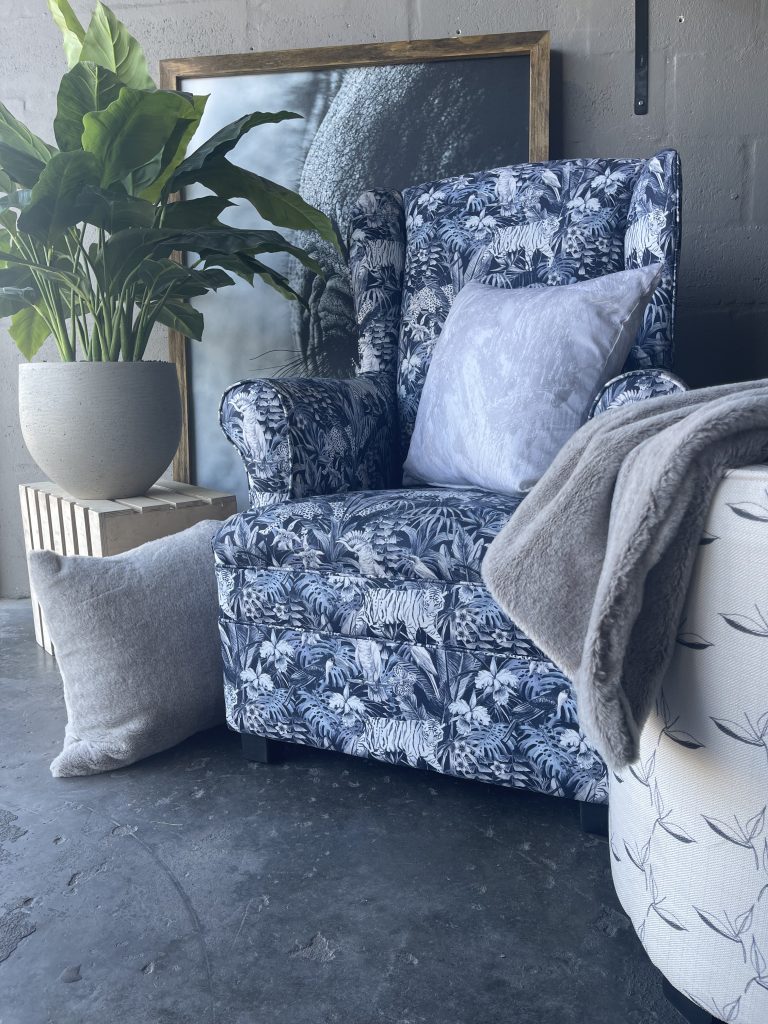 Floors
Floor surfaces can be carpeted, resurfaced with various materials like tiles or vinyl or covered with loose rugs. Your style and the function of the area you are looking at will determine what you can do with the floors.
Wall-to-wall carpeting will serve well in areas like the bedroom or TV lounge where you need warmth and comfort.
Surfaces like vinyl cladding or tiles can be functional in high-traffic areas like bathrooms, kitchens and entertainment areas.
Solid wood floors will create a warm, old country feeling in lounges or living areas.
Floors can be left raw using sealed cement and then covered with your choice of rugs, woven carpets or functional vinyl mats to protect floor surfaces.
Bathroom mats can be used to liven up neutrally coloured bathrooms and make a bold or stylish statement.
Whether it's your lounge, kitchen or bedroom, there is always a way to brighten it up, liven up the old designs and bring in new and fresh ideas, colours and textures. Enjoy the new season without lockdown and the constraints of spending time in the same living space for days and create spaces that will energise and boost your state of mind.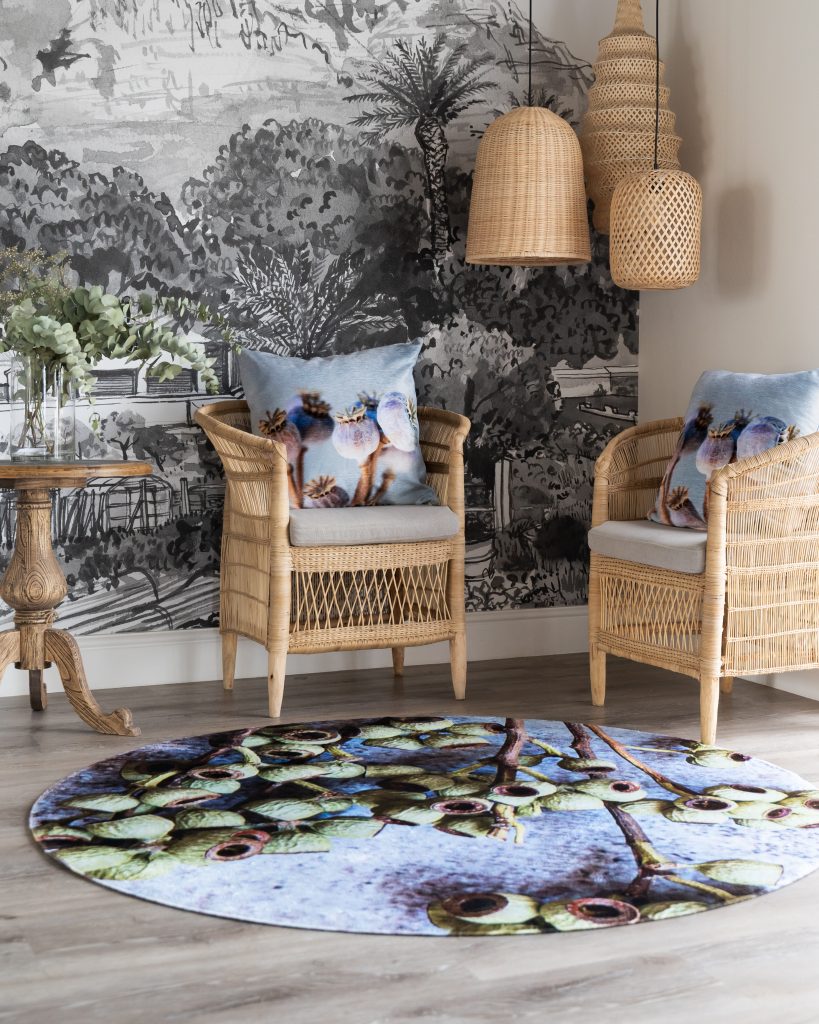 Contact
If you want to refresh your home, but are not sure of what to choose, talk to The Cape Art Company team. They specialise in a range of home décor and wall art items that will help you make stylish choices.