When it comes to custom-made blinds, the choices can be quite overwhelming. Blind Designs, distributor of stylish designs and quality blinds, offers you some solid recommendations for each room in your home.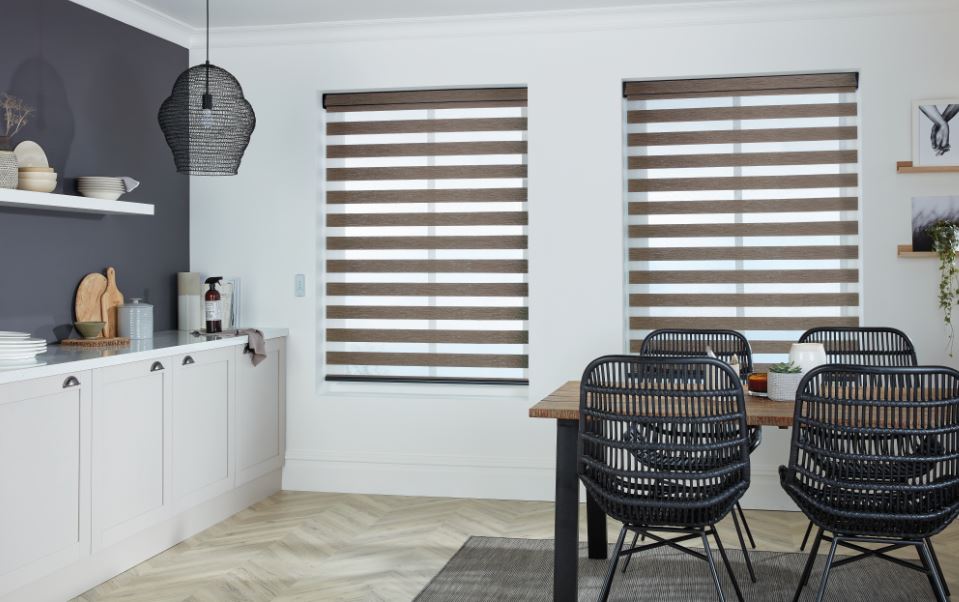 As a starting point we would always recommend you consult a professional to have your blinds measured and fitted in your window. The price difference between measuring and fitting yourself and to have an expert do it for you is negligible in the value that is offered. You can then be assured that your blinds are expertly measured, tailor-made and perfectly fitted.
Regardless of the room, customers should evaluate four factors for each room or area that they would like to fit blinds. If you identify your needs for the window according to the factors below you will be well prepared to consult a professional to specify your blinds.
The look. This is probably the factor that dominates our decisions – and why not! Just ensure that your chosen product ticks the boxes in the other three areas as well.
Privacy requirement for both day and night.
Sun, heat and glare control.
Cleanability.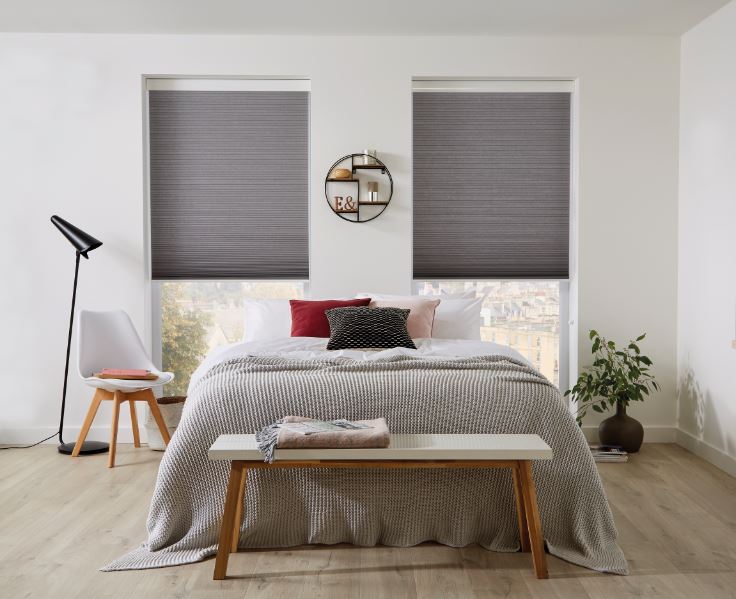 The kitchen
Blinds are a fantastic option for the kitchen because they're practical and easy to use and can contribute to giving your kitchen the wow factor it deserves.
A Retro Blind is a popular choice allowing you to combine a broad aluminium slat with matching woodgrain trimmings. However for a striking visual effect take a look at Blind Designs' range of Vision blinds. The Vision Blind offers an ideal balance between privacy and view control. The Vision Blind is the perfect style statement.
An Altra Hinged Shutter is also a popular trend. This impact-resistant aluminium shutter is wipe-clean-friendly and allows you to tick all the required boxes for privacy and sun control.

The ever-popular SheerWeave Roller Blind will also be a wipe-clean product providing an elegant look with daytime views.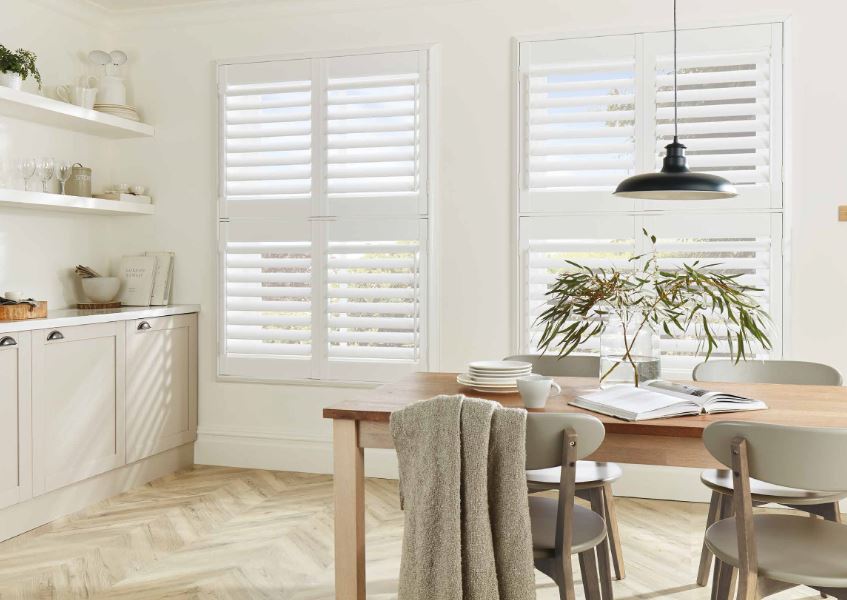 The living room
Keeping with the common, social area, let's move into the living room – the place where families come to connect, unwind and relax together. This space, being a social room, needs a delicate balance of heat and light to maintain a comfortable atmosphere for everybody to be at ease in each other's company.
For this room, we'd go with the gorgeous SheerWeave blind which is an excellent option for filtering natural heat and light. SheerWeave blinds not only diffuse the harsh effects of the sun's natural rays, but also allow you to keep your view. Consider motorising with rechargeable motors which will provide you the convenience and control you require in an area that is often used. You can control the blinds via an app on your phone and set timers and events to make your home truly convenient and energy-efficient.
The SheerWeave Blind doesn't provide evening privacy. This may or may not be an issue depending on your aspect and surrounds. If it is, consider a second layer to provide evening privacy and dress your window. The Ripple Shade is a great product to do this. Suitable for wide windows, it provides the luxury of a curtain with the structure and function of a blind.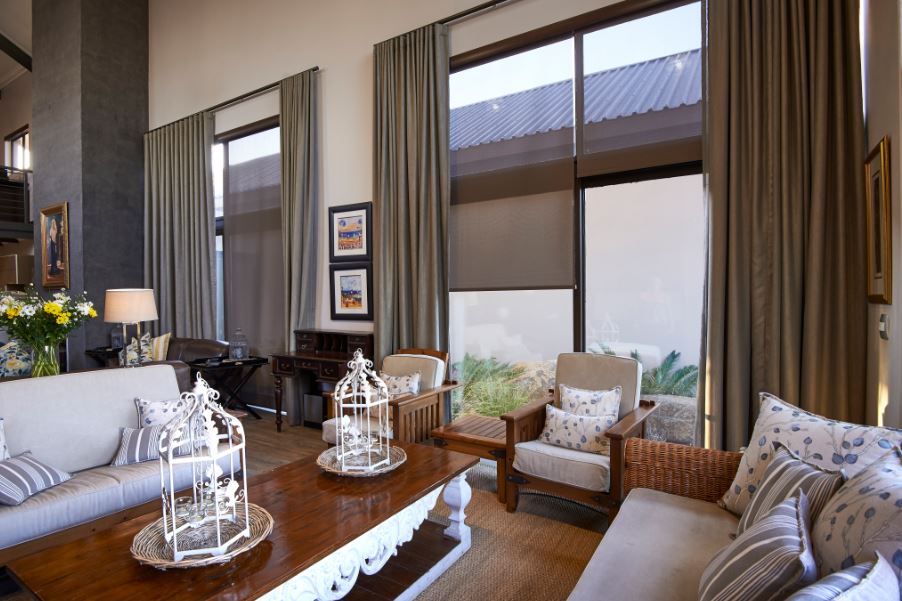 The bedroom
This is the space we often retreat to for unwinding and really relaxing. A key feature of bedroom blinds is to ensure your blinds offer sufficient privacy and help to facilitate some sleep or rest.
The Cellular Blind is a great blind to provide a full blackout fabric while minimising the gaps between the blind and the wall. The Cellular Blind is neat and compact and has the additional benefit of providing an insulating layer to make your home more energy-efficient.

The Vision Blind is also popular providing a product that can easily adjust between a privacy and view setting to give you the flexibility you require.
The SheerWeave Roller Blind and Ripple Shade combination is also popular in the bedroom. The product application can be reversed and you can use a blockout Roller Blind with a Sheer Ripple Shade as your combination of products.
When choosing blinds for any room in your home it's always best to find a solution that balances design and functionality to help you get the most out of your space. Blind Designs has a wide variety of window solutions and together with its network of experts it has the expert advice to ensure you and your blinds are the right fit.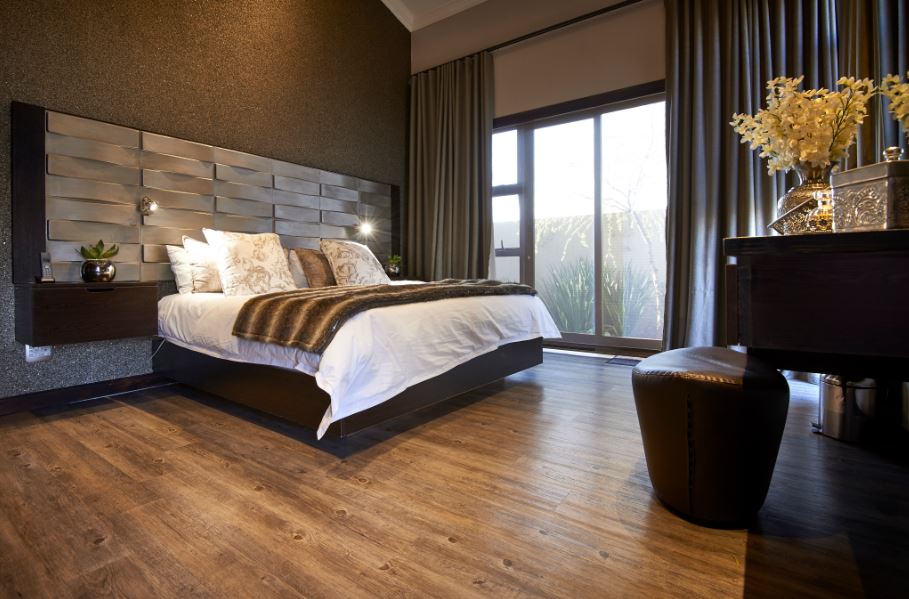 Visit www.blinddesigns.co.za to see the full range of blinds.