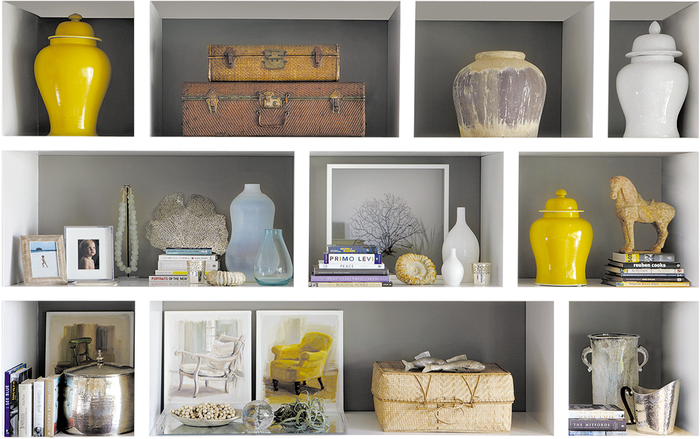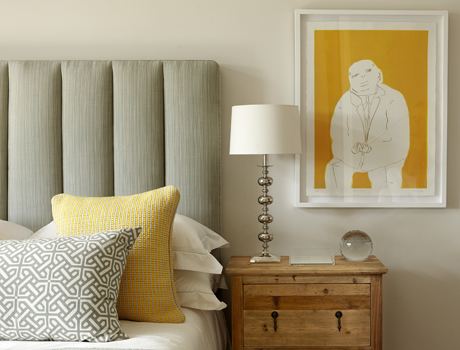 Interview by Shereen Lurie
Interior decorator Kim Stephen's background isn't in interiors but she's 'lived' interiors her whole life and always knew that this is what she'd ultimately be doing. A couple of years ago she started getting small projects and her practice grew from that.
Where do you draw inspiration from?
I draw inspiration from my life both in Cape Town and in new places (I love to travel, and it's an ongoing source of inspiration). I also spend a lot of time browsing the Internet and am constantly inspired by the infinite amount of beautiful interior images online. Viewing over a thousand images each week has really helped me define my style.
What is your design philosophy?
Keep it simple – but make it interesting with texture, colour and scale.
…and there's no need to make things match too perfectly (a room needs to look like it was gradually acquired).
Favourite local designer?
There are so many designers doing such great work, but the styles that I identify most with are Craig Kaplan and Michele Throssell. And of course the team at Cecile & Boyd's also do legendary work.
Favourite international designer?
I can never get enough of Jonathan Adler's mood-lifting style. I've also loved both styles of Australian designers Anna Spiro and Greg Natale's for some time. A recent discovery is Portuguese designer, Ana Cordeiro, who has a love for colour and a very fresh look.
Favourite weekend getaway?
It's a toss up between Stellenbosch and Hermanus. Both are close enough to Cape Town to make a weekend away not turn into a hassle.
As I enter Stellenbosch, I enter a total state of calm (truly!) and then the rest of the weekend can really be enjoyed eating at so many of the fantastic restaurants and browsing the interesting nooks and crannies that the town has to offer.
Hermanus rates very highly for me because of the beautiful Hermanus Cliff Path which stretches along the rugged coastline. Walking it with my husband (twice a day if possible) is truly restorative.
Three summer trends you are most excited about…
Whites and brights – white furniture accented with fresh bursts of colour.
Indoor Plants – rooms are more inviting with a little life in them, and the new wave of interesting retro-inspired plants (i.e., the fig tree) are making a great comeback.
Green – yellow has been great of late but I suspect that its lifespan as the colour splash of the moment is gradually waning. I think gorgeous jade green is coming next, which is great news because it translates so well into happy, calm interiors and contrasts beautifully with white.
Any furniture items you covet?
Anything with a Gatsby-era edge is currently melting my heart….and I'm desperate for a potential client to let me go wild with either La Vie en Rose or Une Nuit a L'Equateur fabrics from Eletis (St Leger & Viney).
The secret to a successful business?
Hard work, attention to detail, good supplier relationships and a transparent billing policy.
What is the easiest way to update the look of a room without 'blowing the bank'?
If you've got mediocre quality (don't do it to heirlooms!) smooth surfaced wooden furniture then get it sprayed in matte white and add some beautiful bright geometric fabrics to the room.
Also, get rid of the clutter.  I'm a true believer in big, bold accessories rather than an overcrowded mass of little bits.
VISIT:
www.kimstephen.com and www.inastateofluxe.com.