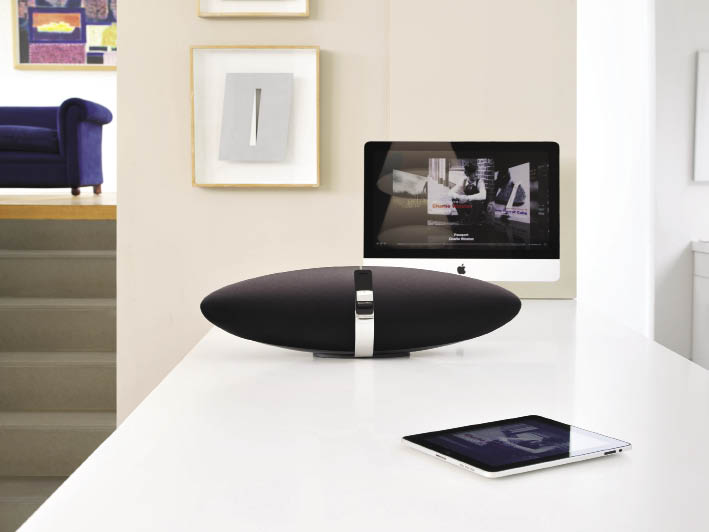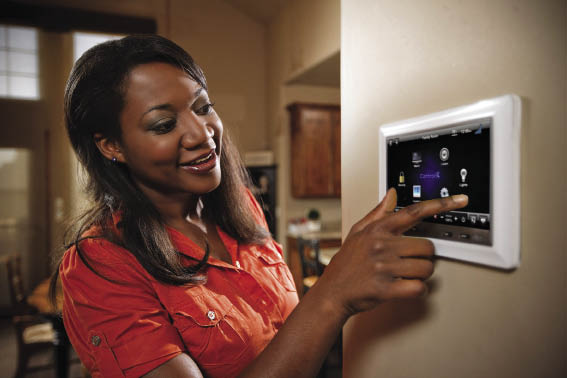 By Justine Olivier
It's almost impossible to find a home of the 21st century that has not been modified by home automation in some way or the other. Almost every home has some form of technology enhancing it and making life easier for those who reside in it. Home automation can be accurately defined as the connecting of various devices such as lighting, security, and entertainment functions, through one centralised system or unit that allows for automatic control of the said applications.
With technology moving at such a rapid pace, we could continually adjust and tweak this definition. Nowadays such systems are no longer controlled by one specific unit. iPads, iPhones and even cell phones provide access to control the specific functions in your home whether you are in the vicinity or not.
At the touch of a button you can have control over all the functions in your home. This becomes particularly important when it comes to enhancing security measures of your property. Home automated security provides owners with the option to install motion sensors outside their home, as well as intrusion sensors over doors and windows. With technology being what it is today, security systems are now able to record and document those possible intruders or unwanted persons and can even send these images to your phone and/or email, making life easier if you regularly find yourself far away from home.
With the ability to control not only your security, but your entertainment needs as well, and with such reliance on electricity, home automation may leave you thinking about the exponential increase of your home's energy load and the effect on your electricity bill at the end of the month. "However with automation companies working on solutions that will enable users to remain informed and go green, users are able to view energy consumption for the entire house including lighting, appliances, pumps, HVAC systems and geysers with the option of viewing current or historical data over various periods by cost or consumption," explains Jason Dos Santos, of Control4 South Africa.
With this information the home owner can make discerning energy-saving decisions to conserve energy, or allow the system to make these changes for them. Rob van Winsen, of Civic Automation Systems, says that home automation systems have been designed to allow for a variety of programming functions that incorporate electric usage in the home. "Switching geysers on only when hot water is required can save up to 20% of the monthly power bill. Likewise, by dimming the lights, power can be saved by the percentage that the lights are being dimmed at, which also has a spin-off effect by enhancing the lifespan of a light globe," he adds.
With your conscience at ease with the green issue and knowing that your home is secure, attention can now be turned to your entertainment and comfort needs. Sound systems and home theatre technology have never been better. Catering for your every whim and need, these systems allow for maximum comfort while ensuring that aesthetics are not overlooked. "Home owners should keep a few guidelines in mind when wanting to equip their home with the latest home automation technology, including not overlooking conduits as well as avoiding over-complicating their requirements by speaking to a professional," explains Ryno Goosen, of HFX Systems. Doing it right the first time around will save you a lot of hassle and money at the end of the day. "Do proper research and your integrator should be able to supply a satisfying solution," says Rupert Denoon, of Electrosonic SA.
"The easier the system is to use, the more efficient and effective it is in reducing energy usage. It is important, therefore, as in all home control projects, to understand the lifestyles of the occupants so that systems are designed to be functionally intuitive, user-friendly and lifestyle-compatible to consistently maintain both comfort and energy conservation," he adds.
Darren Salkow, of Elan Systems South Africa, says that it is pivotal to research not only the products but the company you are considering using as well, to make sure you are getting the right company and system for your home.
Technology is always advancing, there will always be something better out there, something faster, with more capabilities and functions, so do your research and arm yourself with the right knowledge and watch your home as it transforms from a mundane shell into an amazing sanctum.