Available in a range of sizes and cooking options, built-in braais in your covered patio area are a great way for you to cook for and entertain guests in all weather conditions. Malcolm Sims, managing director of Firefox, shares the various options and his top tips for selecting a braai that suits your needs.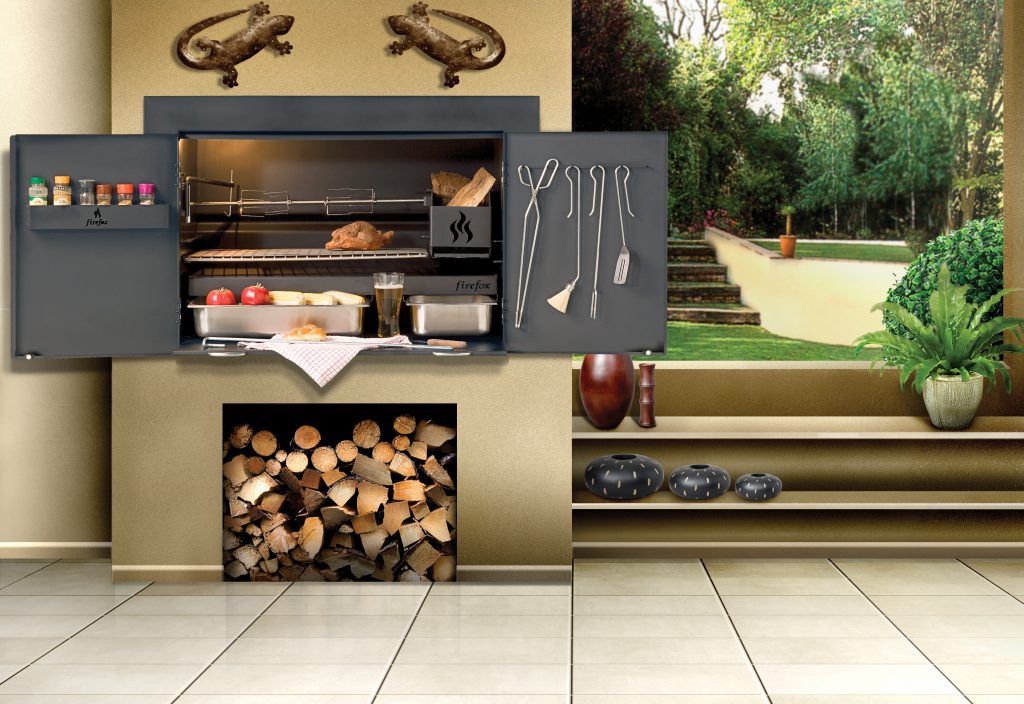 Opening doors
Firefox's braais come with either fold-down or slide-in/sidewards-opening doors. These can be closed when the braai is not in use, in order to prevent wind blowing ash onto your patio and keep the braai area tidy. For ease of use, a stable work surface is provided in front of the braai area to hold your foods, spices and utensils.
Ember makers
Standard charcoal/wood braais include an ember maker which increases the rate at which coals get hot enough to cook on, and maintain the heat of the coals in order to allow for continuous cooking when you have large numbers of guests. A stainless steel food pan can be used to keep food warm.
Gas braais
Where time is in short supply, a gas braai heats up quickly and you can start cooking in five to 10 minutes after switching the gas grill on. Firefox's gas grills provide huge heat variance, allowing anything from warming food to rotisserie cooking. With a choice of spit, spit-baskets, warming grids, and stir fry pans, the cooking options are endless.
Combo braais
Offering the choice of cooking on gas or charcoal or both, combo braais are ideal for the serious entertainer or large families. Typically, Firefox combo braais can cater for between 12 and 20 people, or bigger groups if you have the added ember maker to allow continuous cooking.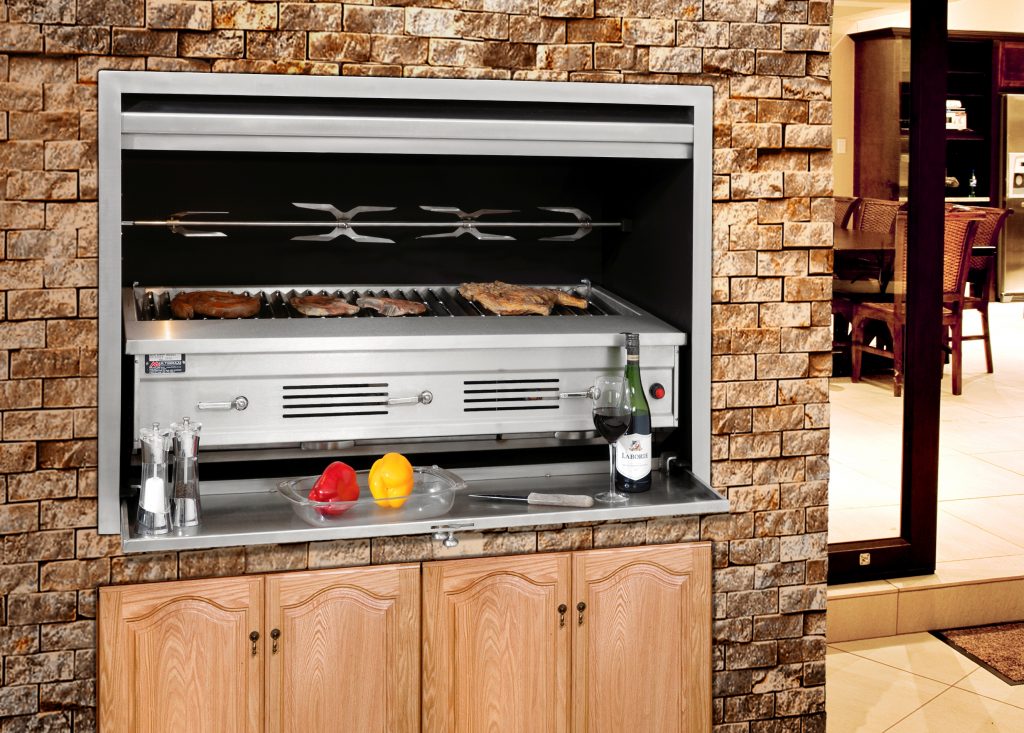 Top tips
If you have an existing patio area, look at how much of the space you can comfortably use to incorporate a built-in braai, without encroaching on your seating area. Built-in shelves and countertops provide additional prep and serving space.

Remember that a charcoal braai is great for taste and creating ambience, but it typically takes in excess of 30 minutes from lighting a fire to having charcoal hot enough to cook on.
Visit www.firefox.co.za