Six tips for choosing the right colour palette for your kitchen.
Adopt a natural approach
When it comes to kitchen spaces you want to create a space that is warm and welcoming. This space can also serve as a therapeutic environment. Palesa Ramaisa, Dulux colour expert, recommends using whites, greys, clay tones, hints of blue and pale greens. "Because this space also lends itself to a variety of finishes such as countertops and in some instances wooden cabinets, you want to select shades that would complement those neutral elements."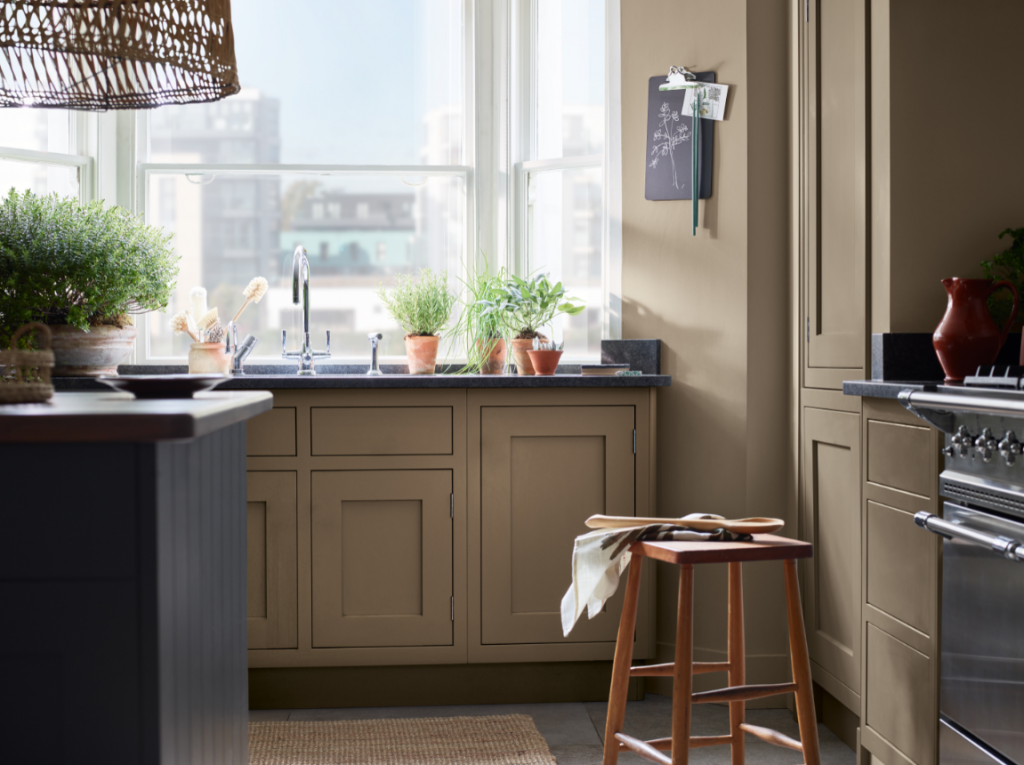 Experiment with the new neutrals
When it comes to kitchen cabinets, people prefer to take the safer option – which would be white. However Ramaisa says you can always introduce light greys, charcoal greys and even navy blues to add some depth to the space. "This space technically shouldn't be restricted and also depends highly on one's style and preference."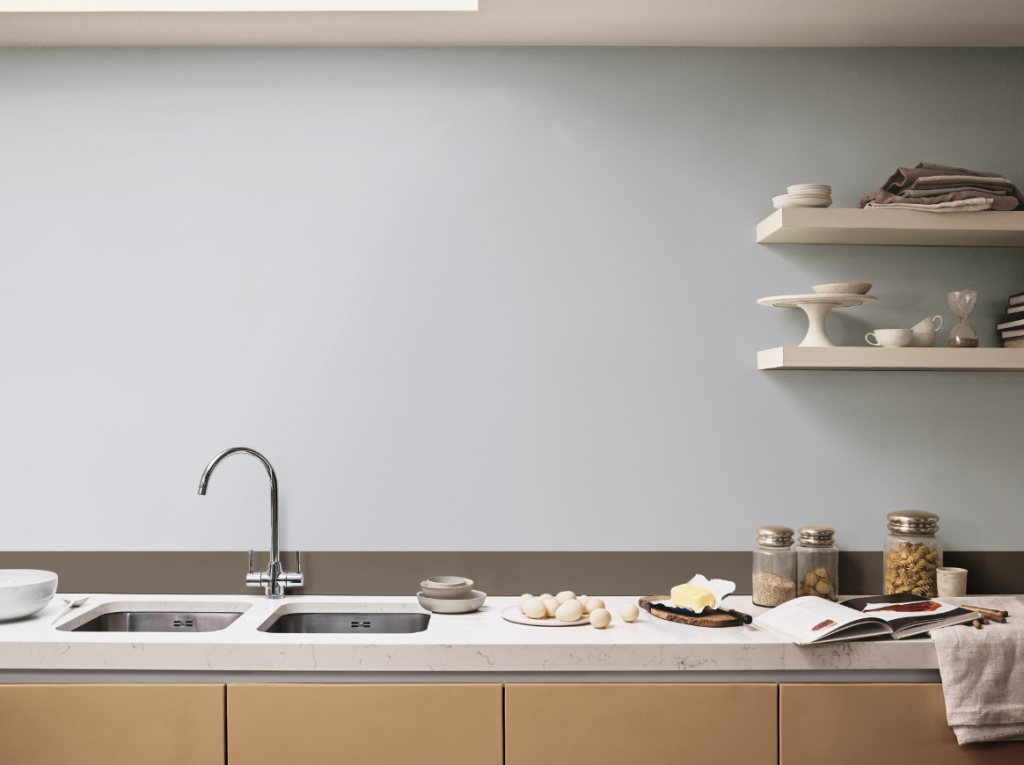 Try warm and comforting colours
Herman Rabe, Prominent Paints technical training manager, says that for many years, grey hues have been at the top of the popularity charts when it comes to interior wall colours. From light grey to greige and dark charcoals, the versatility of grey made it a go-to neutral.
"With the uncertainty, restlessness and anxiety created by COVID-19, this is expected to change in the year ahead, with consumers seeking out warmth and comfort, not just in food, but also in their interior surroundings. If like so many you too are wanting to introduce more warmth and want to change up your kitchen, start by considering hues that suit your personality and the style of your home.
"Don't overthink it – simply select a main colour that speaks to you and move on. This should be the colour you use on your cabinets because typically they consume half your kitchen renovation budget, and depending on your layout, they generally take up about 40% of the visual space in your kitchen. For this reason it's a smart idea to use your choice of kitchen cabinets as the foundation colour which will determine the balance of your colour choices. This colour can be repeated on certain sections of the walls too. Your kitchen walls will tie the room together and must complement all your other colour choices. In order to pair other colours successfully, apply the design rule that dictates that 60% of the room should be your predominant colour, 30% a feature colour and 10 % an accent colour."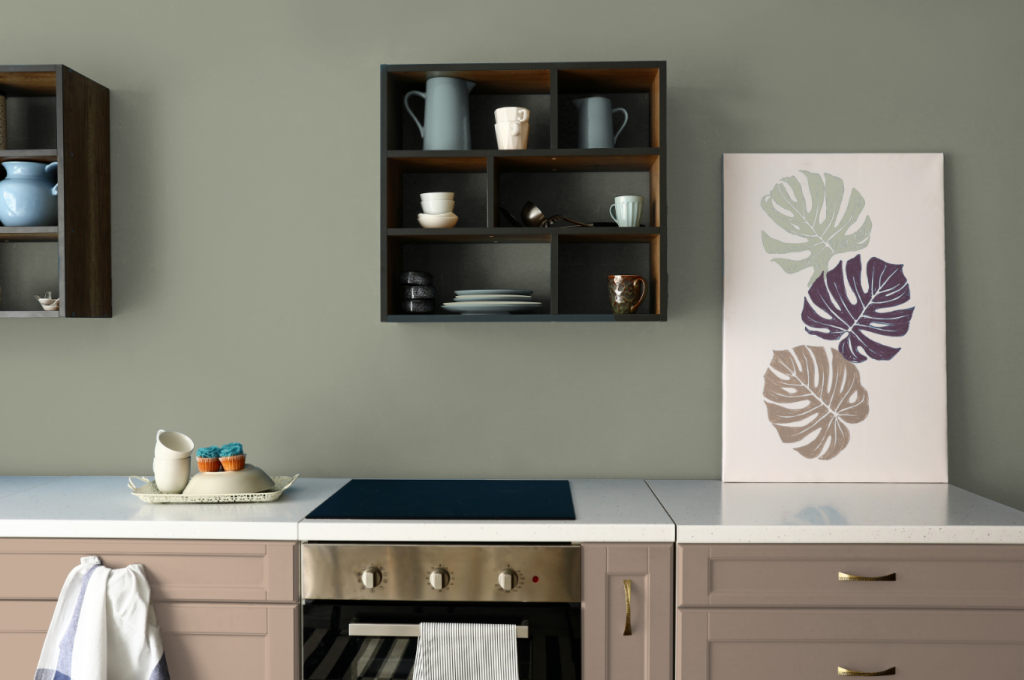 Decide on your style
When trying to decide on a palette for your kitchen it is important to look at this from a holistic point of view. Jocelyn Jones, director of Jossi Interior Design, believes that if you are building from scratch or renovating, the first step would be to decide on the overall look of the house interior. Will it be modern, contemporary or more traditional?
"Your kitchen should also reflect your personality: you might focus on a kitchen design that is neat and elegant; or are you going to design a kitchen that is bold and the feature of the home? Once you know the 'style' of the kitchen you want I would recommend that you do some homework.
"Start looking online and in magazines and save any kitchen photos you fall in love with. These will be your concept pictures and you will start to see a common trend in colours and finishes you are selecting."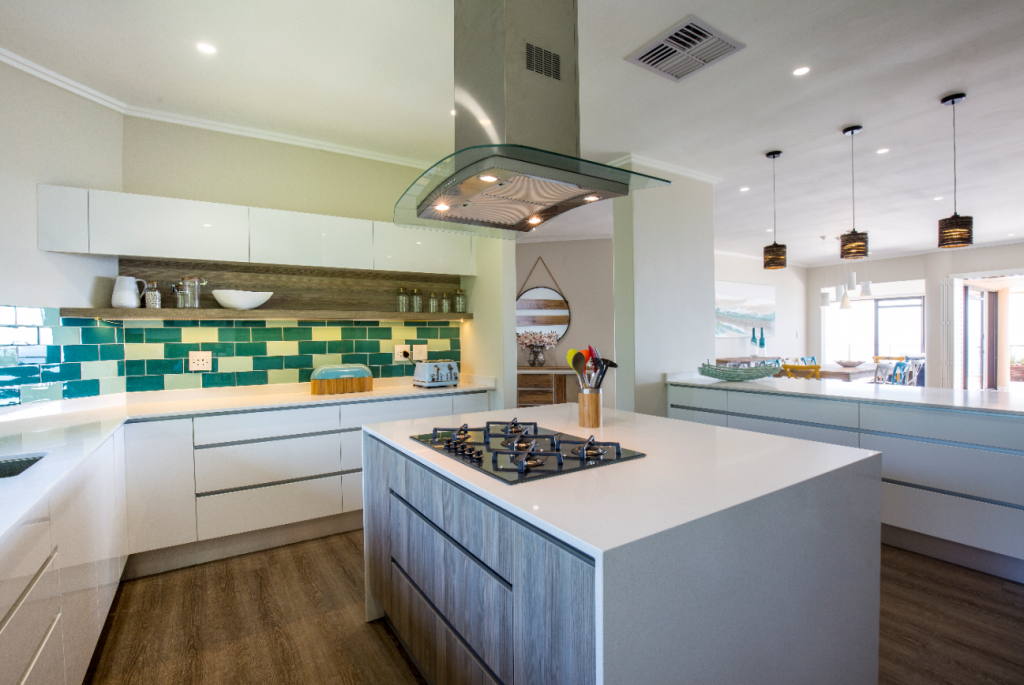 Have fun with it!

As the heart of the home, adding interactive spaces like chalkboard walls where you can write shopping lists and let your kids creatively doodle is a great kitchen idea and works with any colour scheme.
Lani Carstens, Rust-Oleum SA marketing manager, says that if you choose creams or white as your predominant colour, you can successfully pair this with almost any colour – from grey to mint green or dark blues. All these work exceptionally well with natural wood and flashy hardware in gold or black.
"If you like a neutral look but want some colour, you could also opt for a bold island colour. Ultimately though when choosing colour schemes, you need to think about the colour of your appliances, your splashbacks, the style of your kitchen and the feel you want to create – because different colours evoke different emotions. Pink and grey works well together but if you have an open-plan kitchen you need to review how this will work with your interiors. There's a host of colour combinations that can and will work, but painting a kitchen properly is a big job – so settle on something that's timeless and on budget."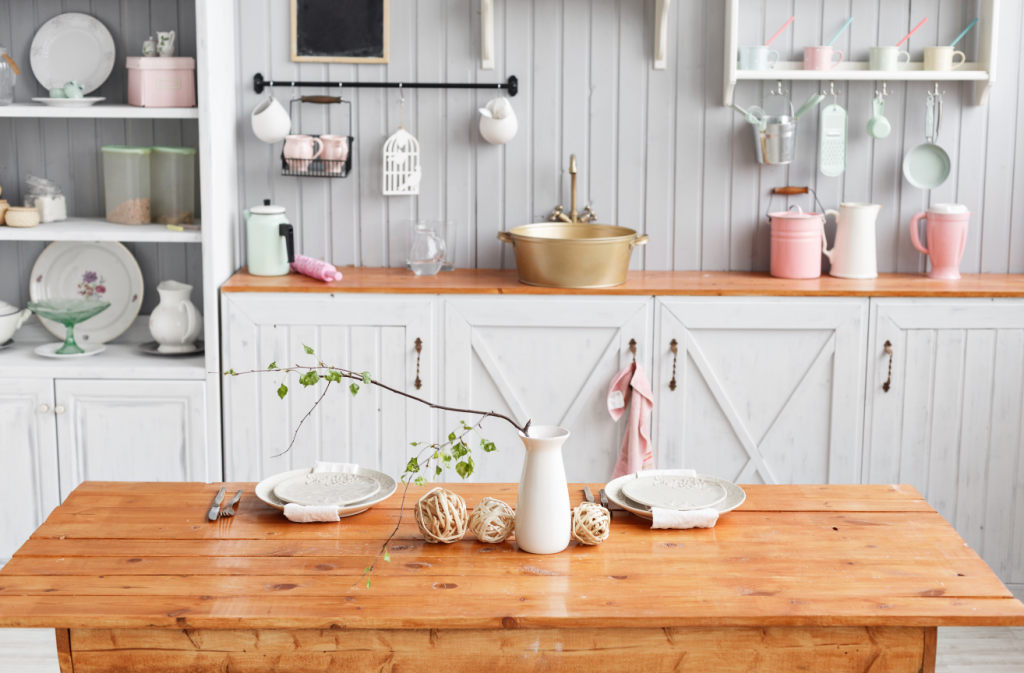 Consider size, shape and lighting
Lauren Lambert, Duram Smart Paint's brand manager, recommends that if your kitchen is small, or has low ceilings with little natural light, you choose a colour scheme that introduces elements of white within the colour, making it brighter. "Those with a larger space can experiment with darker shades and embrace muted colours found in nature such as navy, deep greens and even charcoal. Monochromatic kitchen colour schemes create a sleek design and raw materials can be balanced with warmer, darker paint colours."