The secret to creating a streamlined, super-efficient kitchen space really comes down one thing: storage.
Essential though they may be, not all kitchen storage solutions are created equally. Tall cabinets and deep drawers have revolutionised kitchen design, and when organised properly, work together to create the ultimate kitchen experience. If you had to choose one though, you might be better off with deep drawers.
"Deep drawers for base units are ideal for heavier items like cookware and dishes. With drawers that pull out all the way you can more easily access and lift out plates, bowls, pots and pans without having to dig through the back of a cabinet. They offer maximum use of space and keep these items organised and secure. Also pot divisions are a great way to keep all pots and lids organised.
"A tall cabinet with pullout shelves makes achieving a well-organised pantry a breeze. It allows you to neatly store your essential day-to-day items such as cereal, sugar, pasta, rice, oils and condiments. The drawers open individually, allowing you to access the contents from the front and both sides. Even items at the back of the drawer can be easily reached."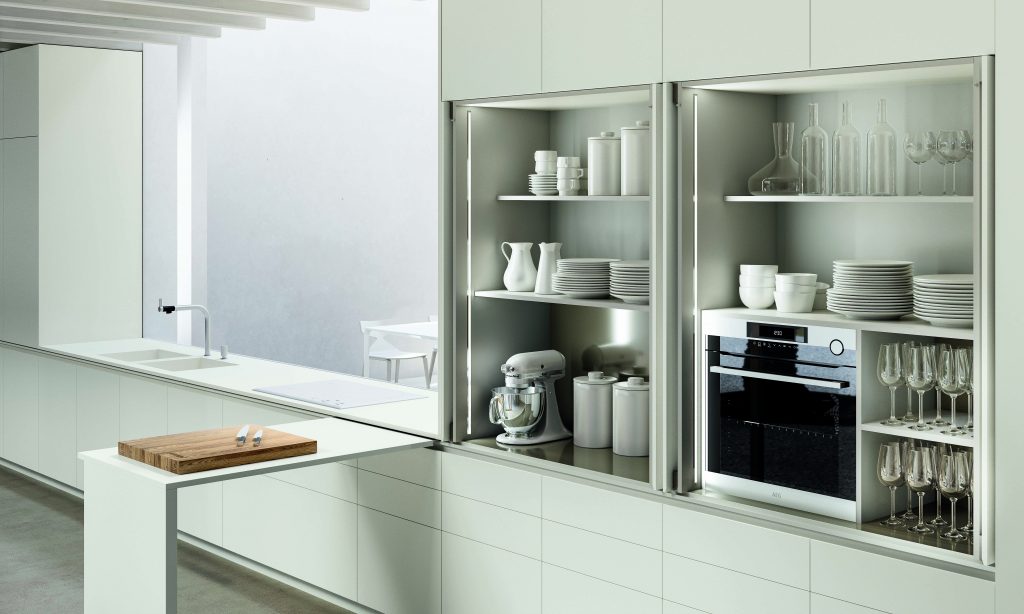 "Tall grocery cupboards or pullout larders are an efficient use of space and easy to access. Drawers are incredibly efficient because it means you are not digging in the back of low cupboards. However having a lot of drawers may mean increasing your budget slightly, as drawer runners will be more expensive than hinged doors."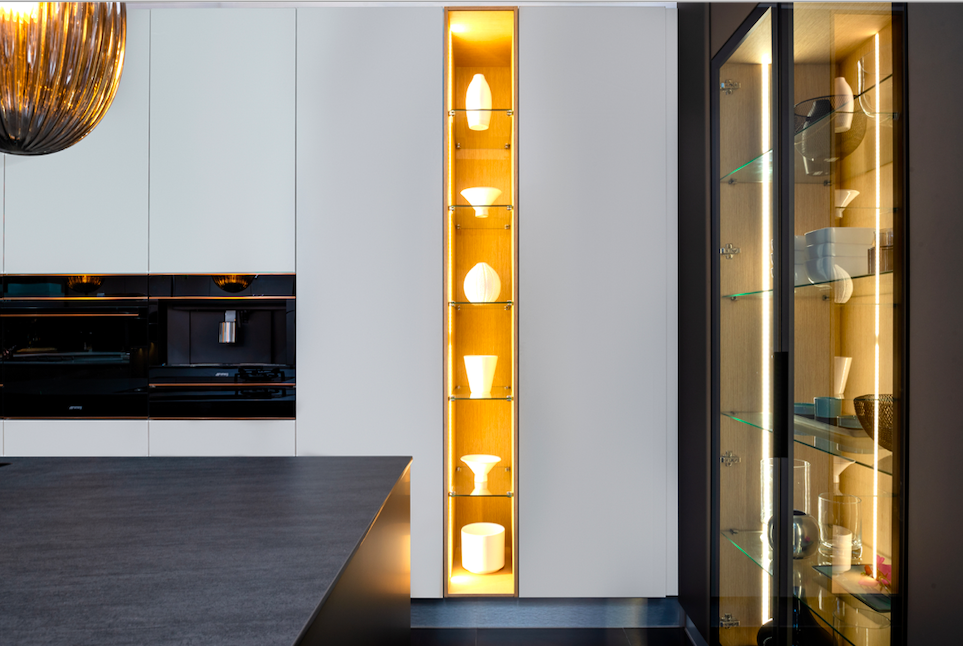 "We consider cabinets and drawers equally important, as there is a place for both in kitchen design, functionally and aesthetically. We have focused heavily on the internals of the cabinets and have developed our own systems and internal inserts to ensure that everything in the kitchen has its place. It is essential that every function is catered for and that every element used in the kitchen has its place for a kitchen to remain clutter-free."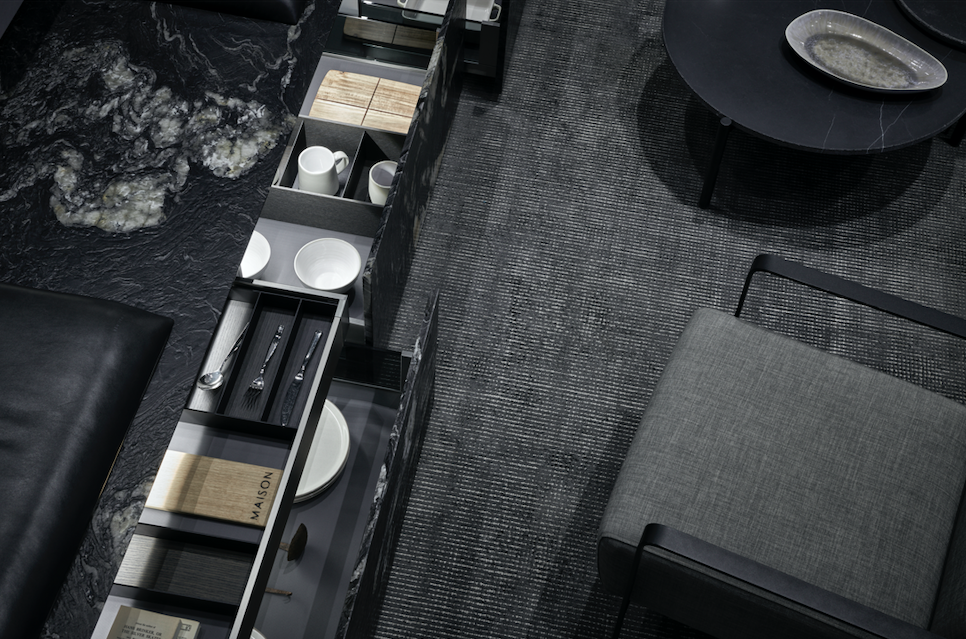 "Ultimately, a combination of both cabinets and drawers is ideal, but if we had to choose: drawers, drawers, drawers! Using drawers instead of doors maximises your usable area and massively improves accessibility. If needed, top cupboards with lift doors are a great way to get the most out of those units and Blum's Space Tower solution is phenomenal for grocery storage."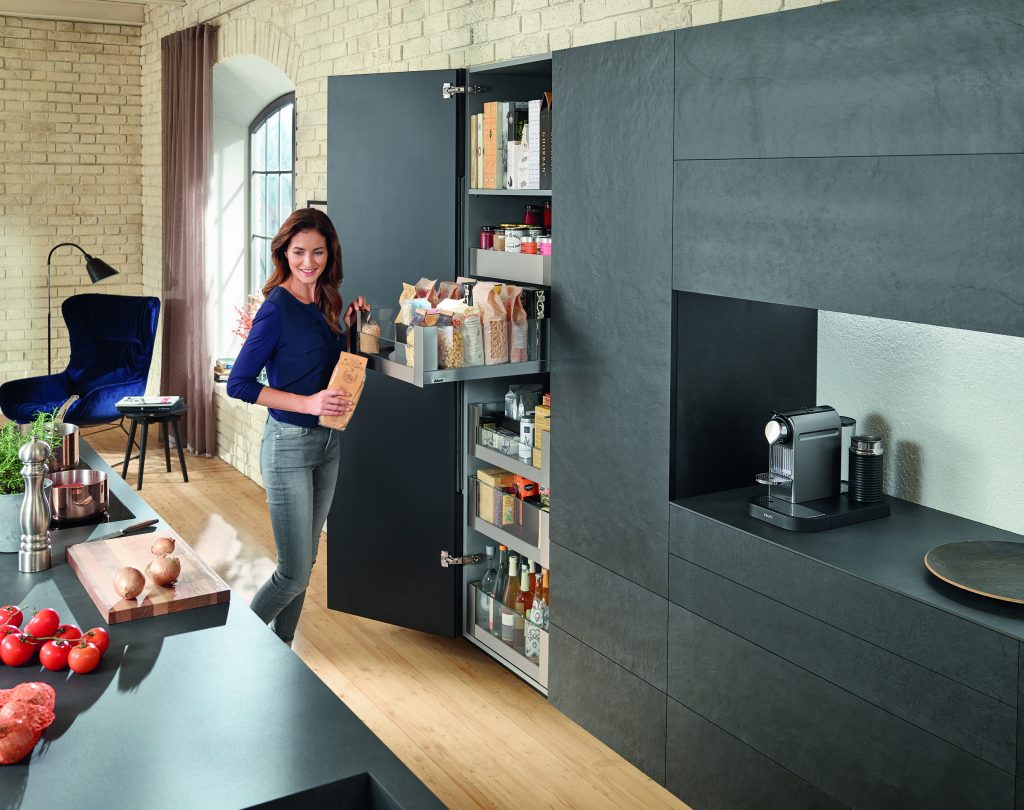 "Drawers and internal drawers within cabinets allow for full use of the space all the way to the back of the drawer without having to unpack to reach the back of a standard shelf. You need a combination of the two, as deep external drawers offer efficiencies for everything from pots and pans to plates. Tall cabinets must be equipped with internal drawers to achieve the most of the space. It is important that, depending on the frequency of use, food or tools are always at hand."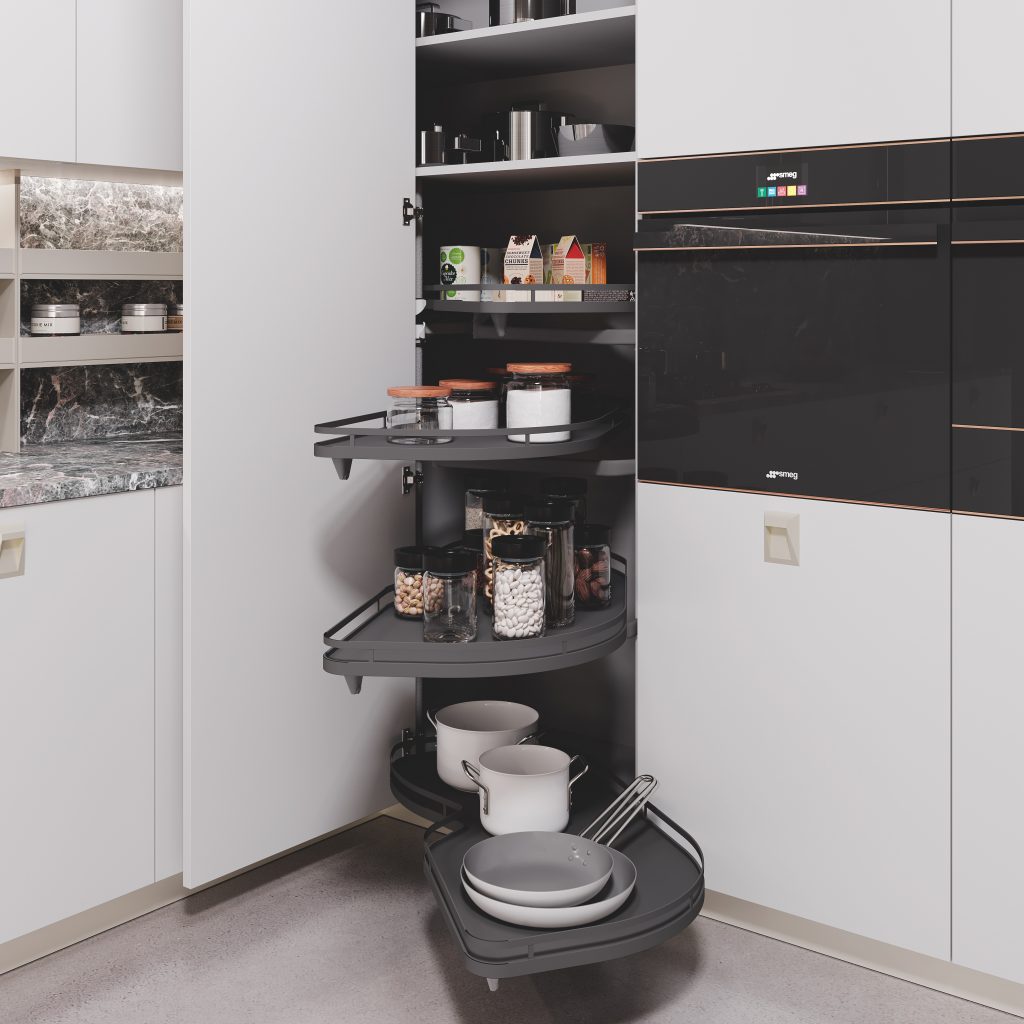 To find out more about how to make the most of your kitchen, pick up the December/January issue of SA Home Owner, on sale now!