Seven interior designers share their top tips to decorate a living room.
Visualise the space
"The first and most important thing to establish is how you envision using the space. Is it a family-friendly loungey area, or a more formal, private space? In doing this you quickly narrow down the big things, like the style of furniture pieces and what types of fabrics should be considered." – Jessica Boyer, owner and creative director, Jessica Boyer Interiors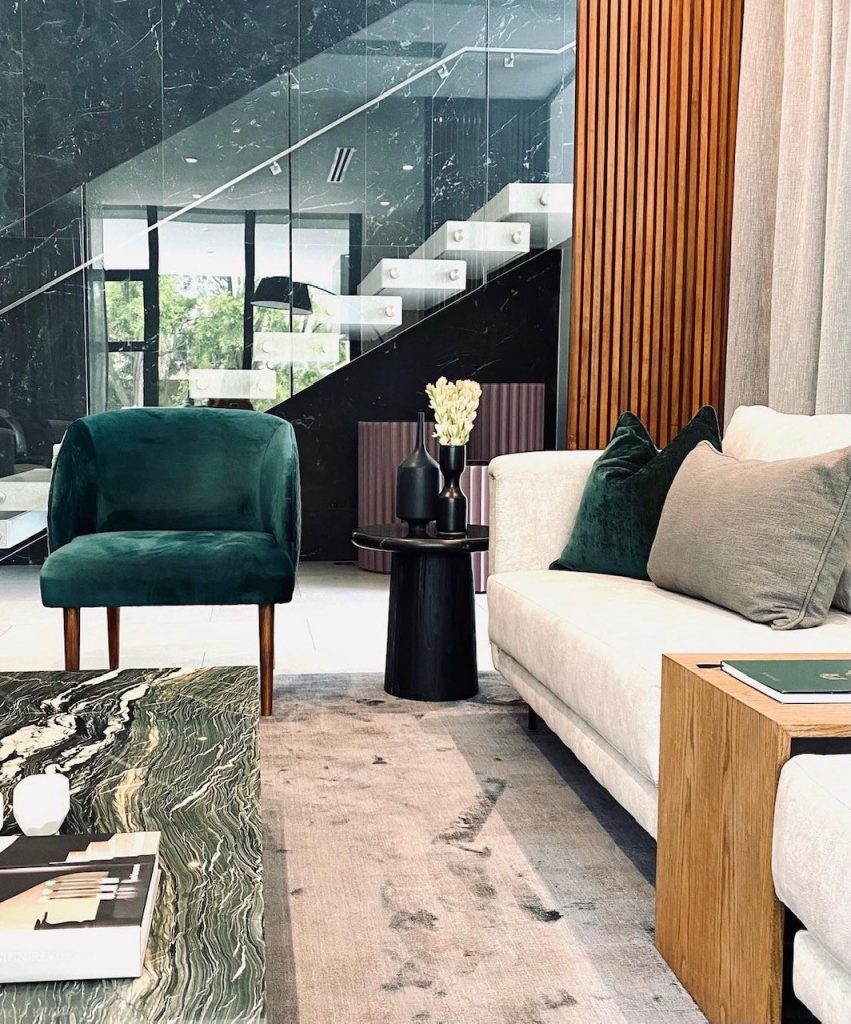 Add a (big) rug
"Many of the living rooms we see share a common design mistake of using a rug that is far too small. To create a luxurious space that feels cosy we recommend buying a rug that is large enough for the feet of all the main furniture pieces to at least touch the rug.
"Ideally having a larger rug that runs underneath some of the pieces is preferable to really ground the space. If cost is an issue, you can often solve this by combining two identical smaller rugs that are shaggy/have a longer pile so you don't see the join or by going for a cheaper polypropylene rug of a larger scale.
"If all else fails wait for a rug sale rather than buying a rug that is too small." – Lucy le Roux, owner, Illuminate Home Staging
Focus on layers
"Use comfortable fabrics that appeal to touch on seating and scatters. Chunky knits, velvets, faux-fur and felted fabrics are the ultimate to make a living room feel cosy. Don't forget to play with textures. Layering and accessorising with throws and scatters is an easy way to achieve this. Add in pops of colour, warmer tones and rich colours to make a space feel more inviting." – Leanne Van Niekerk, owner, LVN Interiors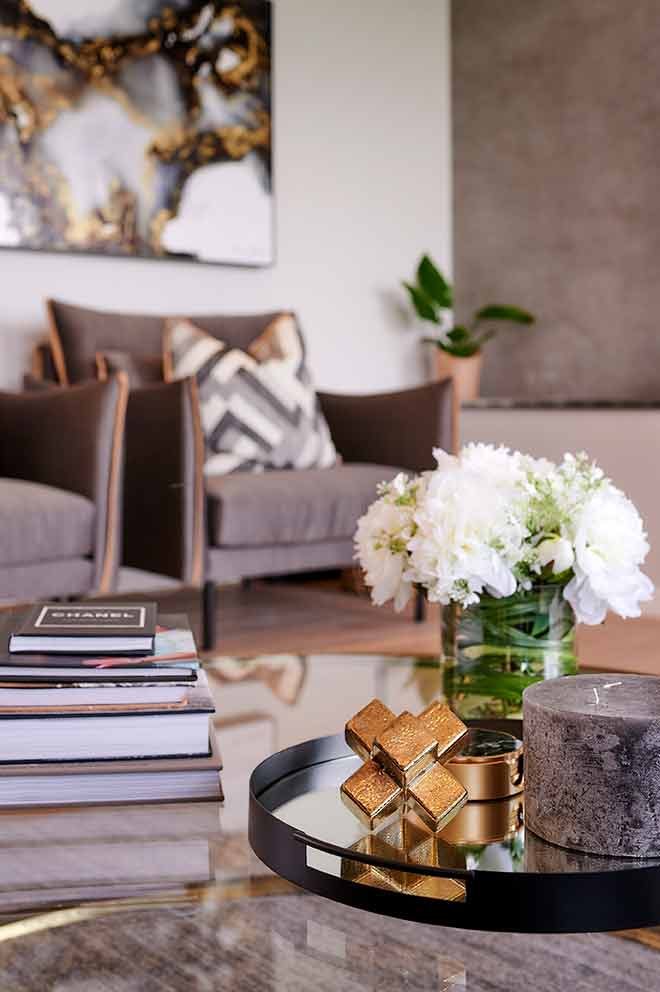 Go for a neutral base
"It is always better to create a neutral colour palette as a base to work with (floors, walls and some of the larger furniture pieces like your couch will create the base). The base colour palette can be a range of taupes, greys or creams.
"Your base palette would be the items that would not be changed often, like your floors or couch (invest in a good-quality couch)." – Louise Nogueira Dracopoulos, owner, Oniro Studios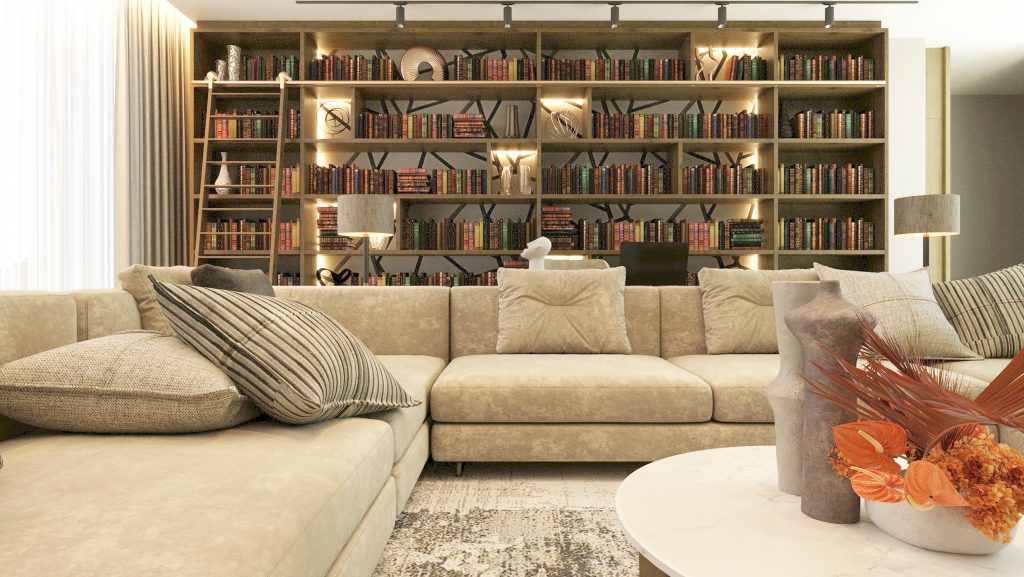 Balance heights
"Remember to balance all the heights in your living room. A common mistake is selecting all low furniture items. It is important to draw your eye all the way from the floor up to the ceiling.
"Remember to place artwork on the walls, possibly add some standing lamps, hang some well-styled floating shelves or make a feature of a large fireplace. Try to hang your curtains from the ceiling so that it gives the illusion of more height. Adding wallpaper to a feature wall can also draw your eye up for additional height." – Kirsty Langley, director, Design Hatch
Create a well-lit space
"Your lounge should be a well-lit space, with sufficient natural light during the day and a variety of lighting sources at night. Windows will open the space up and blur the boundaries between the indoors and outdoors.
"Ambient lighting such as dimmed lights, candles, a fireplace, lamps and wall lights will create atmosphere at night." – Izel van der Merwe, creative director and founder, Arc Sthetics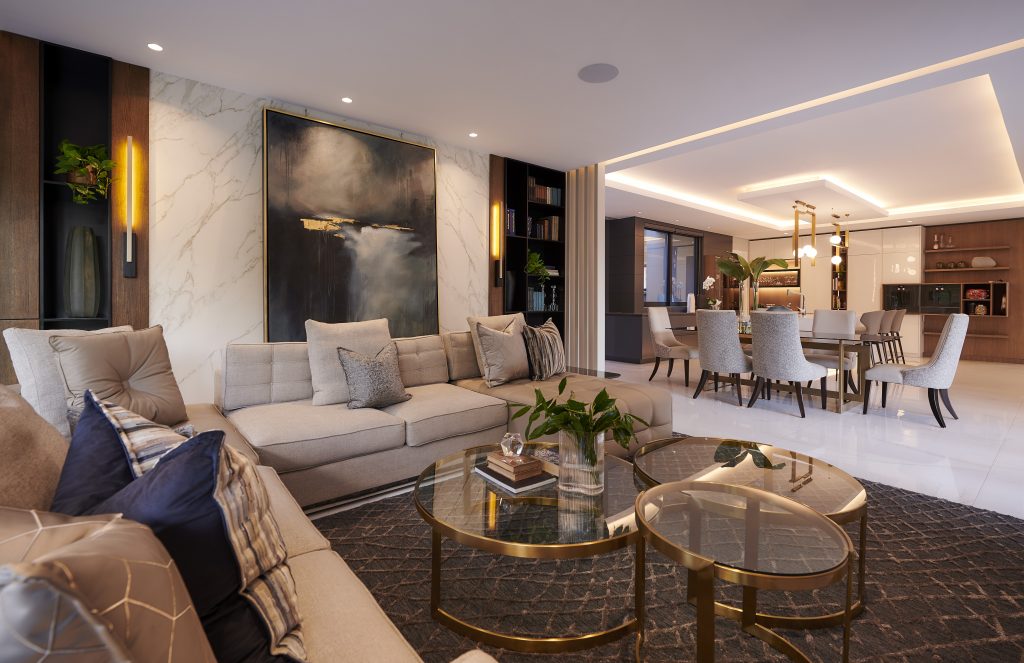 Incorporate sentimental items
"Your lounge is one of the most highly used rooms in your house, so use colours and textures in the space that you really love. Also incorporate items with sentimental value, such as family heirlooms and silverware, to remind you of people and places you love, and really bring the room to life." – Lara Fourie, director, A-Z Design Boutique