Sun-drenched days and balmy nights call for outdoor living. We share a selection of on-trend furniture and accessories.
Wing it
Designed by Stephen Burks, the Ahanda wing chair from Dedon, has all the style, comfort and attention to detail that one would expect of bespoke indoor pieces. Burks drew inspiration from the weaving culture of the Philippines to develop the chair's signature open weave. The woven pattern itself consists of three shades of red fibre, creating a subtle yet alluring vibrancy. Plus it's designed to withstand the elements. Visit Canetime.com.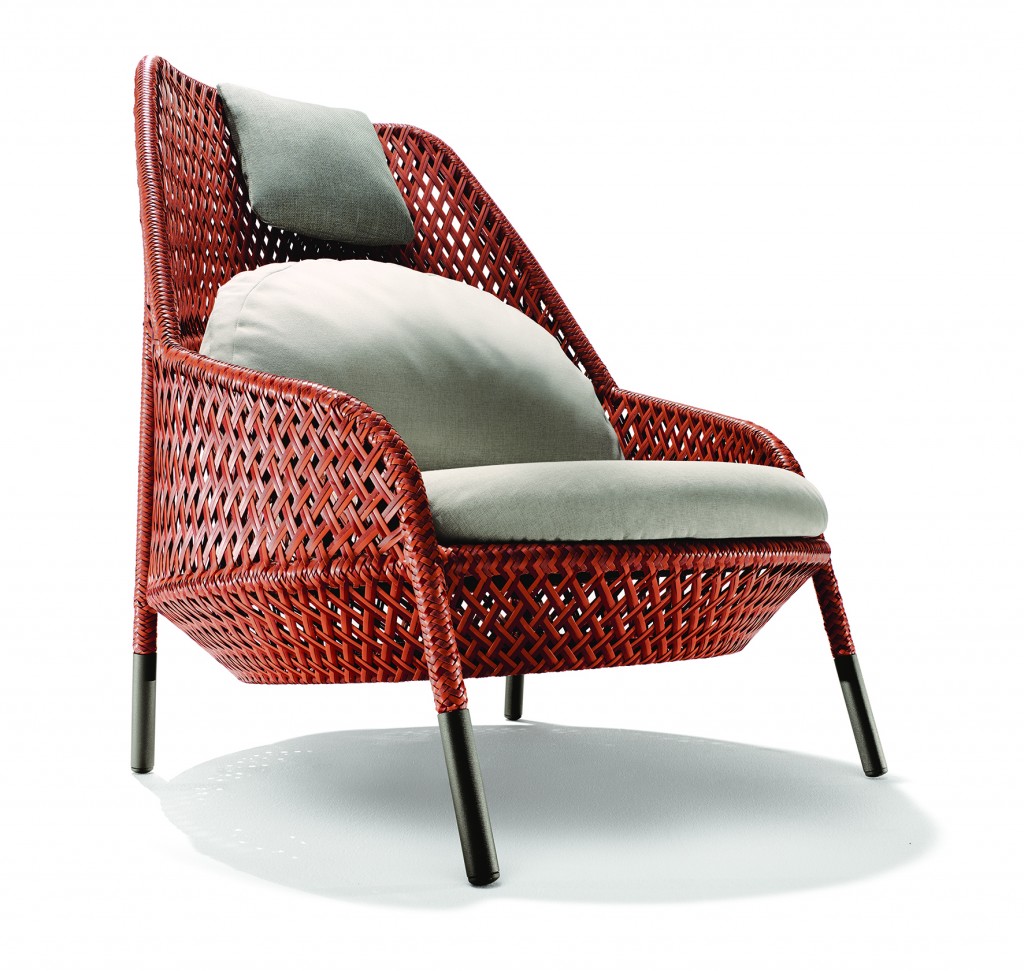 Tactile embrace
Dedon's Mbrace collection by Sebastian Larkner features an open mesh-like triaxial weave, which consists of three different fibres, each with its own profile and colour. Choose from Spice, Pepper and Atlantic colourways. Visit Canetime.com.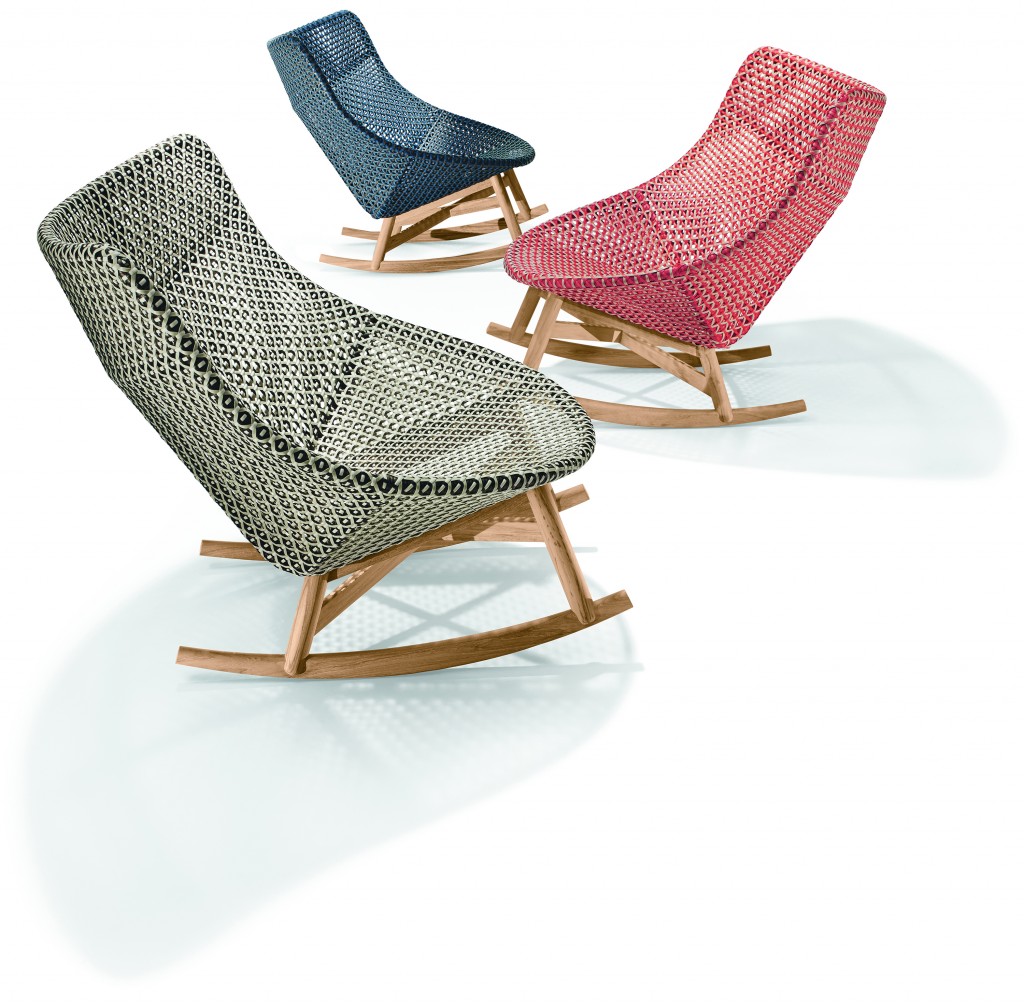 All white now
Crisp, white wicker furniture gives an impression of peace and relaxation. Create a carefree summer space by grouping a few Ferrara swivel cigar chairs by Mobelli around a coffee table. The all-weather, high-quality-fibre wicker has a natural look and can simply be hosed down before use. Mobelli.co.za.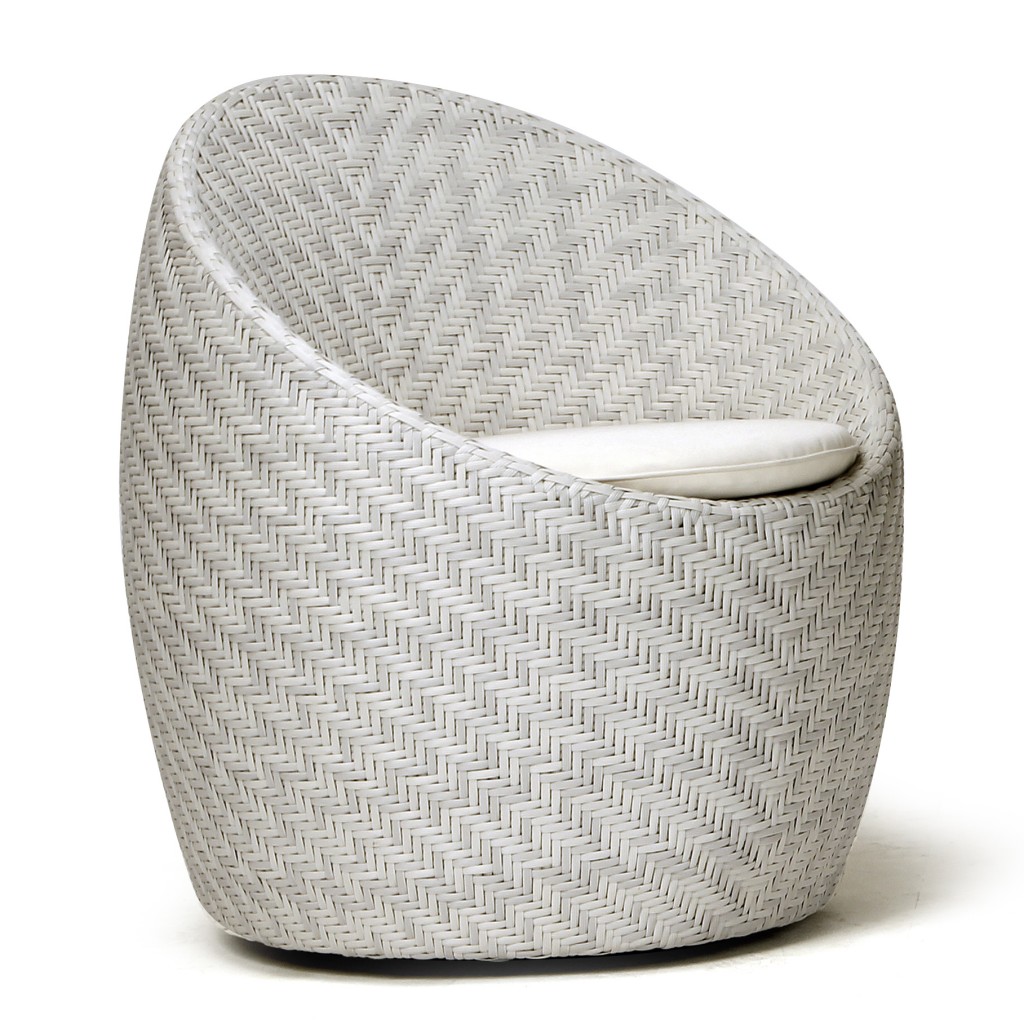 Crossing over
Bolster a sleek aesthetic of a modern architectural space with Moblelli's Patio Grace rug in Silver Ethnic. The monochrome pattern and tight weave will complement the texture and colour of the natural surrounds. Visit Mobelli.co.za.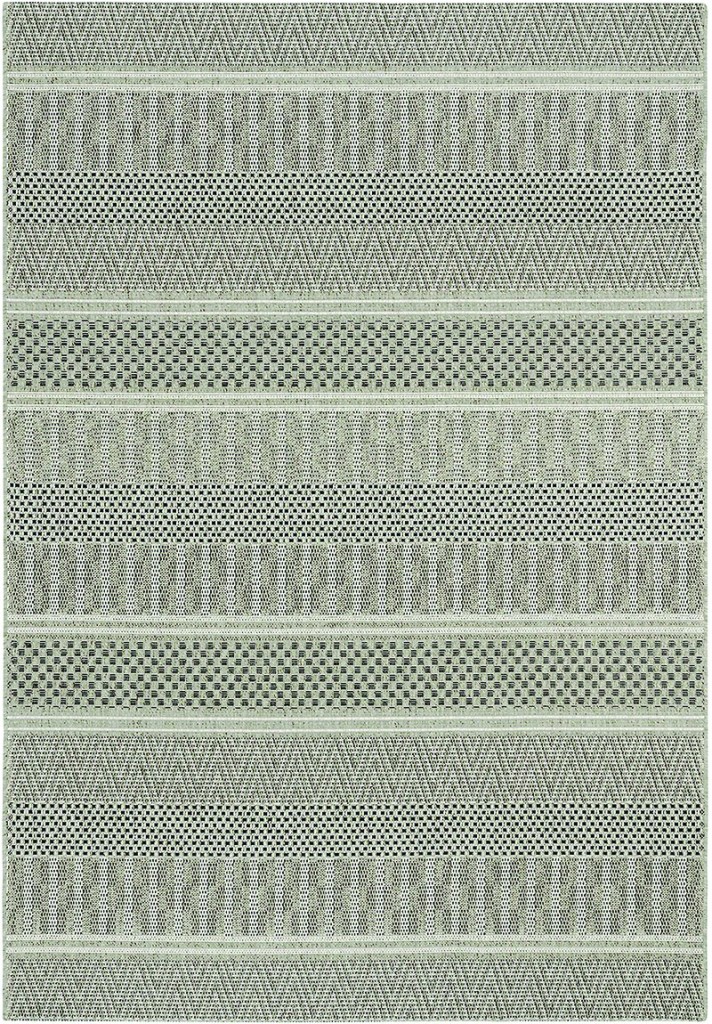 Full circle
Whether your style is bold and bright or sleek and sophisticated, an outdoor rug has the power to refresh any space. For an informal take on luxury, optimise a pale palette by weaving in texture to add depth. Find the perfect foundation for your aesthetic with this textured Gloster light rug, POR from Marlanteak. Visit Marlanteak.com.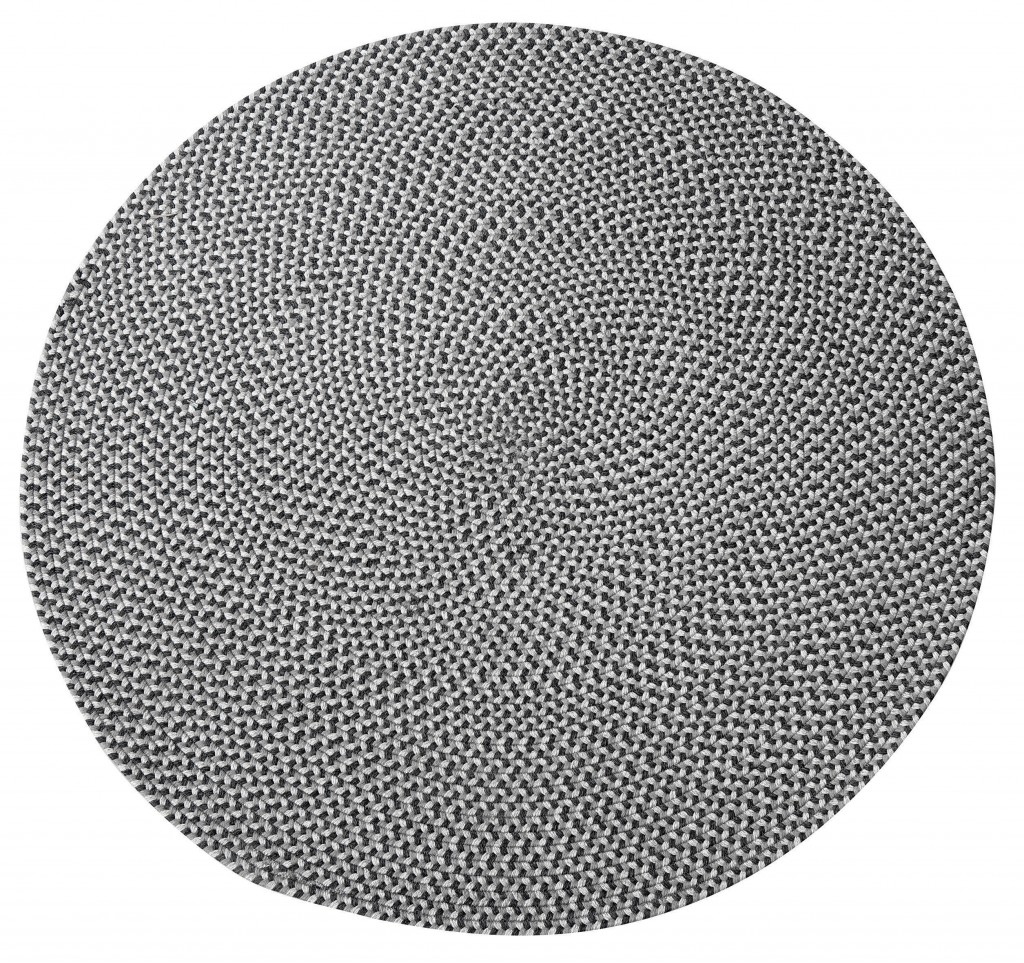 Off the grid
Create a daydream-worthy spot for long days of lounging on the patio Retro rattan chair and footstool, from Trade Secret. The chunky grey-washed rattan frame and subtly geometric woven pattern complement the chair and stool's subtle contours. Visit Trade-secret.co.za.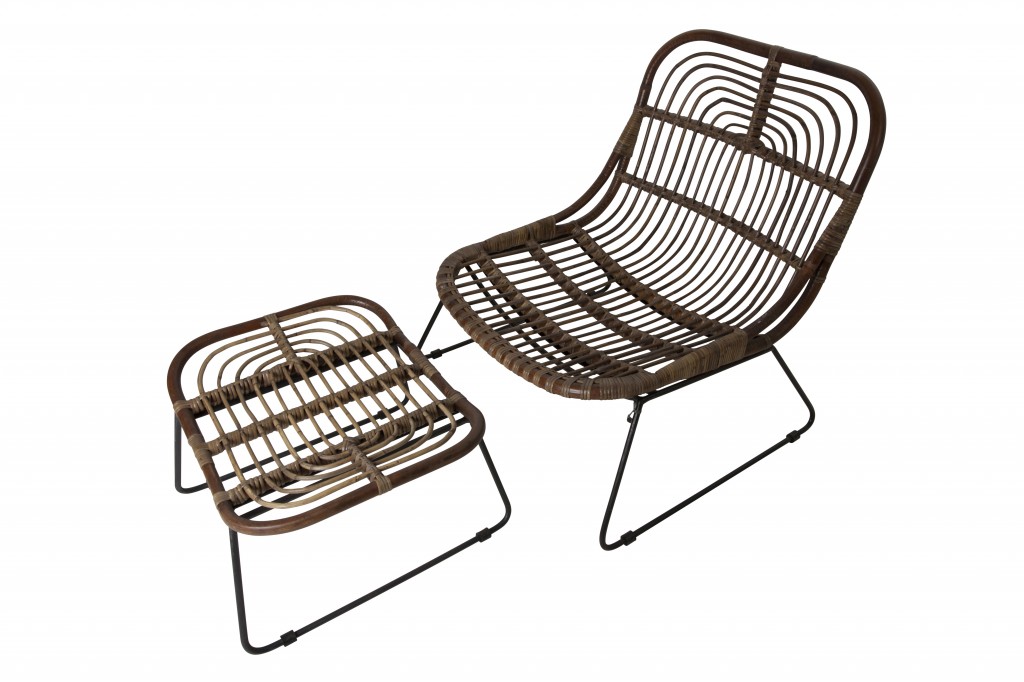 Blurred lines
Optimise uninterrupted views with the Kettal Maia collection from Marlanteak. Designed by Patricia Urquiola, the collection features artisanal braiding, sturdy aluminium frames and new Porotex chenille fabric. Image designer Javier Mariscal at Bombay Sapphire hailed the collection as one of the representative designs of our century. Visit Marlanteak.com to view the collection.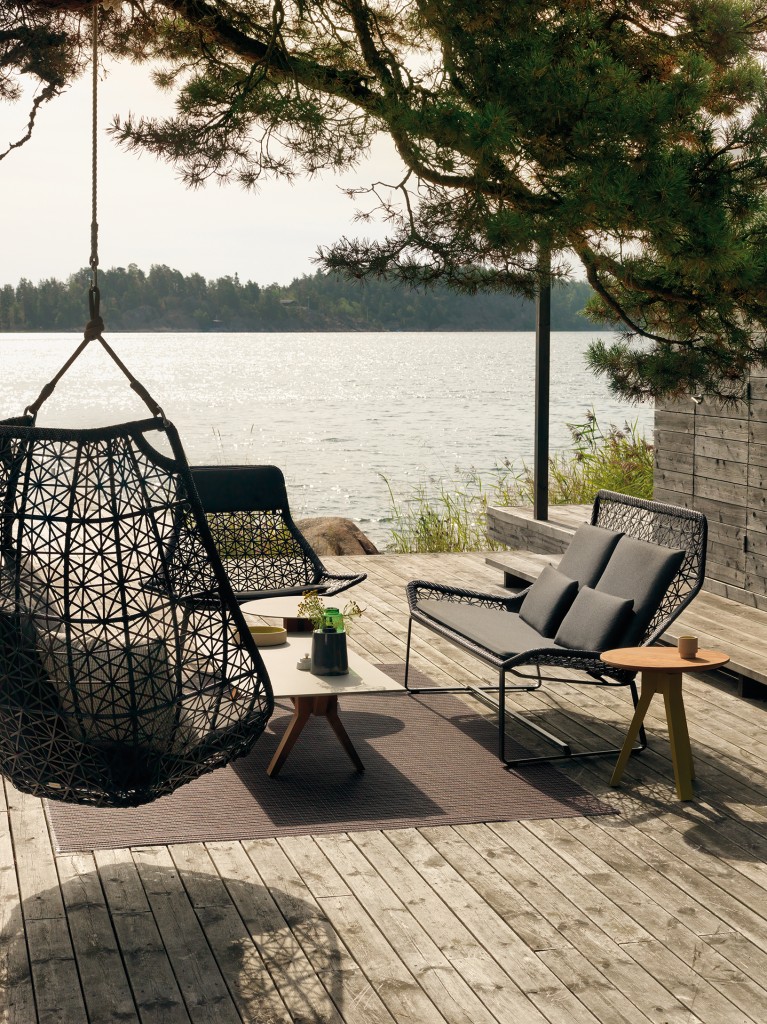 Gold standard
Unexpected copper accents, such as this metal trivet from H&M add old-school glamour to woven patio furniture. Visit Hm.com/za.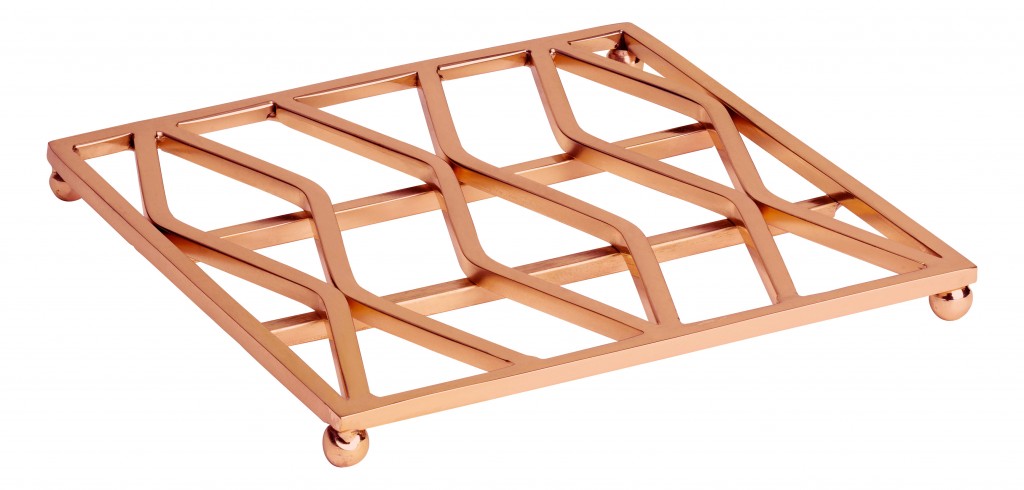 Side Order
Relaxed entertaining calls for stylish accessories, which is why functional side tables have become the new patio must have. The Burr side table has a high-gloss Duco finish and subtle repetitive pattern that will complement abstract woven detail. Visit Tonicdesign.co.za.