A biophilic – or nature-inspired – bathroom is the ultimate oasis of relaxation and rejuvenation. We share eight ideas to bring this refreshing style to your home.
Incorporate wood
"Incorporating wood or wood-look tiles will immediately create an earthy, natural feel. You can bring the wood look through via vanities or flooring." – Nicole Russell, Italtile marketing manager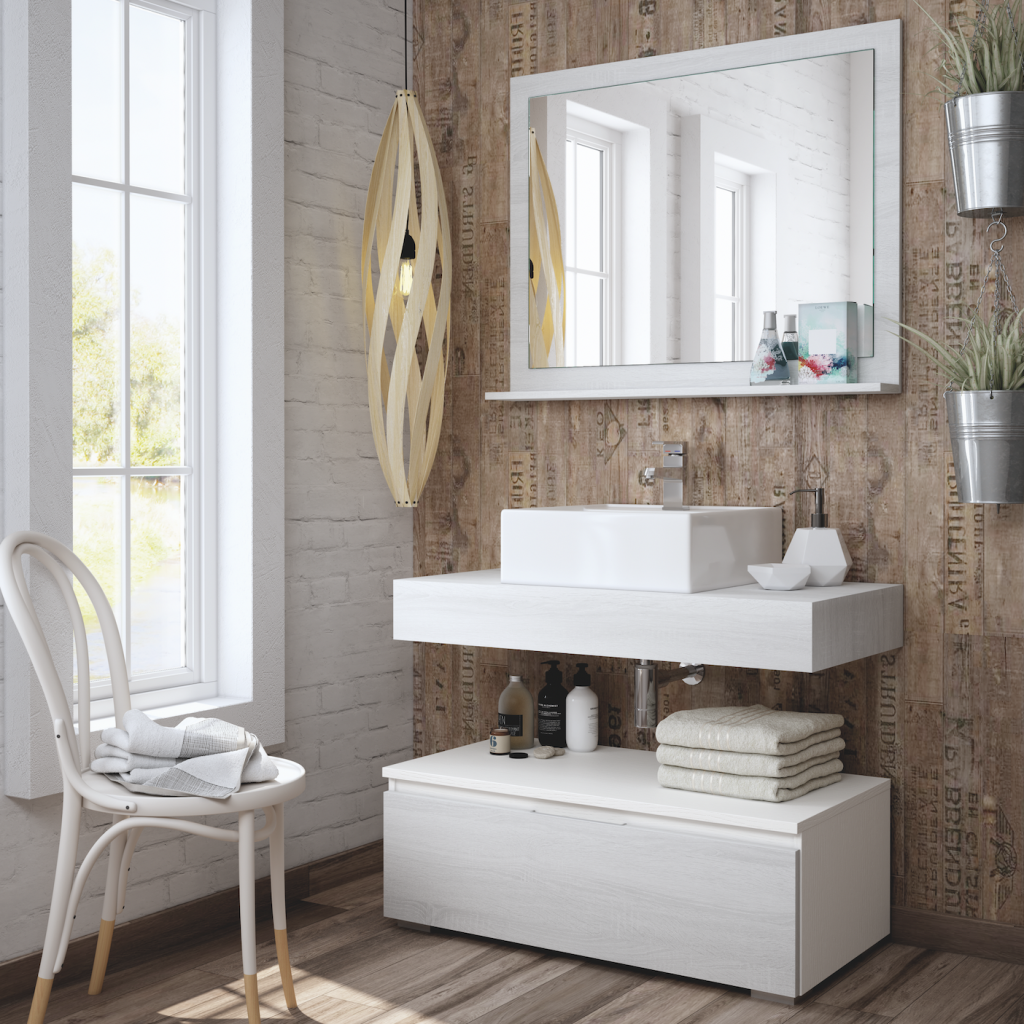 Super stone
"Stone or stone colours will allow for a natural feel, as in biophilic bathrooms it's all about mirroring the colours and textures found in nature. Natural stone cladding is also a great way to bring nature into your home." – Nicole Russell, Italtile marketing manager
Go green
"Create a bathroom with an outdoor, Zen feel by adding plenty of greenery to your space. Think living walls, potted trees and lush nature to achieve the perfect outdoor ambience, while still enjoying the privacy of the indoors." – Dessie Nikolova, Bathroom Butler marketing assistant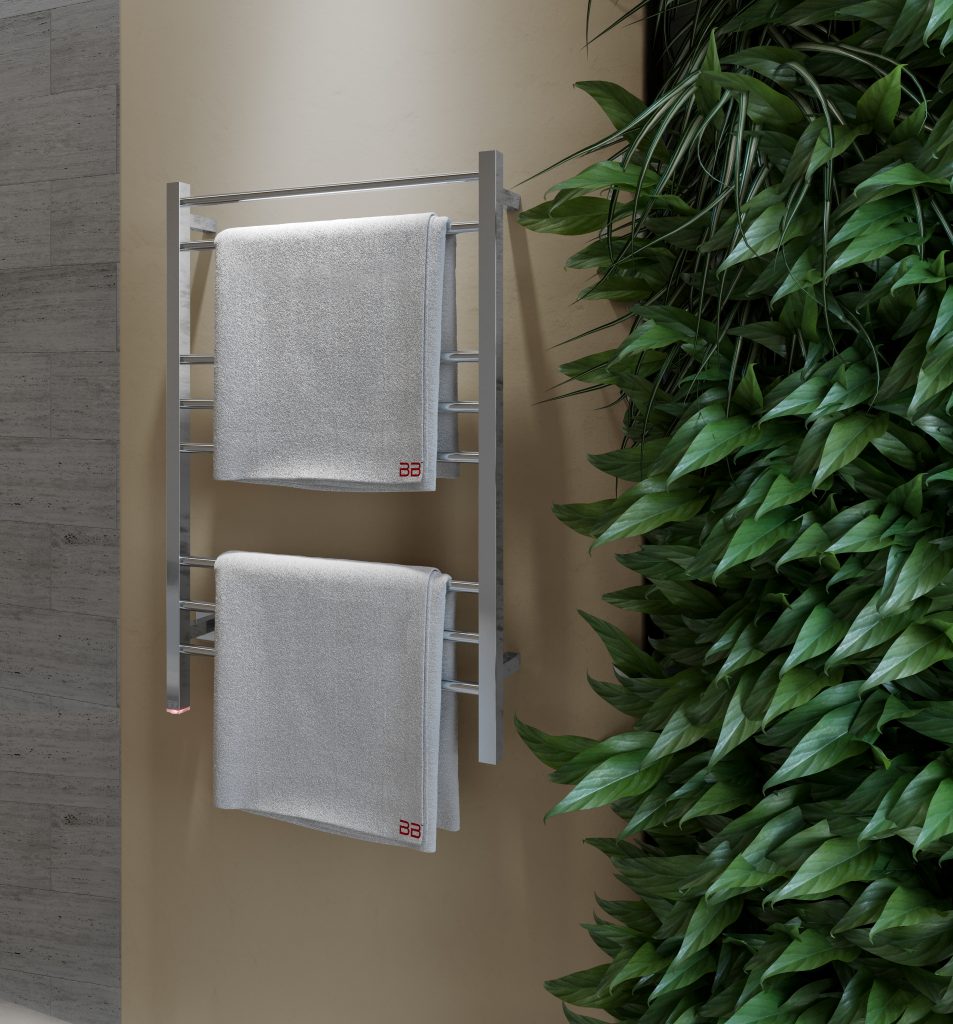 Neutral colours
"A great way to incorporate nature into your bathroom, adding to its allure and providing a calming ambience, is to include a palette of neutral colours and large windows that allow natural light into your space, maximising outdoor views." – Dessie Nikolova, Bathroom Butler marketing assistant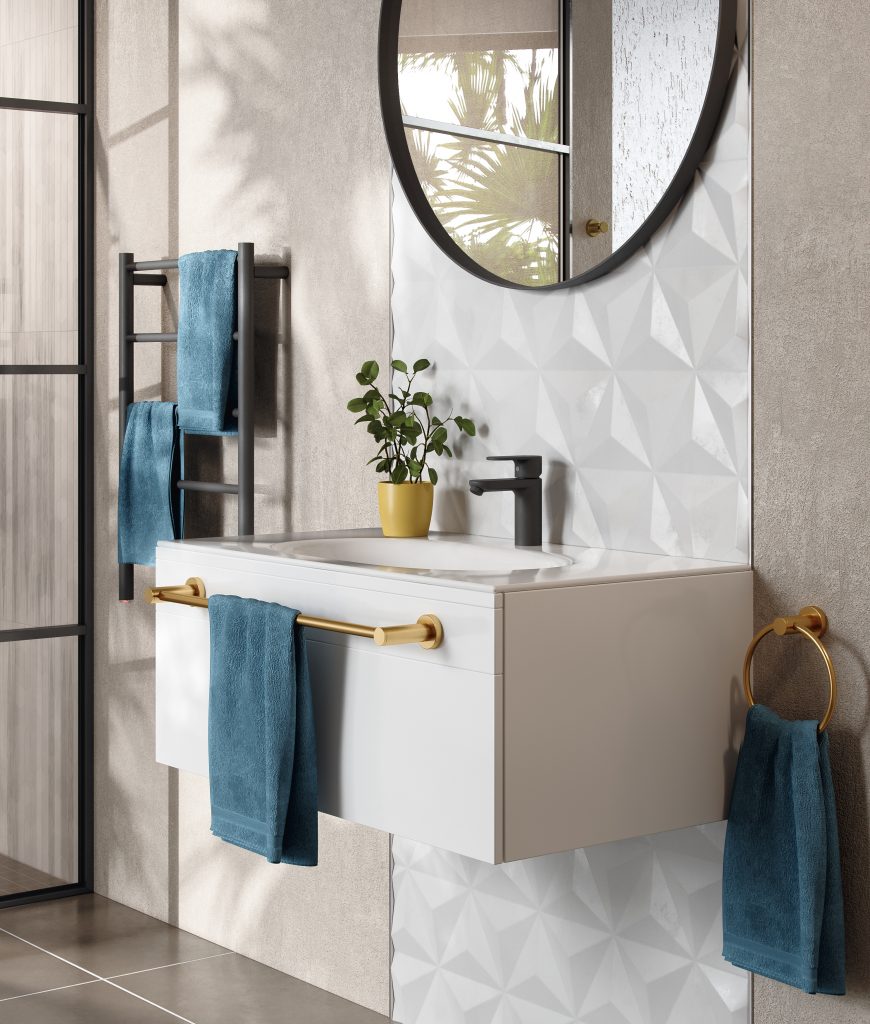 Organic shapes
"The bathtub from the Cape Cod range offers a genuine tactile experience: the matt cast mineral material DuraSolid® is especially warm and pleasant to the touch. Inspired by nature, Duravit and Philippe Starck created the Cape Cod series.
"Made from solid woods cut directly from the tree, the irregular edges of the consoles in Vintage Oak solid wood are reminiscent of driftwood. Above-counter basins in satin matt white harmonise perfectly with the range's natural inspiration.
"Oval-shaped Luv above-counter basins in matt lacquer shades are reminiscent of a pebble smoothed by sand and the currents of the sea. Optionally, the glazed exterior can be selected in satin matt White, Grey, or Sand.
"They can be combined with satin matt vanity units and console panels made from quartz or solid American Walnut for unique design variants." – Karen Robyn, Duravit South Africa general manager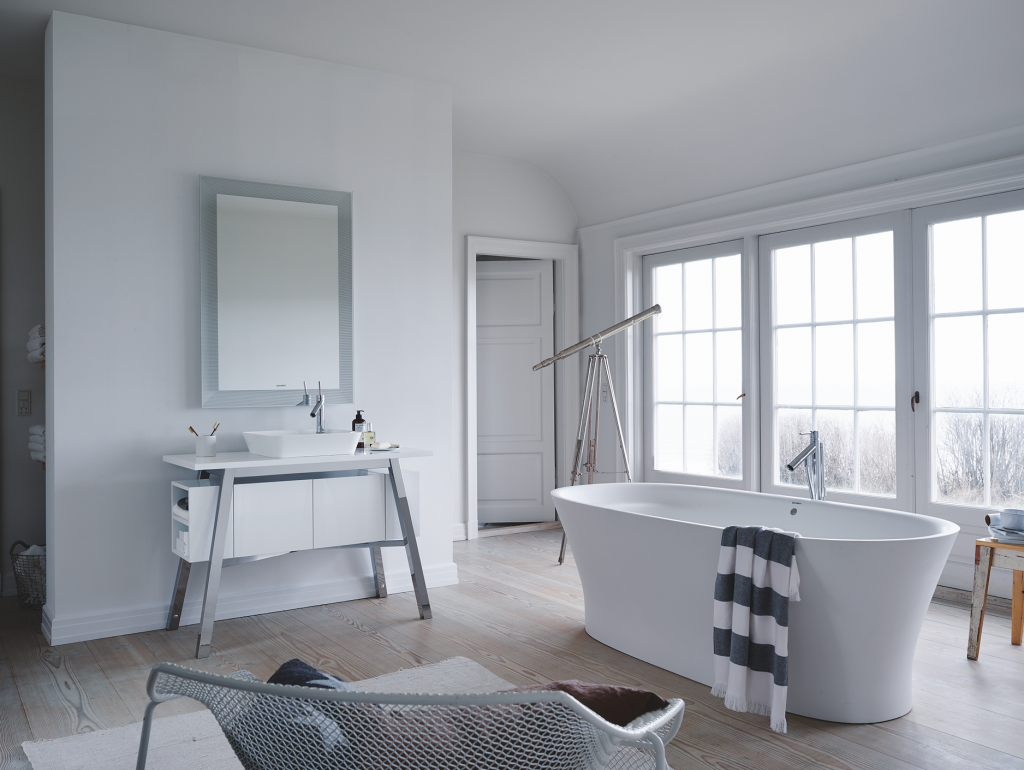 Decorative accessories
"Decorative accessories also add a touch of nature to the bathroom. Alongside the organic, branch-like forms from the Starck T series, plants and natural colours unfurl a sense of calm and soothing atmosphere throughout the bathroom – feel nature." – Karen Robyn, Duravit South Africa general manager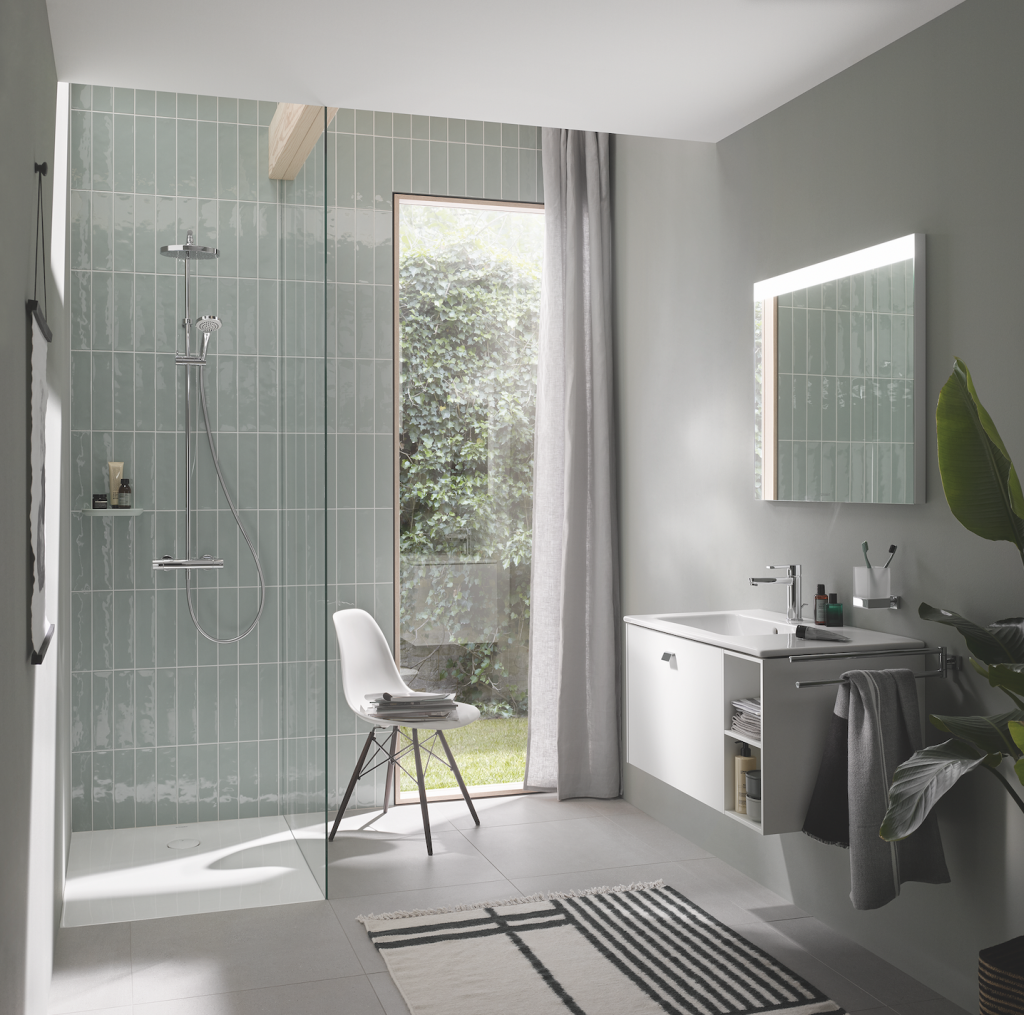 Consider lighting
"Lighting is incredibly important. Whether you want to create a darker moody feel or a bright fresh feel, lighting will bring out the texture in feature tiles and large windows or skylights will bring the outside in." – Cayley-Jade Smith, Bella Bathrooms design consultant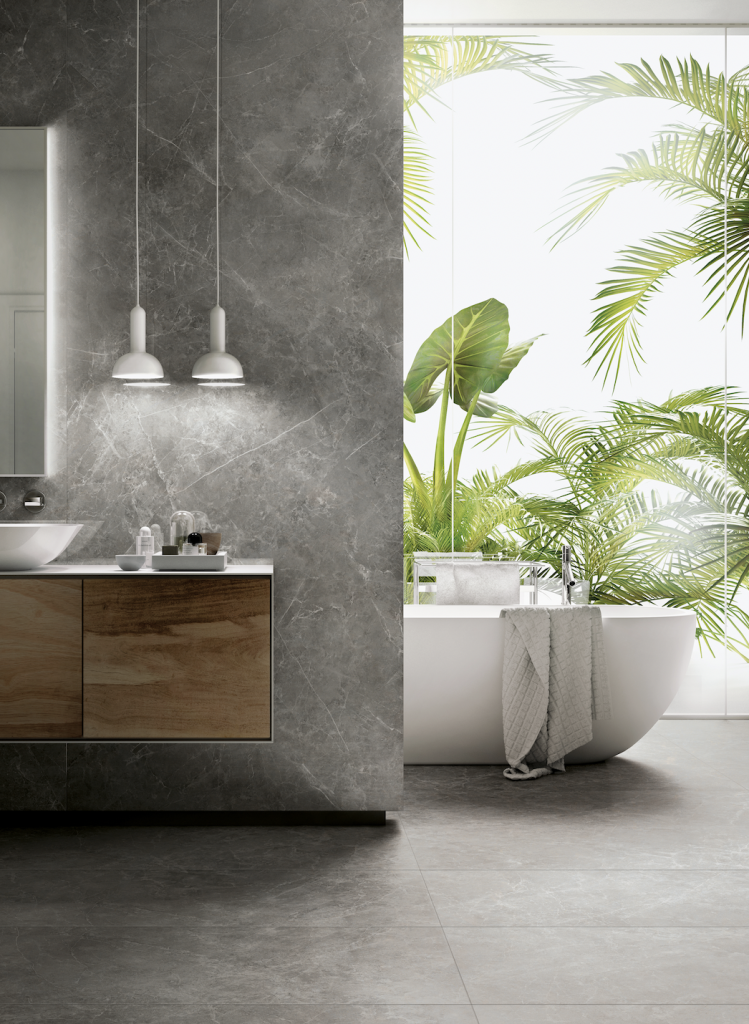 Let it rain
"Bring in a touch of eco-ness with eco-friendly overhead showers including an overhead shower with Hansgrohe's PowderRain spray type, which gives you the feeling of standing in a soft, light rain. Hansgrohe offers EcoSmart products that ensure you bring your part in saving water without compromising on comfort.
"You will still have a relaxed and rejuvenating shower while bringing your part to make every drop count. See and feel nature in your nature-inspired bathroom." – Mariette Zietsman, Hansgrohe marketing manager