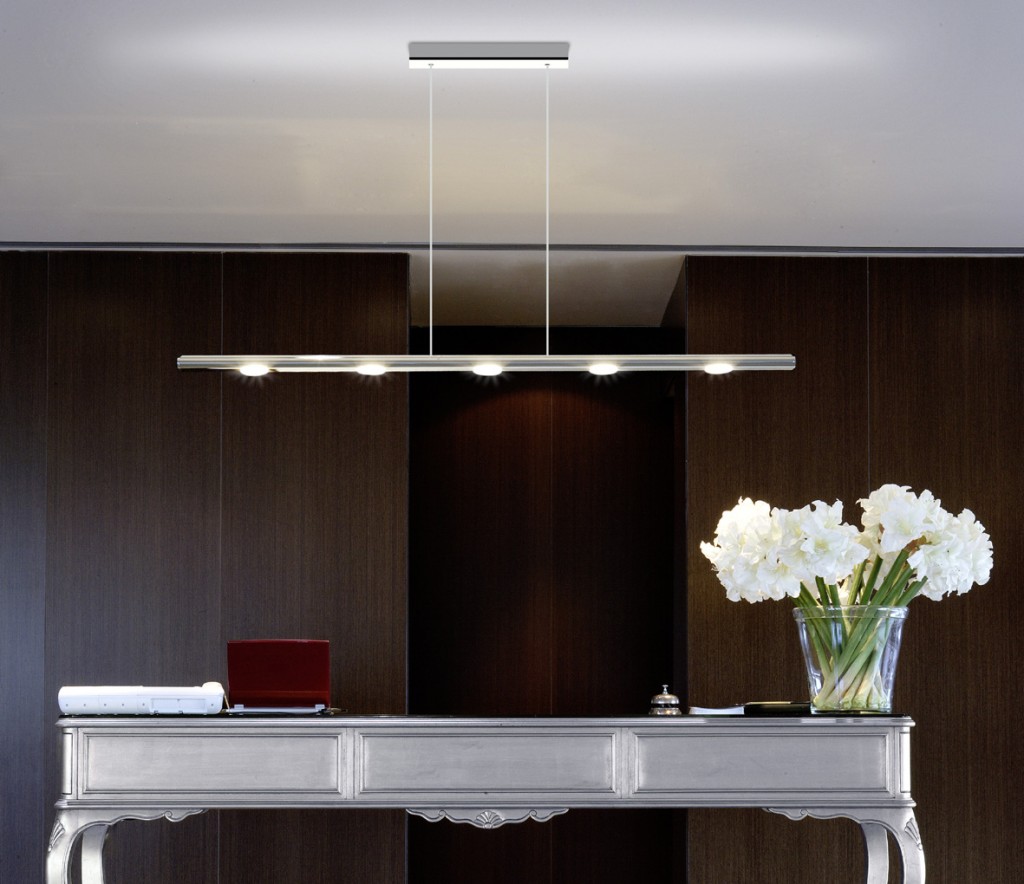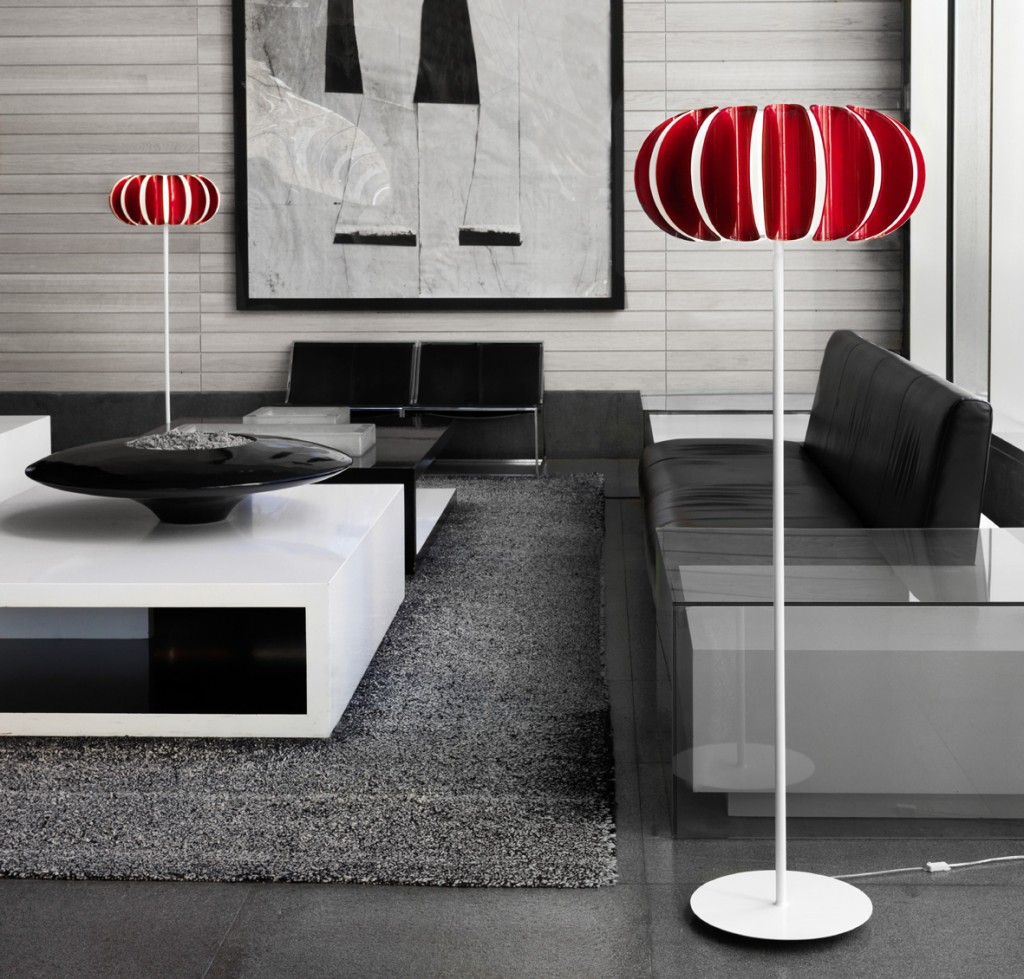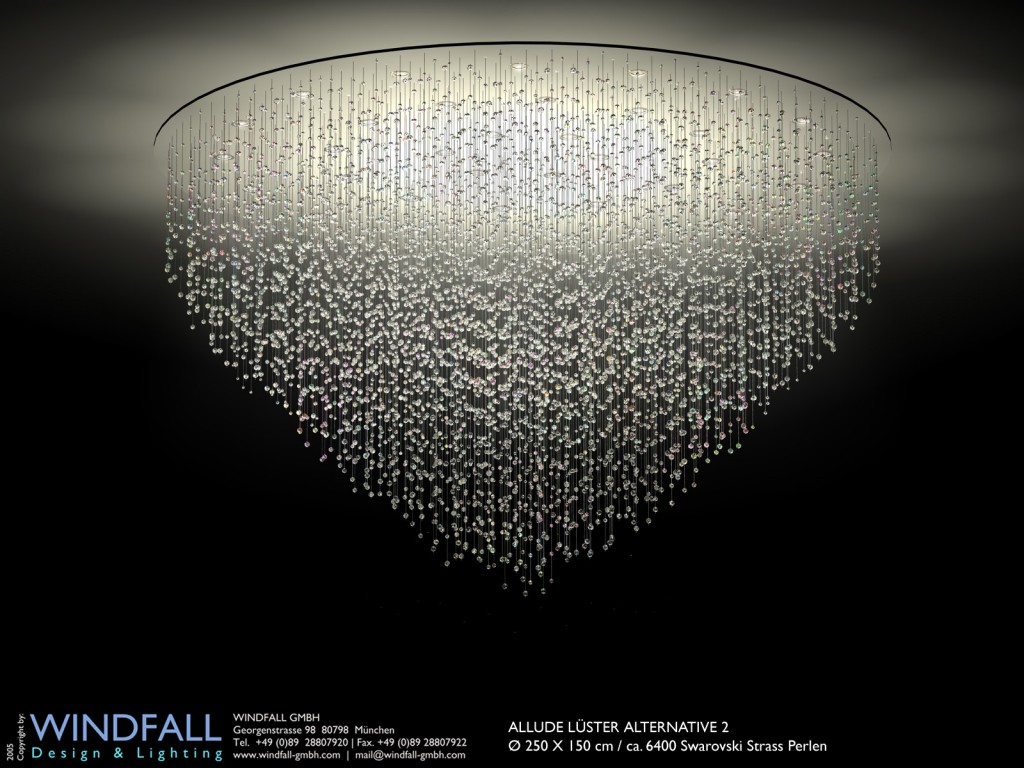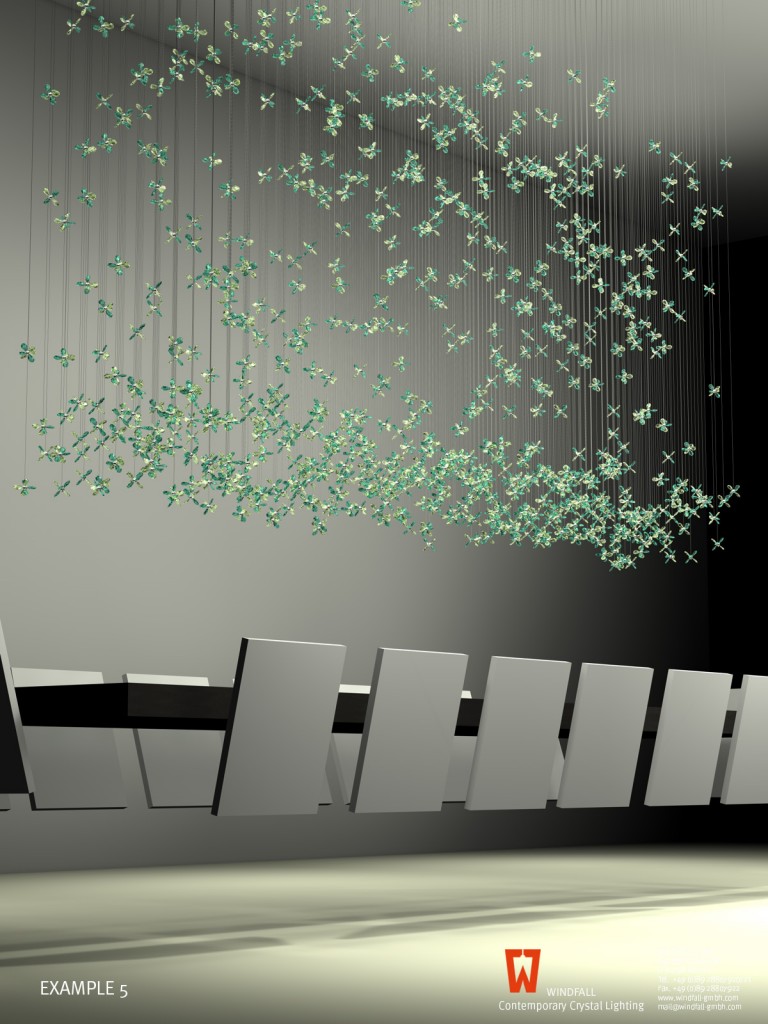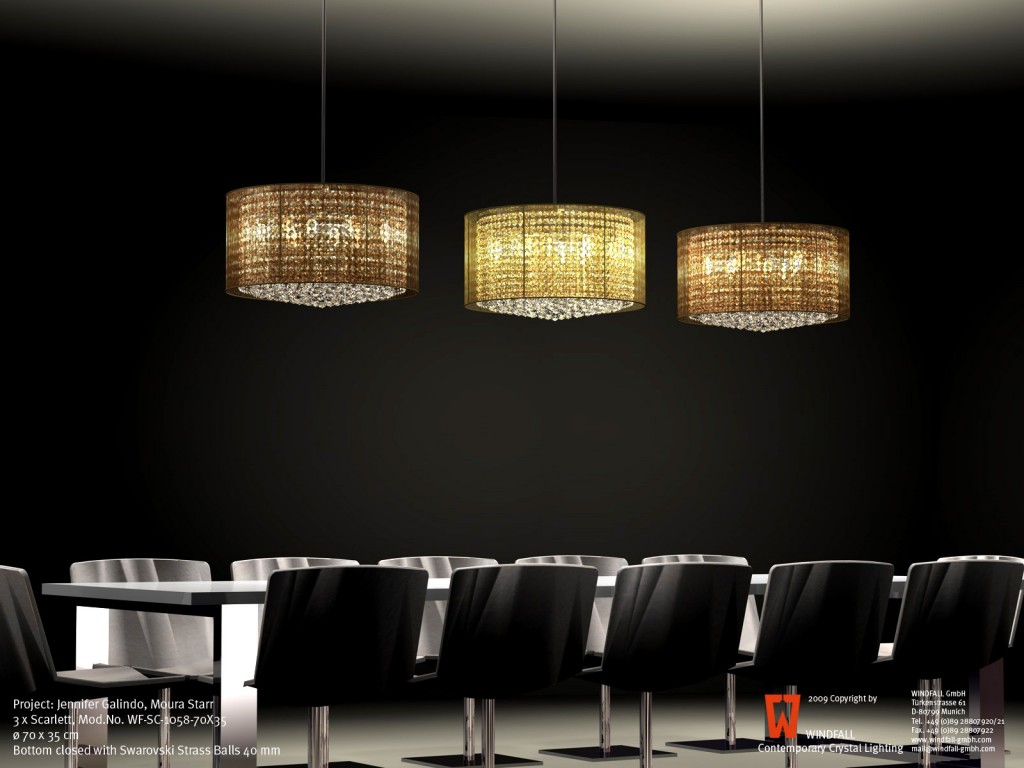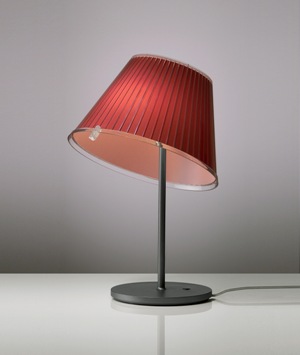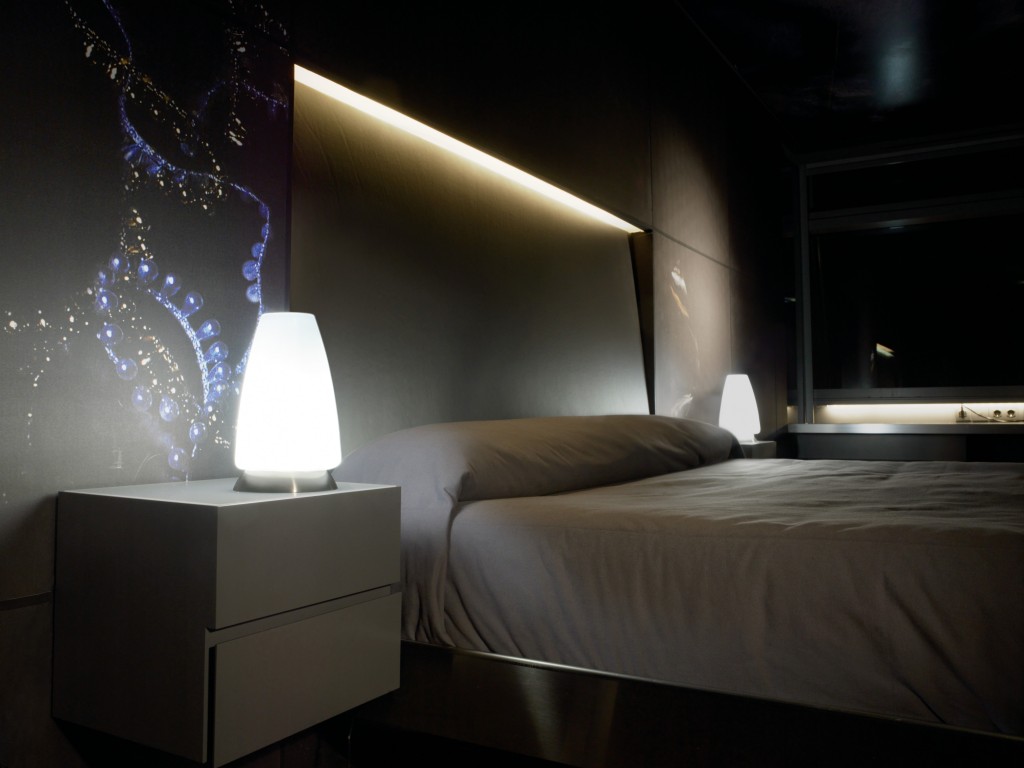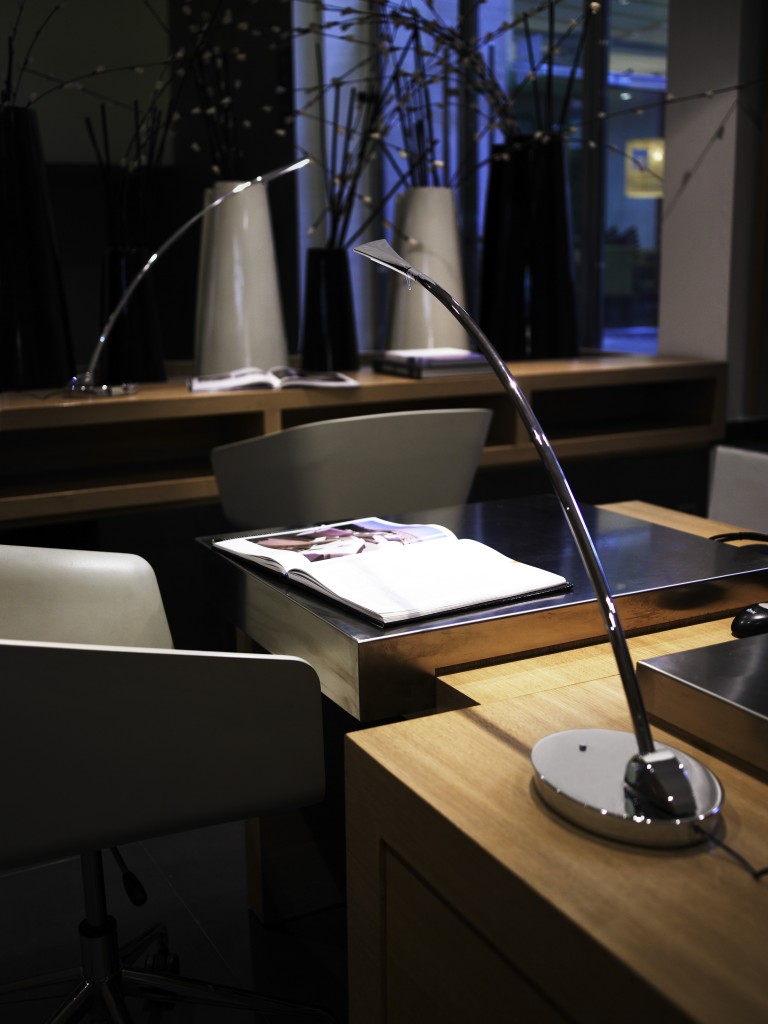 By Shereen Lurie
Lighting has the ability to change the mood and feel of any room. And depending on the room, can be manipulated to perform a multitude of functions.
Bedroom
Not only is the bedroom used for sleeping and as such, needs ambient lighting to soften the mood, it's also a space used for reading and a range of other activities. Including a dimming switch will add infinite possibilities and finer control. A good idea before you invest in bedroom lighting is to assess the size of the room as well as the scale of the objects in it. Avoid down-lighters directly above the bed, as they will shine into your eyes. Rather use a down-lighter that can be angled to shine on a wall feature or a pendant chandelier that provides indirect light. A variety of lighting sources is also far more visually appealing than a single light source.
Bathroom
Concentrate on lighting the mirror and the basin with lighting that surrounds the face. Add separate switching for different lights used for different tasks. A nice feature is a low voltage strip LED rope light underneath the counter of the bathroom cabinet. If you switch this on separately it will create a soft indirect light, ideal for bathing and general use. Also do not put a down lighter directly above the bath as this will create a harsh, bright light. Ceiling mounted fixtures as the sole light source should also be avoided.
Kitchen

The kitchen should always have bright, white lighting that assists with the preparation of food and cleaning. It should also have under counter strip lights that can be used for other tasks such as making tea and tasks that do not involve intricate preparation. If you have a kitchen table or central island or informal seating area, light should be centered over those.
Dining room
You should have a single dimmed light circuit or two circuits, one dimmed and one that has a central light that is focused on the table for eating or other tasks. Use low voltage down-lighters (use angled down-lighters for picking up wall features such as paintings and items displayed on a server) for the dimmed circuit and either a single chandelier or multiple pendants for over the table.
Lounge

It can be quite a challenge to light a lounge as it is a room that fulfills multiple functions i.e. entertaining, watching TV, reading etc. A combination of the following lighting can be used: table and floor lamps create a soft mood in the room and are ideal for focusing light on a small area in the room. Up-lighters reflect light off the ceiling, minimising glare and giving the impression of a larger room. Down-lighters create contrast in a room and focus pools of light in certain areas. Hanging lights create a focal point as they are usually decorative and can cast light up or down depending on the fitting. If you have a choice avoid placing wall lights on the TV wall as this will create an unpleasant distraction while watching TV or reading.
Stairwells
You can have ceiling lighted down-lights above the stairwells but it is good practice to avoid using these as changing light bulbs can prove difficult. Stairwells usually use foot lights or wall mounted lights to make it more convenient to change light bulbs.
Also… determine what type of light source is best. Each type of bulb comes in different colour temperatures (warm, white, cool white). There are also different types of bulbs that give off different types of light (fluorescent, incandescent, LED).
…consider the needs of each room. Try and ensure that different types of lighting are on different switched circuits to create varying themes in each room.
Lighting trends
Jurgen Chemelli, managing director of Province Lighting/Automation/Switching gives us the inside scoop on the latest lighting trends.
Aesthetics
While practical considerations and functionality are vital when selecting lighting ranges and fittings, the emphasis in home decor today is increasingly on the way in which lighting so dramatically influences the atmosphere and aesthetics of a room. Lighting should be given as much consideration as other decorating decisions, such as flooring, wallcovering and furniture.
It's also crucial today that lighting complements the architectural design of the home. There has been a recent increase in the availability of taller fixtures, as a number of modern homes being built nowadays have higher ceilings. Appropriate light fixtures provide a way of filling this space in an impressive, eye-catching manner. However, if the architecture of a house is traditional with old-world charm, brass and copper fittings or alluring, pretty crystal chandeliers would be the answer.
Outdoor lighting
The lighting industry is also increasingly directing attention to outdoor lighting. Terraces, decks and patios have in many instances become extensions of the interior of the house.  Many manufacturers are adapting their most popular ranges to outdoor living, using material that can stand up to the elements.
Landscape lighting is becoming more decorative. Security lights, so prevalent in South Africa, used to be plain and unattractive, but with the options available today, these lights can be used to introduce guests to the taste and atmosphere of your house before they even walk through your front door.
Intelligent and energy-saving lighting
There is a trend world-wide to building automation and the installation of intelligent lighting. Province Lighting/Automation/Switching's versatile Building Management System (BMS) facilitates building automation. Light fittings can be controlled by this system, which is in line with international standards, and can maximise energy efficiency, in so doing lowering energy costs. In addition to lighting, other products, devices and services, such as security, multimedia, and temperature control, can be integrated into the system.
Province's energy saving capability contributes to the creation of greener homes and buildings, and a more environmentally-friendly environment. Energy saving helps reduce carbon emissions, and this in turn helps counteract global warming.