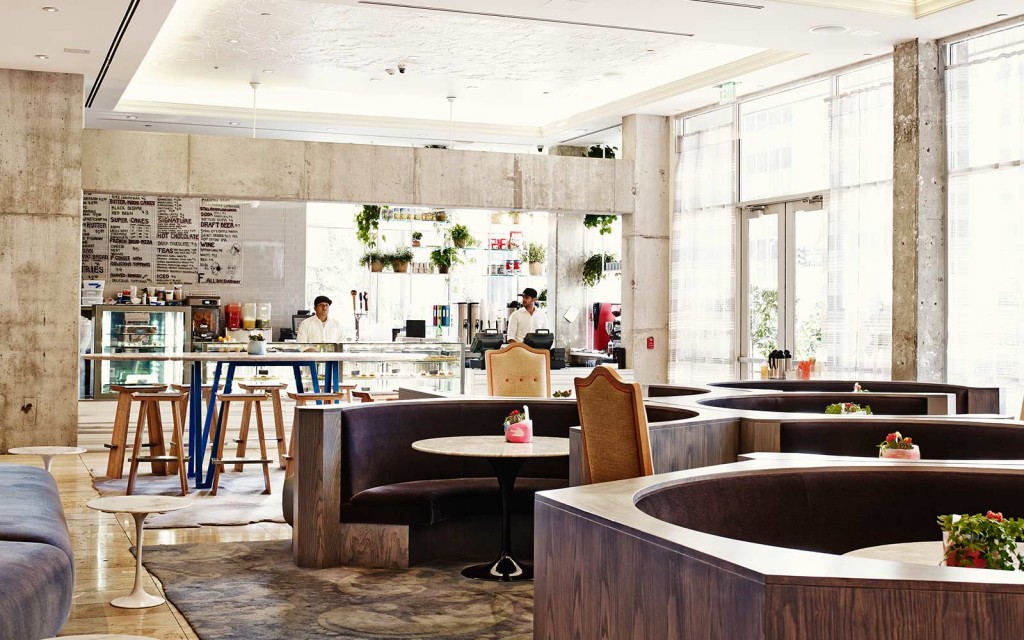 I consider myself very lucky to have visited Los Angeles in my past, carefree life. Along with many others, I harped on about the over-smiley, near-on perfect people, but I have to say the place had an infectious air that sucks you in.
I'd like to go back, a little older, a bit more confident and really experience LA as more of an "insider" rather than a really bad extra in a Z-list movie. If and when I do, I'd like to rest my head at The Line Hotel – a centrally located hotel, which is part of the Sydell Group, a successful and well-established US hotel chain.
As I stare, drooling at the gallery photos, it's clear to me that all of LA's best-known features have been brought alive by its interiors. For one, the huge expanse of glazed windows in each room allows you to interact with the city from the comfort of your bed. The sleekness of the space is roughed up by the cement-plastered walls, while the furnishings are soft, providing a laid-back beach vibe, yet also seductive in texture and colour.
As with most of Beverly Hills, The Line Hotel resembles an up and coming actor of note. You can sense the talent and potential, and for that reason it has become the place to be seen.
To find out more, check out their site here.
Best wishes, Jess from Hector and Bailey