Throughout the classical wine-producing regions of the world, there is a natural association between the olive grove and the vineyard. At Tokara this celebrated relationship continues to thrive.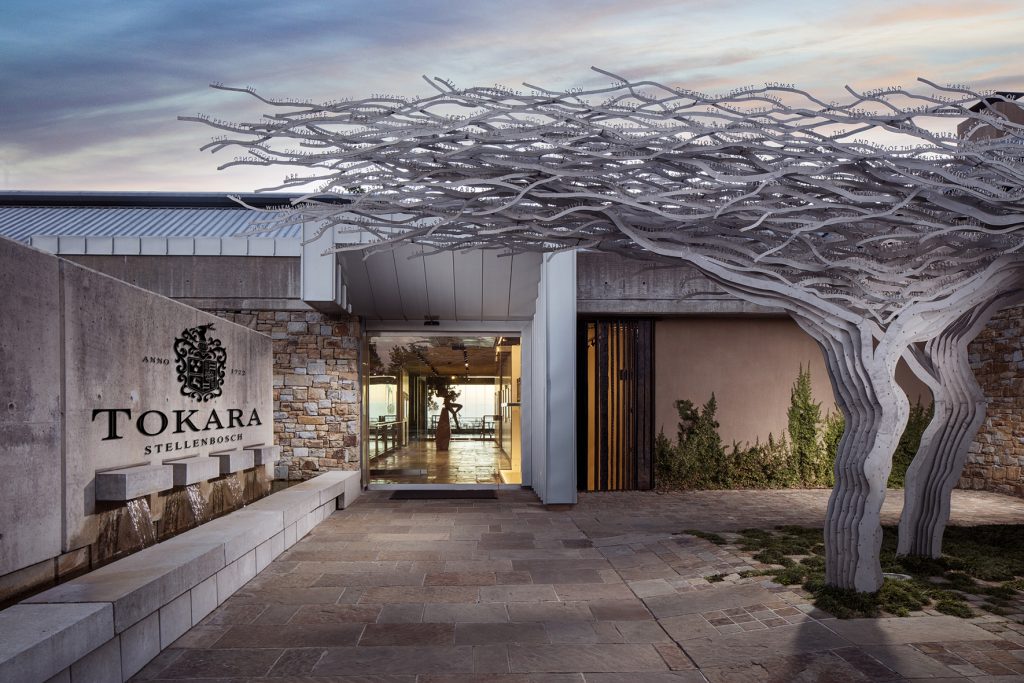 A visit to this family-owned Stellenbosch wine and olive estate situated on the crest of the Helshoogte Pass is a feast for all the senses. A fusion of craftsmanship, natural materials and modern technology, the winery melds with the natural splendour of the surrounding landscape.
Follow the stairs of concrete and stone to the winery where you will find the wine tasting lounge, the Tokara Restaurant and a carefully curated art collection. Greeted by spectacular views you will also be able to share in the winemaking process as the wine lounge allows candid views of the fermentation cellar.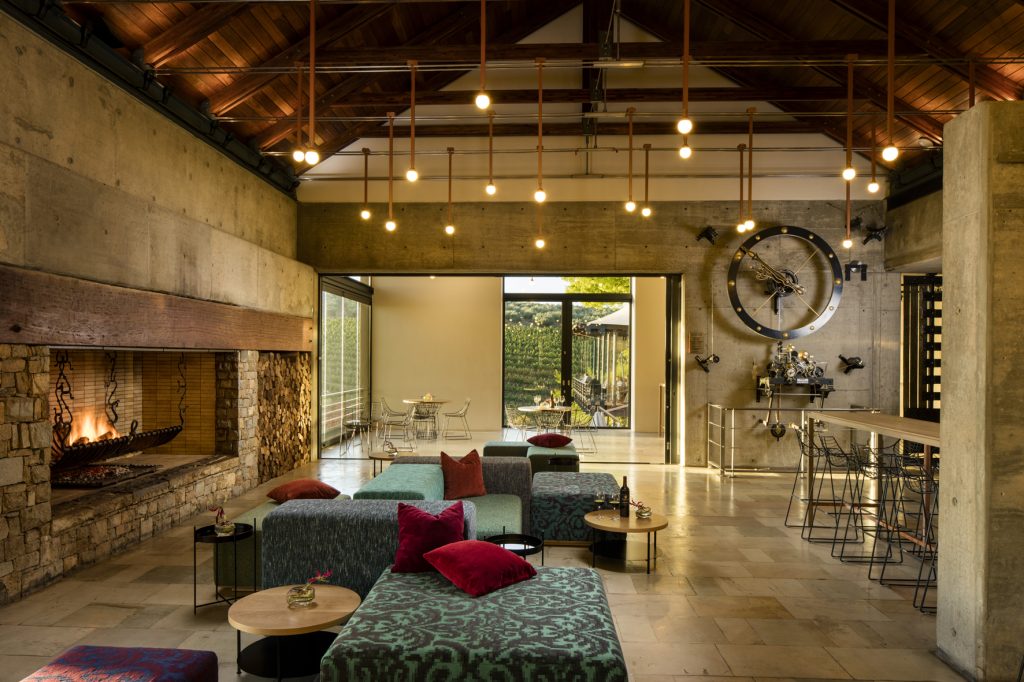 Visitors are spoilt for choice with a variety of wine tastings, including the rare opportunity to sample the Tokara XO potstill brandy, as well as a tutored olive oil tasting. Or just sit back with a glass of bubbly and savour the moment.
Tokara enjoys wide recognition as a top producer of world-class wines and extra virgin olive oil (EVOO) from thriving vineyards and olive groves on the foothills of the Simonsberg.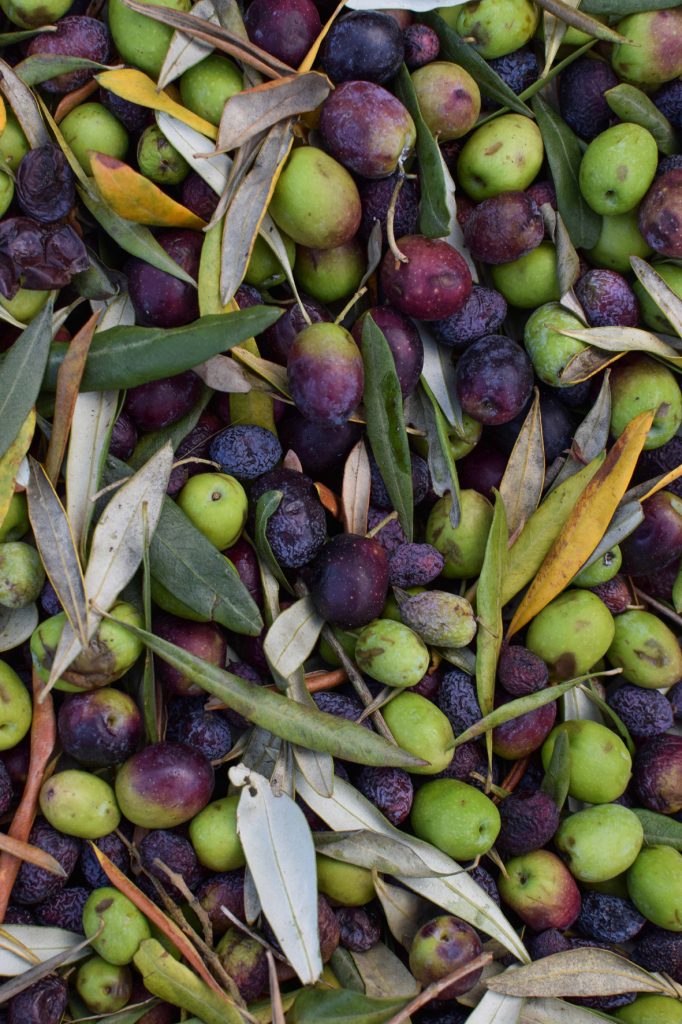 Tokara's olive oil journey began in 2000 when co-founder Anne-Marie Ferreira decided to produce single variety oils that would set them apart from the handful of South African olive oil producers at the time. Their focus is primarily on Tuscan varieties, each selected for a distinctive character and flavour profile.
Tokara EVOOs span the complete olive oil taste spectrum from mild to the more robust. The range comprises two single variety oils: the delicately flavoured Mission and the full-flavoured Frantoio, as well as two more intense multi-varietal blends.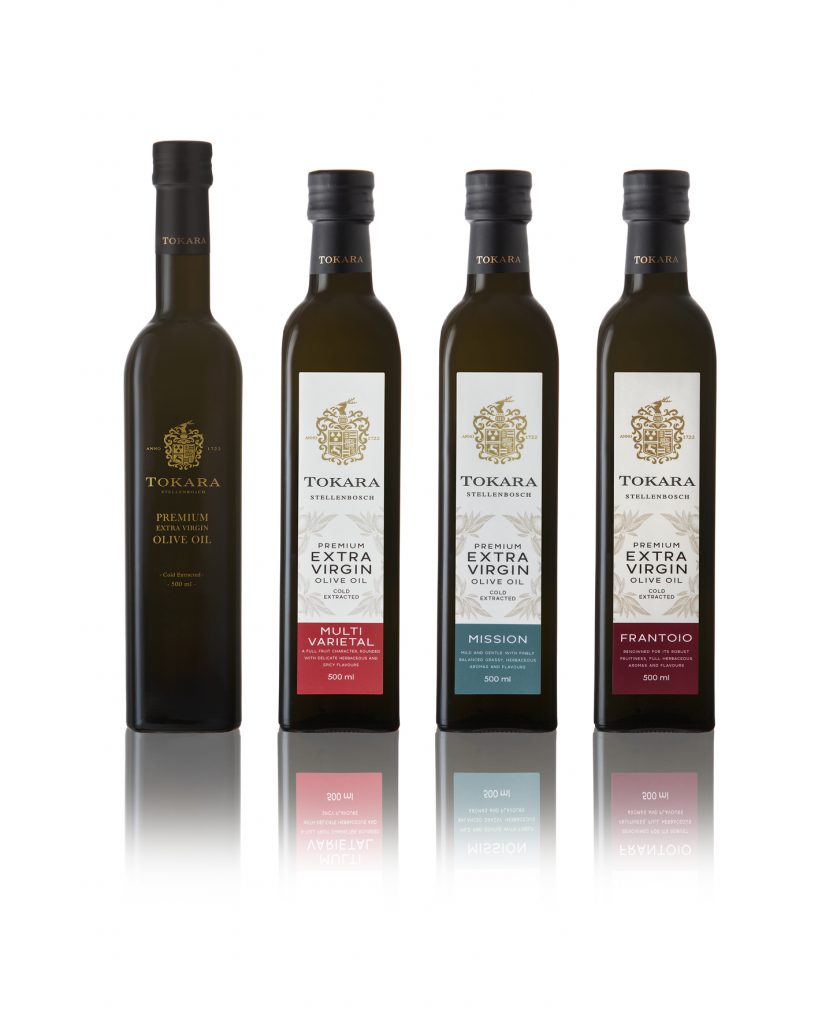 Frantoio, the most important olive variety in Italy, is the foundation of Tokara's full-flavoured blended olive oils. It's a medium to intense oil with green grassy notes and a nutty aftertaste.
The Mission variety is mild and gentle with a finely balanced grassy, herbaceous character and a walnut aftertaste, making it an all-round oil.
The Multi-Varietal and Premium EVOOs are carefully blended to bring together the best characteristics of the various olive varieties. You'll find notes of olive leaf, rocket, artichoke and a lovely herbaceous character.
For wine tastings and a guided olive oil tasting experience, visit the Tokara Tasting Lounge. Bookings are advisable by emailing winelounge@tokara.com or call 021 808 5900. For online purchases visit www.tokara.com.