Lock up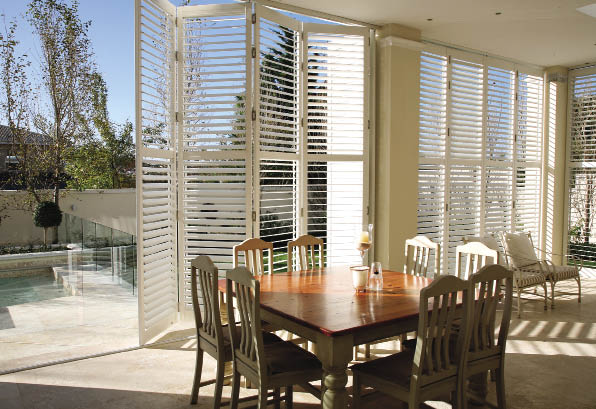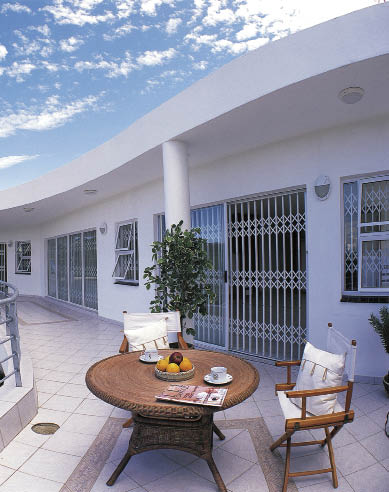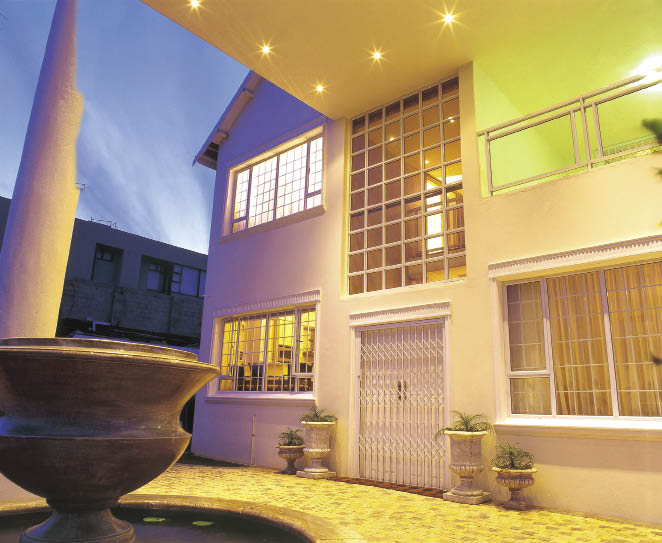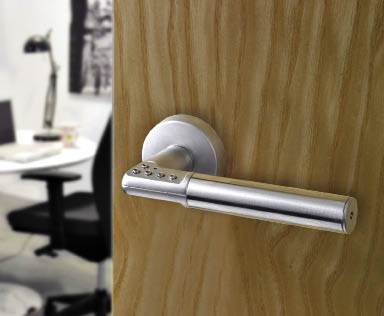 By Daniela Sperotto
When it comes to our homes, nothing should be more of a concern than your home security. Our homes are our havens, our sacred sanctuaries and our palaces. It is a place where you and your family can relax and enjoy the comforts of your valued possessions, making protecting it even more essential.
Selecting a security system may be an overwhelming process with all the techno jargon, fancy systems and abundance of diverse products, and you can often be left feeling as if you are drowning in a pool of information overload. Yet, by understanding the basics behind your overall security needs and requirements, the whole process can be made a lot simpler.
The basic aim of home security is to harden the target and make your home more difficult to enter when you are not there.
"This means giving burglars several obstacles to overcome in the attempted break-in, hopefully encouraging them to not even try. Home invaders need to get in as quickly and quietly as possible so that they don't attract attention," explains Peter Rawson, the Trellidor sales and marketing manager. The trick to avoiding the potential break-in is to establish your and your family's actual requirements and needs for what you want to protect and where. This task will revolve around two choices: where do you want to protect the people in your home and where would you like to protect your household items – or both. In pointing this out, you will eliminate any unnecessary expensive purchases and this will also help you not waste time in going through a plethora of options only to find they do not suit you or were not what you were looking for. It will also ensure that your security advisor will understand what you want and not have to make the decision for you.
"You need to ask yourself one fundamental question," says Andrew Stead of ADI South Africa: "What value do you put on your security system? Home owners need to face the reality that they want to protect their lives, and not just their home, and this will cost more."
Adding the layers
Starting from the basic and moving your way up layer by layer is one of the best ways to go about your home security system. Whether physical or automotive, no matter what you decide, it must be relevant to you and your family, and most importantly it needs to be user-friendly. Move from your outdoors in if your budget allows.
Electric fences, security mesh and spiked gates are just a few suggestions to keep your perimeter as protected as your home. But, if only securing your home is the top priority, then start from doors, windows and the garage, moving to the entrance hall, living areas and finally the sleeping rooms. Carefully layer each precaution onto the next creating a total barrier, which you can easily activate and use ensuring that you and your family are safe at all times.
Entry points
Your doors and windows are your first line of defence and ensuring that these basic entry points are well looked after will make it easier to keep intruders out. Use high-quality grade 1 or grade 2 locks on exterior doors.
Dual lock systems such as adding an extra deadbolt lock are often suggested, especially entrances that are not used that often such as back and side doors. Security gates are also recommended for these areas, as they automatically create a deterrent. Internal doors can also be looked at, especially when securing sleeping areas, restricting certain areas or even creating a safe zone in your home.
Products such as Yale's code handle is easy to programme and install, making it perfect for any home use. Sliding doors and glass stacking doors are also a keen target. Protect these areas elegantly with sophisticated shutters or even roller blinds which are the perfect way to be protected without feeling like a prisoner in your home.
Windows should also not be forgotten – intruders often gain access to the home through windows that have been left open by the home owners themselves. Yet, lucky for most, gone are the days when window protection means garish invasive bars.
With today's advanced technology, products such as C-Thru Bars and Trellidor Clear Guard security screens, you can protect your home while keeping aesthetics in mind. Once you have covered your basics, and keeping your budget in mind, you can now look to a more advanced automotive security system which will just add to your security.
These systems are perfect not only as a deterrent, but also to warn you and your security company of any possible danger. These systems differ dramatically, so it is always best to speak to a professional in order to help you achieve the perfect tailor-made solution for you.
Light it up
Lighting also plays an important role and shows signs of life on your property. Timers are inexpensive and are perfect for the indoors when you are away or even if you go out a lot at night. They create the illusion that someone is at home. Exterior lighting, especially in entry ways, is essential and should either be sensor lights – to go on when there is any movement – or your lights should be set on timers, in order to go on at the appropriate time. This will keep your property well lit at all times and will make movement easy to detect.
Securing your home should be undertaken with utmost care, and if done correctly and carefully, you can have peace of mind knowing that you, your family as well as your home and valuables will be protected at all times.