Lodge living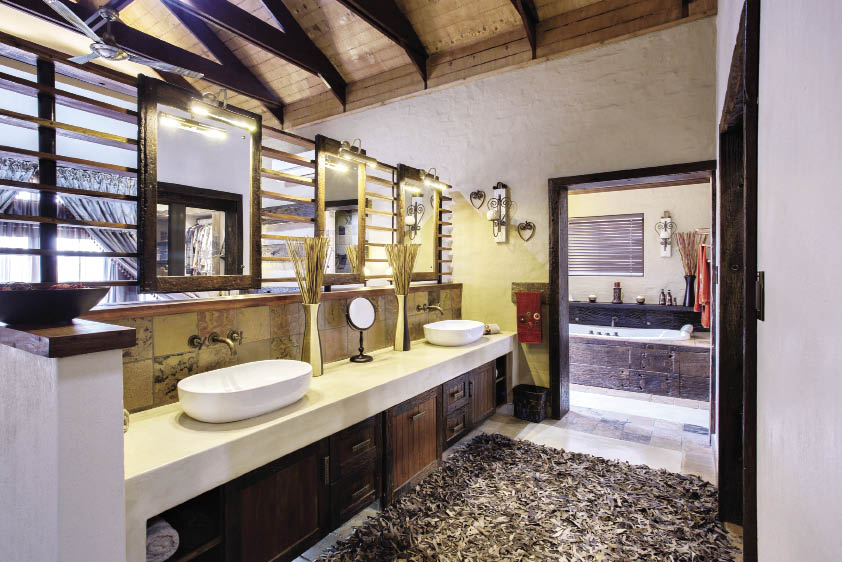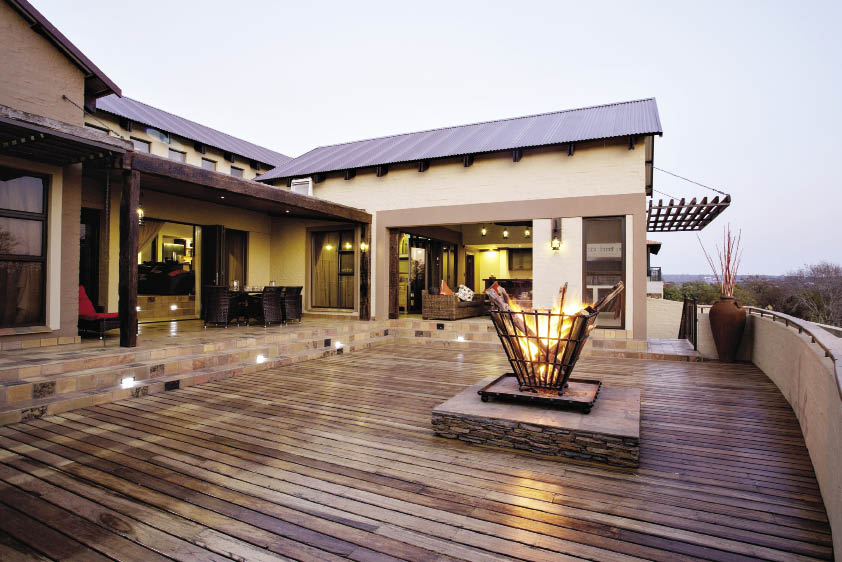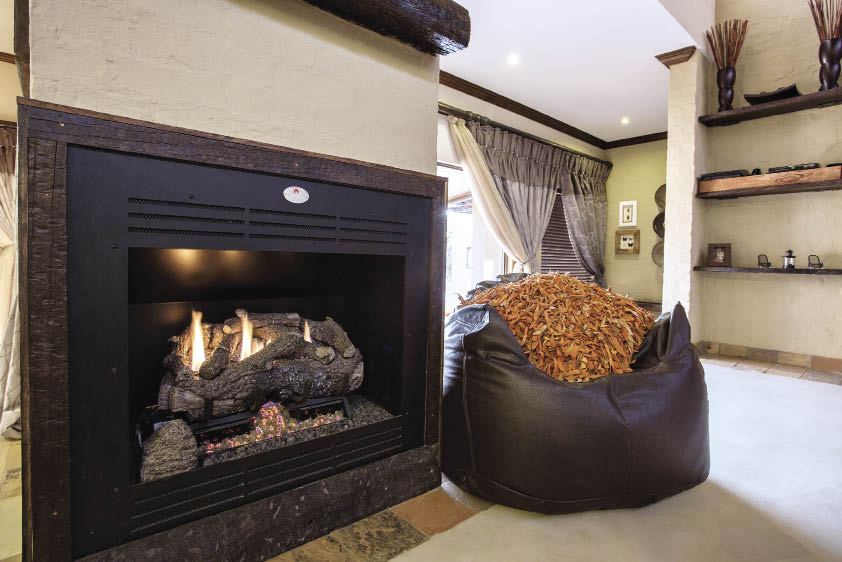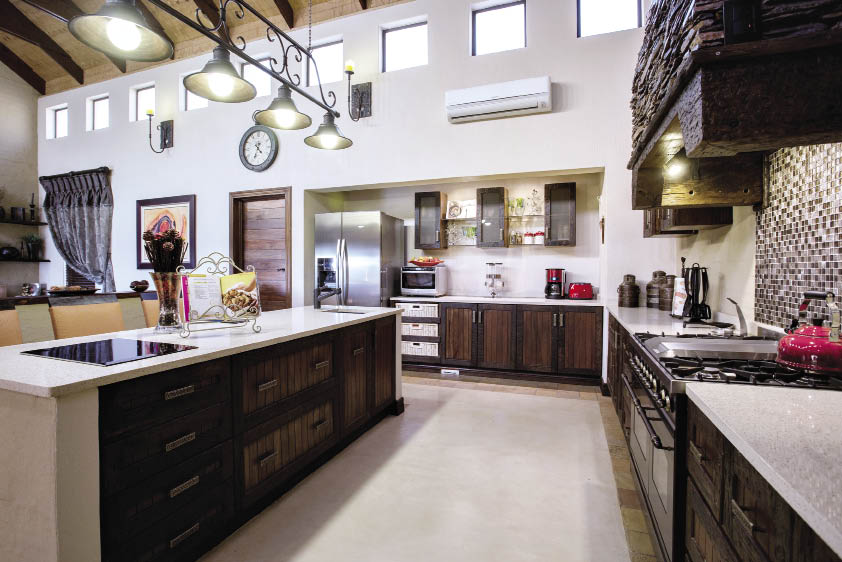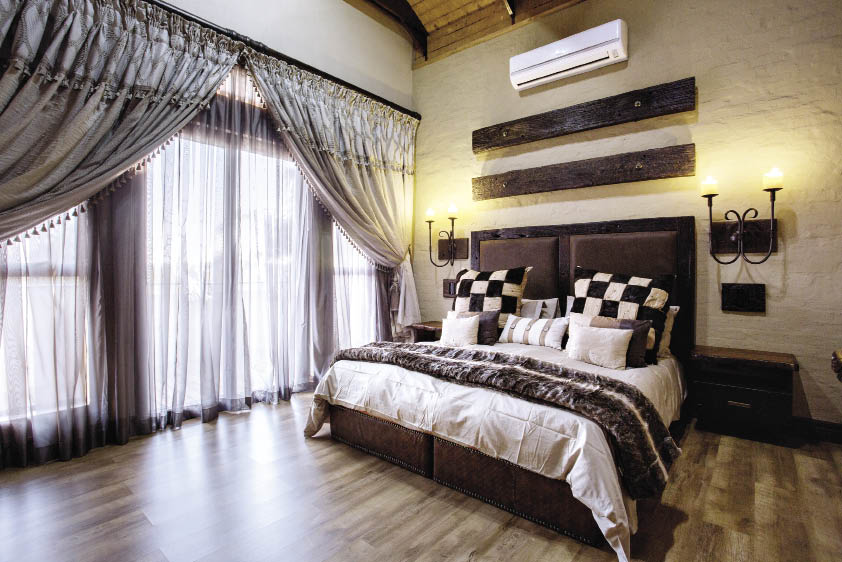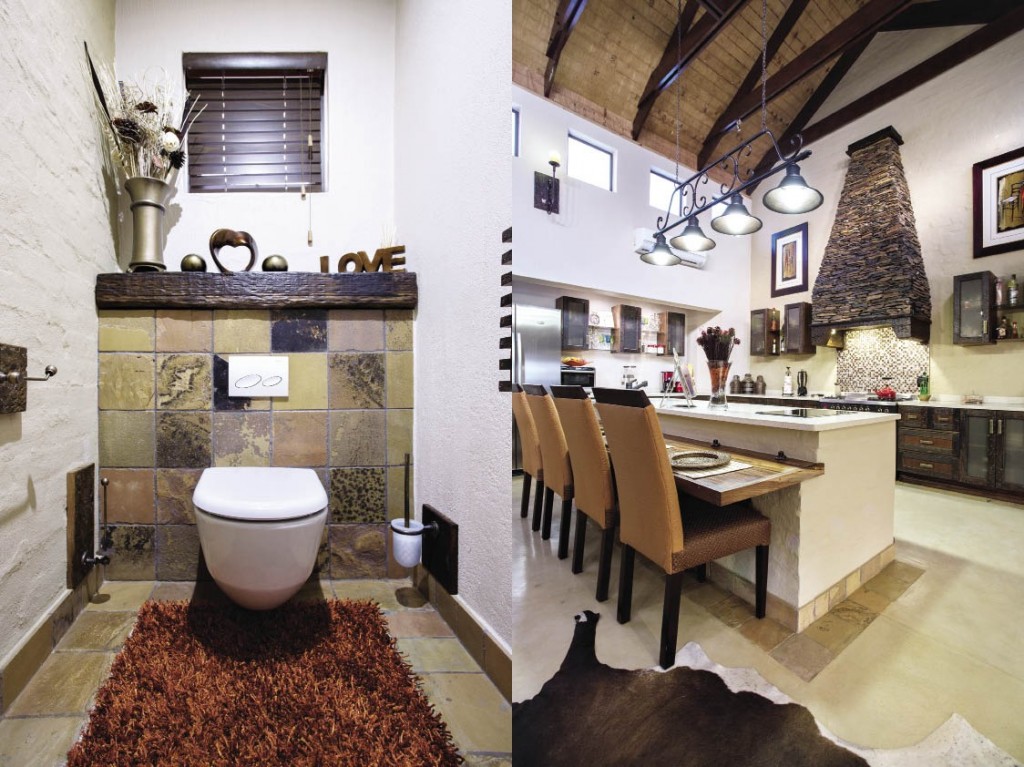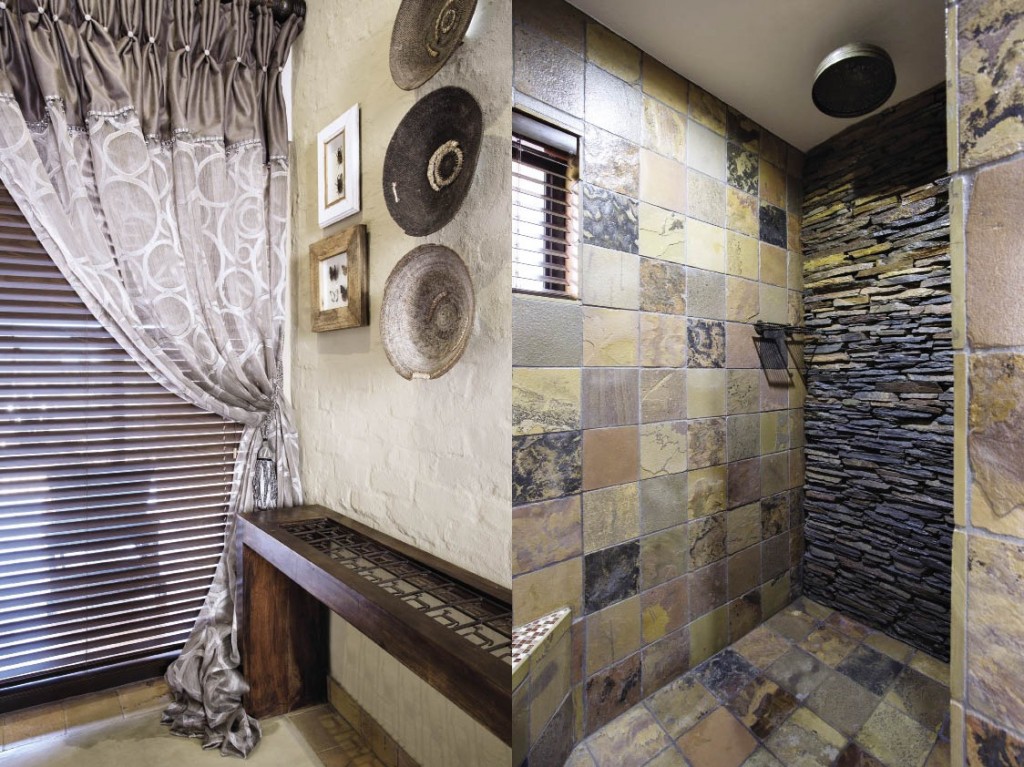 By Hasmita Amtha, Project Consultant Lorna Ioakim, Property Co-ordinator Chantel Spence, Photography Tammy Mooney
Encapsulating the African dream, this beautiful home is situated in Sable Hills Waterfront Estate, which is a nature estate tucked away within bushveld landscapes on the banks of the Roodeplaat Dam, north-east of Pretoria.
Inspired by their love for nature and water, the home owners sought a lodge-style home that would blend into its natural surroundings, and support a relaxed lifestyle that can be compared to, as the home owner puts it, "a feeling of a never-ending vacation".
This is evident in the look and feel of the home, as natural products were used. The architect, Jaco Botha from Leap Architects, adds: "We tried to incorporate sleeper wood into every room, and tried to make nature the most prominent feature of the house."
The home was built in a U-shape – this design affords most of the rooms and spaces a view of the dam, as well as, allows the rooms to flow onto a central open-air entertainment deck, with a boma in the centre.
What makes this home so ideal is its location – paired with the nature estate, the home owner points out, "the site gives us a natural elevation for a good view without having to build a double storey. This allows for the deck to have privacy and a view of the dam".
To complement the natural architecture, the owners wished for a home that would blend in with the natural surroundings, and this warranted "natural tones with a splash of colour".
Martin-Shawn Van Huyssteen from Black Apple Design went with an earthy style, with lots of textures and natural woods, paired with neutral colours. He adds: "With the soft finishes, we had to complement the natural style the home was created in. We used different textures of fabrics to create an interesting design using different variations of the same colour palette."
No modern home is complete without energy and water efficiency features – and this home is no exception.
In keeping with going natural in the home, the owners wanted to be independent from the SA electricity provider, and requested an island system to supply their residence with electricity.
Solsquare designed a system integration to ensure three backup systems are available to provide electricity on a constant basis without any downtime.
As the owner highlights: "Go green, if and where possible. Do what we did and get a few tanks with back-up water, a proper solar system providing electricity when needed, and appliances like a heat pump that saves on electricity and a lot of money." Proud of their accomplishment, the owners are proud of their home, and everyone who was involved in building their dream home.