From custom cabinetry to luxe fittings, design experts share what's involved in a kitchen remodel.
Cabinets are key
"Your kitchen cabinets are a fundamental feature of your high-end kitchen design. Your cabinetry sets the tone for the rest of the kitchen. This makes the selection of cabinets in colour, style, and material extremely important.
"Linear Concepts offer cabinets that are functional with a modern, minimalist European design. They embody everything great about European design: warm tones, simplistic design, earthy undertones, and functional materials." – Selma Zaifoglu, director and architect of Linear Concepts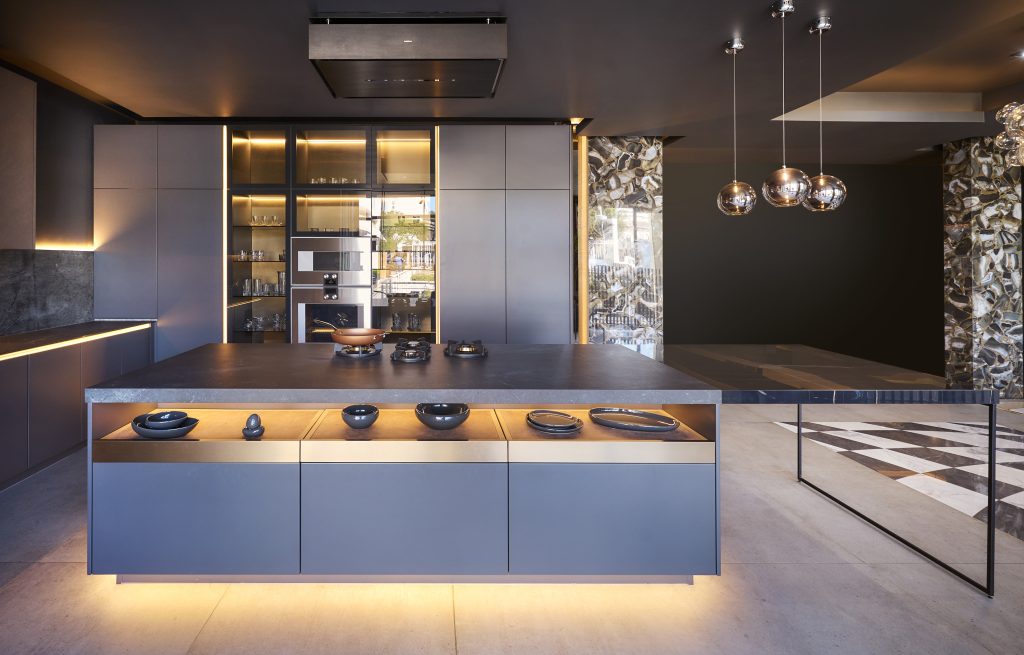 Multifunctional kitchen islands
"The kitchen island is a staple feature in luxury kitchens. It's the place you can find everyone hanging out at a party or just making dinner with the family – it's the room's focal point. And using the kitchen island as not only added counter space but also a functional workspace is vital to bringing your luxury kitchen to that next level.
"To make your kitchen island more functional, add a sink or stovetop to it. You can cook on one side and chat with your friends sitting on the stools on the other side. People also use their kitchen islands to place small wine fridges or pot and pan storage that they may otherwise never have room for." – Selma Zaifoglu, director and architect of Linear Concepts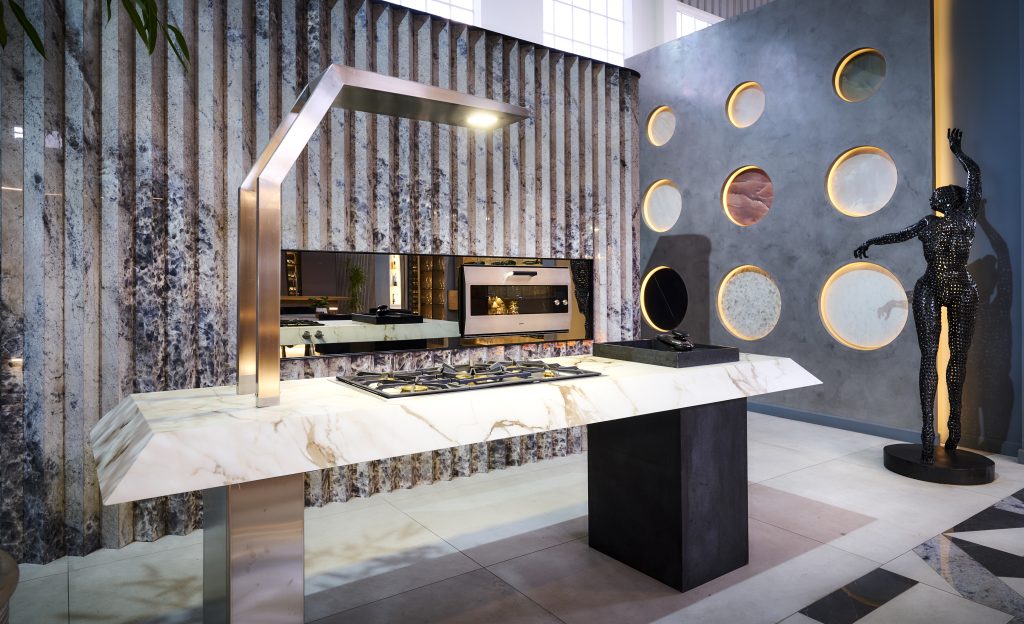 Give people a place to sit
"When creating an inviting space , it's important to create areas that enable the entire family to gather while cooking, eating, working, or simply relaxing and chilling out. Incorporate a breakfast nook, dining table extension or bay window reading nook.

"Moremi Kitchens teamed up with the Flipping Johannesburg team to transform this kitchen. The island is the focal point, with a raised breakfast nook and stark white quartz for a touch of luxury." – Briton Selamolela, sales director at Moremi Kitchens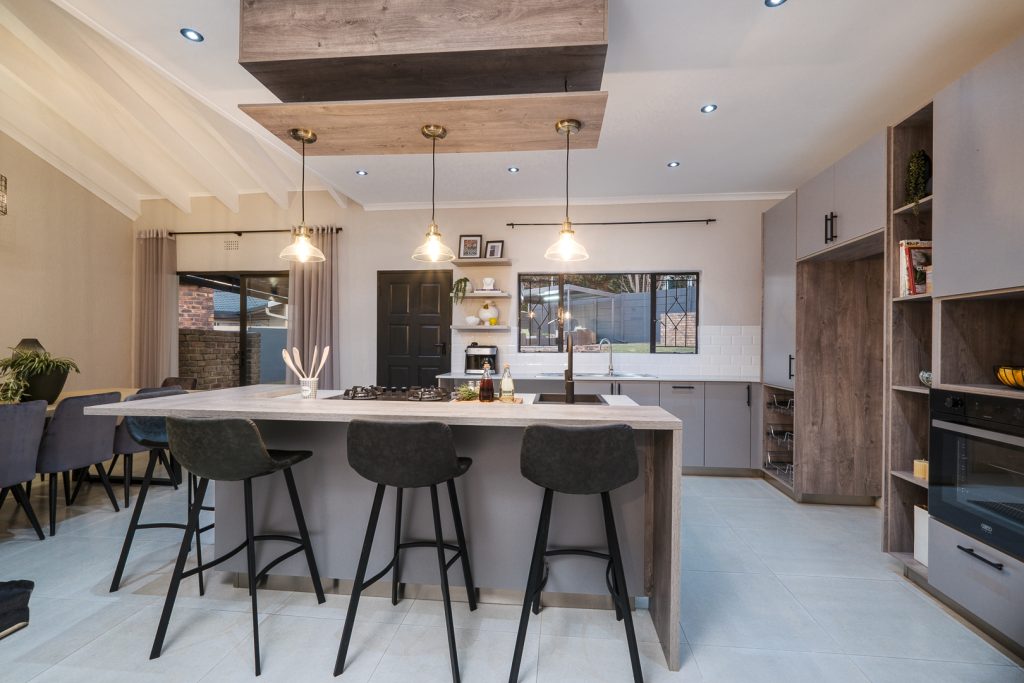 Go for stone
"There are so many stunning stone options out there that can really transform the look of any kitchen. From the more heat-resistant sintered stones like NeoLITH, Infinity and ABK to the quartz Caesarstones and Granites. One is spoilt for choice with the colours and textures available." – Kyle du Preez, Interior Designer at Olala Interiors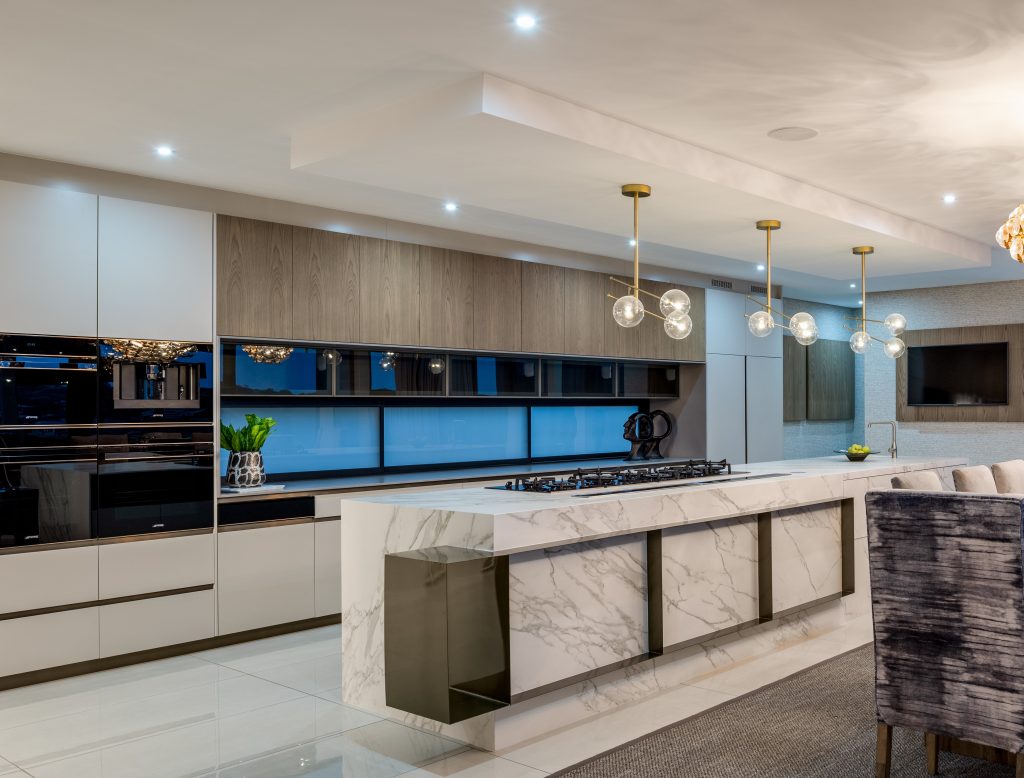 Incorporate wooden cladding
"Beautifully transform your kitchen island with wooden cladding. This creates sumptuous curves among the usual hard surfaces and lines of a kitchen. This old, dark and outdated kitchen was brought to life with a new lighter and brighter look. A bold statement pendant over the island creates a fabulous focal point, while still being functional and lightening the working space." – Kyle du Preez, Interior Designer at Olala Interiors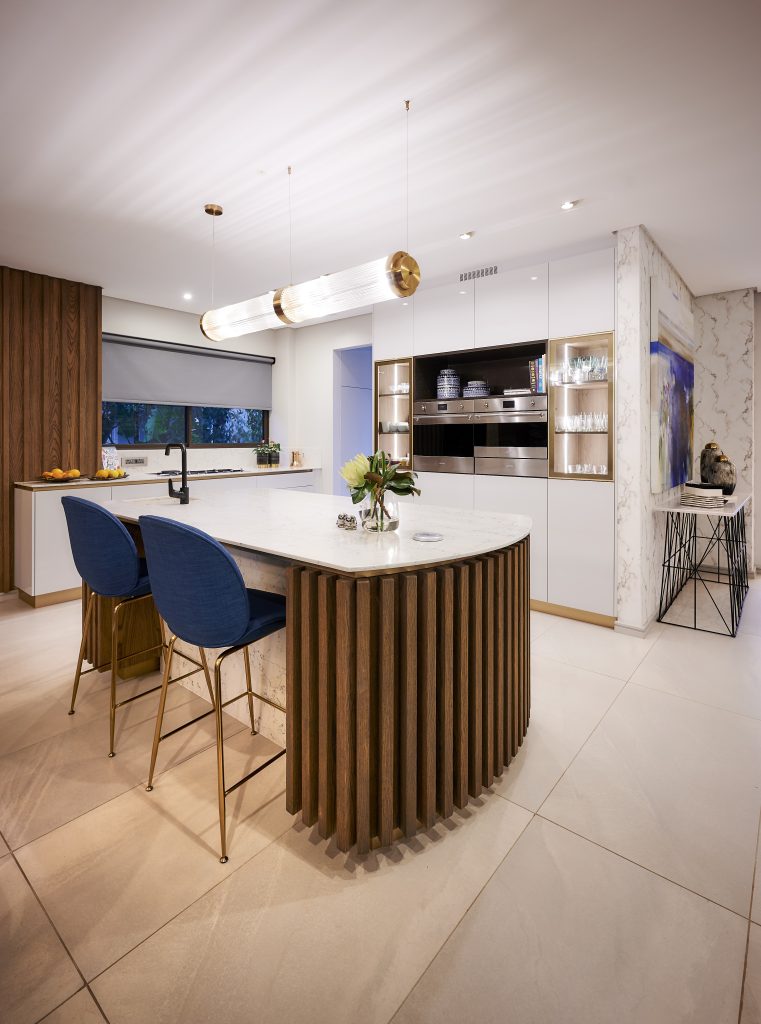 Use one supplier for cupboards
"What really makes a good working kitchen are the kitchen accessories and household appliances that are in your kitchen. Quality household appliances are built to make your time in the kitchen easier, more convenient and more accessible. We advise that you acquire all your kitchen appliances and custom-made cupboards from under the same roof and from the same supplier in order to save time and money. Accessorise your kitchen with quality kitchen utensils to blend in with appliances." – Shahin Carrim, director of MHC World