A statement tile can transform a room from drab to fab. Here's how to select striking tiles for the bathroom.
Trending sizes
"For a modern aesthetic that is clean and simple, and which is trending, choose a slim rectangular in a soldier course layout, much like our Iva tile or Bau. You could choose a light shade like Luna or go for a moodier aesthetic like Wolkblue, Emerald or Lowveld Coal. Don't forget to add some glam with our Adorn accessories." – Ramielle De Jager, marketing director of Wolkberg Casting Studios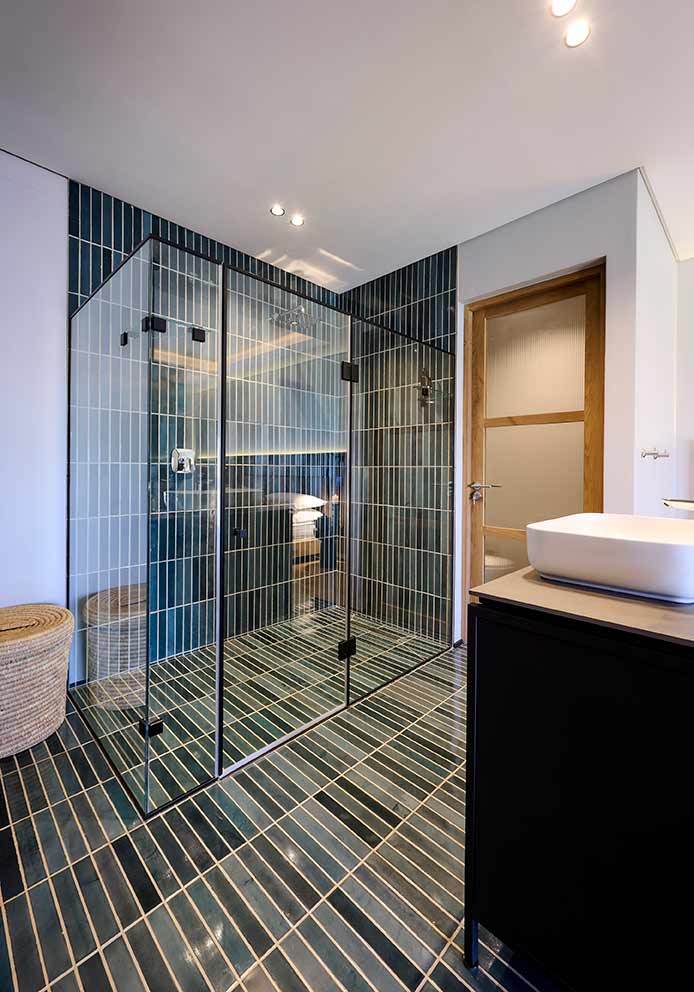 Overall theme

"When choosing tiles, start with the look that you want to achieve. Finding the perfect expression of your personal style will deliver a space that you love. For a nature-inspired bathroom, look to the natural patterns of stone and wood-look tiles, while glamorous elegance is ensured with marble-look tiles.
"Mix and match different-look tiles to create a design that reflects your individuality, like marble-look with metro tiles, or combine wood and marble or cement-look patterns. Play with layout, such as installing a timeless metro tile in a vertical or herringbone pattern to deliver a modern interpretation of this classic tile. As tiles are very durable and are a long-lasting finish in your home, be sure to choose what you love." – Liza Watermeyer, visual display manager at Tile Africa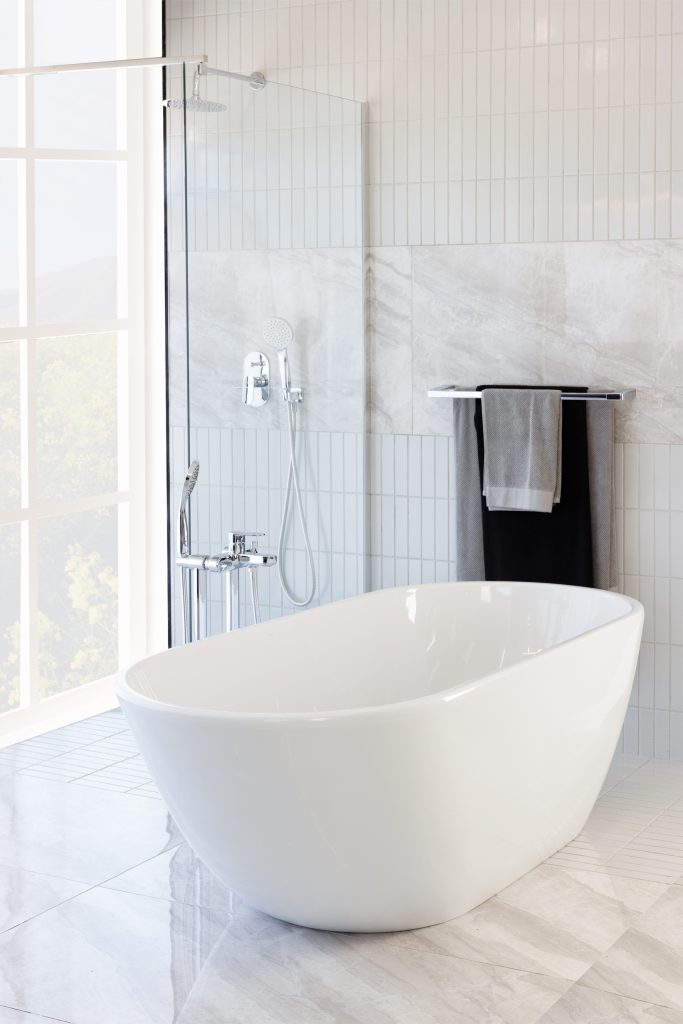 Large-format tiles
"For smaller bathrooms, don't shy away from using the larger-size tiles as they can make the space look bigger. With fewer grout lines, you can embrace a seamless look, especially if you take the tile up the wall, blurring the lines between wall and floor thus creating the impression of a larger space. Add trend-forward small patterned tiles or mosaics to create interest in your bathroom." – Liza Watermeyer, visual display manager at Tile Africa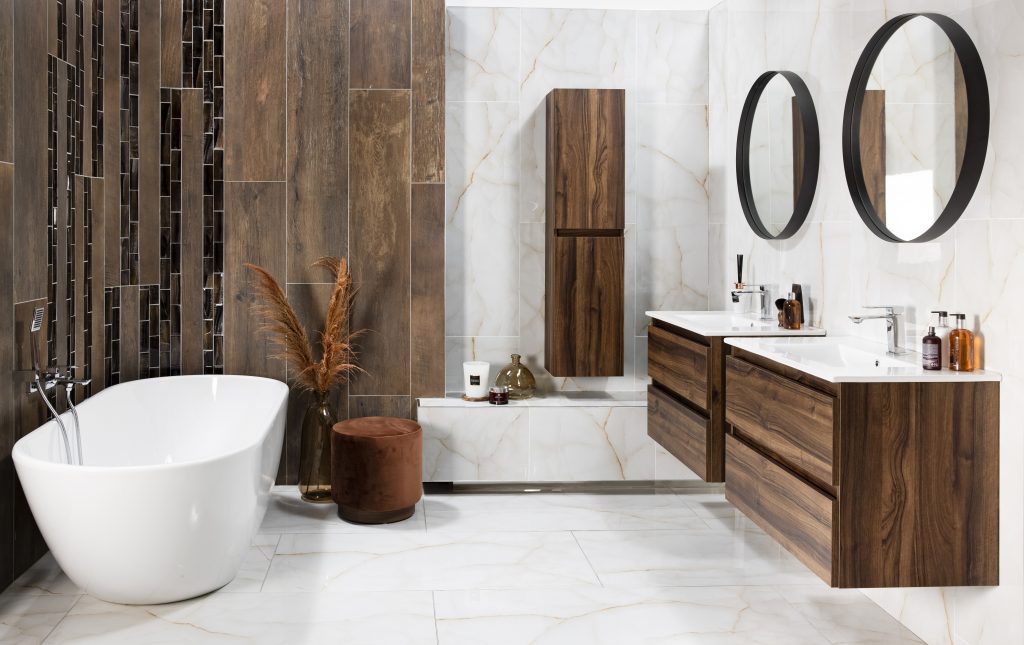 Consider colour

Colour is an important consideration when choosing tiles for a bathroom as colour can create or diminish the space in an area. White and light colours create the illusion of space, which is a great help in small, narrow bathrooms. Dark colours work better in bigger bathrooms and can help create a more intimate atmosphere." – Amadea Oberholzer, interior designer at Lifestyle Ceramics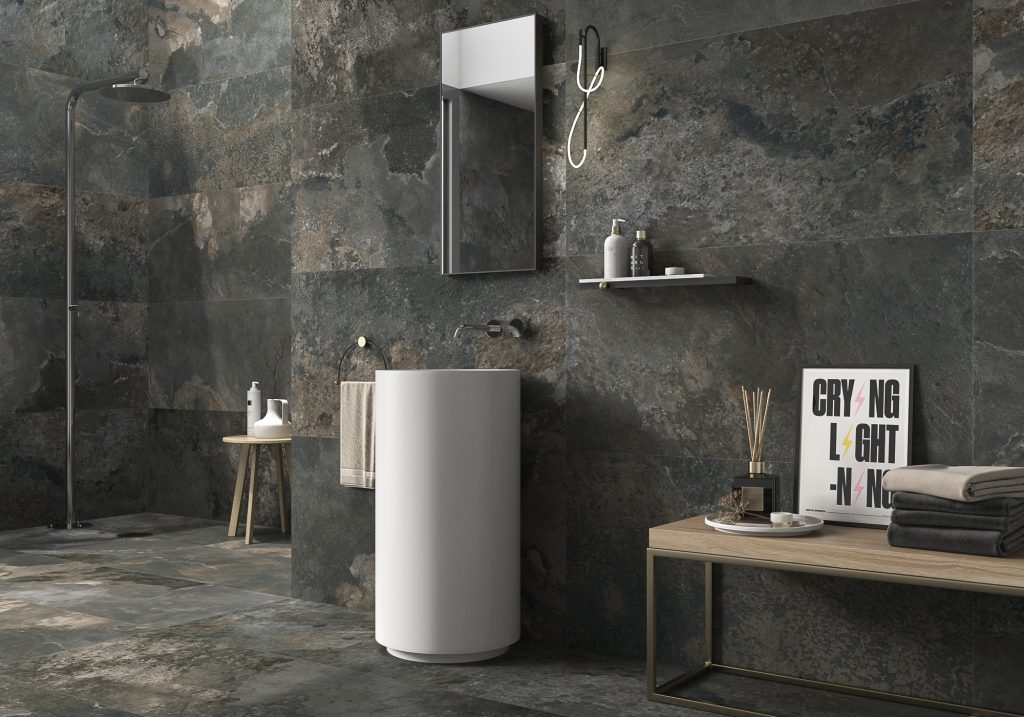 Texture is key
Texture has become a major trend when it comes to tiles, including bathroom tiles. Tiles are no longer just smooth and glossy – there are many different textures available, which helps give your bathroom character and atmosphere. Depending on your style, you can choose finishes that are opulent and luxurious or natural and earthy." – Amadea Oberholzer, interior designer at Lifestyle Ceramics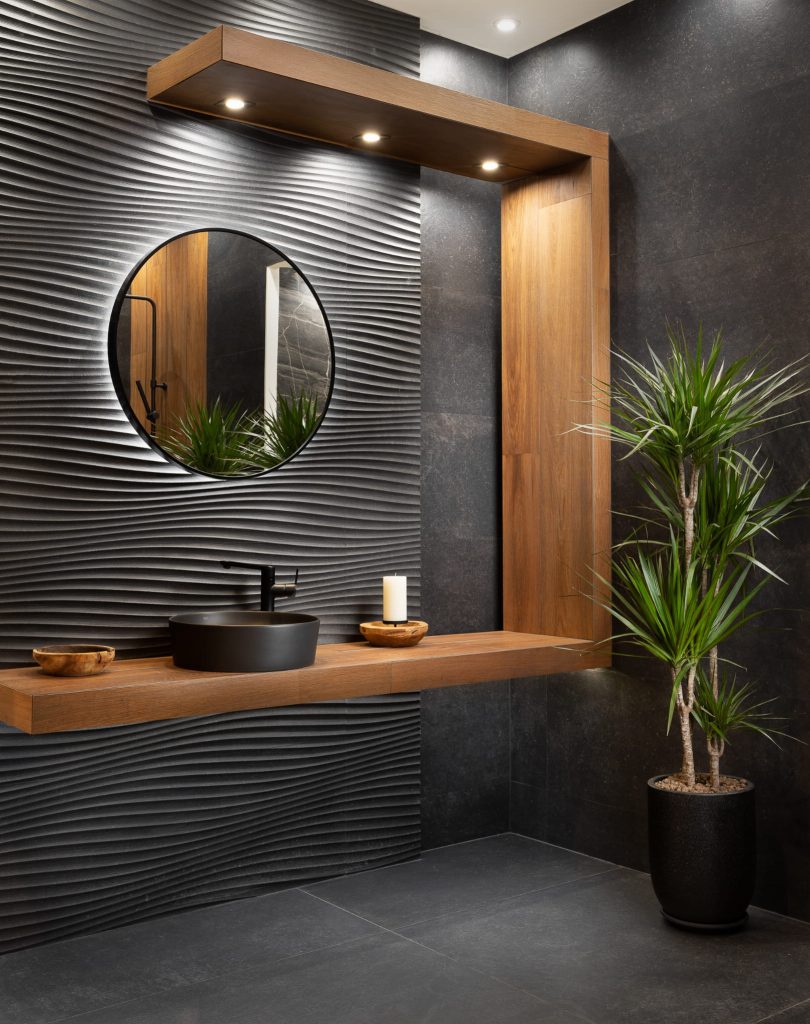 Choose your stone
"Choosing natural stone tiles for your bathroom will not only elevate your design, but also add value and timeless style to your home. Your first decision is the type of natural stone tile. At Artmar you can choose from a large range of marble, granite, travertine and even slate tiles for your bathroom floors and/or walls.
"Each one gives a unique style and design, so consider this with your colour palette, design style and bathroom accessories that you wish to use." – Ulanova Van Der Merwe, marketing director at Artmar Natural Stone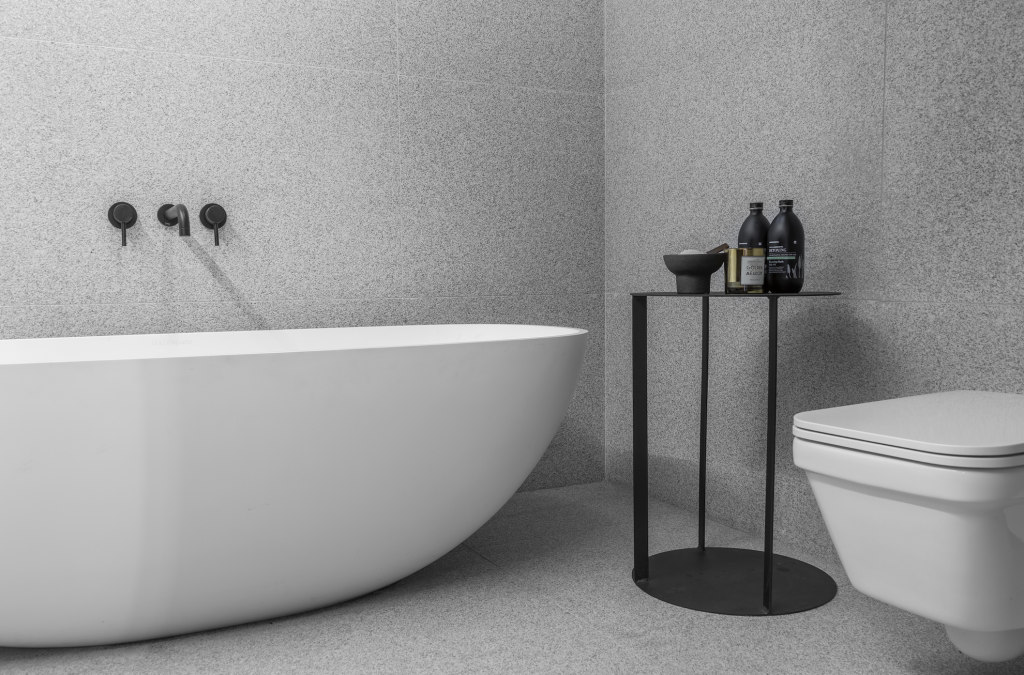 Go for a variety of sizes
"A great way to create some variation in textures is by cutting your tiles to different sizes to create beautiful differentiated surfaces in the matching colour tile. Many of our clients also combine the use of full slabs instead of tiles on either the wall or floor surface, which really shows the seamless flow of the stone, without any grouting line breaks.
"For a quirkier design style, some of our customers have opted for two contrasting colours of stone cut into smaller pieces to create a checkerboard look for a specific area of their bathroom. With a large range of natural stone tiles to choose from, and various sizes available and in stock, the only limit is your imagination!" – Ulanova Van Der Merwe, marketing director at Artmar Natural Stone