The bathroom has become more than just a shower, basin and toilet. Bye bye wet room – hello feel-good oasis.
Bathrooms and toilets used to be in a completely separate world – purely functional and disconnected from the rest of the living area. Now, we are beginning to discover how the bathroom is an important component of our home aesthetic. The colour theme and design materials used in our home should also be reflected in our bathroom. We should think of the bathroom as an extension of our interior world by applying similar colour, materials and even furniture. There are no conceptual boundaries anymore – the design transition connects all the rooms in a home," explains Gudy Herder, trend expert at Eclectic Trends.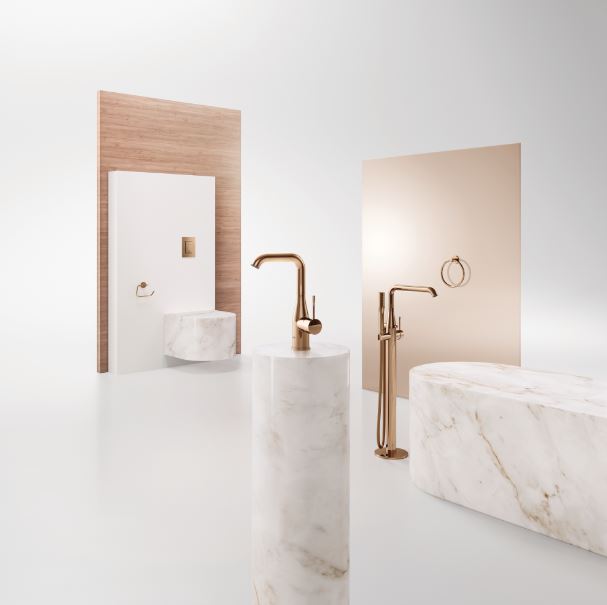 How can I make my colour vision a reality?
1. Ask yourself: The focus now goes back to the person and where they are in their life. Ask yourself: "how can my bathroom counterbalance a hectic life and convey an uncluttered and calming mood? Or do I need vibrant surroundings that stimulate and energize, instead?" Colour and design can have that impact and give you the boost you need.
2. Be bold: Social media has given us many more opportunities to experience colour combinations by end consumers, which can encourage us to try new palettes. The more we see, the more likely it is that we will try bolder combinations we haven't thought of before. In addition, colour very much reflects our current lifestyle within every single corner of our home. And the bathroom is no exception. Colour theory has always told us which color triggers which mood. We just have more access to that information now. So, it's time to find out, experiment and start using colour!
3. Get inspired: Why not create your colour story with a simple mood board? Take some time and think about the mood you would like to reflect in your home. Start with a style you feel comfortable with. Are you attracted to a more minimal, eclectic, rustic style? Once you've defined the style, see what colours speak to you and the effect they have on you. The aesthetics and design of your bathroom should not feel separate from your home: they should be integrated, and with the trend heading towards a personal "me"-space where you can unwind and disconnect. Ceramics, tiles, and fittings are now available in a variety of colours and shapes to help you achieve the look & feel you desire, too.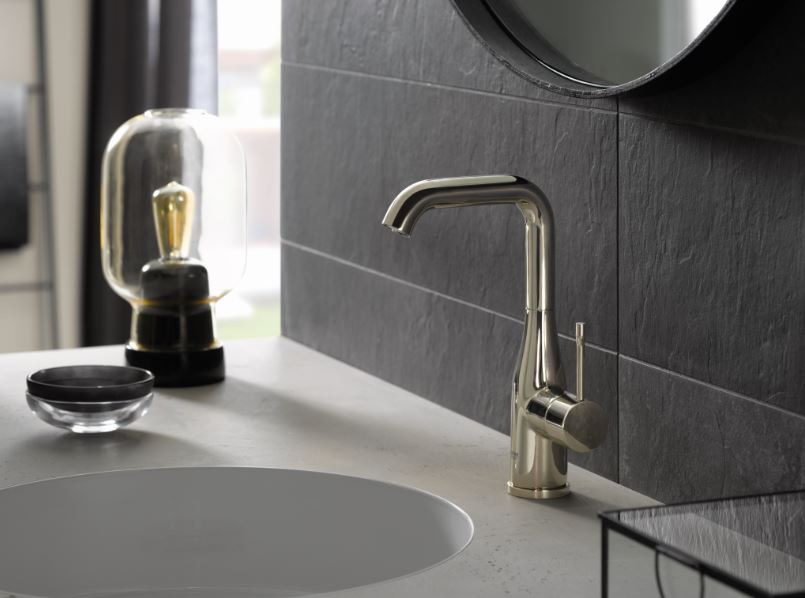 Your bathroom, your colours
With ten different colour and finish options for all touch-points in the bathroom, the GROHE Colours Collection offers a range of combinations designed to suit any taste and any lifestyle. Whatever your signature style, there is a GROHE colour to make your vision become reality. There is true consistency across every element, from faucets to showers, right down to the details of accessories and flush plates, making your scheme totally seamless. Nothing is left to chance and the choice is entirely up to you, giving you total freedom to design a bathroom that effortlessly embodies your true self.
The faucets in GROHE's Essence line and a wide range of accessories are available in up to ten colours and finishes including Warm Sunset.
Visit www.groheonline.co.za