Overhead wall cabinets provide extra storage space in the kitchen, living areas and the study. These cabinets need to function well for enhanced user convenience when storing items and when taking items out. Blum offers a range of lift systems for these cabinets to suit diverse applications throughout the home. The new AVENTOS HK top is compact in design and beautifully functional.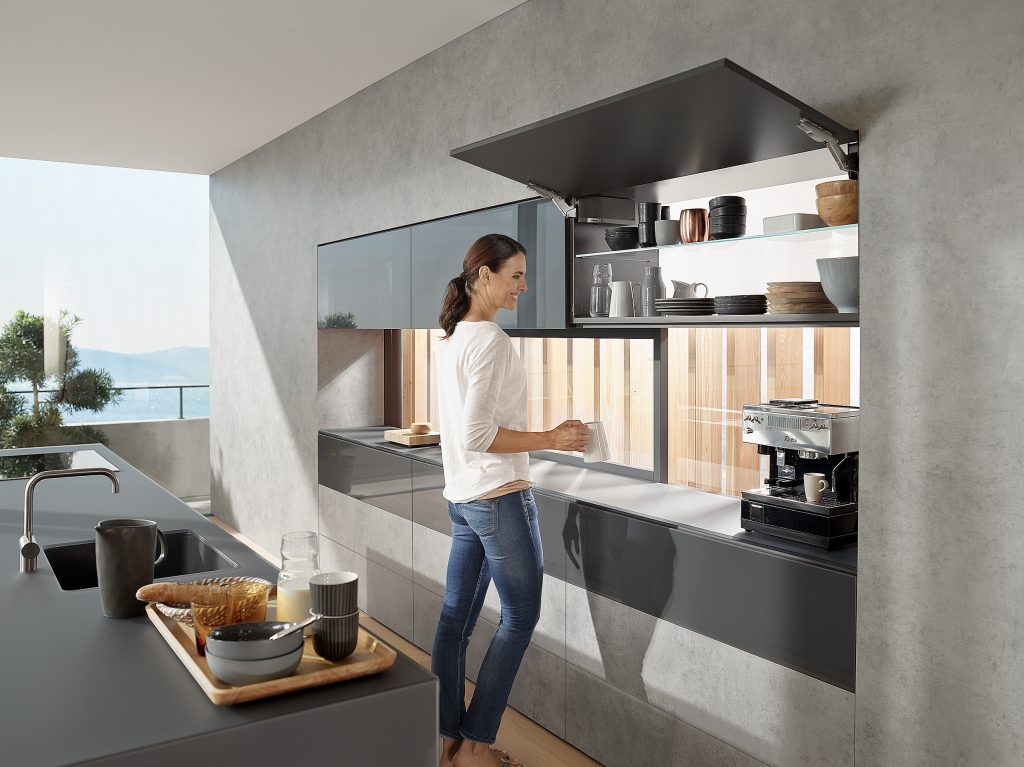 The cabinet front lifts up and out of your way, staying in any position you require. This means you have access to the contents at any time. During meal preparation it can stay open and there is no need to worry about hitting your head on an open cupboard door. Glasses and crockery can be easily packed away straight from the dishwasher into the open cabinet.
The AVENTOS HK top can be used in small cabinet applications in your kitchen, for example above the refrigerator or cooker. It is also suitable for cabinets in the study and larger cabinets in your lounge or bar.
The AVENTOS HK top can be used with fronts of 8mm to 30mm thick so you can choose wooden fronts or aluminium framed glass fronts.
With BLUMOTION closing is soft and effortless.
Handle-less fronts open with ease with the TIP-ON mechanical system.
You can also combine the lift system with the SERVO-DRIVE electrical motion support system.
Visit www.eclipsegroup.co.za & www.blum.com