Get these gorgeous marble and marble-inspired décor pieces and must-haves for that on-trend home that is guaranteed to leave even your most discerning guests in awe.
Marble large salad bowl
Klomp Ceramics has a range of marble products that's designed with beauty and elegance in mind. Serve your salads in style with this large salad bowl.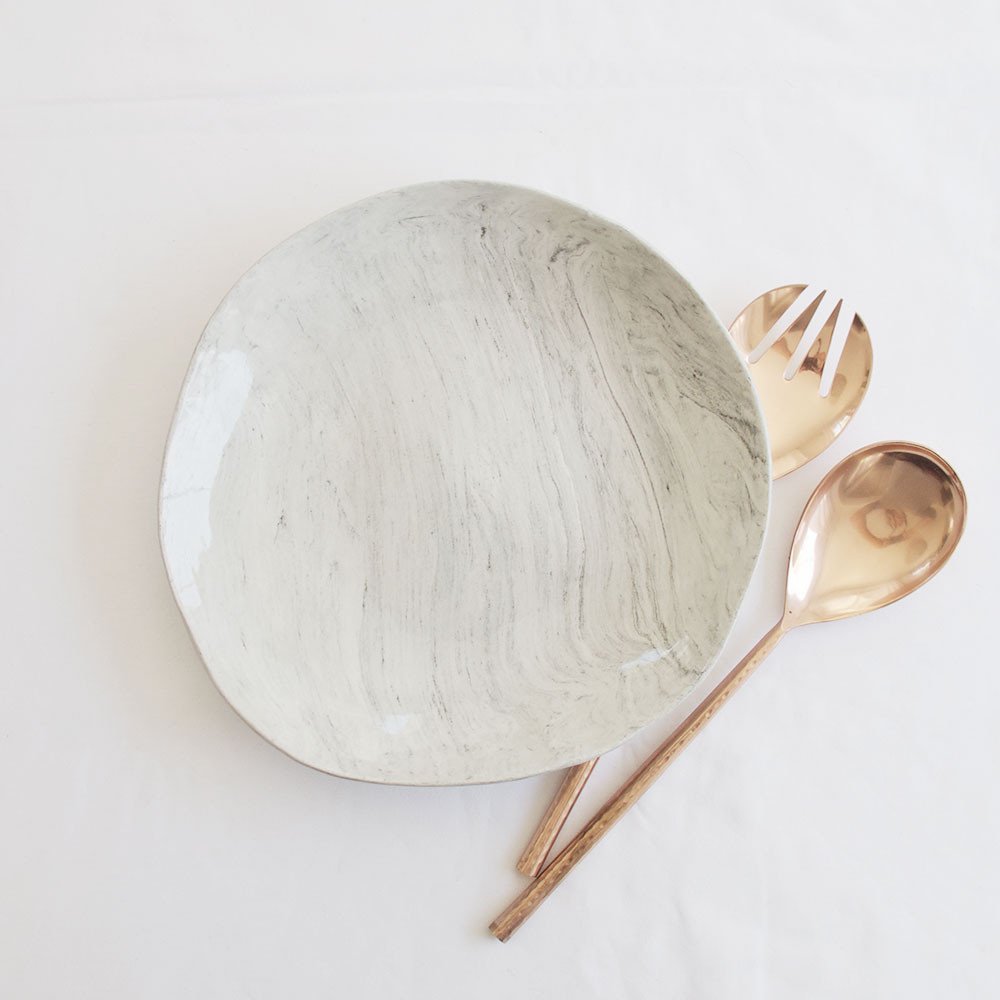 Marble cups and espresso cups
Take your coffee drinking to the next level with these cups and espresso cups from Klomp Ceramics. The entire marble range is uniquely hand-marbled and -made ceramicware – the epitome of beauty and functionality.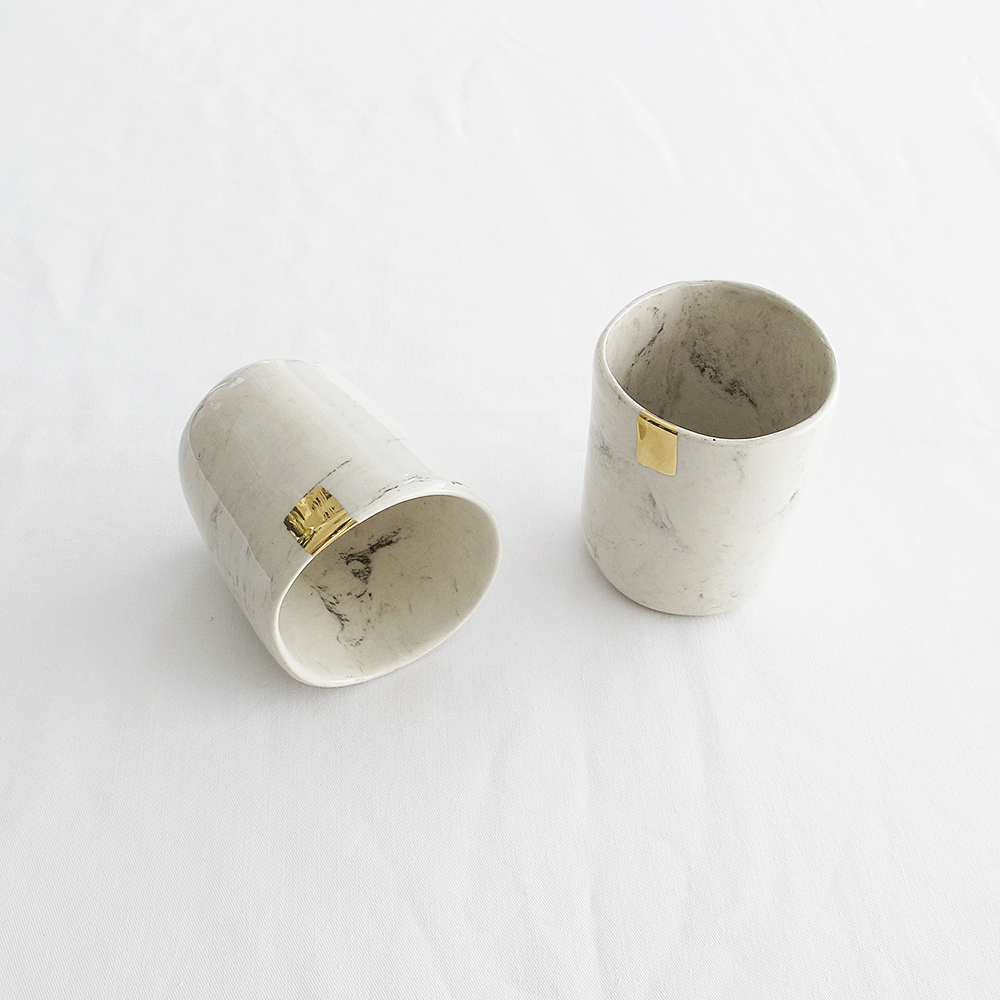 Framed print watercolour blue
If you are looking for the perfect statement frame for your walls, look no further than the stretched framed canvas print with a marbling agate-like effect from @home.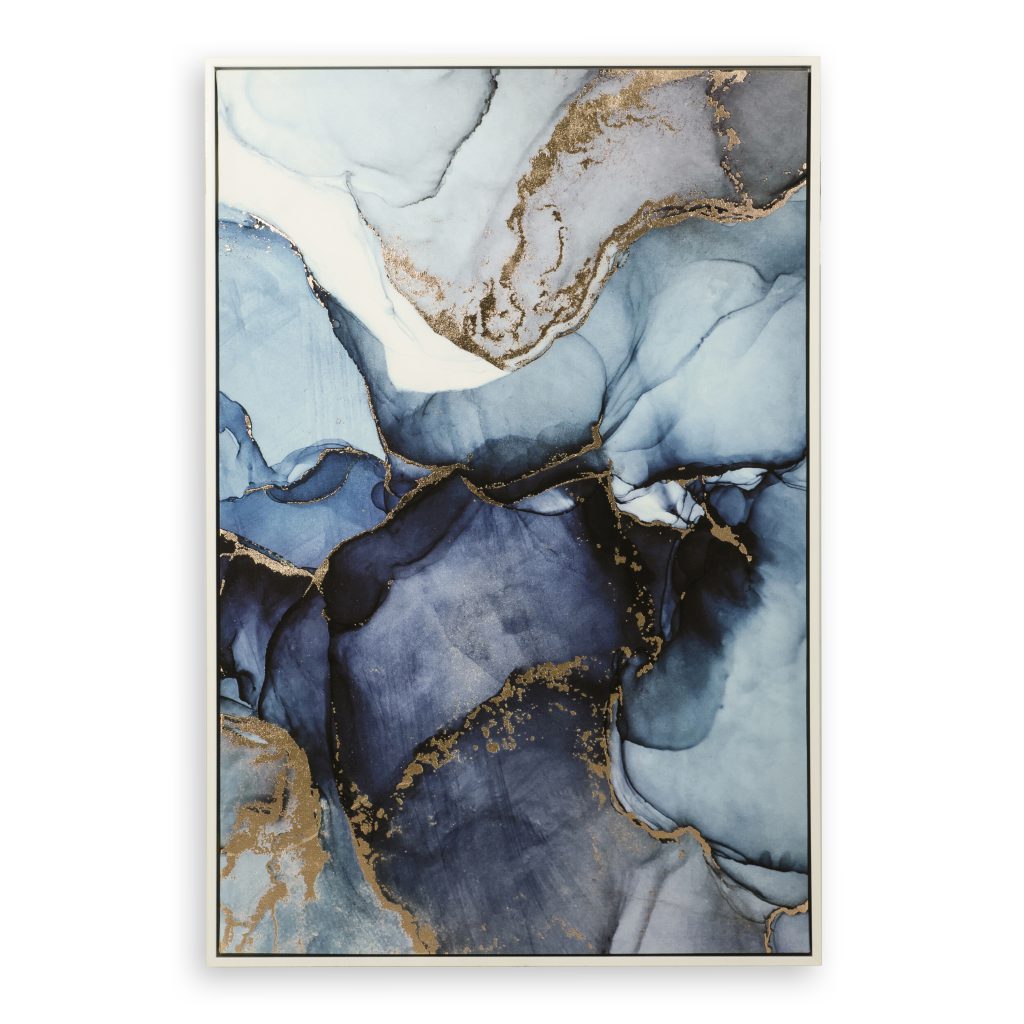 Utility nickel dome with marble base
This desk lamp from @home is sure to add the right amount of class to any space it features in. The lamp has a contemporary design and sits on a real marble base.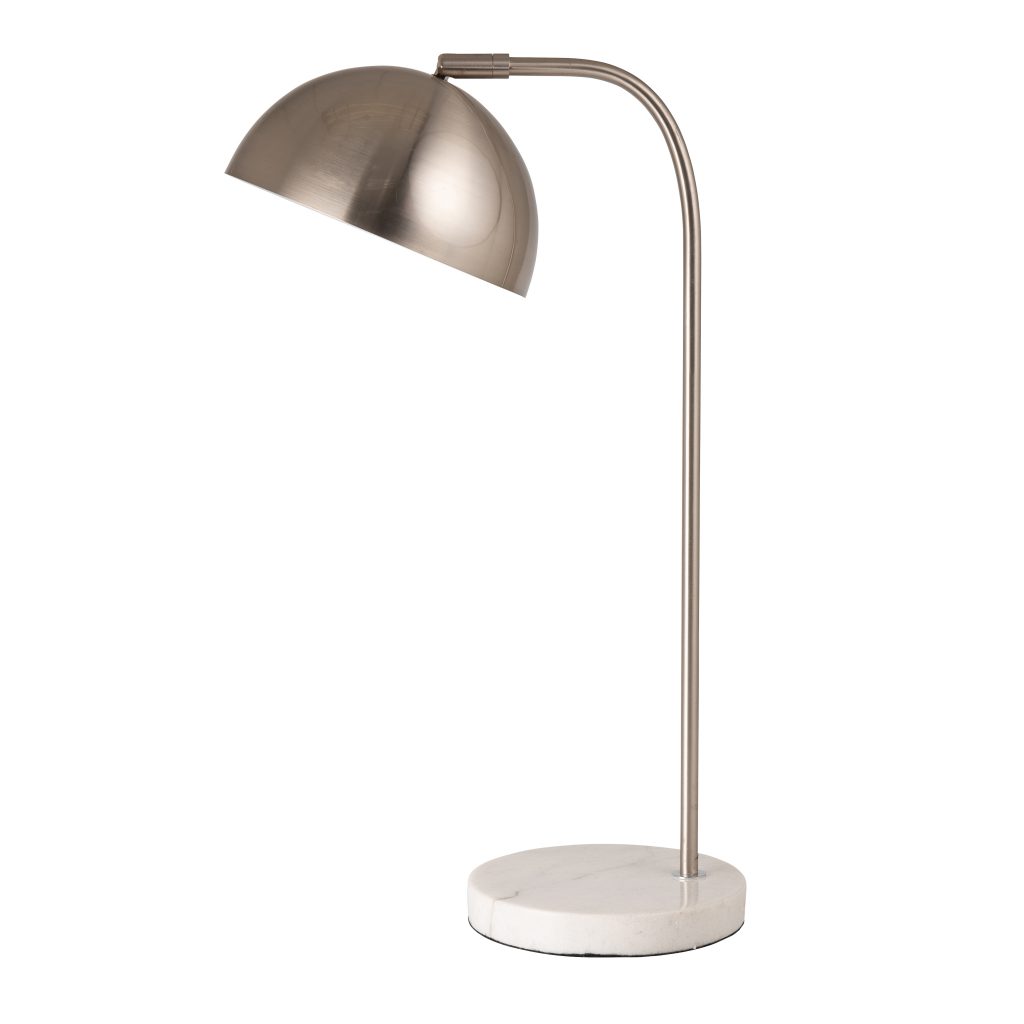 Glass candle jar with agate
The beauty of marble is that it can be appreciated in big and small quantities. If you are looking to add just a touch of marble, consider this scented candle in glass that has been decorated with a piece of real agate on the metal lid. Available from @home.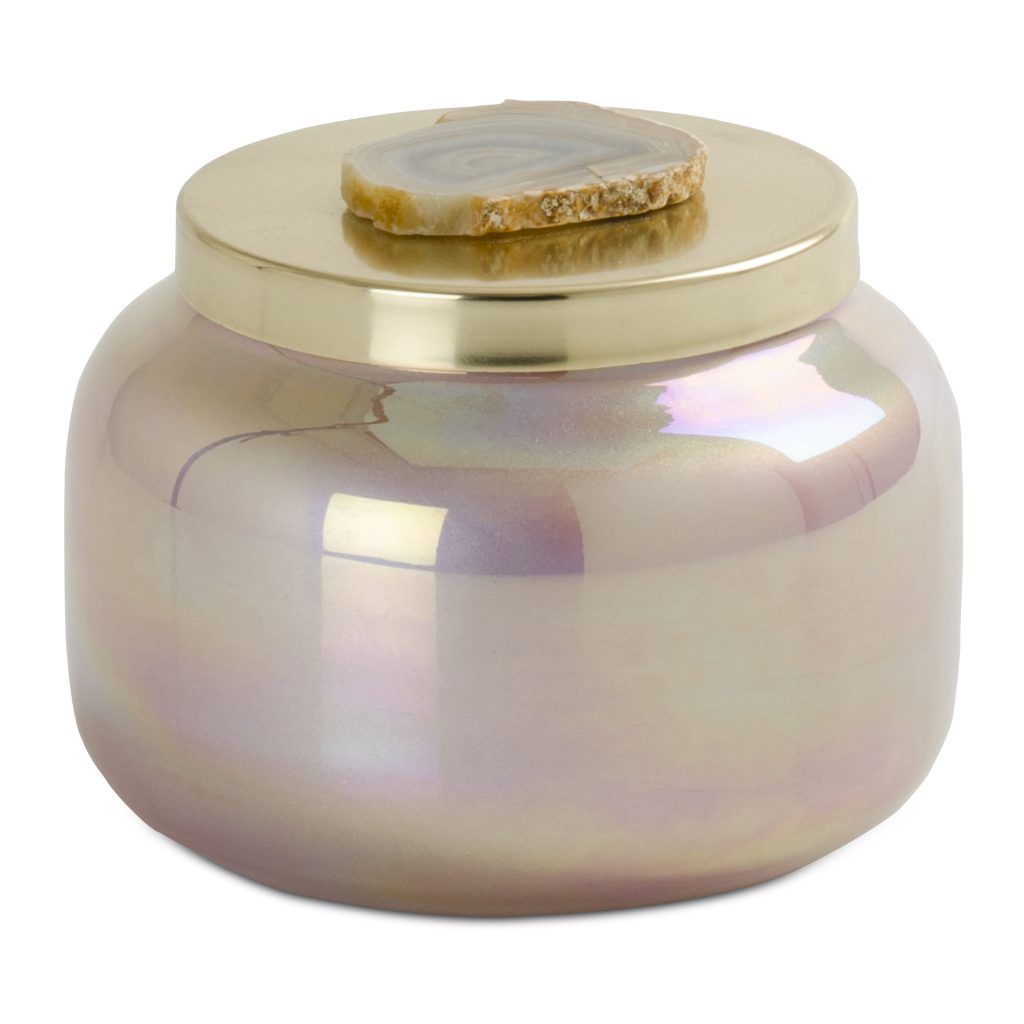 Agate bookends
When style meets functionality – these bookends will take centre stage on your bookshelf for years to come. Made from real agate, the bookends from @home will add an extra depth of texture and visual appeal.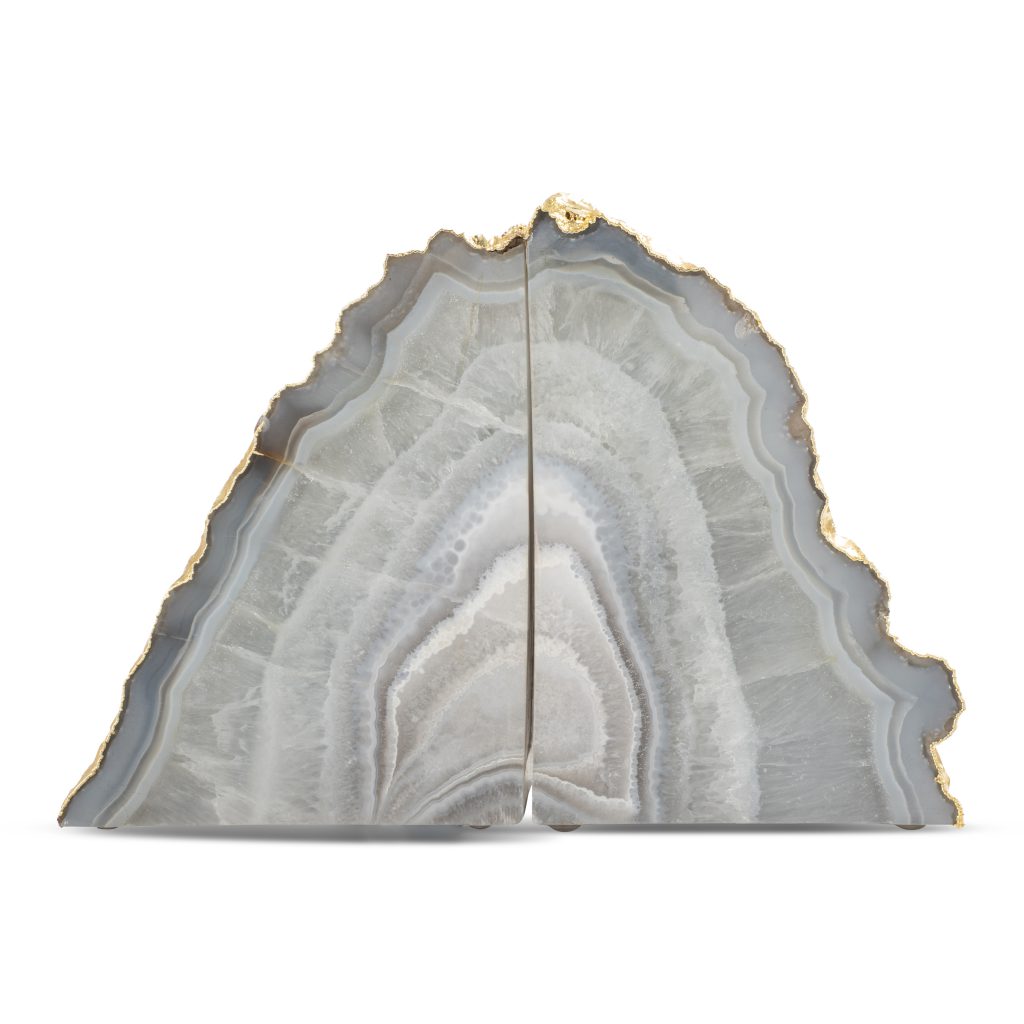 Marble slabs
WOMAG's Brown Armani marble slab is a warm brown colour with varying lighter colours and crystal veins. This polished slab is the perfect finish for a luxurious bathroom vanity or striking wall feature.
Porcelain marble-look tiles
The Bianco Arabescato range from WOMAG comprises classic polished white tiles with grey veining. Suitable for all interior applications, this marble-look tile is perfect for creating a luxe look on a budget.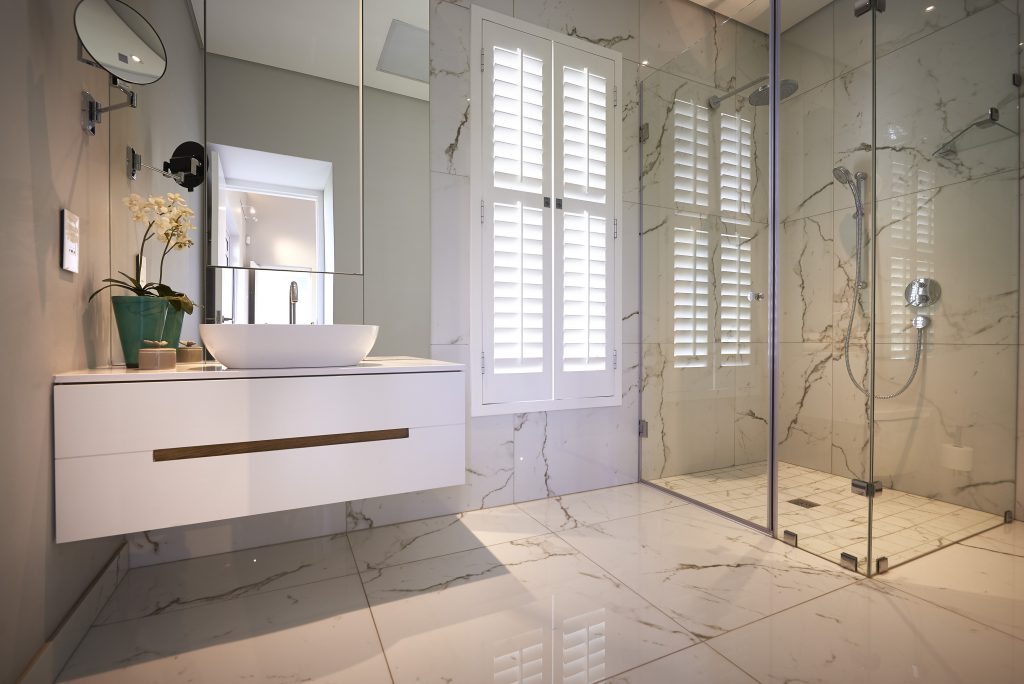 Marble wall mural
This white marble wall mural is a photo of marble texture that has been printed into an amazing wall mural and is available from StickyThings.co.za. The marble trend onto walls really makes a statement and creates a luxurious feel to your space. This XL faux texture wallpaper mural also takes our taller South African ceilings into account as it is 3.5m x 2.8m high.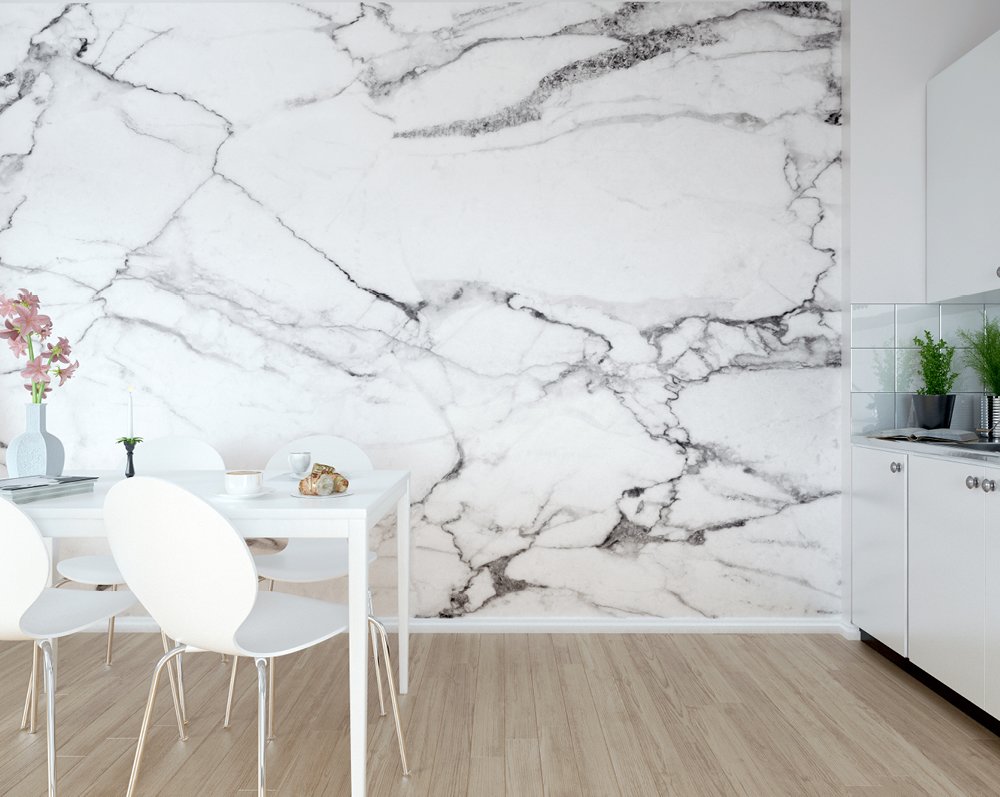 Rose gold marble wallpaper
StickyThings.co.za makes it easy for you to be on-trend with this rose gold metallic inlay marble tiled wallpaper from Graham & Brown. Perfect for the kitchen and bathroom (we can so easily see this in a home office or lounge as well – doesn't rose gold wallpaper go everywhere?) with an inlay of metallic rose gold between the marble tile wallpaper.