Modern Georgian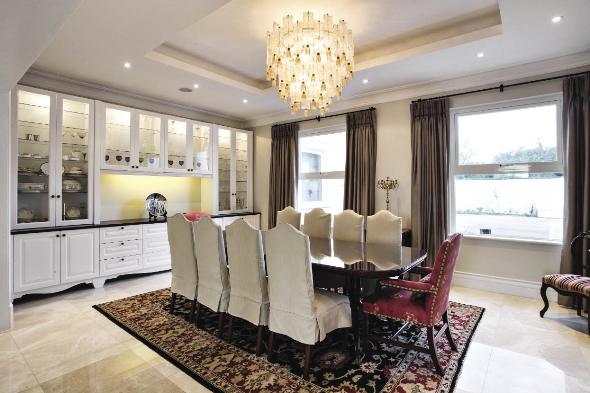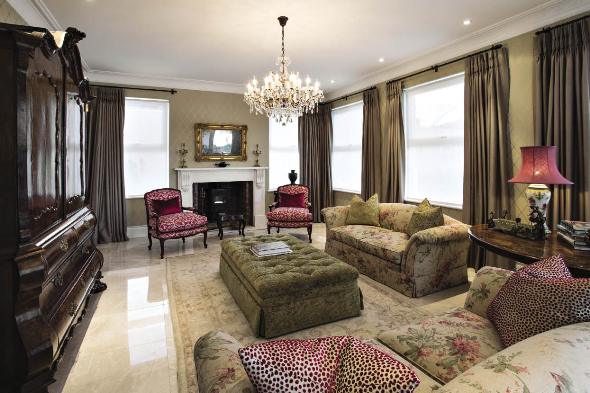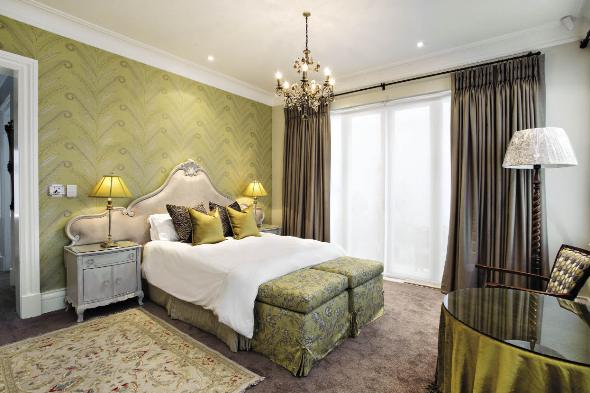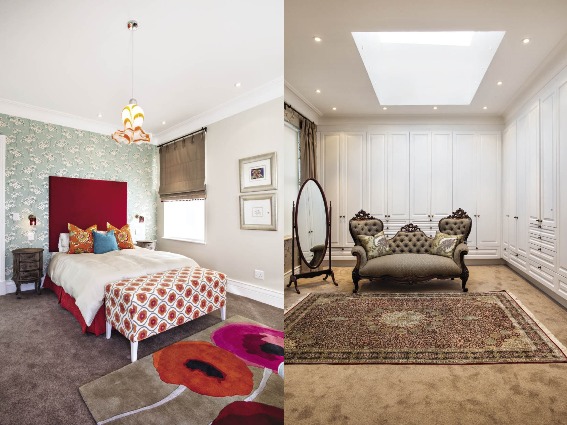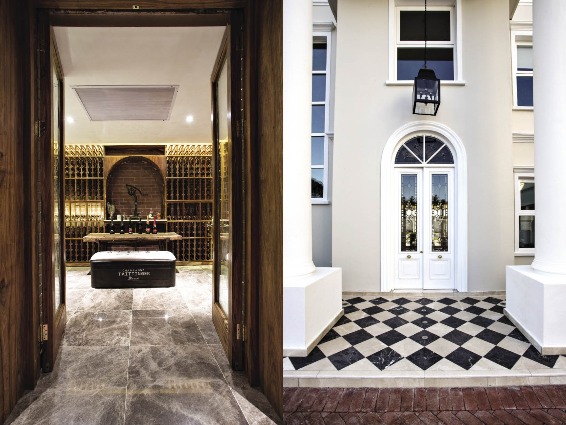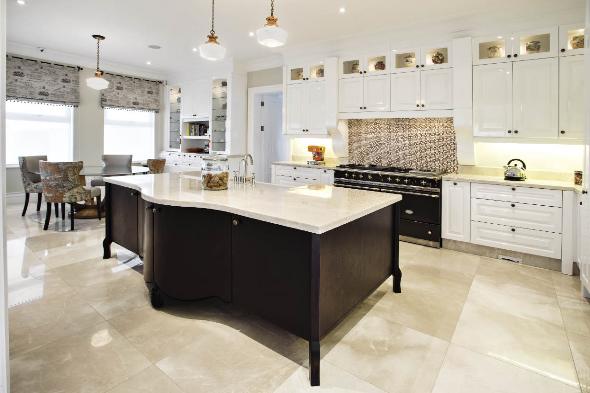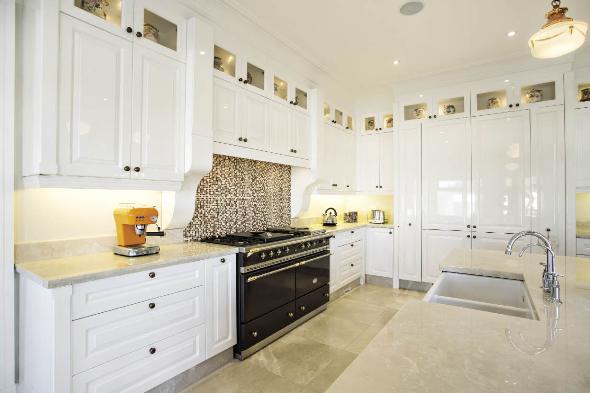 By Rami Moorosi, Project Consultant Monique Rankine, Property Co-ordinator Chantel Spence, Photography Karl Rogers
Situated in the northern suburbs of Johannesburg, this three-storey dwelling has many positive features including its great location that enables magnificent views, well thought out eco-friendly elements and spacious interiors. From the planning stages through to the final touches of decorating, this home was created with its inhabitants' lifestyle requirements in mind.
When the owners began the process of building their ideal habitat, they knew exactly what they wanted – a Georgian-style home but with a modern edge. The Georgian style of the structure is seen in the architecture, which uses symmetry especially with the exterior design.
Enhancing the architectural style of the design is the choice of finishes that have been artistically used to add an element of grandeur. A great example of this is the extensive use of exclusive marble tiles that adorn the floors. For a timeless feel, a pastel cream marble was used on most of the main floors. The same material in a slab form was utilised for the bathroom vanities and kitchen countertops – and excellent idea as this gives a continuous finish and look throughout the interiors.
Attention to detail is seen in other aspects such as the skilfully handcrafted forged wrought iron balustrading with intricate detailing. The traditional finishes including the chandeliers were harmoniously balanced with modern features like contemporary ceilings and bulkheads. Blending old with new has resulted in spaces that are as luxurious as they are inviting.
The interior decorating style continues the overall style of the home, which is Georgian but with a modern touch. Working closely with an interior decorator, most of the house uses soft and neutral tones, while some rooms such as the home theatre, for example, are painted in bold colours. Each room has its own personality and this comes through with the choice of wall coverings, as can be seen in the vibrant paint colour of the vintage-inspired wallpaper for example.
A modern home is not complete without water and energy-saving properties that have been skillfully incorporated into the design, and this home is no exception. Eco-friendly features include solar-powered water and heating, double glazing on the windows and a water reservoir. This not only saves the owners money, but it helps decrease the occupants' carbon footprint.
Entertaining at home has been made easy with, for example, a state of the art home theatre that is fully furnished with comfy seats.
While outdoor entertaining is a breeze with living areas that seamlessly flow onto the patio that overlooks a majestic swimming pool. The owners' passion for collecting wine is catered for as well with a large wine cellar that makes sure the wines mature in optimum conditions.
With exquisite finishes, eco-friendly features and more, everything about this home makes for an idyllic lifestyle.