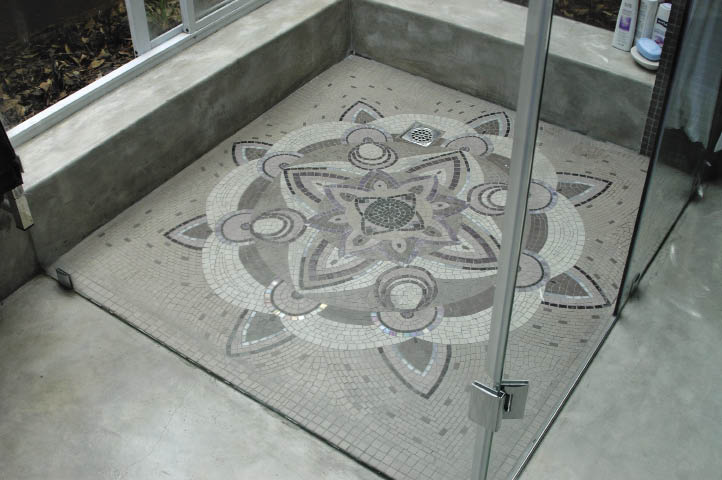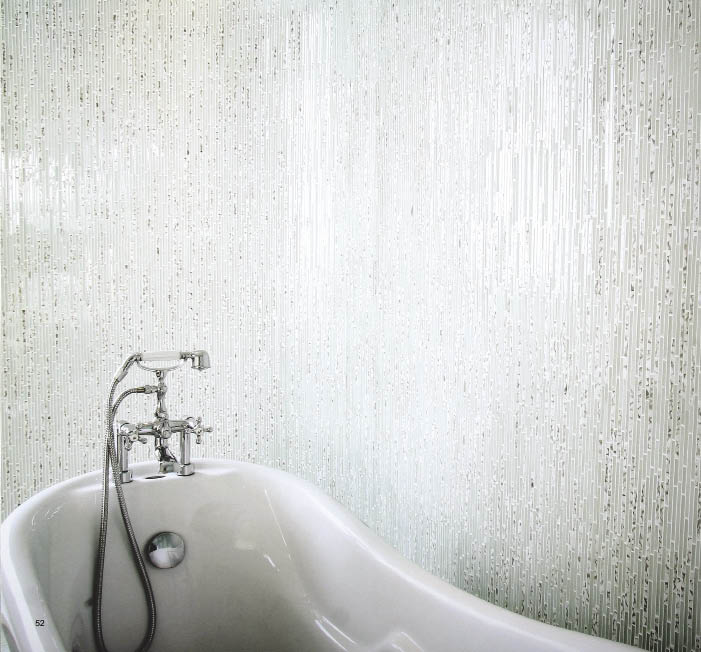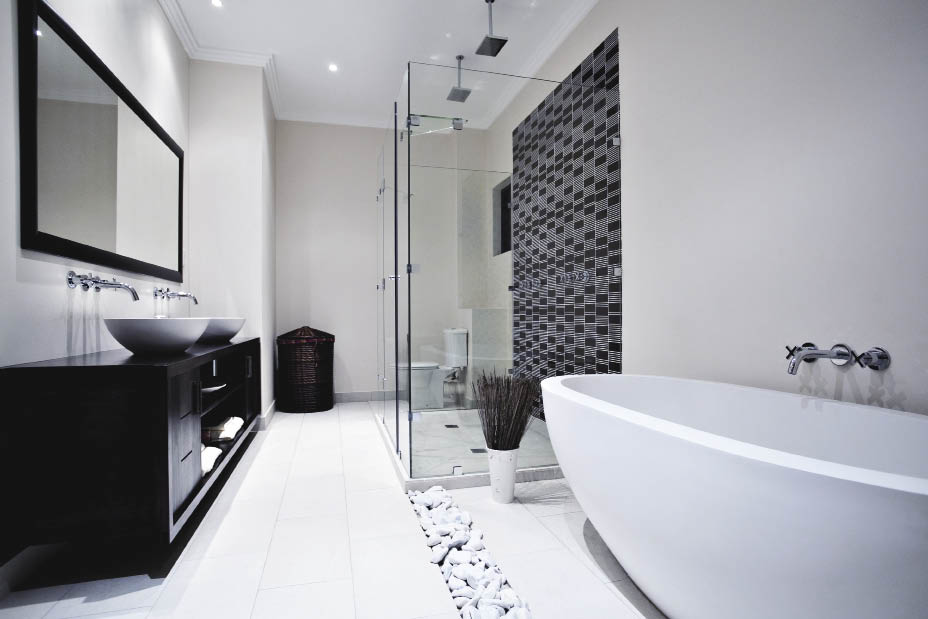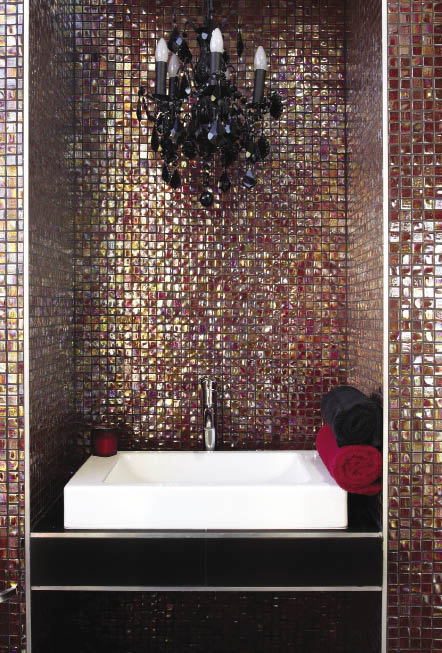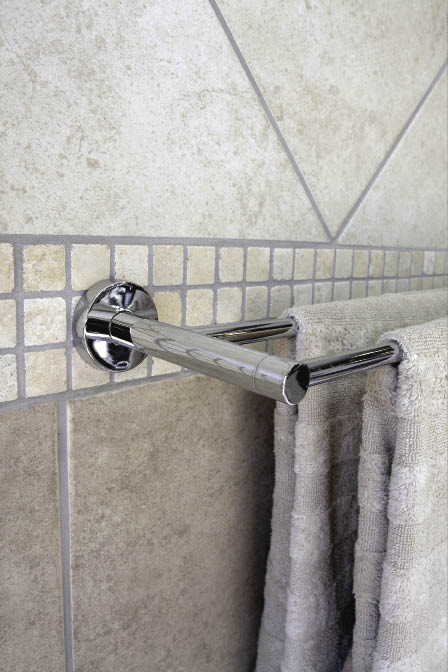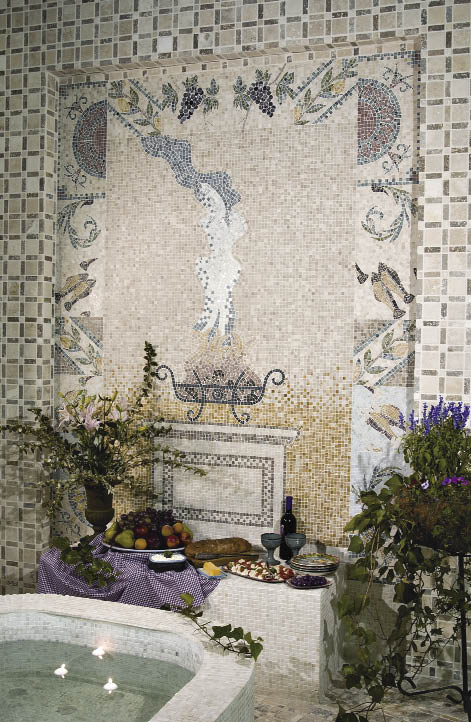 By Mari Sciarappa
In 345 BC, 11-year-old Alexander of Macedon, who would later become known as Alexander the Great, sat with his peers and teacher, the great philosopher Aristotle, discussing history and war.
In front of them was a map of the Aegean region. But the map they used was not quite what we know it as today, but it was rather a collection of different coloured stones or pebbles on a large, flattened boulder.
This was certainly not the beginning of the use of mosaics, but an interesting use for them. 23 Centuries later, bathroom decor has been dramatically enhanced by this uniquely artistic form of decoration.
Mosaics are defined as a picture or decoration made of small, usually coloured pieces of inlaid stone, glass, and so forth. The use of mosaics, particularly in functional applications, is cited to have begun in Ancient Greece, though the more decorative use of these ornamental tiles was more predominant in Ancient Rome.
The modern day application of mosaics in the bathroom has multiple benefits for the home owner. Claudia Cannata from Cannata and Sons says: "Mosaics are no longer the small, square ceramic tiles that you get on sheets from your local tile shop. More and more, we're seeing an introduction of different shapes, from long rectangular to hexangular that create the illusion of space and depth to particularly small bathrooms."
"Mosaics in the bathroom can also uplift the mood and tone of an otherwise dreary and dull bathroom with colour and texture," says Kate van Niekerk of Tile Africa.
"A well-planned and executed layout can form an attractive design statement, and colour use can add a splash of high contrast," she adds while cautioning, "use gold and silver sparingly. Even a small amount will create that glamour effect you are after".
Anthony Douglas Jones from the Douglas Jones Collection points out: "It is common knowledge that a bathroom or kitchen is what appeals to most buyers." Claudia concurs, saying: "Investing in your kitchen and bathrooms always adds incredible value to your home."
What better way to invest than to make it beautiful, attractive and a must-be location in your home? Douglas goes on to stress that style, size and budget are the three major considerations when contemplating whether or not to incorporate mosaics in your bathroom.
Many might wonder about the longevity of mosaics in the bathroom, and cleaning considerations. Kate advises the use of correct adhesives, high quality grout and sealers to guarantee longevity.
When it comes to cleaning them, she says: "Use a mild, pH-neutral detergent and damp sponge or rag to clean them. Acid, alkaline and solvent-based cleaners can damage or discolour the tiles and grout."
Mosaic tiles offer an incredible variety, and add the most magnificent new dimensions to any bathroom – from the introduction of light and the illusion of space, to the holographic, futuristic effect of moving colours, they do indeed create a focal point in the area.