Incorporating natural design elements into your bathroom is great way to create a soothing space. Here's how to bring the outside indoors with bathroom ideas that are inspired by nature.
All about the extras
"If you want maximum relaxation, then dim the lights, get out some candles, lock the door, and banish mobile phones or tablets to another room. A hot bath or a warm shower with bath products or shower gels with essential oils will simply wash your stress away – and don't forget the soft music.
"Plants further reduce stress levels and enhance the mood. A whirl function with a massage effect, optionally available with the bathtubs of the Duravit ranges Happy D.2 Plus and Duravit No.1, help the stress of everyday life simply fade away. Big bathroom windows that offer a forest view are a must architectural design." – Karen Robyn, general manager of Duravit South Africa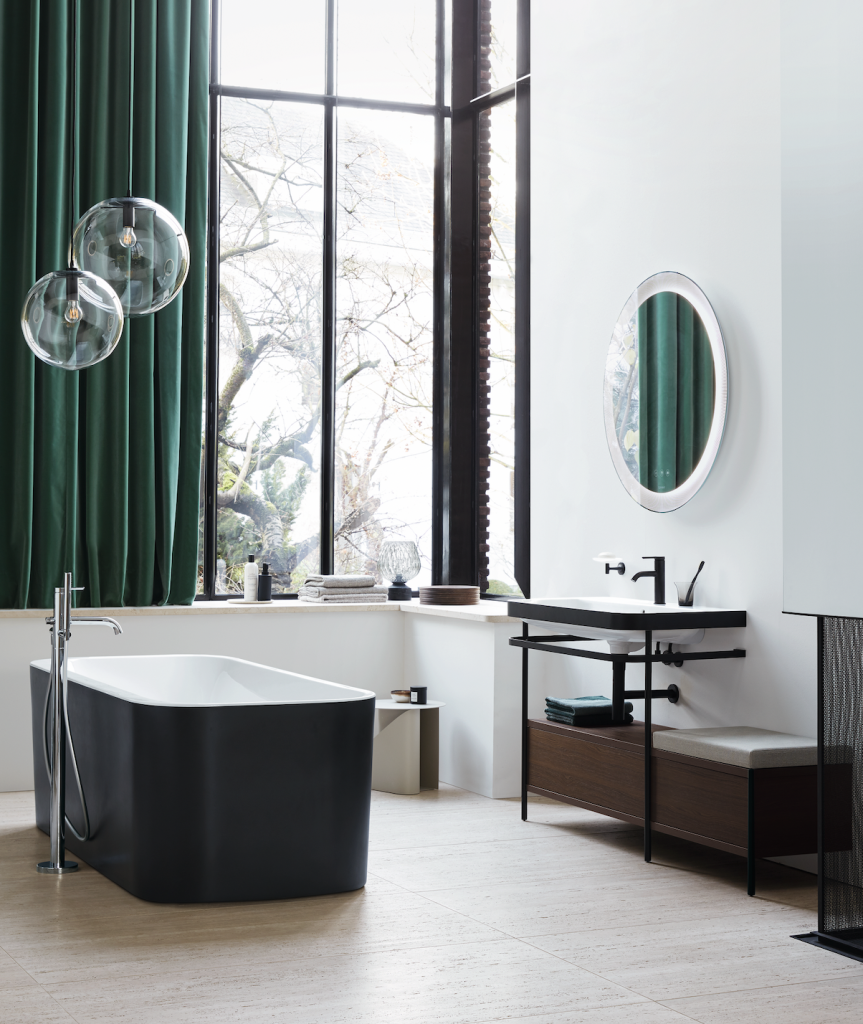 Include natural elements
"We believe that natural materials bring us closer to our innate human essence. We come from the earth and each time we are surrounded by our original environment we feel instantly grounded and reassured.
"Bring warmer textures like wood into a bathroom. In these areas, we commonly have tiles and waterproof hard surfaces for practicality, but a little bit of natural warmth can soften the experience of being in a bathroom and make us feel a sense of comfort. This can be done with waterproof decking on a shower floor or wall or with a polyurethane coating to any timber on a vanity unit which provides water protection.
"Plants have the same softening effect, and do well in wet environments." – Lane Reeves, senior designer and founder of Metaphor Design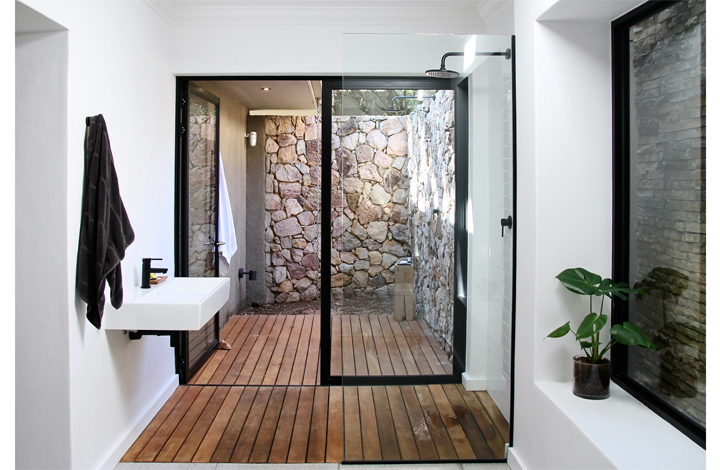 Shower outdoors
"If you can include an outside shower leading off the bathroom, it can be an incredible and easy way to get yourself outdoors and get a little bit of that much-needed vitamin D or some starry night exposure in a convenient and impactful way." – Lane Reeves, senior designer and founder of Metaphor Design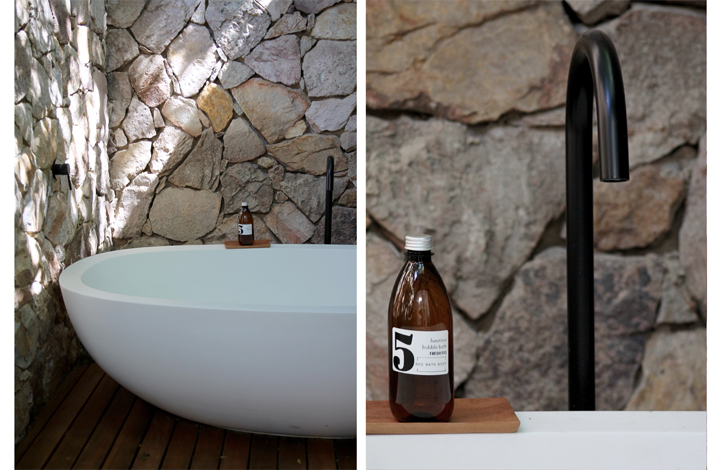 Incorporate plants

"I love adding as many plants as possible to a space, and the bathroom is perfect for that. Choose plants that love damp, warm areas to work well with long shower sessions. There are many benefits to adding plants to your space other than making it look amazing, such as temperature regulation, cleaner air, etc. If you've got the opportunity to add a green wall to your space, go for it." – Amadea Oberholzer, interior designer at Lifestyle Ceramics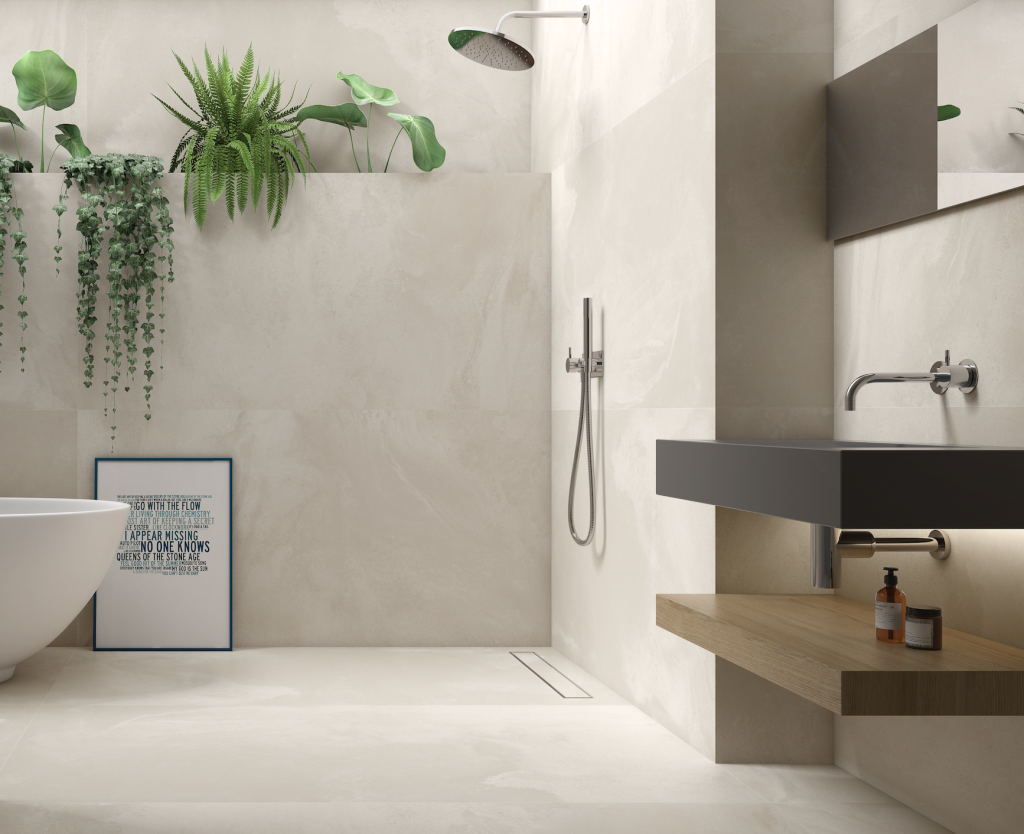 Less is more

"If we're drawing inspiration from nature, then we need to move back to the notion of less is better. Stick to earthy tones of browns and off-whites for the larger surface like floors and walls, adding pops of colour in the detail." – Ramielle De Jager, co-founder and director of Wolkberg Casting Studios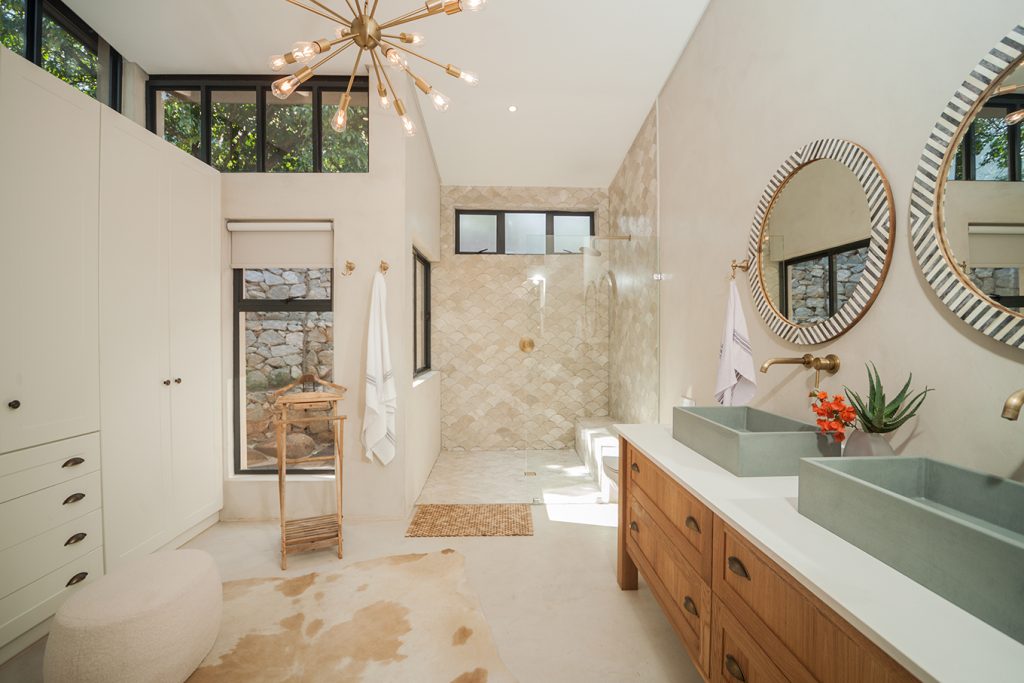 Custom furniture

"Nature can be bold and commanding, and this can be interpreted in a bathroom space by using bold custom-designed vanities made from Limesite Dimensions in a warm neutral like Luna or a cool Dove Grey or Lowveld Coal. Incorporate these looks with other materials like wood or semi-precious metals to elevate the look." – Ramielle De Jager, co-founder and director of Wolkberg Casting Studios