Joburg's hottest decor and design district has grown a lot in the past year – this guide will point you in the right direction.
Doğtaş Exclusive – High-end Turkish design
Founded in 1972, Doğtaş Exclusive has almost 50 years' worth of expertise when it comes to manufacturing and retail in the furniture sector. Today, Doğtaş Exclusive has earned the public's favour as one of the most beloved furniture brands in Turkey, achieving the position of market leader thanks to consistent innovation, appealing design and high standards of customer service and quality. The presence of Doğtaş Exclusive in Kramerville is a stepping stone for the company's international development, and there are plans to support its local expansion with several stores in the next few years. Doğtaş Exclusive aims to become a one-stop location for all interior and lifestyle needs in Kramerville, and this includes interior decorating and home styling services.
Contact:
011 440 8222
info@dogtas.com
www.dogtas.com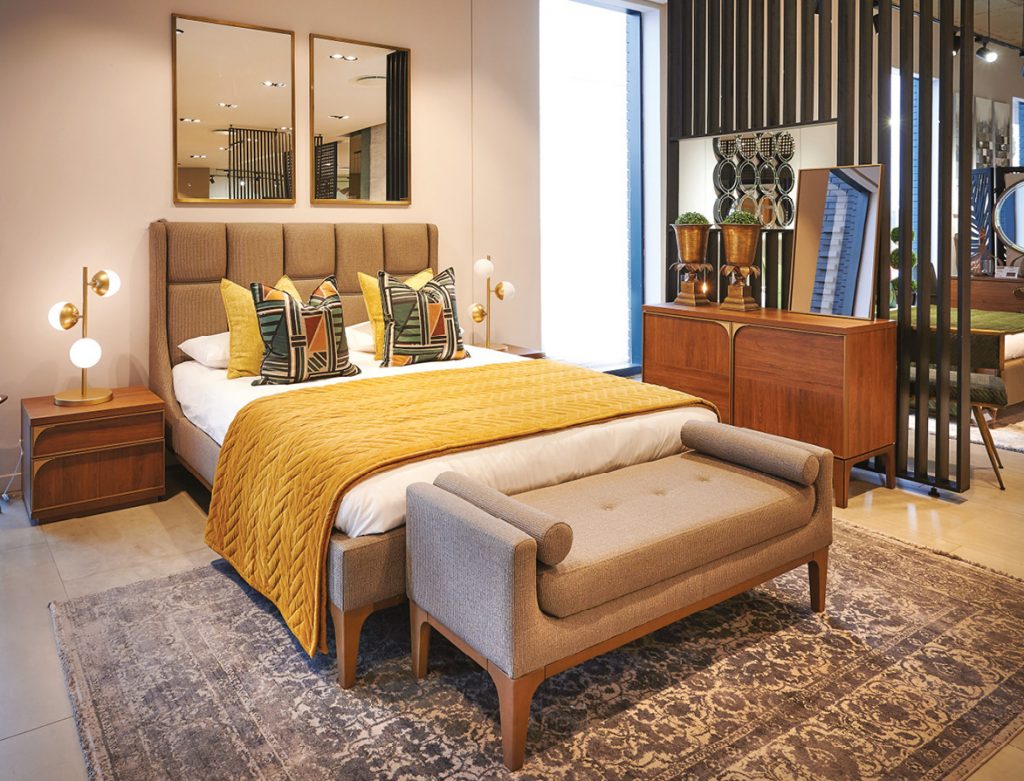 Eurocasa Johannesburg – A family-run legacy
EuroCasa has been in the kitchen, wardrobe and furniture business for over 21 years, representing iconic brands, Febal Casa and Rossana, with pride and confidence. EuroCasa products are of the highest quality and the company's loyal repeat customers are testimony to this. The EuroCasa showroom in Kramerville offers a stylish yet welcoming environment with products and conceptual settings that speak for themselves. This year, EuroCasa proudly launched all-new wardrobe finishes and accessories as well as glass options for both kitchens and wardrobes. These launches created great excitement in both the market and for the designers and architects the company works with.
Contact:
011 684 2221
melanie@eurocasa.co.za
www.eurocasa.co.za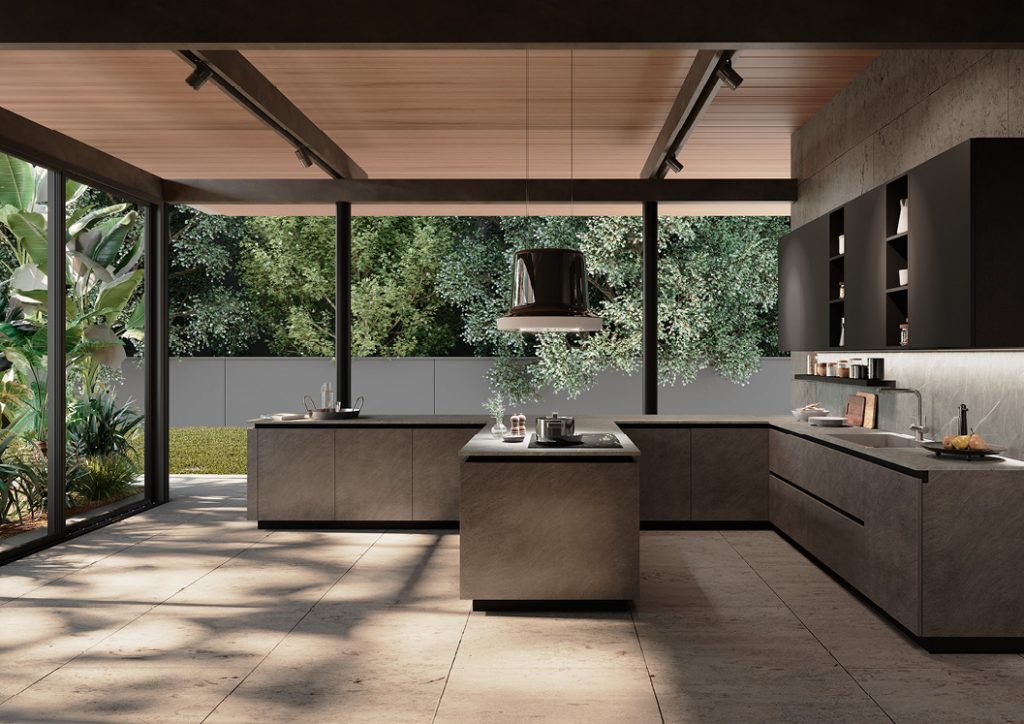 Ferreiras Tile + Bathroom – Excellent exclusivity
Since 1979, Ferreiras Tile + Bathroom has offered unrivalled customer experience through its destination store in North Riding, Johannesburg – the original tile retail corner. Now Ferreiras is excited to bring its years of expertise, exclusive high-quality products and elegant tile and bathroom selections to the Kramerville design hub. Here the company's skilled sales consultants and in-house interior designers are available to assist in making the best selection to suit your needs. Ferreiras's bespoke Kramerville showroom has recently launched, ensuring a range of brand new, original products to choose from. This includes beautiful surfaces fit for wonderful coverings in a variety of on-trend sizes, from 75mm x 400mm décor tiles to 1 600mm x 3 200mm large-format porcelain slabs.
Contact:

011 699 3500
info@ferreiras.co.za
www.ferreiras.co.za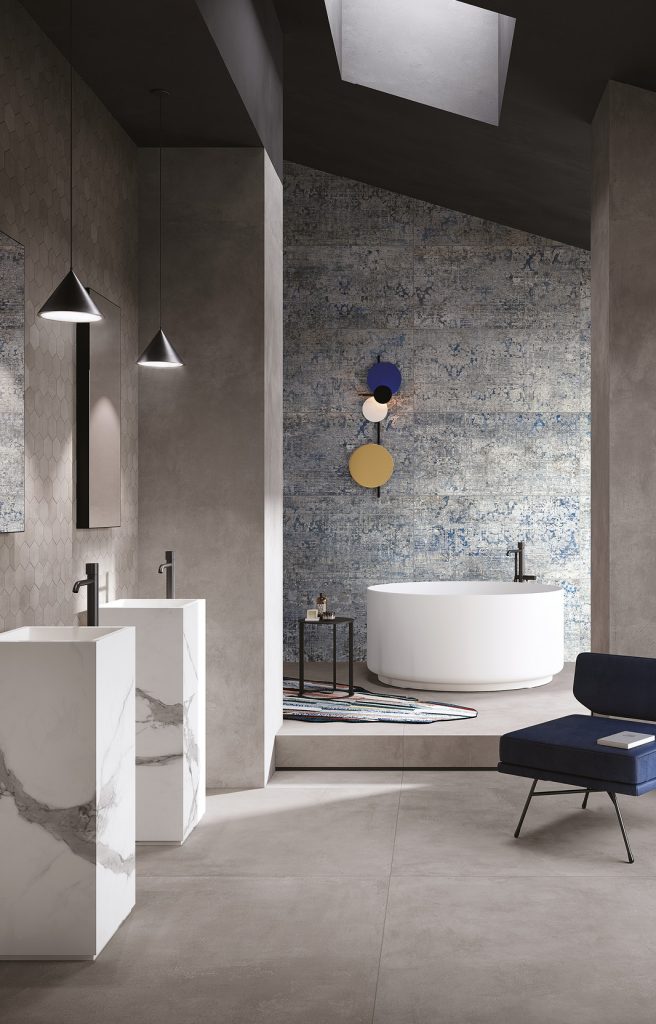 Hästens – Tailor-made sleep solutions
Hästens specialises in bespoke beds and linen. The company's beds are designed and custom-made for each individual client which allows the bed to conform and adapt to best suit the person sleeping on it. In addition to this, Hästens uses only the finest natural materials for each handcrafted bed to create the ultimate sleep environment for quality sleep and rejuvenation. The Kramerville showroom tells the brand's story from the moment you walk in and allows for an unparalleled, fully immersive sleep experience. This includes a tailored consultation for each person from one of the showroom's highly experienced sleep consultants. This year, Hästens proudly launched the most exclusive bed in the world, the Grand Vividus, in conjunction with celebrated designer and architect, Ferris Rafauli.
Contact:
011 262 4431/2
jhb@hastens.co.za
www.hastens.co.za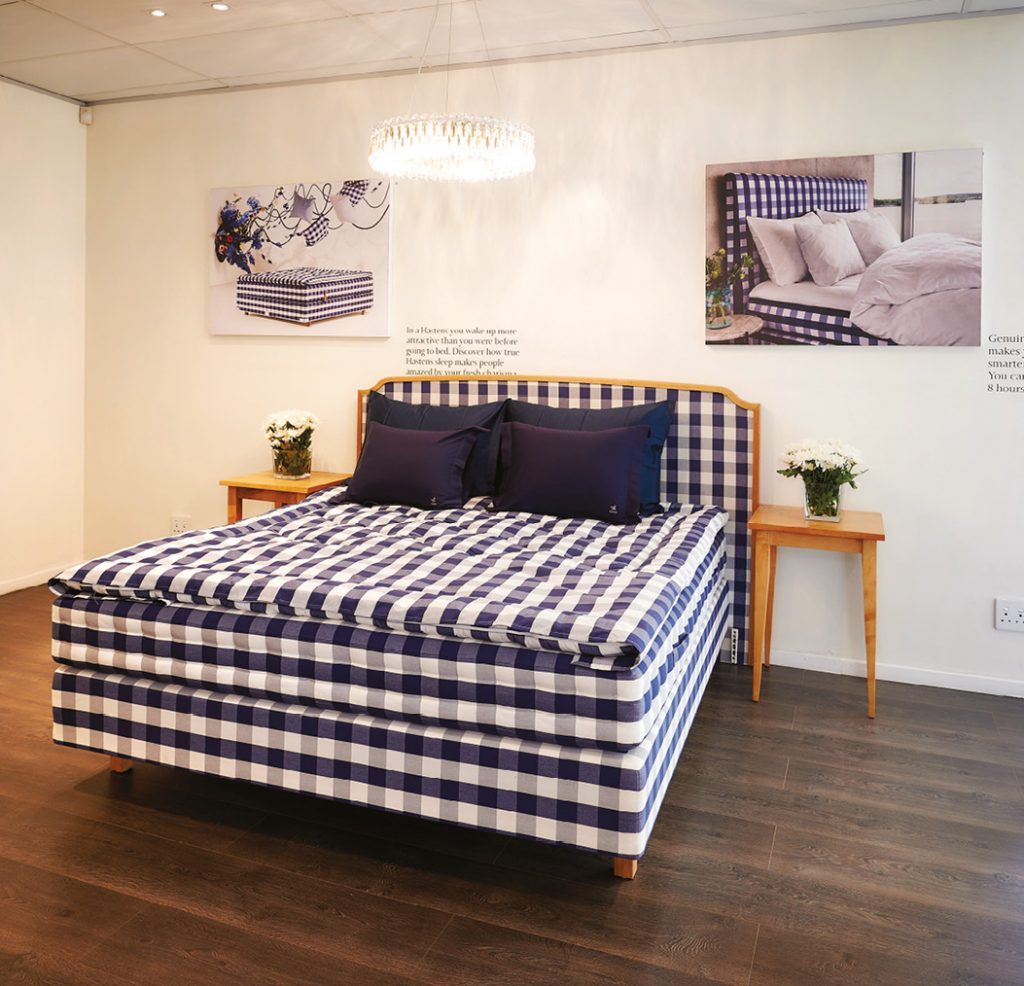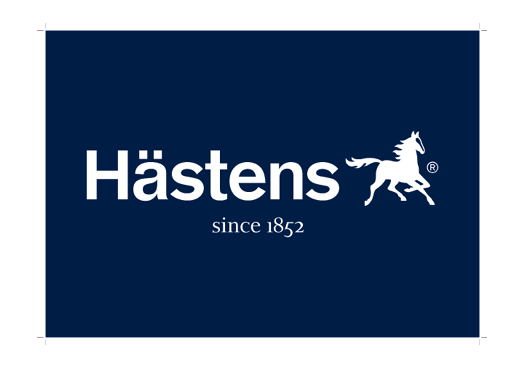 Control4 Experience Centre – Homemation is the leader in smart home innovation
Homemation takes pride in having the world's best brands and solutions in its portfolio with an extensive dealer base around South Africa. The team is made up of youthful individuals who share a common passion for the industry and customer satisfaction. As the first and only Control4-certified showroom in sub-Saharan Africa, Homemation has a fully functional apartment installed in its demo facility in Kramerville where interested clients can get a first-hand experience with most of the popular solutions that are typically incorporated into the modern smart home. Homemation has additional concept demo spaces showing solutions for a dedicated cinema, pyjama/games room, cigar/whiskey lounge, high-end living room and an outdoor atrium. All of this is to allow home owners a glimpse of what's possible for their own homes. With over 1 000m2 of demo and product display space, Homemation can truly claim to be the leader in this industry. Visit the Control4 smart home showrooms in Johannesburg or Cape Town or book a virtual tour so real it's as if you're there and #C4Yourself.
Contact:

011 781 8887
sales@control4.co.za
www.control4.co.za
www.homemation.co.za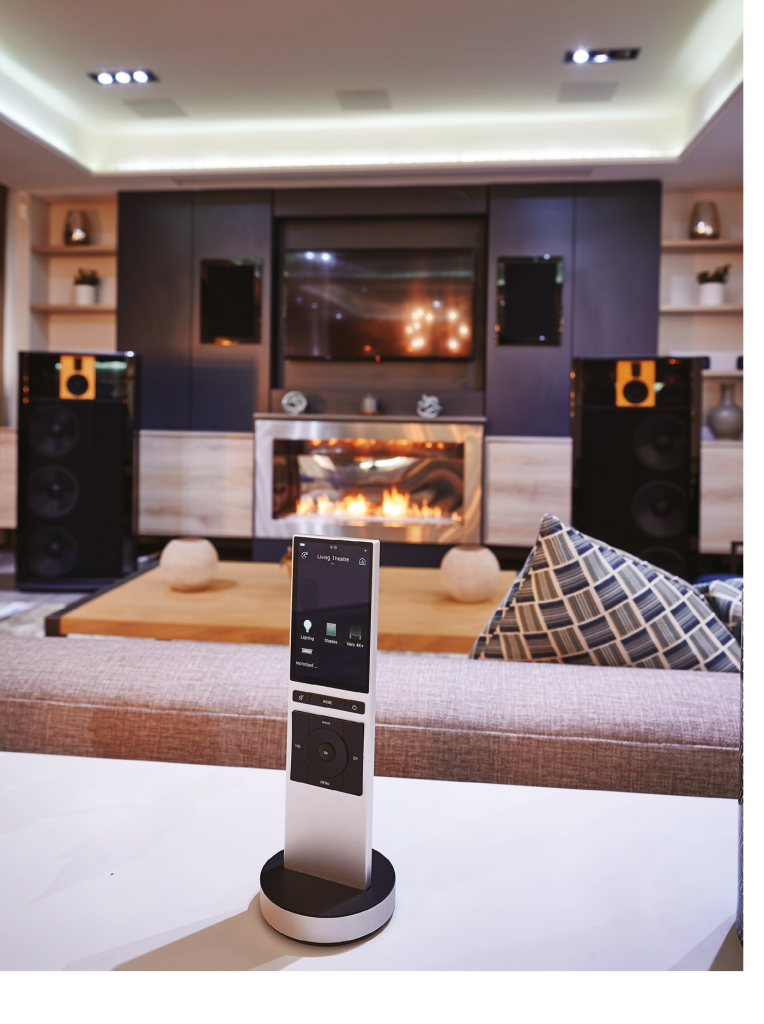 Icons Pianos – The ultimate statement makers
Unique to the Kramerville district, Icons' Piano Showroom offers a beautiful setting in which to view the most unexpected of home décor pieces, the grand piano. The ultimate finishing touch for any home, a perfectly placed grand piano enhances any environment, adding a unique focal point that is both timeless and on-trend. Icons is South Africa's leading piano specialist. The company's knowledge and experience with the Yamaha range makes it a preferred consultant for home owners, interior designers, architects, and hospitality venues. For the more adventurous, the company also offers digital grand pianos, as well as the famed Yamaha Disklavier models, which play music on their own.
Contact:
010 822 9370/ 073 197 7044
keevan@iconsav.co.za
www.iconsav.co.za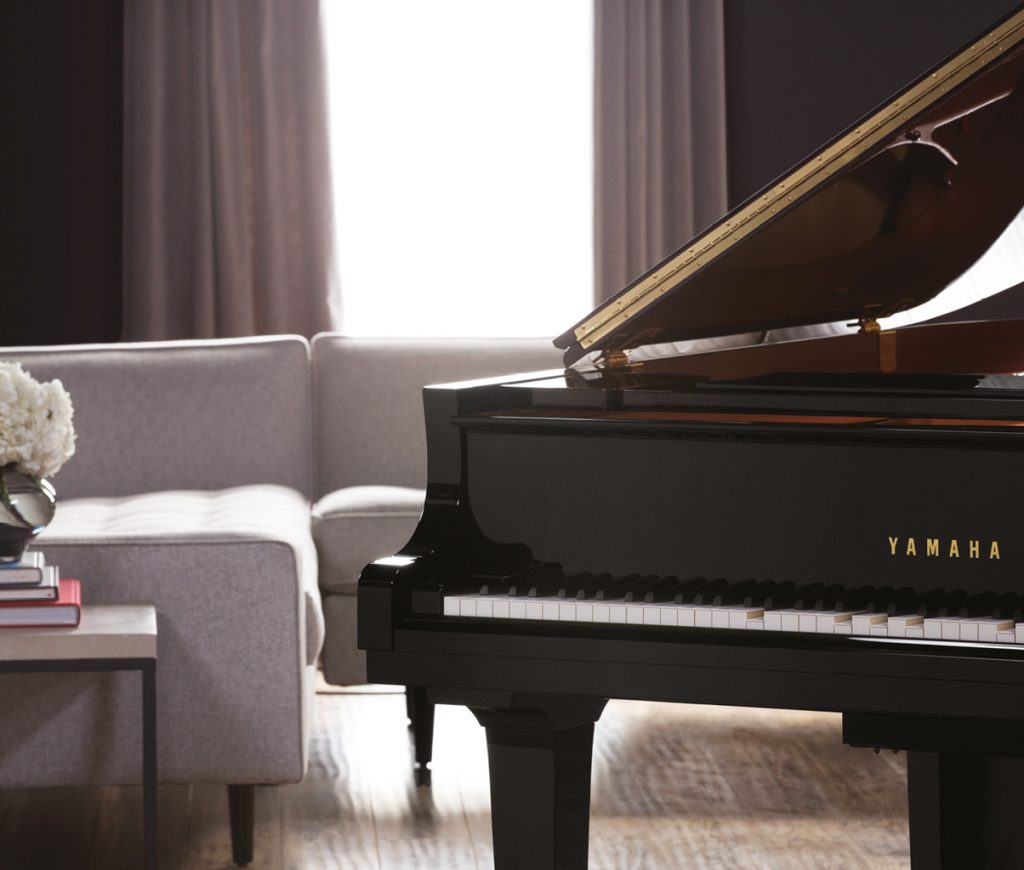 Karpet Kraft – Instant style and personality
Karpet Kraft offers a diverse range of rugs and carpets in varying finishes and designs – from modern and contemporary to classic and traditional. Covering a broad spectrum in terms of pricing and styles, the company offers products to transform every area of your home – even outdoor patios. Karpet Kraft recently expanded its showroom and now boasts an impactful shopping experience with a wide range of products. Gone are the days of laborious piles of rugs that customers cannot fully see. Smaller piles, open space and natural light in the company's large, warehouse-styled showroom are what make Karpet Kraft truly unique, both in Kramerville and the market. Added to this, Husky Design is exclusive to Karpet Kraft. It's a bespoke solution that offers locally designed and manufactured carpets and rugs created from 100% wool. Husky Design is available in any shape, size, pattern or colour. If you can imagine it, Husky Design can create it.
Contact:
011 444 3370
sales@karpetkraft.co.za
www.karpetkraft.co.za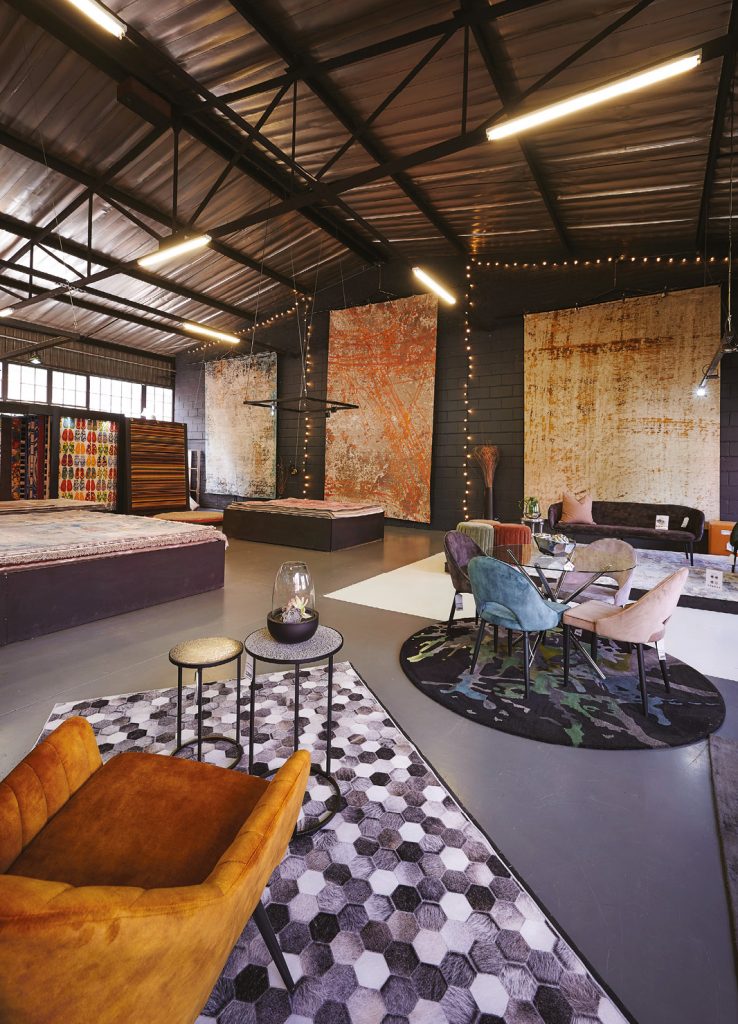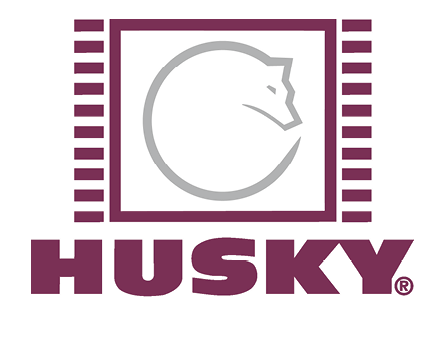 Papini Accessories and Silk House – A double dose of inspiration
Papini Accessories and Silk House, two great value-for-money brands, have opened a showroom together in Kramerville, Sandton. This showroom has been designed to offer a space in which every visitor can enjoy a great experience and find inspiration. The showroom has everything on hand in an inviting setting for you to pull a brand new look together. Papini Accessories inspires confidence with a comprehensive range of curtain suspension products. These include curtain rails, decorative rods and pelmets, curtain tapes, tiebacks and trim. In addition to that, it's possible to be on-trend and within budget thanks to Silk House's collection of soft furnishings and textiles including curtain fabrics and linings, upholstery fabrics, wallpapers and rugs.
Contact:
jhbshowroom@papini.co.za
www.silkhouse.co.za
www.papini.co.za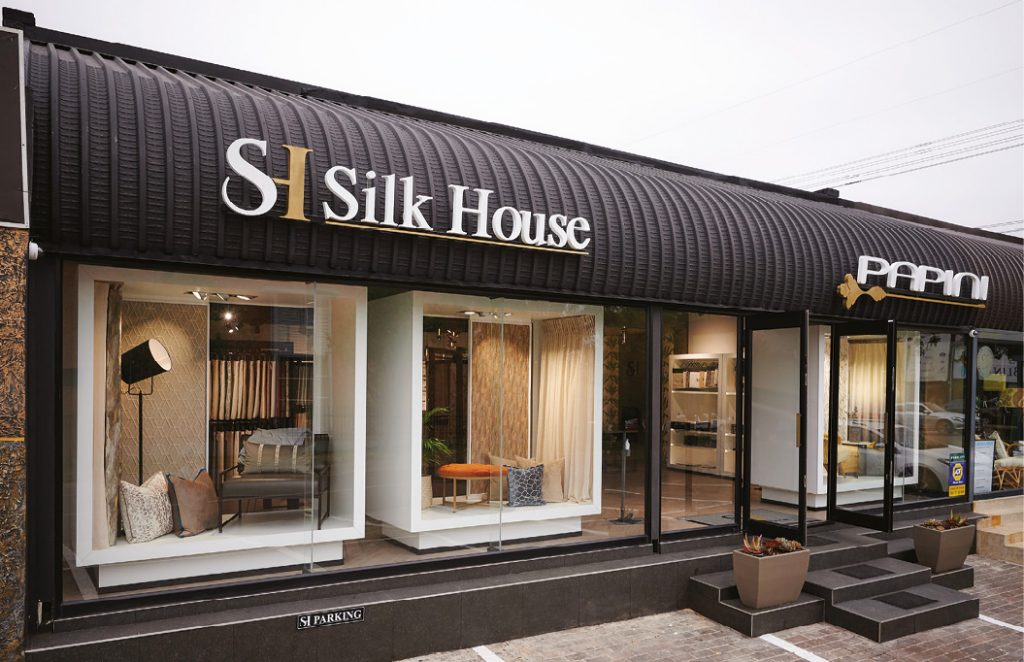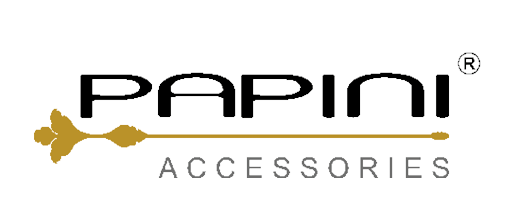 Waterways Bathrooms – Bespoke bathroom solutions
Innovation is very important to Waterways Bathrooms as it ensures the company can always offer its customers something unique, trendy and of the best quality. At the moment, Waterways offers the most amazing range of basins made from different materials such as stone, iron, micro-cement and even Swarovski crystal. The Waterways Kramerville showroom is warm and inviting thanks to the use of wood, brick, steel, designer dividers and wallpaper. The showroom even features a fully functional shower room display. There is also a design room for customers to see where the team at Waterways can help bring their vision to life. Whether you're looking for a showstopper, a pop of colour, a designer piece or something simple, Waterways has something for you.
Contact:
011 781 3940
kramerville@waterways.co.za
www.northriding.waterwaysonline.co.za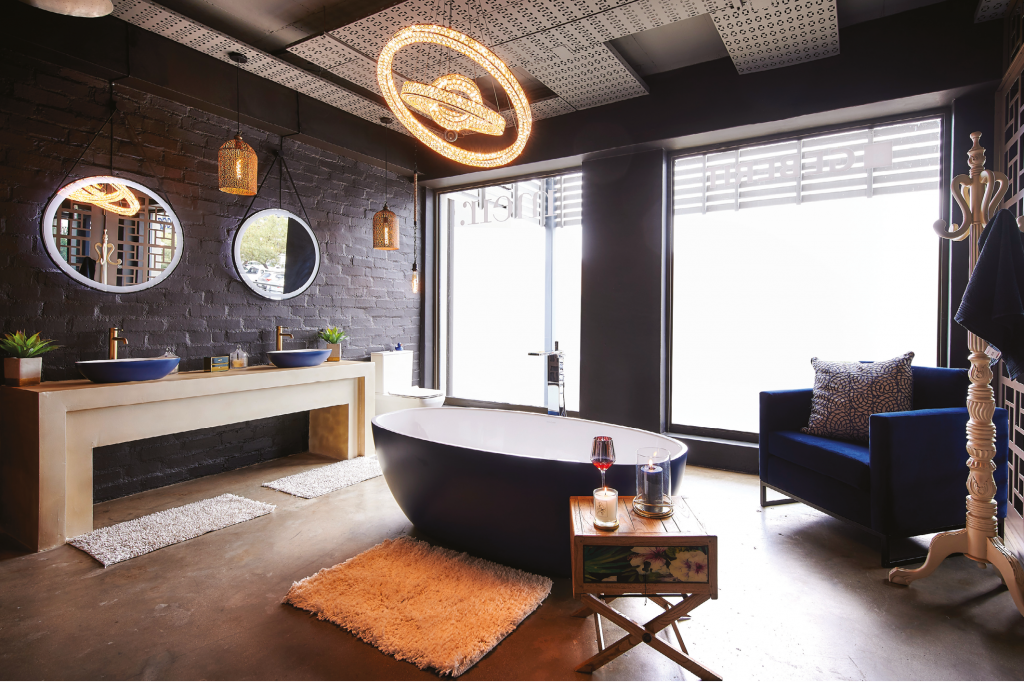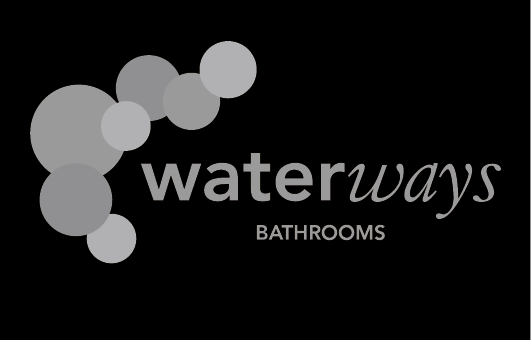 Euro Appliances – South Africa's appliance specialist
Euro Appliances is an accredited supplier of the finest names in kitchen appliances. The company's range of products ensures that clients enjoy the finest brands with leading technology and modern design. This includes the must-haves like energy-efficient appliances that are eco-friendly, safe, user-friendly and visually beautiful. It also includes smart kitchen appliances, which are transforming the heart of the home into the brain-centre of the kitchen. This is a rapidly developing trend that maximises energy efficiency and is essentially more convenient and easy to use.
Contact:
010 634 0550
kieran@euroappliances.co.za
www.euroappliances.co.za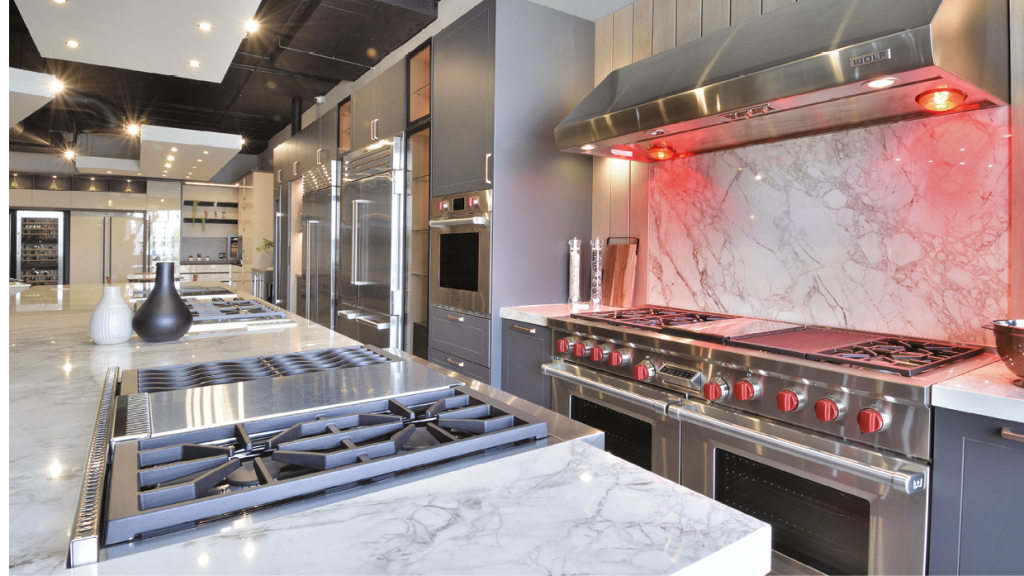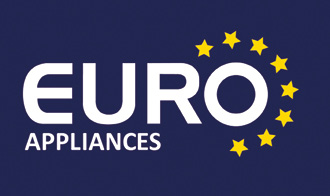 Streamlight – Going beyond lighting

Streamlight specialises in lighting by offering both local and exclusively imported lighting options as well as lighting layout designs and on-site installation management. The Streamlight showroom in Kramerville provides customers with more than just unique lighting options to choose from thanks to the inclusion of DARK, a multi-labelled, eclectic lifestyle store, situated in the showroom's heart. Launched in 2018, DARK showcases the latest in African and international street trends with a commitment to shining a light on highly sought-after, off-the-beaten-track brands from across the globe.
Contact:
011 440 4142
info@streamlight.co.za
www.streamlight.co.za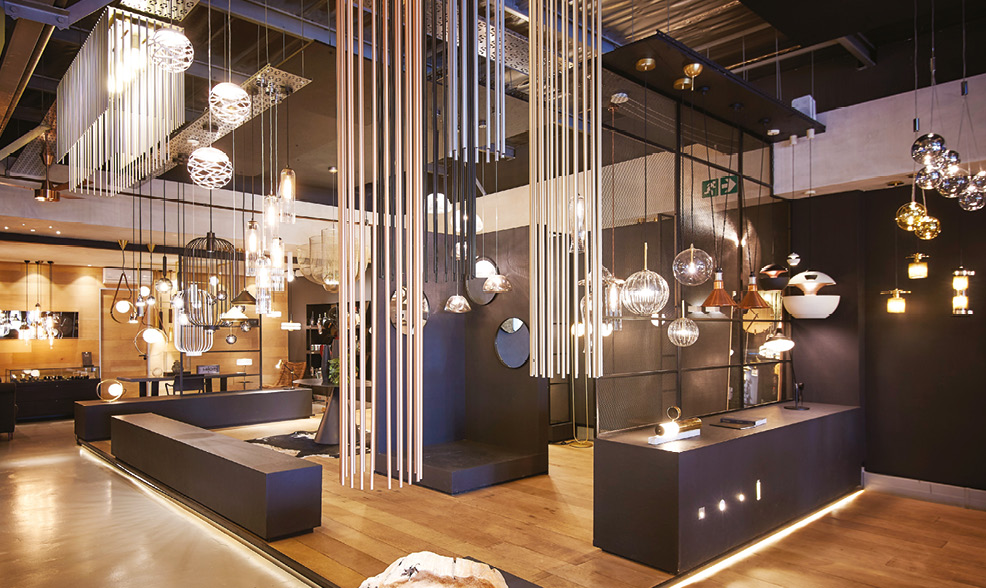 DDL Design & Decor Lab – Turnkey interior specialists
DDL Design & Decor Lab is a full, one-stop interior design, décor and custom furniture manufacturing company offering bespoke design solutions for its clientele. The DDL showroom in Kramerville offers an exceptional setting to experience DDL's quality of work and discuss any upcoming projects with the experienced design team in person. The company's showroom is also up to date with the latest trends in décor and accessories for the ultimate inspiration, all created with uncompromising attention to detail.
Contact:
011 262 5225
info@ddl.za.com
www.ddl.za.com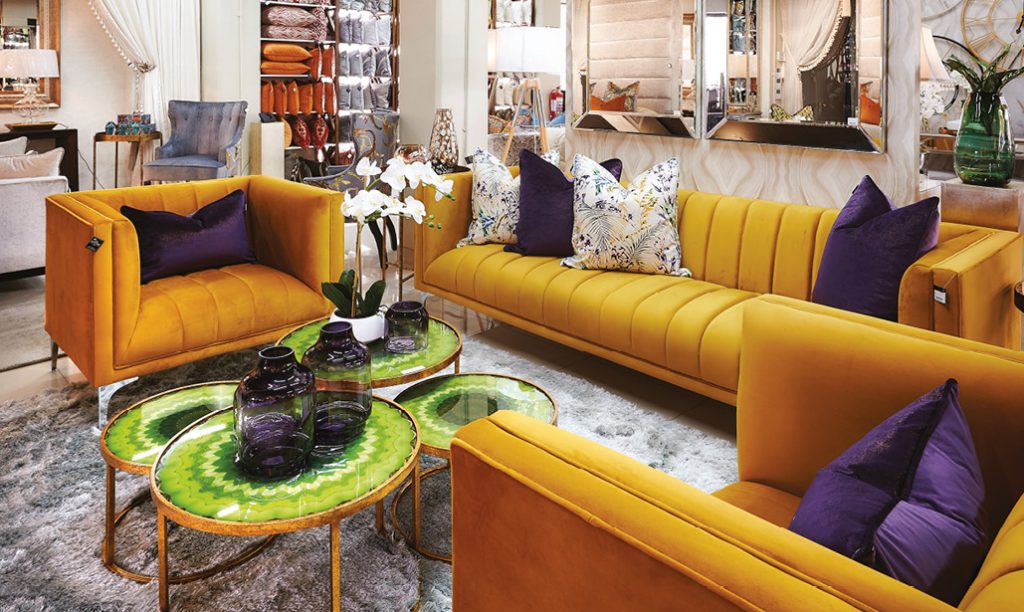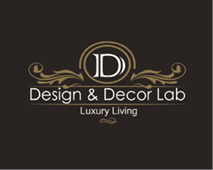 La Grange Interiors – Personally curated decor
La Grange Interiors is a curated furniture and décor destination with an exclusive offering of luxurious soft furnishings, timeworn antiques and accessories sourced globally or custom-designed by owner Sumari Krige herself. Beyond the retail aspect, the La Grange Interiors brand also extends to an interior design and concept service. The Kramerville showroom has been around for 14 years and is a lovely sprawling space with lots of natural light and crammed with inspiration.

Contact:
011 444 5379
jhb@lagrangeinteriors.co.za
www.lagrangeinteriors.co.za

The Private House Company – The personal touch
Walking into The Private House Company feels like you are walking into someone's beautifully curated home. It is light and bright, relaxed and inviting, with each and every piece hand-picked and styled by the owner, Yvonne O'Brien. Yvonne only sources pieces that she would use in her own home, and this is what sets The Private House Company apart. Clients can look forward to a new range of outdoor furniture this season.
Contact:
011 465 5600
www.privatehouseco.co.za
7 Appel Road, Kramerville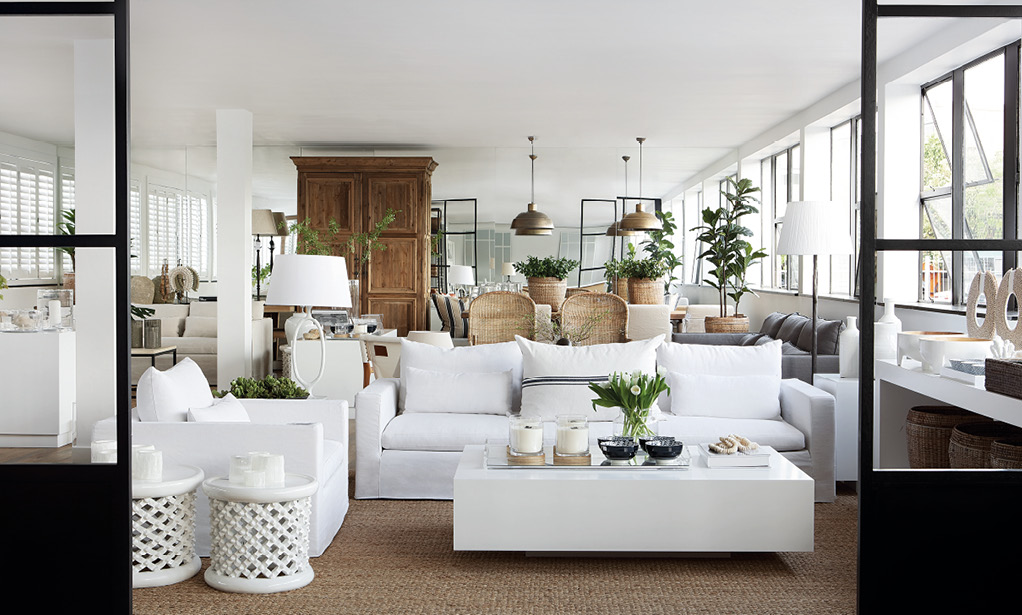 Roche Bobois – Luxe contemporary furniture
Roche Bobois is one of the world's leading European luxury furniture and décor brands. The company takes pride in creating exceptional furniture collections thanks to its unique collaborations with haute couture fashion houses and talented designers. In celebration of their 60th birthday this year, Roche Bobois has released the amazingly colourful BOMBOM collection. This collection, along with many others, can be found at the company's Kramerville showroom at 27 Commerce Crescent.

Contact:
087 805 7090
johannesburg@roche-bobois.com
www.roche-bobois.com