Off the wall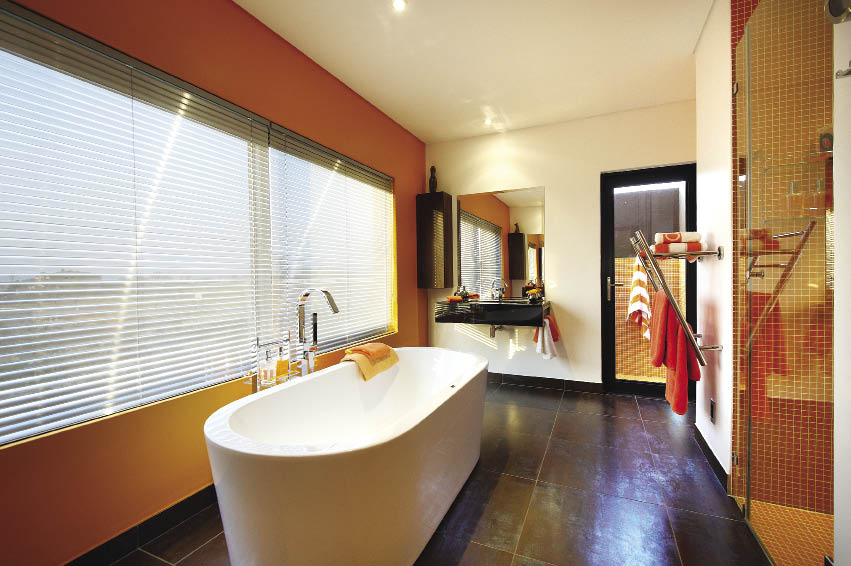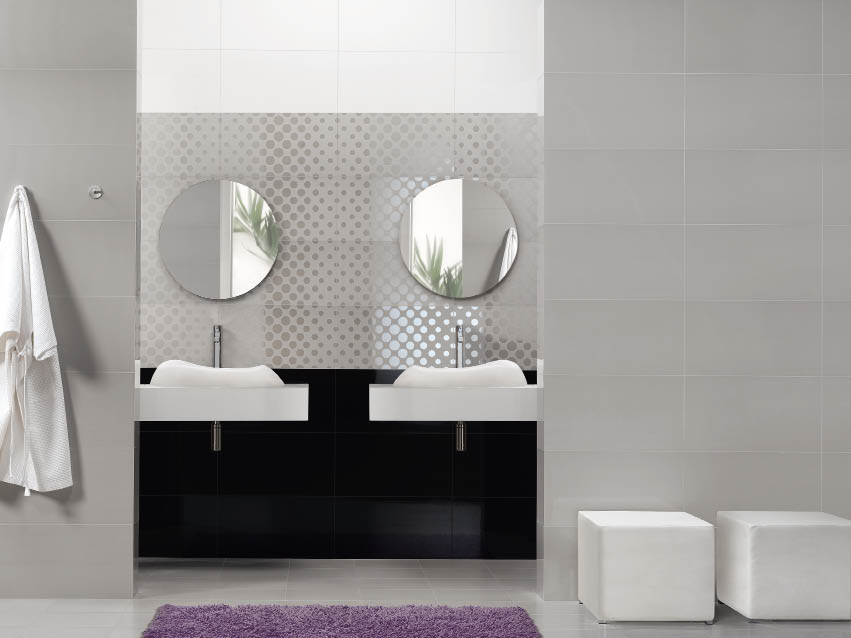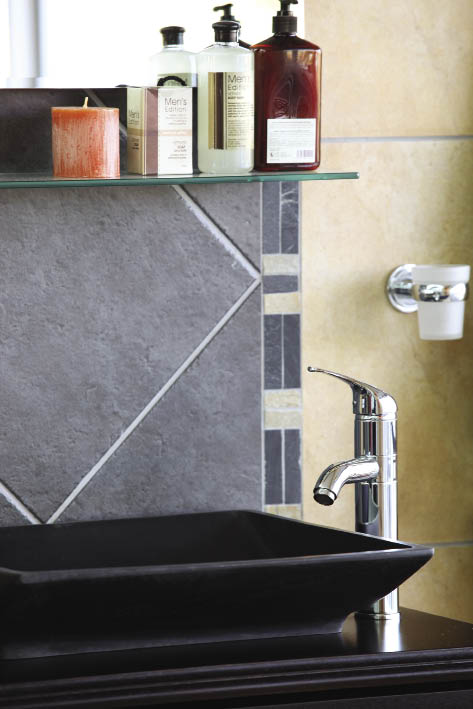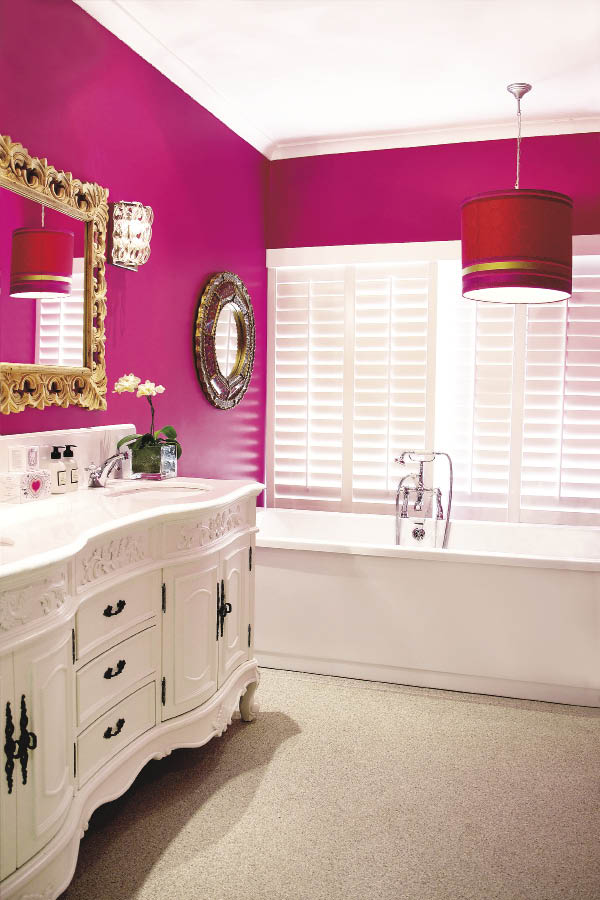 By Rami Moorosi
There was a time when neat tiles with complementary cabinetry and a mirror on the wall were enough for your bathroom. Today tells a different story as home owners are now in favour of adding feature walls that make a statement. Experts attribute this trend to people wanting to create personalised spaces throughout the home.
Paint
A great advantage of paint is that it is a quick and easy way of transforming any space. "If you want to create a feature wall in your bathroom, the best thing to do is to use the wall that your basin and mirror would go against. This wall could either be painted in a darker colour from the rest of the bathroom, or you could use a different textured coating, for example our suede textured coating," says Shannon Prestia from Versus Paint Specialists.
Merle Rifkind from Northwest Paint Distributors adds: "The evolution of modern paint technology has opened up a variety of further applications for paints. Water-based enamel paint can now be used in your bathroom to create a feature piece of artwork. Draw attention to your masterpiece by either framing it in a mosaic, or bring out the colour by fitting ornamental wall lighting."
When deciding on the ideal colour for your wall, it is advisable to take into consideration the colour of your bathroom tiles in order to make sure that they complement each other.
Claire Bond, interior expert and manager of the Plascon Living Concepts also adds: "It is important to look at the size of your room as well as the amount of light it gets because the colours you select will either enhance the space or make it look small and pokey. If the space is already dark – for example, not much light with dark tiles – it would be useful to paint your feature wall using a bright, bold accent colour."
Claire suggests that you should let your imagination run wild, and explains that for children's bathrooms, for example, you can use bright coloured stripes that are timeless and add atmosphere.
Tiles and mosaics
It goes without saying that tiles serve a dual purpose – functionality and aesthetics.
Tiles and mosaics can also be used to breathe new life into your spaces. Kate van Niekerk, marketing manager for Tile Africa, suggests creating interesting feature walls with borders, splashbacks or accent walls.
For borders, Kate says that you can "create wide or narrow, horizontal or vertical borders with colourful mosaics, beautiful listelli or tiles cut into narrow strips. Splashbacks can be created with colourful glass mosaics that make up decorative features behind the basin".
According to Kate, an accent wall or feature wall is one wall in a single room that stands out as it is different and interesting, be it due to colour or other decorative aspects. "Pick from a range of materials, including mosaics, listelli, porcelain, ceramic and natural stone tiles or cladding. Opt for a timeless neutral palette, or choose from a wide variety of colours for a vibrant effect," she explains.
Abdul Patel from Trend Lifestyle goes on to add: "A feature wall behind the sink really makes a statement. Installing mosaic tiles in this manner makes such a statement that you can feel free to tile the rest of the bathroom in more affordable, basic tiles and still feel like you did not give anything up."One way to create a dazzling and different textured effect is with mosaic finishes, ranging from smooth to polished and even jagged. "A look that is all the rage at the moment is mosaic sheets that combine different materials in one sheet such as glass mixed with marble or metal mingled with glass," adds Kate.