On the floor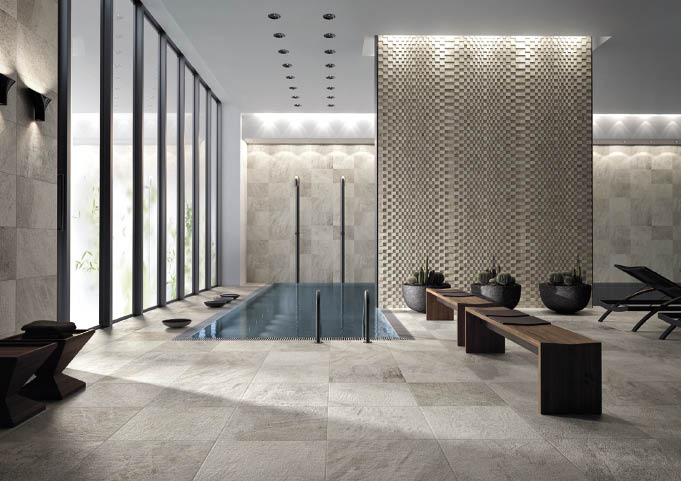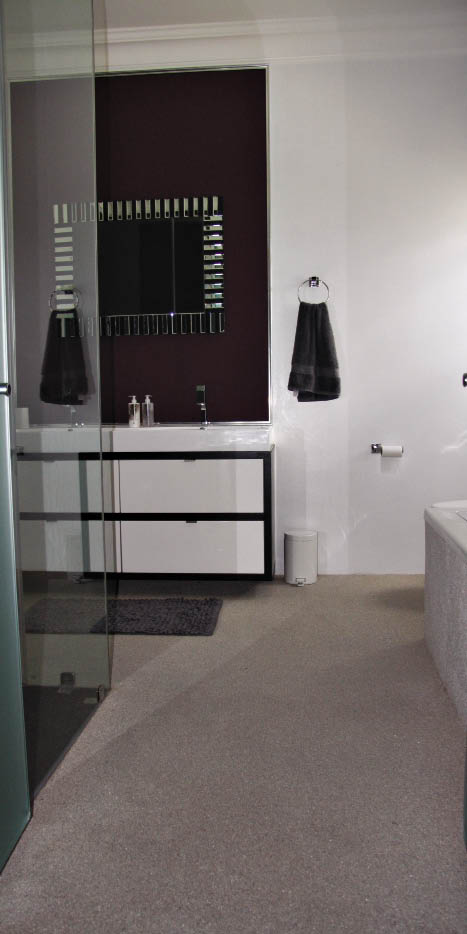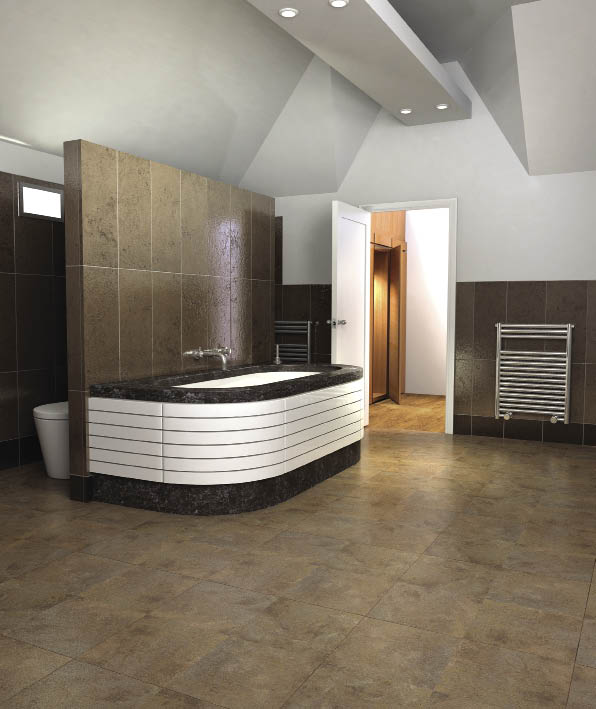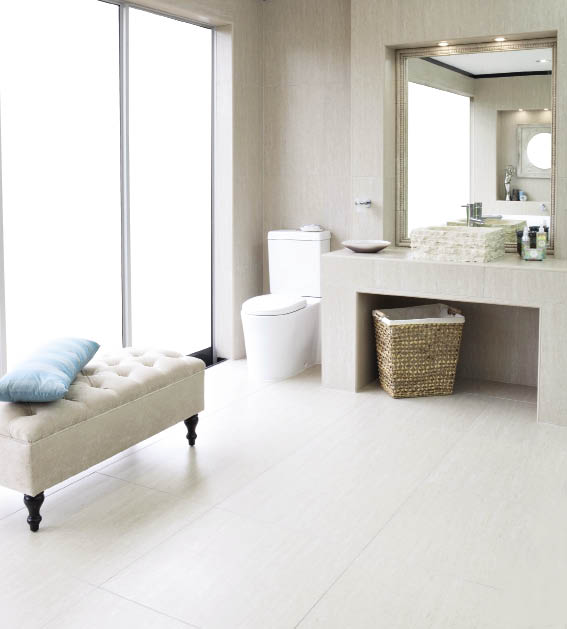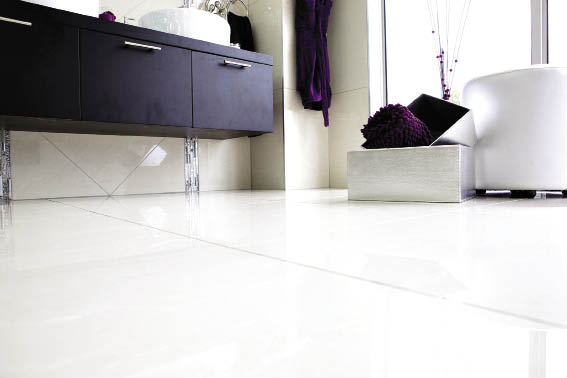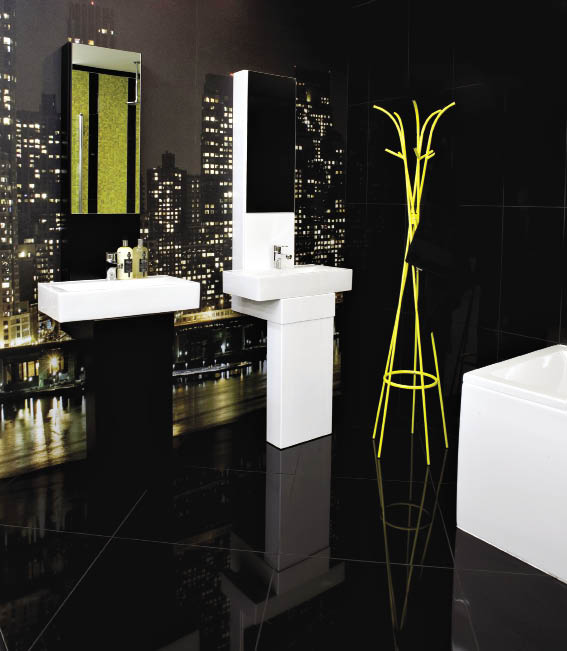 By Rami Moorosi
Your flooring choice plays a vital role in the decor and functionality of your bathroom. It is for this reason that choosing your ideal flooring should not be taken lightly. At the moment the trends reflect porcelain and ceramic tiles in natural and glamorous styles as these are still popular with home owners. Earthy, neutral colours and earth tone colours are also still popular with those who are renovating or creating a new bathroom space.
The latest styles reflect materials that imitate wooden flooring. Tile and bathroom experts from Tiletoria add that porcelain tiles that emulate genuine wood and natural stone such as marble, travertine, sandstone and slate are clear indications of this trend. They also say that concrete designs as well as high-gloss tiles in an array of grey shades are fashionable choices too. A good example of wood in the bathroom is the Misingi collection of wood tiles from Itatile. This range is available in seven colours, ensuring that it can easily complement any bathroom.
Home owners are no longer limited to just tiles – materials such as Allure resilient vinyl flooring supplied by Finfloor SA is a wood-embossed vinyl flooring finish with a natural wood look. One of the benefits of this type of flooring is that it is not adversely affected by moisture.
Luxury vinyl tiles (LVT) in ceramic and wood designs as well as safety flooring in a homely or funky-coloured look are making inroads in the market as well. Denver Coleman, chairman of Polyflor SA, says: "LVTs are a no-compromise, fantastic option for bathrooms, as they can have a wood, ceramic or porcelain look, but without the limitations of water on wood floors, or the cracking and coldness of ceramics. They are also easy to maintain and environmentally responsible."
Another suitable alternative is natural quartz flooring. This product is available in 20 colours and can be installed over existing stable tiles or concrete for a quick make-over. Other advantages of natural quartz include its non-slip properties, versatility of design, durability as well as being easy to clean.
Kate van Niekerk, marketing manager of Tile Africa, says: "According to trend guru Li Edelkoort, spaces inspired by nature are extremely fashionable right now. Find inspiration in the natural world around you, by using neutral-coloured tiles to evoke sand and the patterns that form as the ocean's tide pulls in."
Kate advises home owners to use a neutral palette as this allows you to introduce bold and bright colours through accessories rather than permanent fixtures. "This means that your bathroom will not date too quickly, and it is also more cost-effective to change towels and other decorative accessories every few years instead of permanent fixtures," she adds.
Tips and advice
For large open-plan bathrooms, polished porcelain tiles or nano-tiles in light colours and bigger sizes will create a sense of space and openness. However, you should keep in mind that polished porcelain tiles can be slippery when they become wet, so use a duckboard or bathmat on the floor.
If you have a small bathroom, rather consider sticking to lighter colours for the floor and walls. A large bathroom of about 3m x 5m will be able to accommodate darker colours without making the bathroom seem smaller.
Before purchasing the required full stock, take the desired flooring sample home to make sure that it looks right in the lighting and complements other colours in the bathroom.
Whatever flooring option you choose, make sure that it is impact and scratch-resistant and will not deteriorate or get damaged due to water spills. In order to get the most of your flooring choice, use a reputable flooring contractor who offers good products with backup service and guarantees.