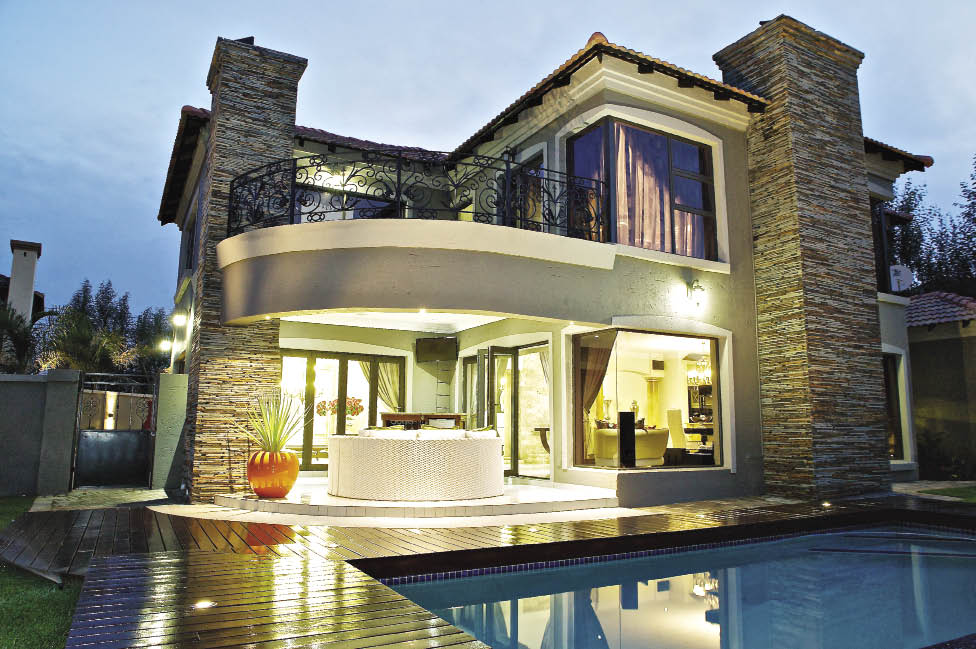 By Mari Sciarappa, Project Consultant Candice Bailey, Photography Paul Louw
For a residence that is just a few months old this pristine and lavish home, set against the lush backdrop of Johannesburg, proves that with a bit of time, some patience and a taste for the more splendid things in life, anything is possible.
The home was decorated by the owners – who had a very clear idea of what they wanted – in collaboration with decor specialist River House Decor. Says the home owner: "I wanted to achieve a wow factor."
She adds that she wanted to avoid cheap materials and instead use elegant textiles so that she could bring a sense of warmth into the home.
The owner made use of bright colours, again for that wow-factor, and made use of supreme lighting and opulent artwork.
By using a story board, the decorator allowed the home owner to select colours, and together they created the look sought after by the residents. The two-storey home has four bedrooms (one downstairs and three on the second floor) and three bathrooms – two upstairs and one below.
All materials used in the home are rich in texture and colour and create a simple yet striking blend. The patterns leap off the material, an aspect that seems to occur throughout the home – even in the kitchen.
The culinary space – the heart of most homes not only for its functionality and practicality, but also for its sheer centrality – was finished by The Kitchen Studio. The general patterned effect seen throughout the home also appears on the kitchen countertops, where oatcake duco beaulieu-styled cabinetry with Karoo gold granite worktops and a solid mahogany cabinet were installed beautifully, making this the place that the family enjoys spending time in. The living areas of this home are stylish but still comfortable; the dining area is elegant and sophisticated; and the bedrooms and bathrooms were created with chic excellence.
The intricate wrought iron work in this home was completed by PAS Classic Steel, and the overall effect of this memorable staircase is an air of timeless grandeur. Indeed several aspects of this home, if not all, allude to a more artistic yet elegant way of thought on the home front.