We share high-end products and top tips to create a luxurious bathroom.
Heated towel rail

"Adding a heated towel rail will elevate your bathroom design and add a touch of luxe. Towel rails offer elegant towel storage, create a designer feature in the bathroom, and are multifunctional. Almost every five-star hotel has a heated towel rail installed, and they can be found in most new modern-day apartments and homes as a standard fixture.
"Hygiene and practicality aside, the delicious feeling of a fresh towel with a touch of warmth is most definitely a bonus. It is like jumping into clean laundry and feeling truly pampered every morning." – Dessie Nikolova, marketing assistant at Bathroom Butler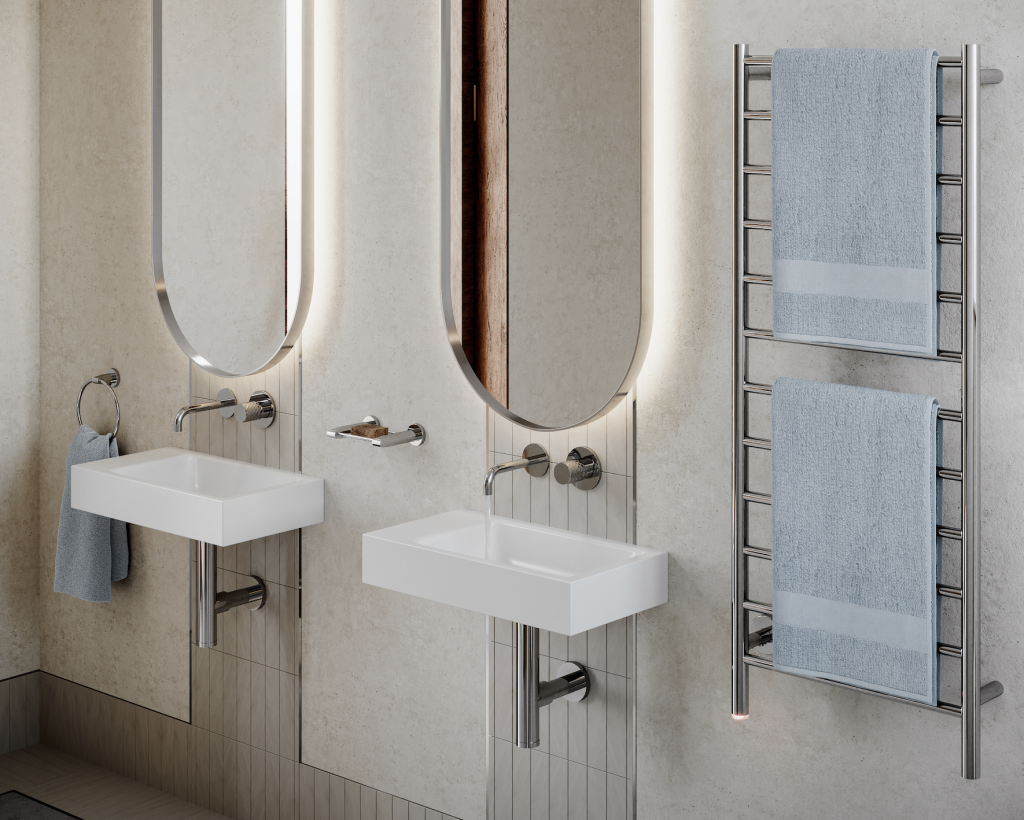 Showstopping taps

"Creating a high-end bathroom starts with adding your own character to your bathroom. Choosing a colour scheme that reflects your personality and thereafter adding the eye-catching hansgrohe colour taps and showers to blend in perfectly. This will become the showstopper of your bathroom – not only in design, but in ease of functionality as well." – Jared Price, marketing manager at On Tap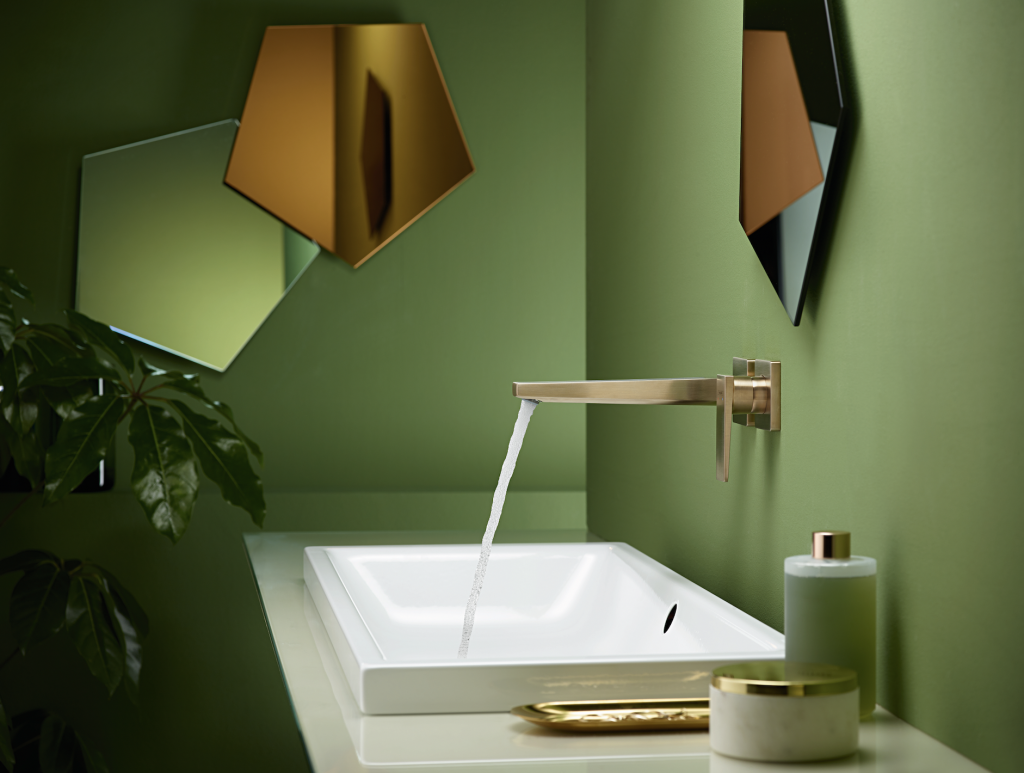 A statement bath

"Placing the bath centrally in a space allows it to access the light from all angles of the room, immediately giving the feeling of elegance that will be a statement piece in the bathroom. Dark flooring with a white bathtub gives depth, and the modern features of the bath blend into its surrounding, creating a seamless flow into the space.
"Natural light enhances the smooth, handcrafted surface of a Victoria + Albert bath, making it look extra-decadent, and amplifies the elegance. The placement of our minimalistic bathtubs in a clear, bright room will help to achieve new levels of calm and relaxation." – Ciska Jordaan, marketing and sales assistant at Victoria + Albert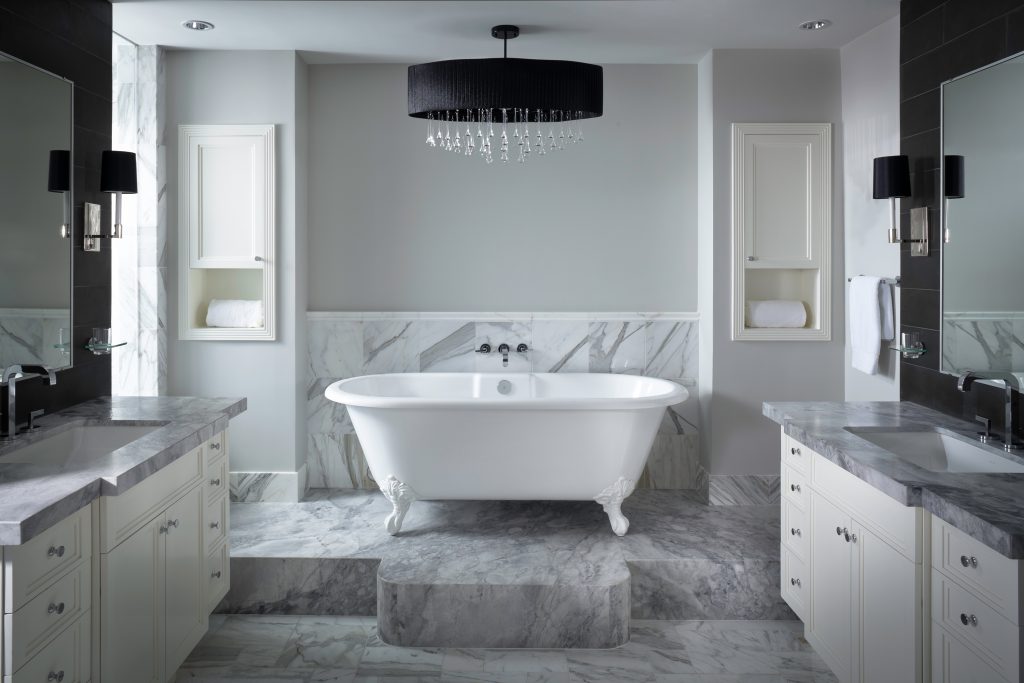 Luxurious tiles

"Whether marble, concrete or wood-look, one of the most important things to consider when designing a bathroom is the type of tiles you will use. Marble tiles are associated with refined elegance and are a fantastic way to add glamour to your bathroom. If the price tag is too steep for your budget, marble-look tiles can add the same luxurious look and feel with a far more affordable price tag." – Onica Mokoena, interior designer at Lifestyle Ceramics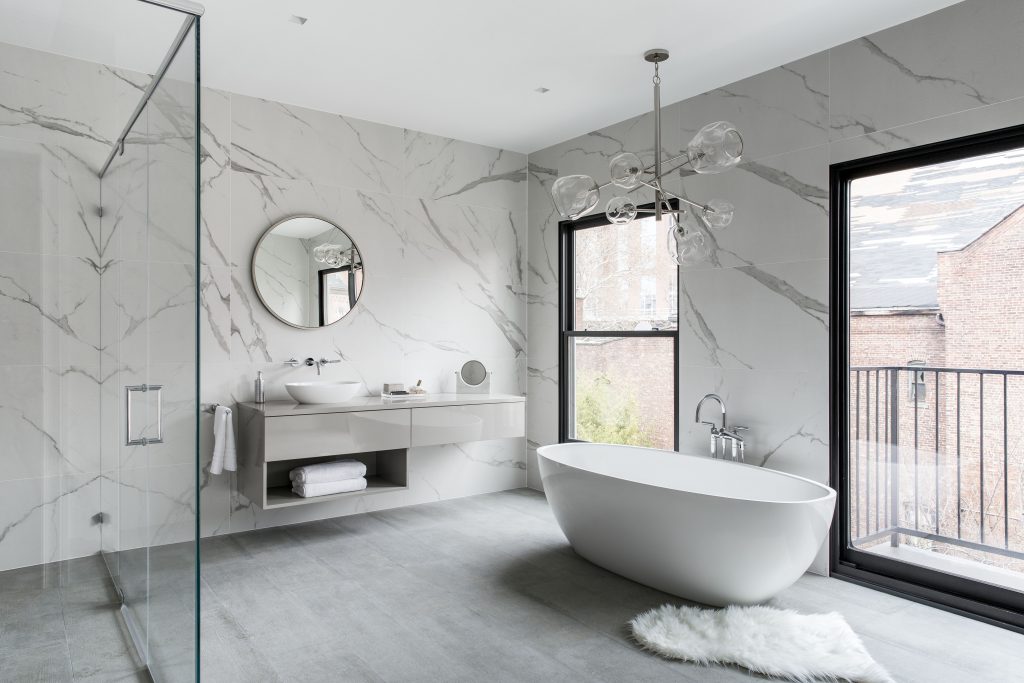 Smart bathroom tech
"hansgrohe offers various technology to make it easier for you to plan your bathroom, not only to be suitable for now, but also for the future. The hansgrohe innovative Select technology controls water at the touch of a button, easily switch between an overhead or hand shower or between jet types – making it user friendly for all ages. Opt for our products equipped with EcoSmart and AirPower technologies that saves up to 60% of water without compromising on comfort." – Mariette Zietsman, hansgrohe South Africa marketing manager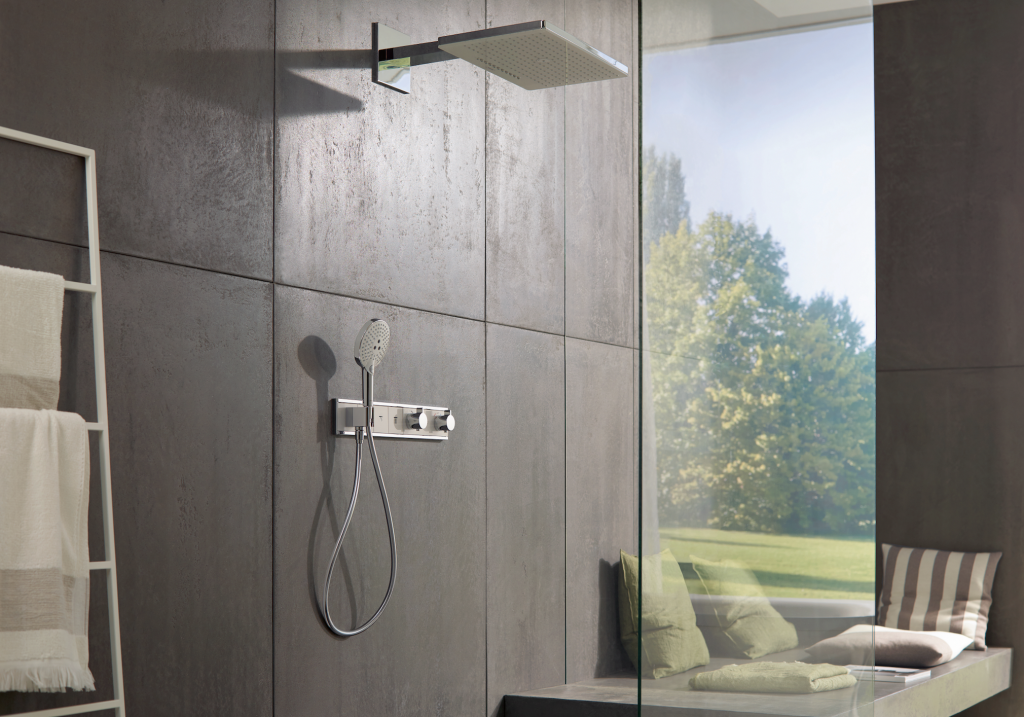 Go natural
"Using natural materials or materials that have a natural look, create visual character. Wood-look tiles often have a relief finish, which adds texture, this helps to create a subtle layered effect that elevates a space. Often this looks best when paired with other finishes and designs, like cement and stone looks." – Liza Watermeyer, visual display manager at Tile Africa