Planting around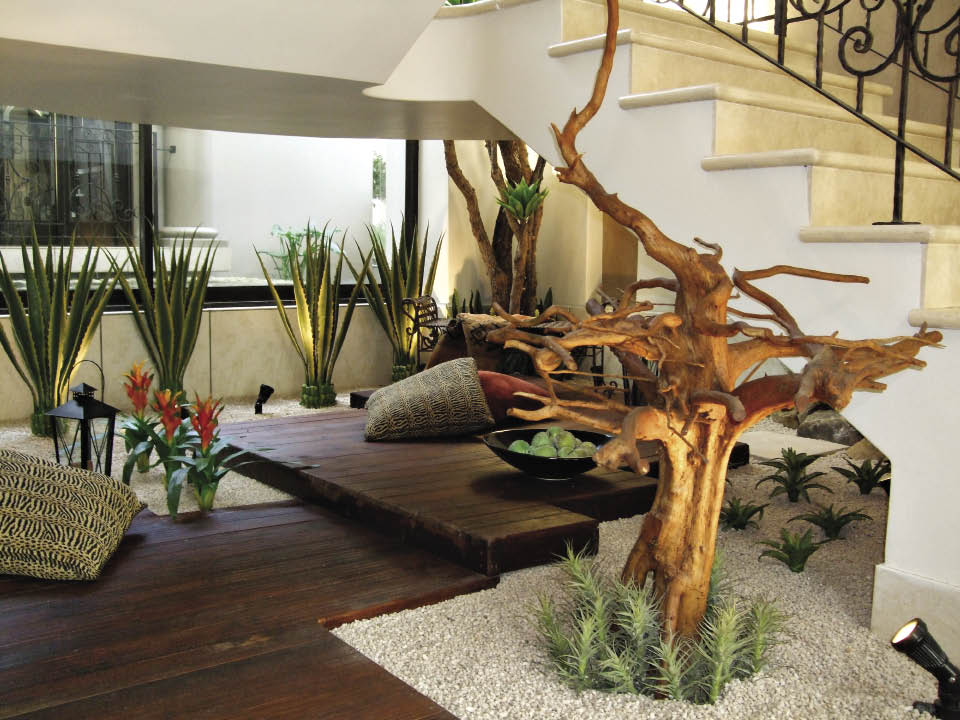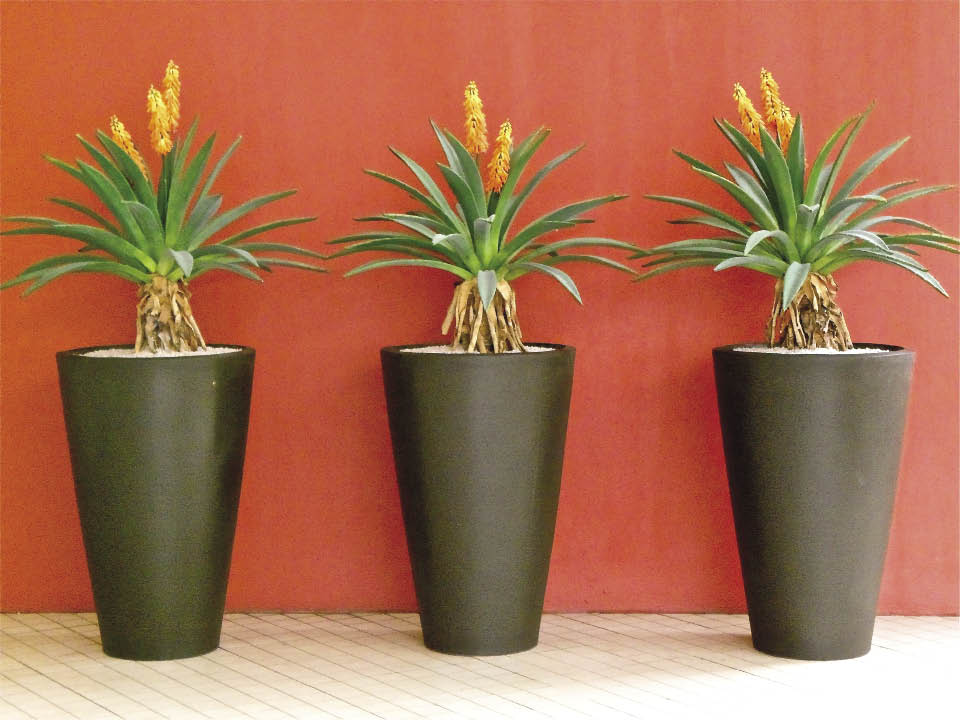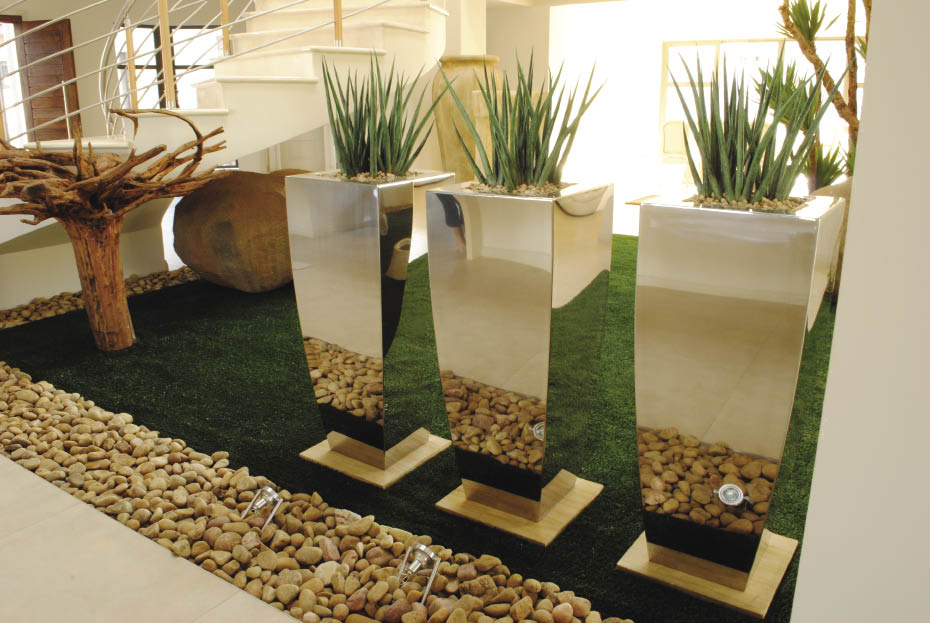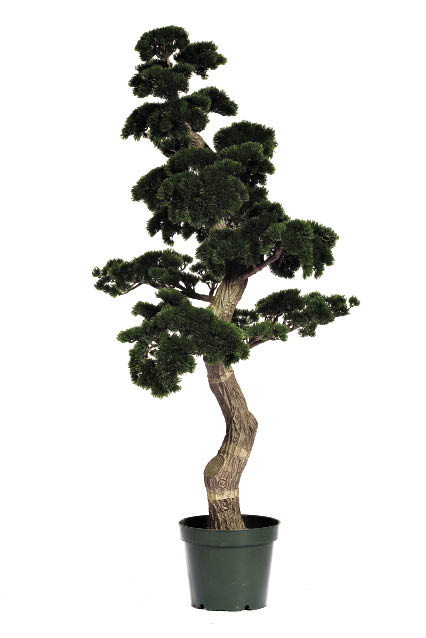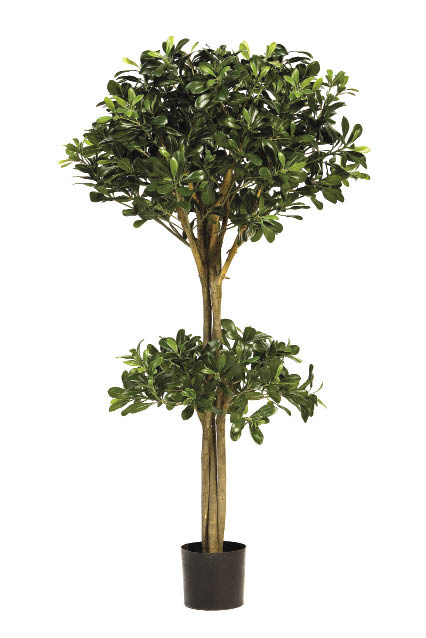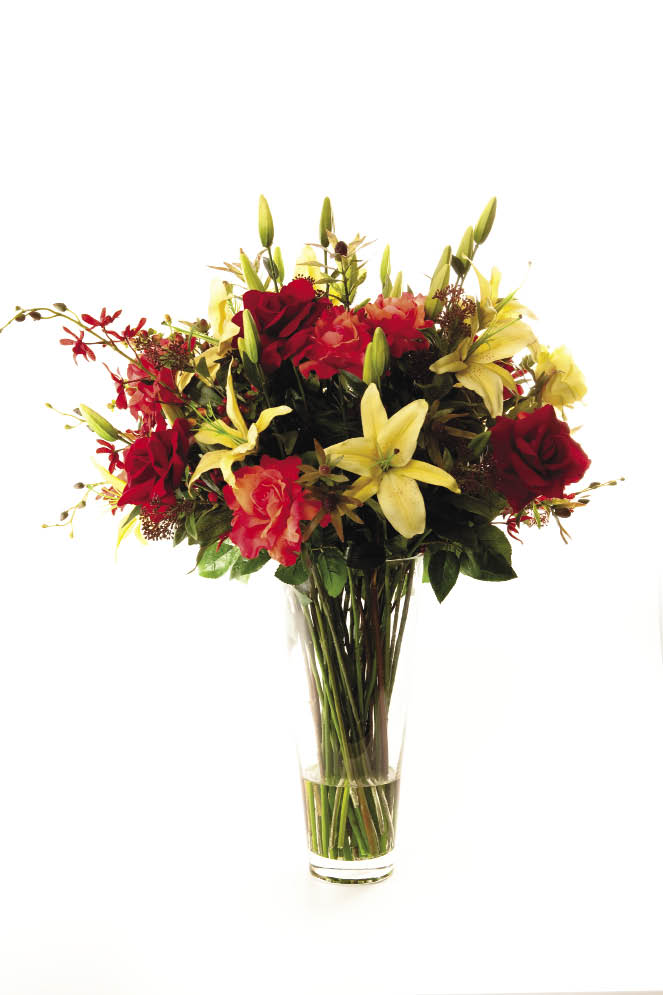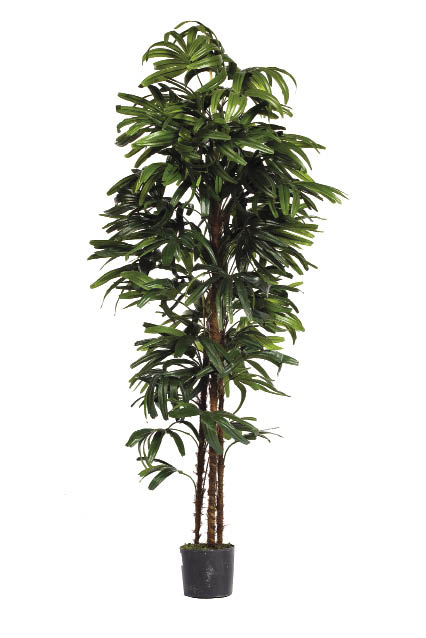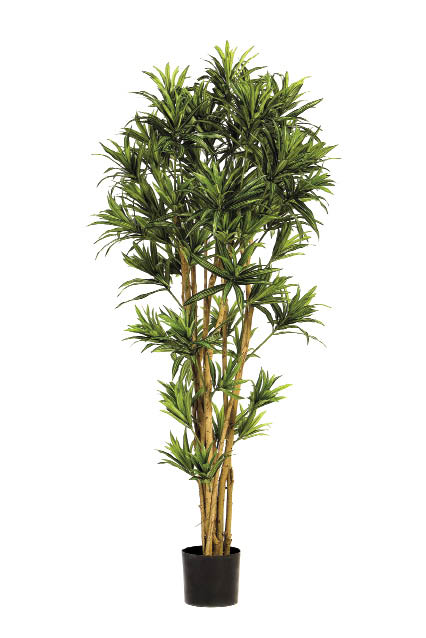 By Trisha Harinath
As the need to create more personalised and tranquil spaces within the home grows, many home owners are turning towards adding plants to various rooms in the home to give their interiors a welcoming and calm ambience.
Apart from their aesthetic appeal, indoor plants have many other benefits as well and according to Tim Watts, of Executive Silks, plants that are used inside the home filter the air and generate oxygen as well.
It should be noted though that in order to benefit the most from your indoor plants, proper research needs to be undertaken and you should consult a professional for help in deciding what types of plants are best suited to the inside and how you should maintain them to ensure their longevity.
According to Manie Ward, from Garden Tranquility, plants suitable for indoor use are those that are grown by indoor growers (grown in tunnels), and some of these include dracaena, bamboo plants, ficus and spathiphyllum.
Adding to this list, Clayton Laue of Paarman Landscapes lists rhapis excelsa lady palms and kentia palms as two more plants that are suitable for indoor use.
When it comes to the placement of indoor plants, Clayton recommends that you should always place your plants in areas where there is ample light, but not in direct sunlight or wind. "Although indoor plants can be placed pretty much anywhere, apart from direct sunlight or drafts, the placement will also depend on its container size and movement within a specific area," advises Alan Dawson of Alan Dawson Gardens.
When it comes to some of the ways in which you can ensure the longevity of your indoor plants, Alan suggests keeping an eye on moisture levels of the soil – the soil should be moist at all times – and also be on the lookout for pests and diseases. "If you do have pests or plant diseases, these should be treated immediately," cautions Alan.
Regarding the watering of your indoor plants, as this is crucial to their survival and longevity, Tim offers a few pointers that will help you decide when to water them: "Rather than being time specific, the watering requirements depend on the following – seasonal temperature change and humidity, the amount of light and therefore the rate of growth and the proportional size of a plant in relation to its pot size, and of course the plant type. As a general rule, indoor plants should only be watered when the soil is beginning to dry out."
"Another way to ensure that you get the best from your indoor plants is to choose containers that have a suitable drip tray and also opt for containers that will complement the style of furniture around them," recommends Alan.
Clayton says that a few other ways to ensure that your indoor plants will thrive is to check that they are healthy, have strong roots (this can be done by checking that the plant cannot be easily pulled out of its pot) and there should be no yellow leaves but rather dark green leaves.
Artificial/silk plants
For those home owners that love the idea of having indoor plants but do not have the time to take care of them, then artificial or silk plants is another avenue to look into.
"One of the reasons why artificial or silk plants are a way to go is that they look completely realistic and as aesthetically pleasing as real plants but are hassle-free," explains Andrew Scrivener from the Distinctive Designs Group.
He does caution home owners though that while buying silk/artificial plants, the few things that they should look out for are that the plants that they purchase are exactly what they want, are visually appealing and are as authentic as possible.
Whether you prefer real or artificial indoor plants, the beauty and benefits that come with them are priceless and timeless. Plants make a statement in the home and more and more people are choosing to add them inside their homes not only to give interior spaces unique appeal, but also to create a holistically beautiful and tranquil home.