What every pool owner needs to know when it comes to pool safety.
Consider safety protocols
No pool installation is complete without taking into consideration pool safety protocols. Carolyn Idas, national sales and distribution manager at PowerPlastics Pool Covers, says there should be layers of safety when it comes to the pool. "Adult supervision and a solid safety cover are the two non-negotiables. The SABS has recommended standards with respect to pool covers and SABS10134 recommends various standards. Make sure the pool cover you purchase conforms to these standards and has the certificate to prove it."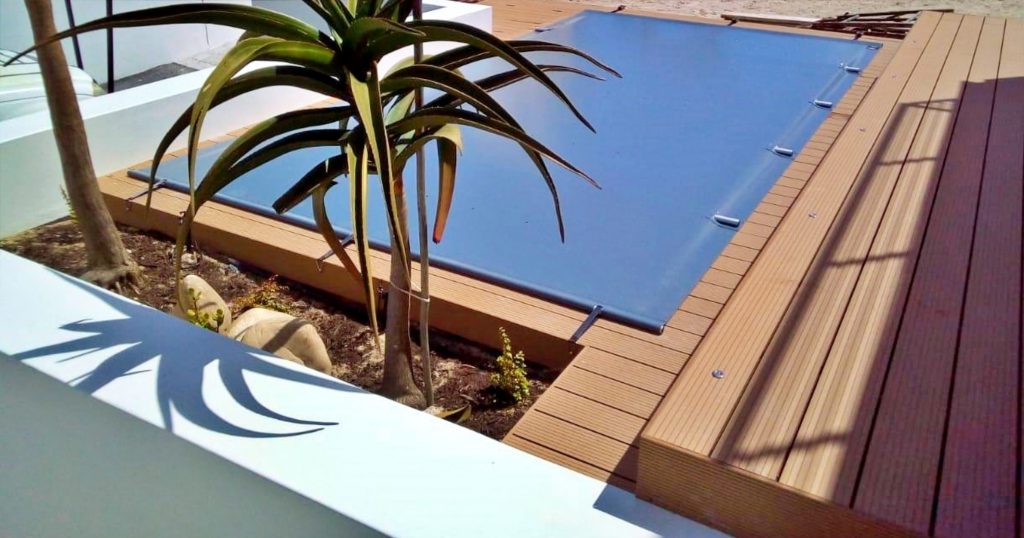 Allow smart access
Neil Marwick, director of Pool Designs, emphasises that pools should be situated so that access can be controlled by a responsible person. "Automated covers are one solution to this where the controls are at the pool side and require continued presence of the controller during the entire operation. This is to ensure that a swimmer is not closed in under the cover. Self-closing gates, fencing, structures and doors can be used to cleverly control the environment but still be pleasing to the aesthetic design."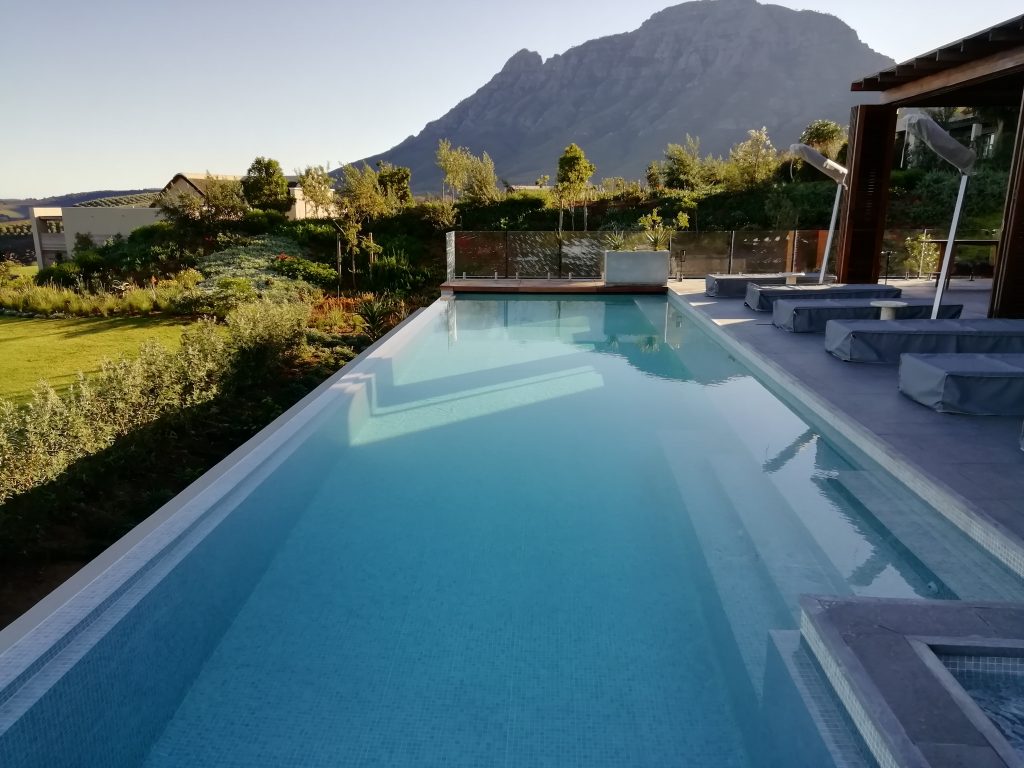 Install fencing
Peter Shedlock, owner of Peter Shedlock Pools and Swimming Pool Services, advises you install fencing as the first line of defence. "This is very important and should never be ignored. Pool fencing is a legal requirement." There are a range of pool fences to choose from including wooden, mesh (great for homes with small kids), steel and glass pool fences.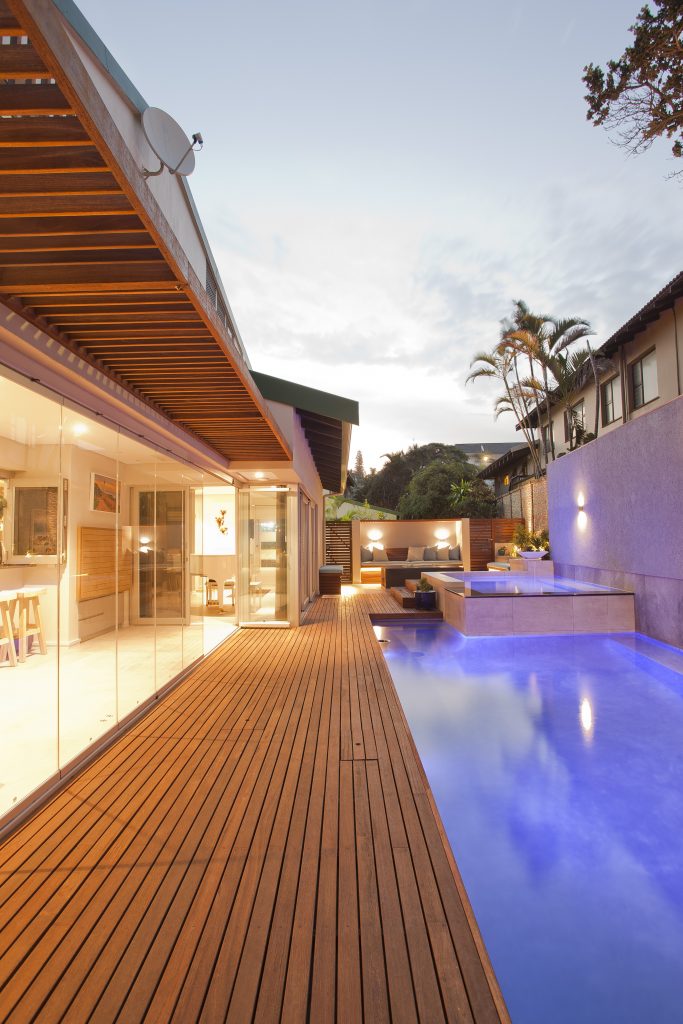 Carolyn Idas shares five tips for maintaining your pool cover:

1. Never leave a pool cover out in the sun. Store in the shade when not on the pool.
2. Regularly check all working parts on the cover and rollup station. Repair as soon as you see any wear and tear as this can affect cover performance. Stick within guidelines for water pH and don't over-chlorinate the pool. This can damage a cover.

3. Brush down the cover to remove leaves and dust. Don't use chemicals to clean the cover.

4. Don't let children or pets play on a pool cover.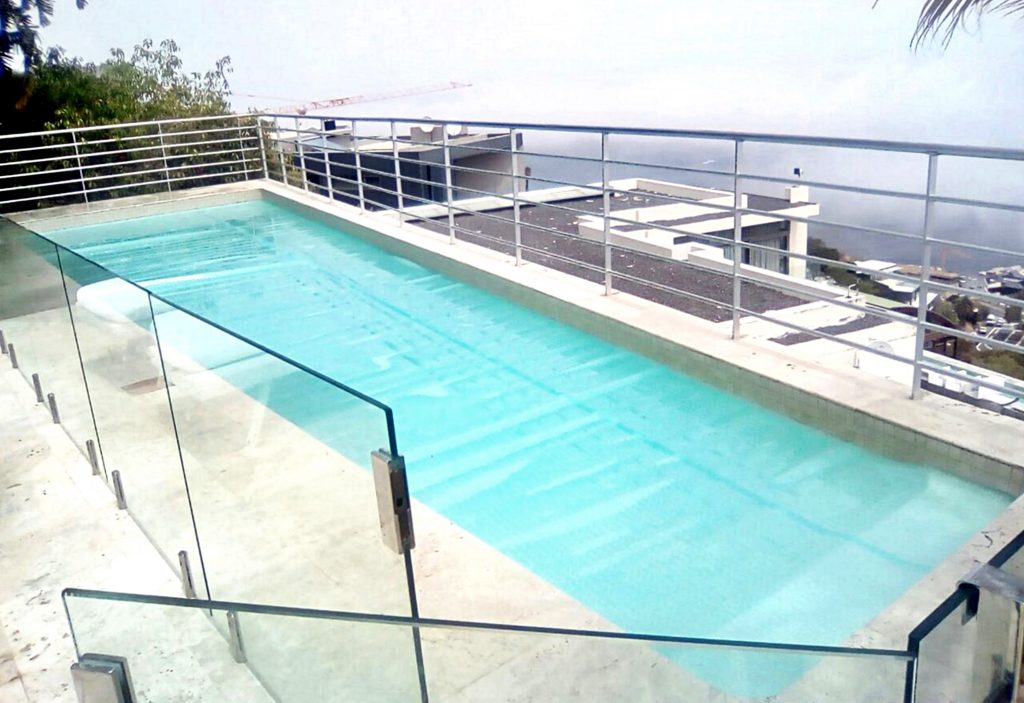 Braam du Plessis, managing director of Pool Cover Pro, highlights his top safety tips for each safety measure.
Swimming pool covers:
Must isolate the pool water.
Must have drainage holes or a water removal pump.
There should be no way for a child to open the cover.
Swimming pool gates:
Must open outward from pool.
Must be self-closing and self-latching.
Latch must be more than 1.5m from the ground.
Swimming pool fence:
Secure and in good working order.
Should be at least 1.2m high.
No more than 100mm from the ground.
No vertical gaps more than 100mm apart.
Objects that could be used to climb the fence should be removed from area.