Relax and unwind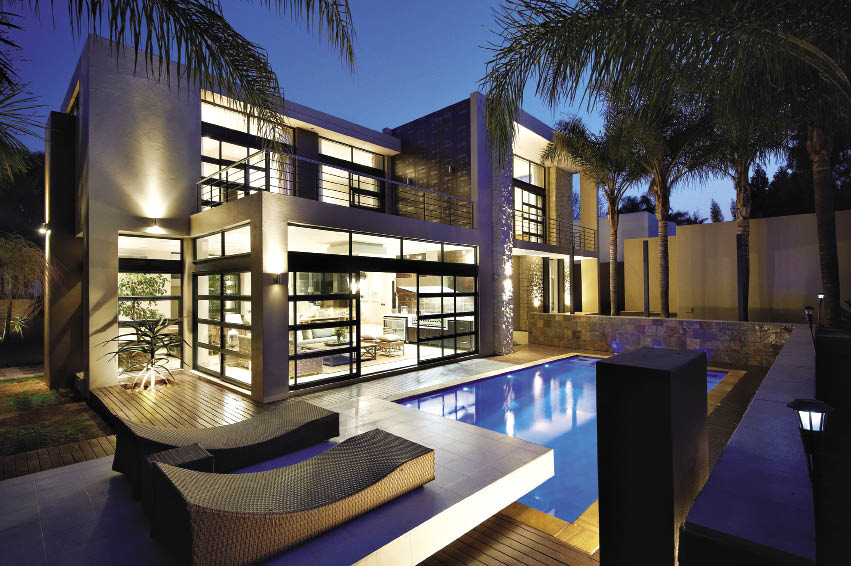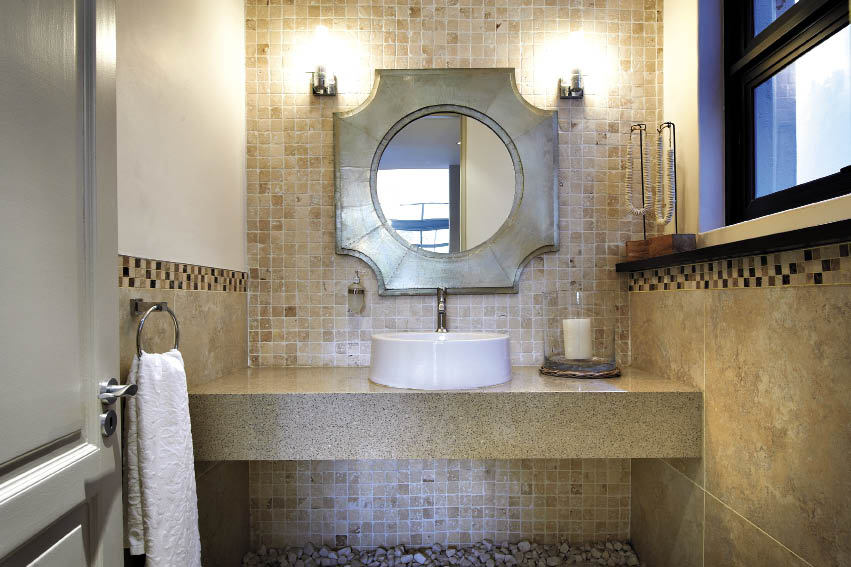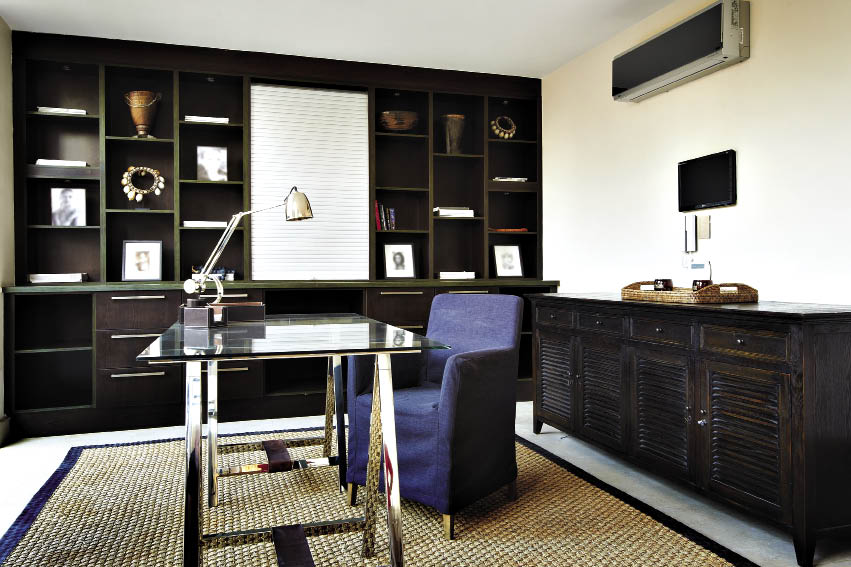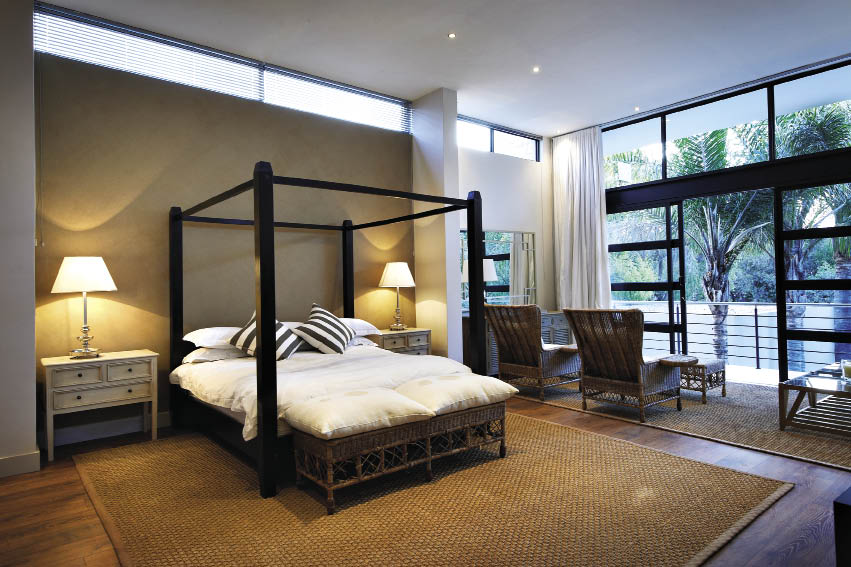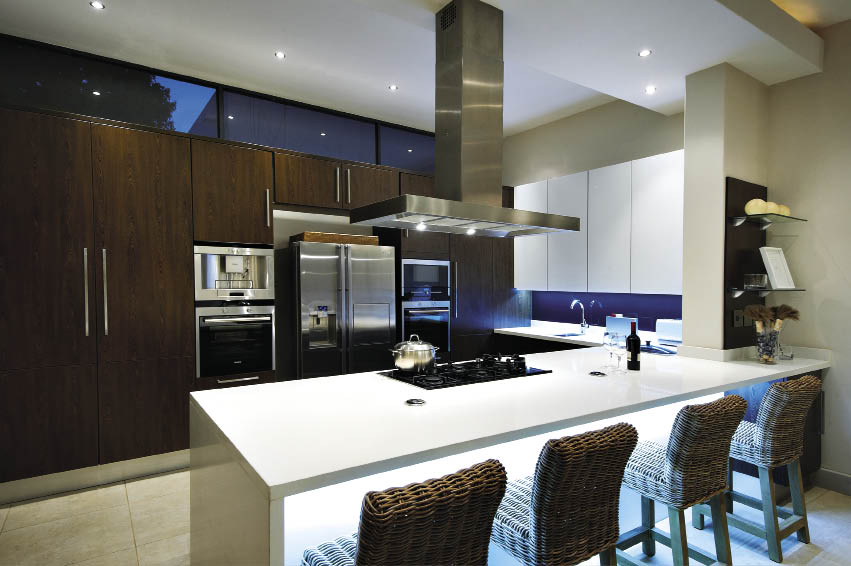 By Sungula Nkabinde, Project Consultant Monique Rankine, Property Co-ordinator Chantel Spence, Photography Nic Baleta
It is one thing for a house to be luxurious and awe inspiring. It is another thing for it to also be calming and relaxing. Most contemporary estate houses tend to be lavishly decorated, or extravagantly furnished – but not this one.
This Johannesburg northern suburb's home is quite the opposite. Its vast spaces are left bare for the most part, and along with an abundance of large glass doors and ceiling-high windows that immerse one in the beautiful surrounding landscape, create a tranquil environment. The owners recently made renovations to turn their home into a sanctuary of leisure and recreation.
And so it is. The estate offers numerous amenities, including a clubhouse, tennis courts, a basketball court, a lapa for functions, a soccer field and a lake. Inside, there is a bar/wine cellar doubling up as a lounge, which also turns out to be the owners' favourite room.
Visually, the house is at one with nature with both the interior and exterior facade permeated by stone, steel and glass. The recurring stone and brick wall theme add a fine touch to the interior, combining with an array of rattan furniture throughout the house to create a somewhat subtle sense of the outdoors.
The bedrooms, like the rest of the house, are simple and enveloped in natural light. And, perhaps it is that they are sparsely furnished and decorated, or that the linen is placed so as to make the beds seem immensely inviting, but it is difficult not to think of these bedrooms as resting havens. This could not be more true than it is for the master bedroom, which is both spacious and serene. A laminated wooden floor complements the earth-coloured, soft rug that provides ultimate underfoot luxury. It also complements the four-poster bed and the seating area where a draped sofa is placed against a cream coloured stone wall. The rest of the room maintains a brown elegance that is broken by a rush of beautiful green plantation that can be seen through multi-frame glass doors leading up to the balcony.
"The idea was to create a home with loads of space for entertainment – a sanctuary in which to unwind – to achieve a design that would provide loads of natural light, a home that would provide maximum privacy but also a home in which one would never have to switch on a light during daylight," say the owners, who remember the project to have been a massive challenge. Being the architects who did the renovation, they drew inspiration from the original house, using it as a blueprint.