Remarkable renovations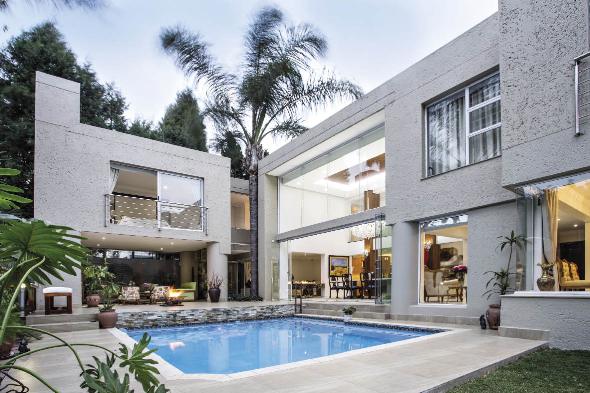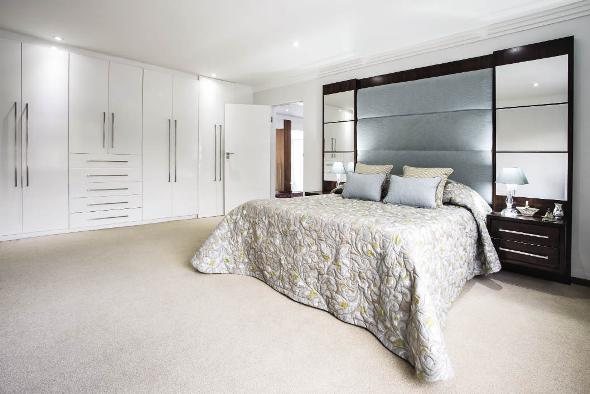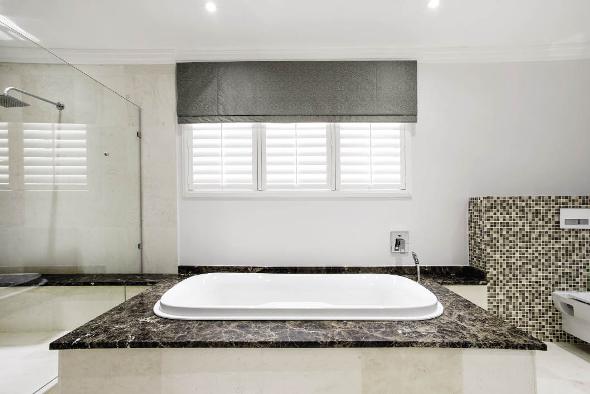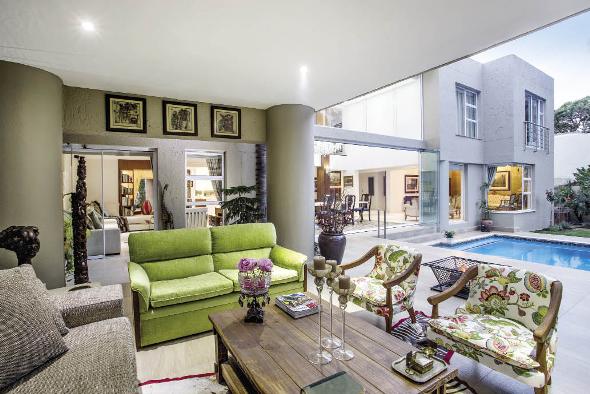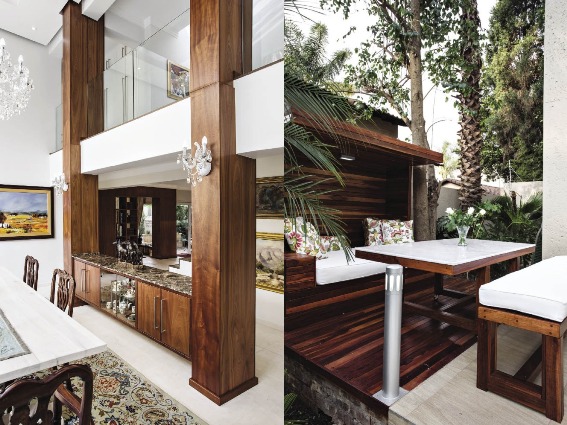 By Sungula Nkabinde, Project Consultant Monique Rankine, Property Co-ordinator Chantel Spence, Photography Karl Rogers
As far as renovations go, the owners of this Sandton home definitely took it to the next level, transforming a modest two-and-a-half bedroom abode into one with four en suite bedrooms, and extra cupboard and storage space.
Many walls were torn down, and even more were built, as the home got an extreme make-over. The ground-floor en suite bedroom was converted into three separate spaces including a formal lounge, a guest bathroom, and a storeroom – access to which is gained from the garden; the former guest bathroom was converted into a laundry; the scullery was extended and a skylight installed to invite more light in. The kitchen and dining room were extensively redone – the former being designed with aesthetics foremost in mind, while still being very practical, with a built-in fridge and walk-in pantry.
"We are very pleased with the double sink, which was manufactured from Corian and moulded into one single piece, free of joinery and silicone – it has made it very easy to clean the surfaces," explain the owners, when talking about the highlights of their kitchen.
The dining room was extended into the outdoor patio, and is now a double-volume space connecting the formal lounge and the TV/family room in an easy flowing style.
"We also selected a three tier cornice design to create the illusion of height in the home because the ceilings are low – the paint also helped," the say, adding that by painting the ceilings an ice white and the walls a softer cream, the space is now both lighter and warmer.
Outside, they also created an outdoor fountain with seating area, and replaced the porcelain tiles with "shell stone" marble tiles to create a richer and more natural feel. The entrance to the home was widened and a mosaic inlay was laid on the floor, while a customised stainless steel gate was installed as well. A chandelier was fitted and a Persian carpet was placed at the main door, which in effect makes the entrance an entrée to the style of the main house.
"We wanted to achieve a contemporary home, that could still accommodate the diverse styles and tastes of all four of its occupants. The result is a home that is modern but eclectic," say the owners.