Resplendent vision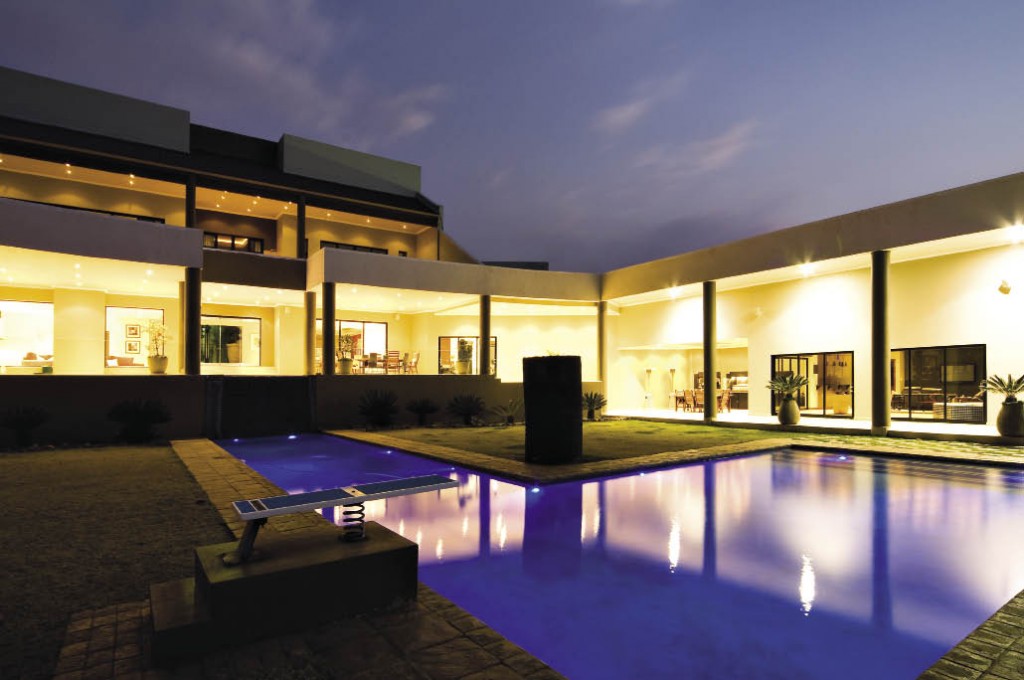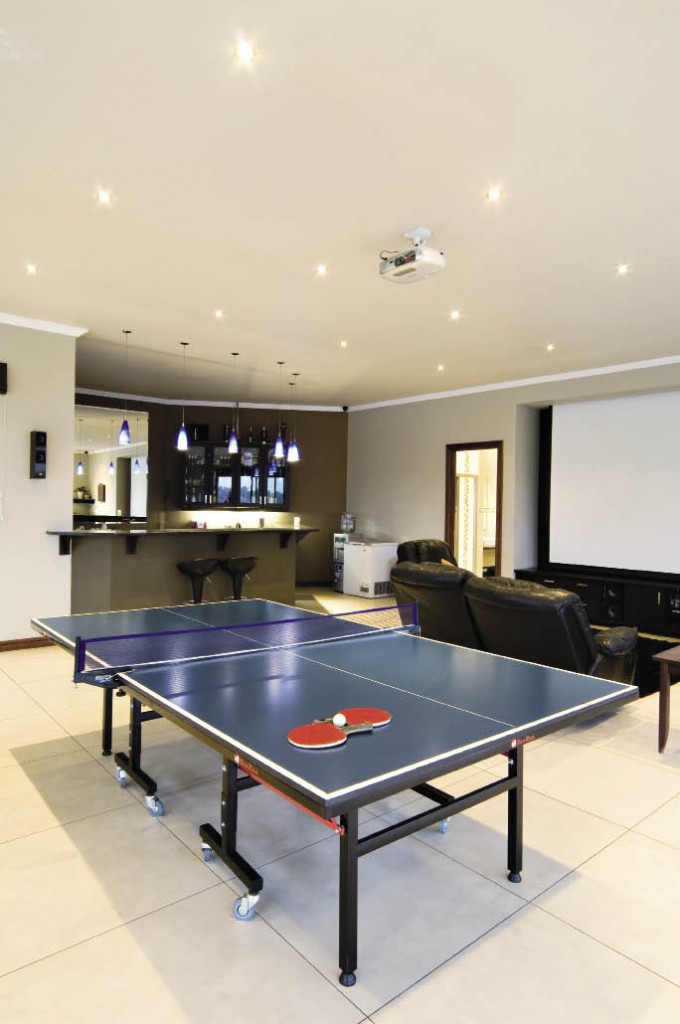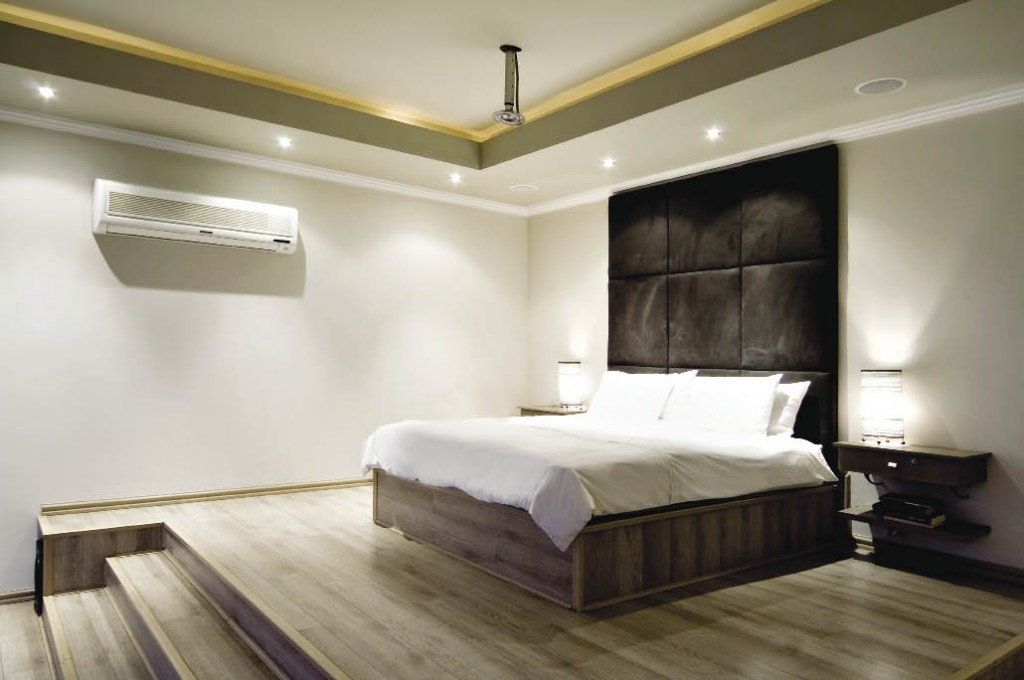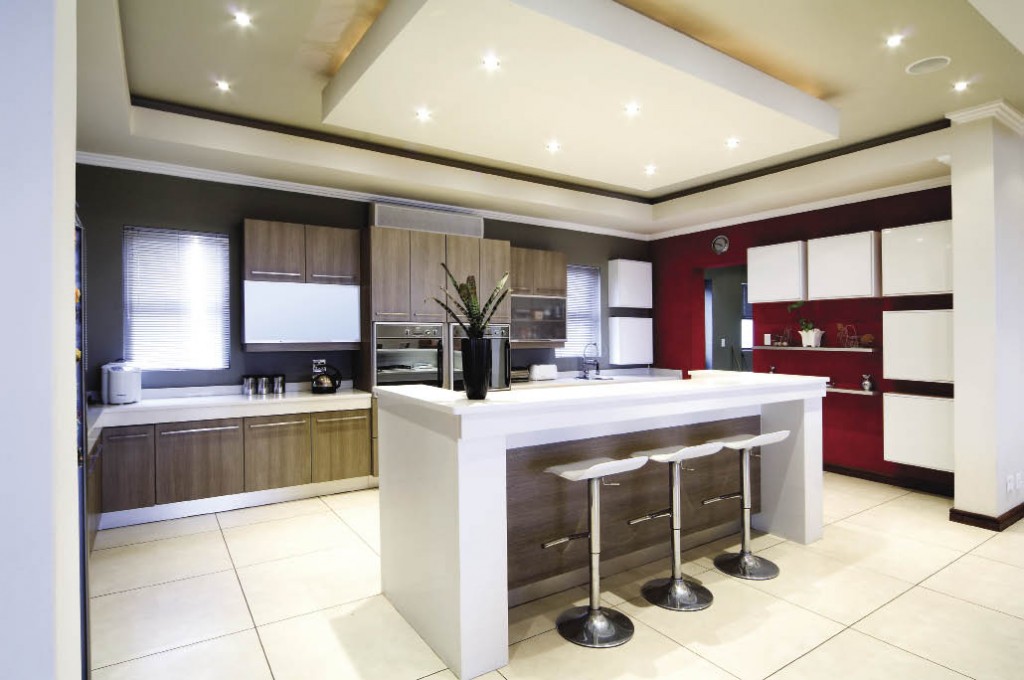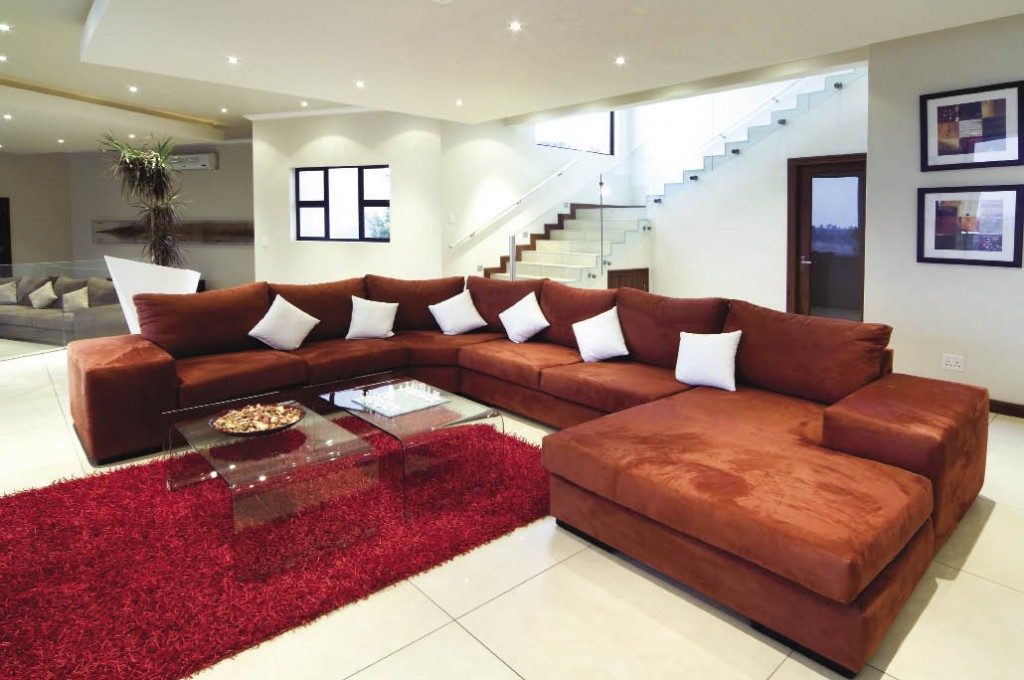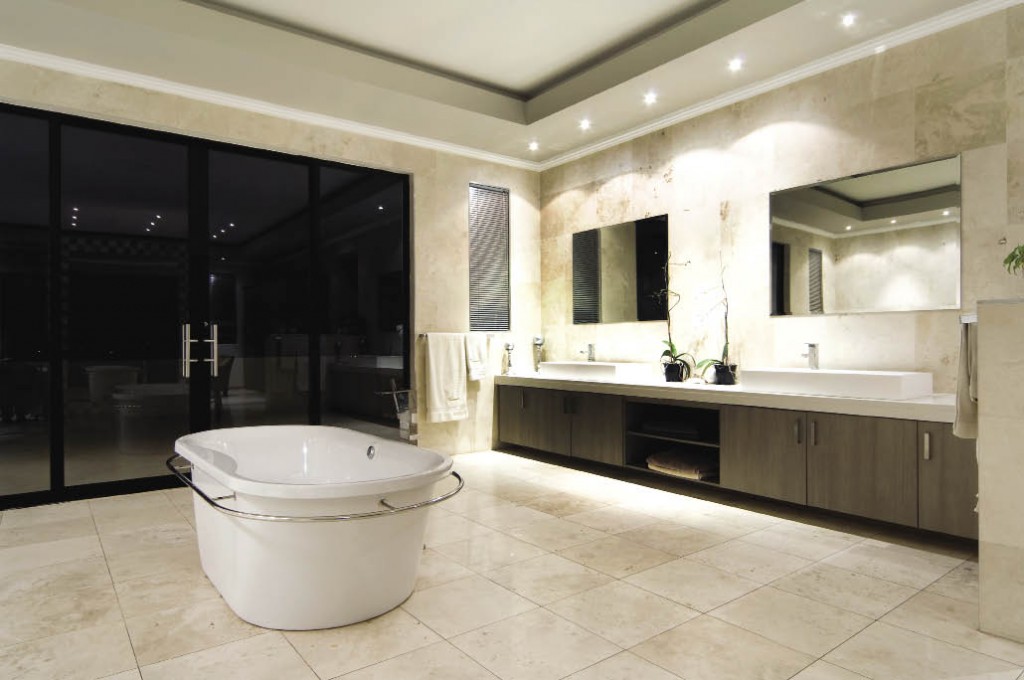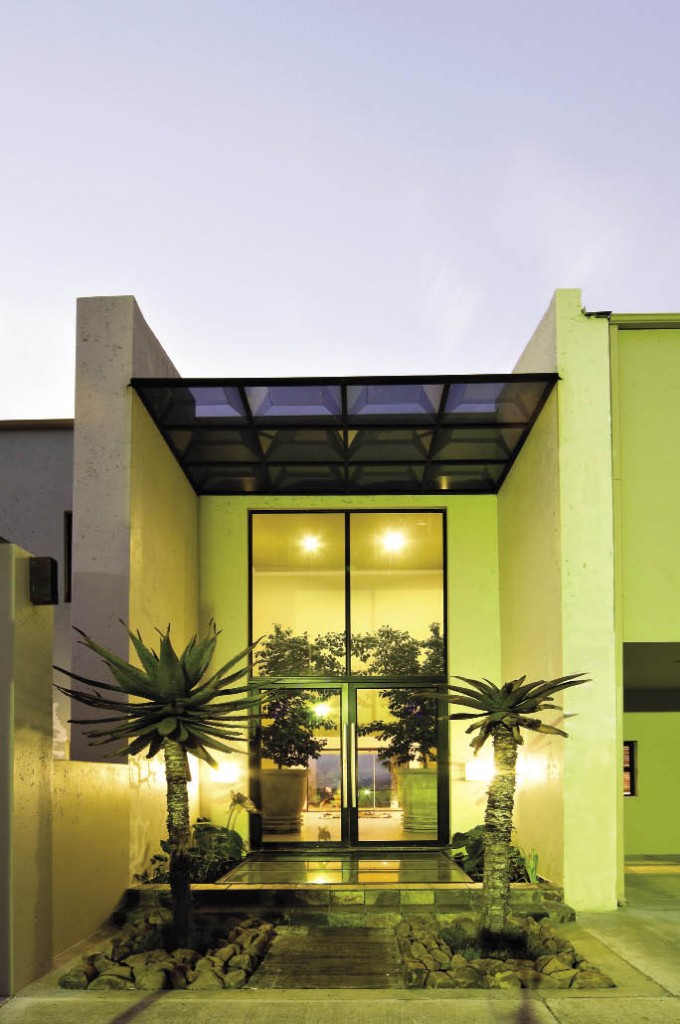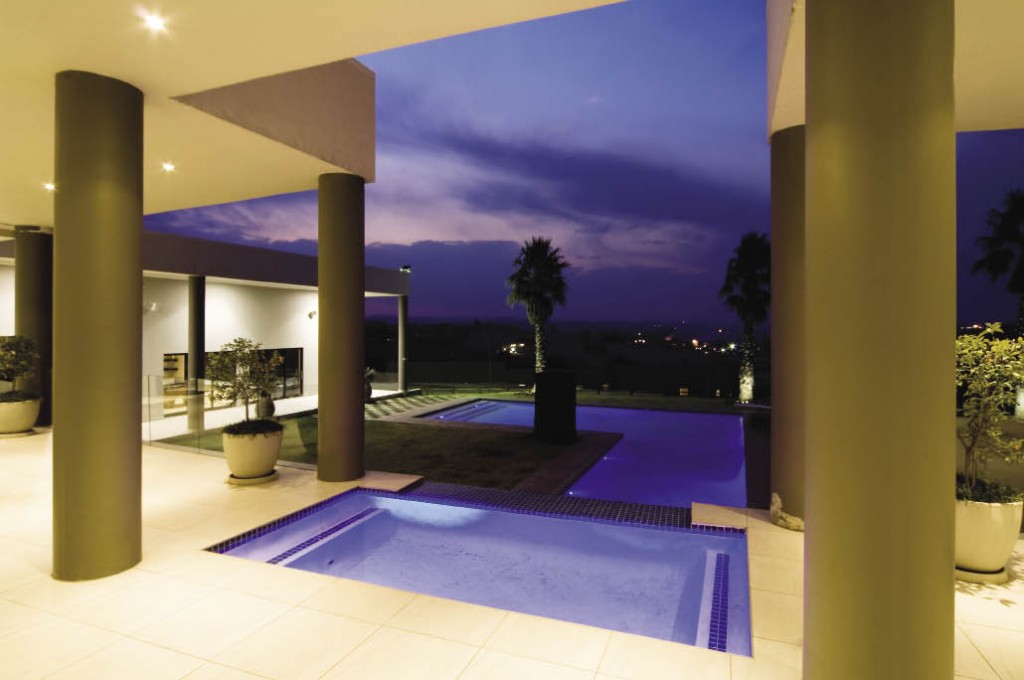 By Justine Olivier, Project Consultant Cherise Haskins, Photography Karl Haskins
For some, the idea of owning a spacious property, with roaming buck and horses, set high on a hill within a secure estate is nothing but a dream, and a distant one at that. For this home owner, however, it became a magnificent reality.
The main attraction of building a home on such a property was its great north-facing potential. Built specifically in a U-shape and ingeniously designed around the land, the home comprises high columns, an expanse of floor-to-ceiling windows, a neutral palette and contemporary design, with the intention of having the air and appearance of a grand hotel upon entry into the estate.
Open-plan in design, the interior is a reflection of the exterior, as great care was taken to ensure that every piece of furnishing and design exuded a luxurious sophistication.
The kitchen is an entertainer's dream, not only fully equipped with the latest appliances but fashionable in design with a vibrant red feature wall that has become the focal point of this space.
The contrast of the neutral white hue with the feature wall is ingeniously balanced by the use of earthy wood cupboards and drawers.
As this room is also U-shaped in design, it allows for efficient ergonomic movement and the inclusion of the kitchen island provides ample room for the preparation and creation of delicious dishes. As the house is built to offer open and flowing spaces, the kitchen leads to the dining and lounge areas in a swift and easy movement. Public spaces are well defined by the positioning and use of furnishings in these areas. Glass walls in the entrance hall separate each room while creating the perfect seamless flow consistent with an open-plan design. The neutral palette of the interior creates the perfect canvas for the vibrant furnishings. The bedrooms follow suit with the rest of the home portraying a simplistic design, and allowing for the spaciousness to add a sense of serenity to each private space.
The main bedroom caters for every luxury, equipped with its own lounge, a generous bathroom and even a coffee station – the ultimate indulgence.
The bathroom includes a double shower, bidet unit, toilet, a freestanding bath tub and a double volume vanity.
The entertainment area provides endless hours of relaxation and enjoyment and is equipped with a big-screen TV, a contemporary bar, table tennis facilities, jetted spa bath and a pool table.
This area also offers a breathtaking view of the estate, making this area a perfect space to enjoy time with family and friends.
The patio, an extension of the inside entertainment area, is equipped with the latest braai unit. Fold-away stack doors allow these two areas to merge into one, allowing for the serene ambience to flow throughout the interior and exterior unhindered.