SA Home Owner Dec/Jan giveaways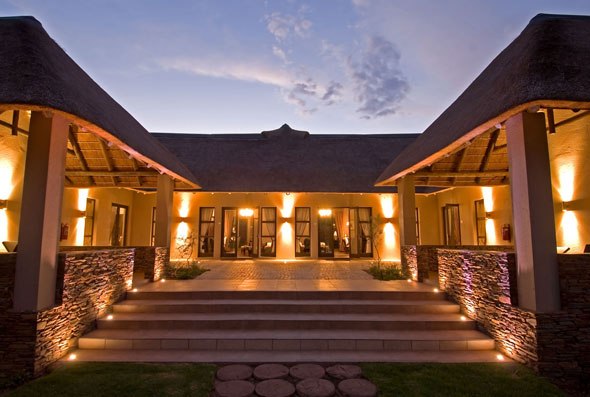 Have you entered our fabulous Dec/Jan print giveaways yet? If not, you have until 31 January to enter. Find out more here:
Giveaway 1:
One lucky reader will stand a chance to win a four-piece Tumi corner suite worth R26 400.
Distinguished and bold, the contemporary four-piece Tumi corner suite from Alpine Lounge's Ashanti Collection is available in a variety of leather types to suit all décor styles.
The Tumi is manufactured by local craftsmen to the highest international standards.
It boasts all the unique Ashanti quality features that any discerning home owner would expect from an high-end sofa – sophisticated style, timeless design, luxurious finishes, and meticulous craftsmanship that guarantees maximum durability.
Alpine Lounge is a leading furniture manufacturer of luxury seating. It only uses top quality raw materials and enjoys exclusive use of indigenous leather types sourced from South Africa and Namibia. As such, the company is able to guarantee the highest levels of luxury, durability and longevity on all its products.
For more information call 021 951 7150, email mariec@alpinelounge.co.za, or visit www.alpinelounge.co.za.
Giveaway 2:
Win an indulgent getaway to Valley Lodge & Spa worth over R40 000.
Nothing gives better meaning to the word "indulge" than with a bit of pampering at one of the country's finest lodges and spas. Valley Lodge & Spa is an award- winning, four-star country hotel that offers amazing spa packages to satisfy the most discerning guests. Take pleasure in all that's on offer at the lodge from delectable cuisine to luxury accommodation.
You and a partner will enjoy eight hours of top-to-toe pampering, which includes a full body aromatherapy massage of 90 minutes, hydrotherapy, a 90-minute facial including an eye rescue treatment and products, as well as a three-course lunch with a bottle of Cap Classique wine, elegantly finished off with a manicure and pedicure.
Plus the winner can look forward to enjoying a three-night stay including breakfast, lunch and dinner for you and your partner. On the day of spa treatments, guests will have access to all the spa facilities including the indoor heated swimming pool, public jetted spa bath, steam rooms and sauna.
The spa is a complete package bringing together health and wellness designed to suit all your therapeutic needs leaving you feeling rejuvenated.
The lodge is situated at the foot of the Magaliesberg mountain range on a nature reserve, offering the perfect space for pure bliss and tranquillity. Valley Lodge is just an hour's drive from Johannesburg and Pretoria, making it easily accessible and the perfect escape from the hustle and bustle of the city.
The hotel offers convivial Sunday lunches, private picnics on the banks of the Magalies River, bird watching, hot-air ballooning, professional conferencing facilities and fly-fishing activities.
Having won the Gold award for the Best Accommodation and Restaurant in the West Rand, from West Rand tourism in 2013, this hotel is a wonderful retreat in the countryside, ideal for business or leisure.
For more information contact 014 577 1301/5, sales@valleylodge.co.za, www.valleylodge.co.za.
Buy the Dec/Jan edition of SA Home Owner for details on how to enter these giveaways.