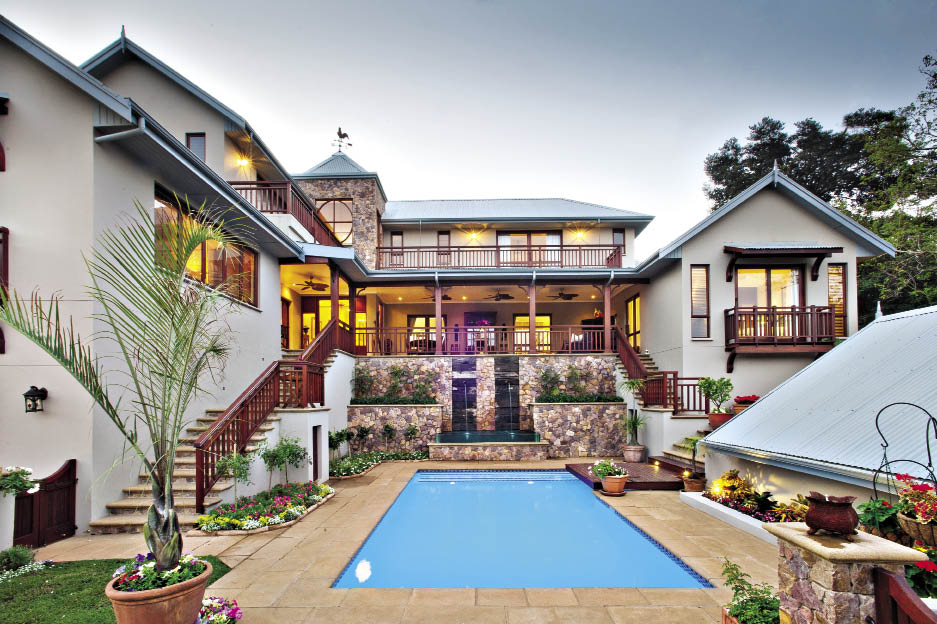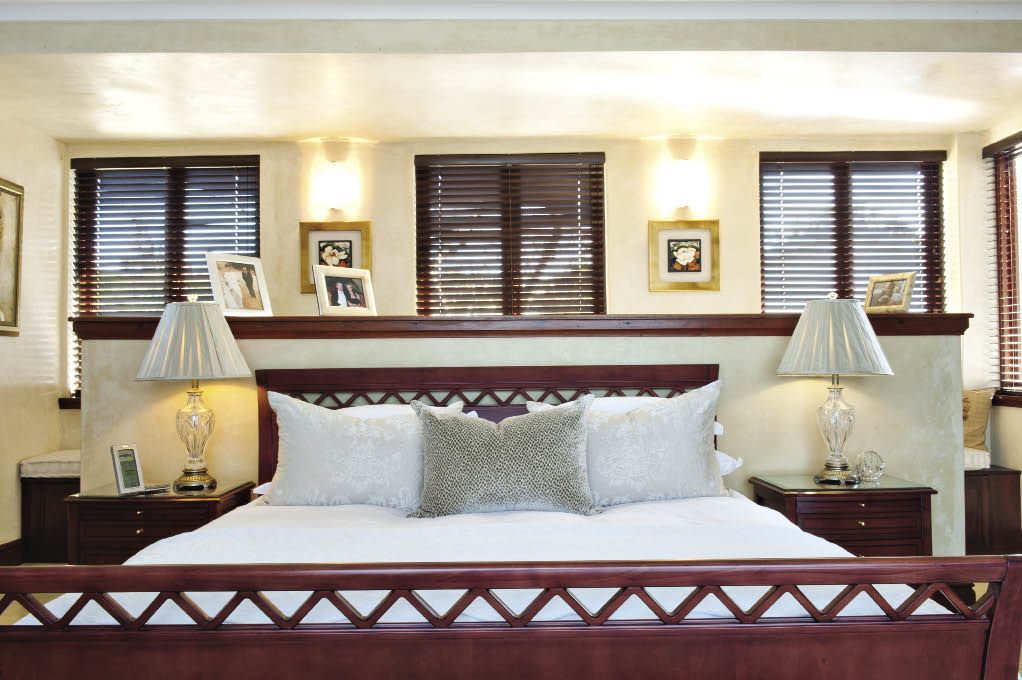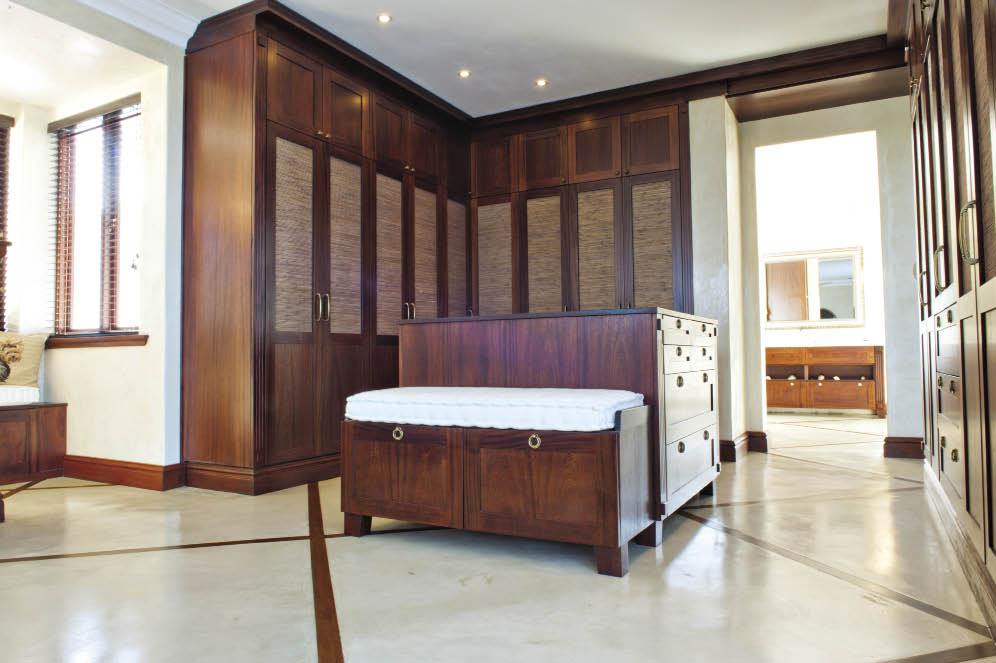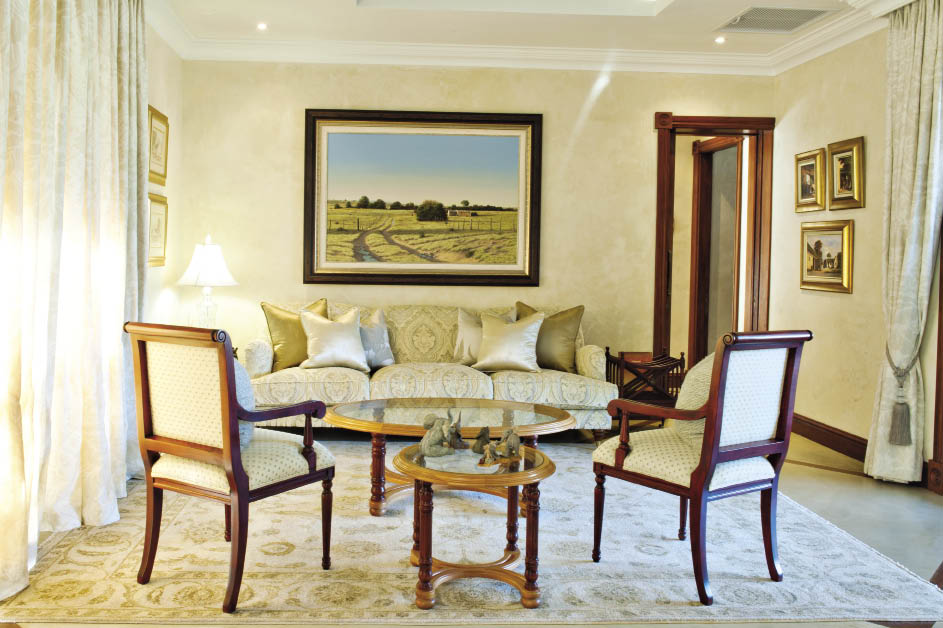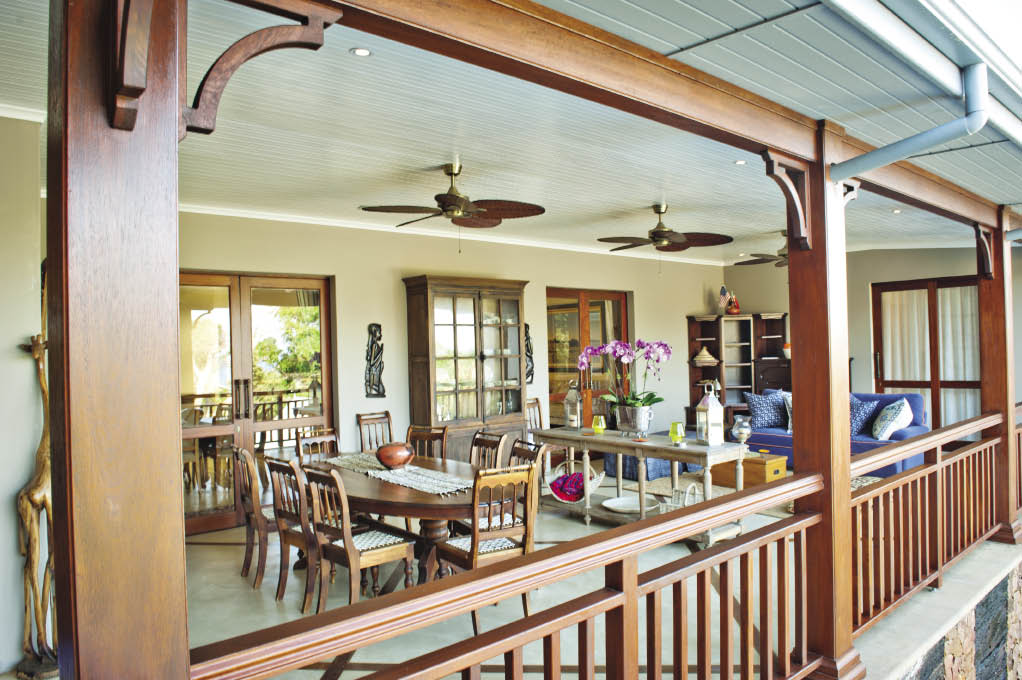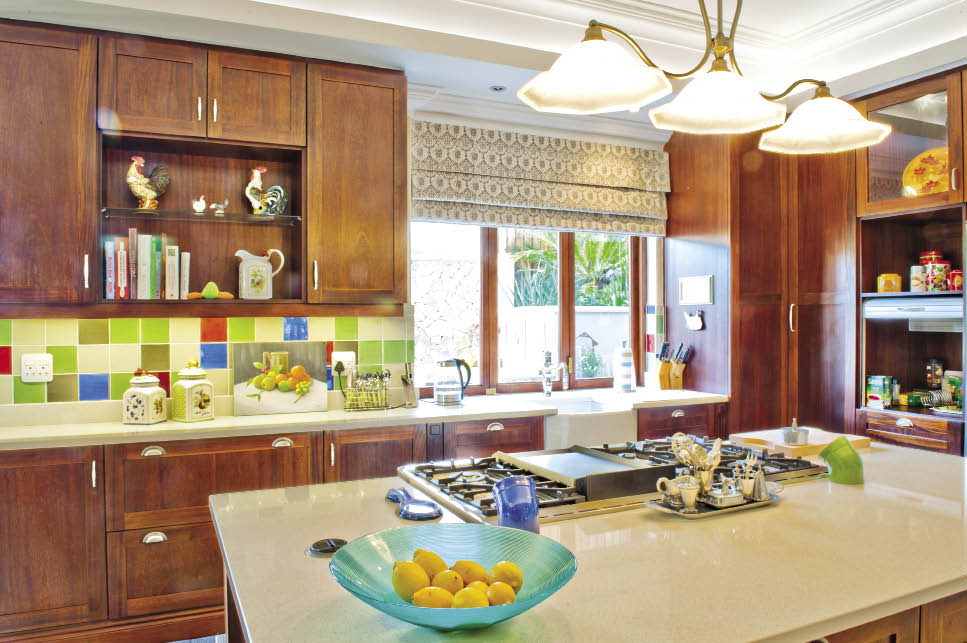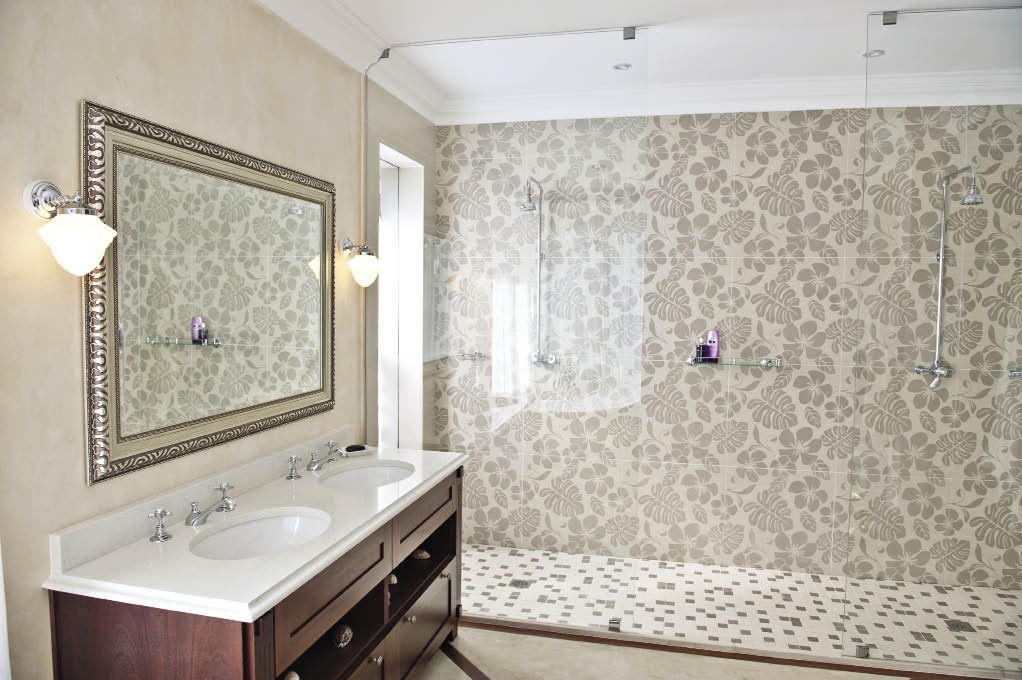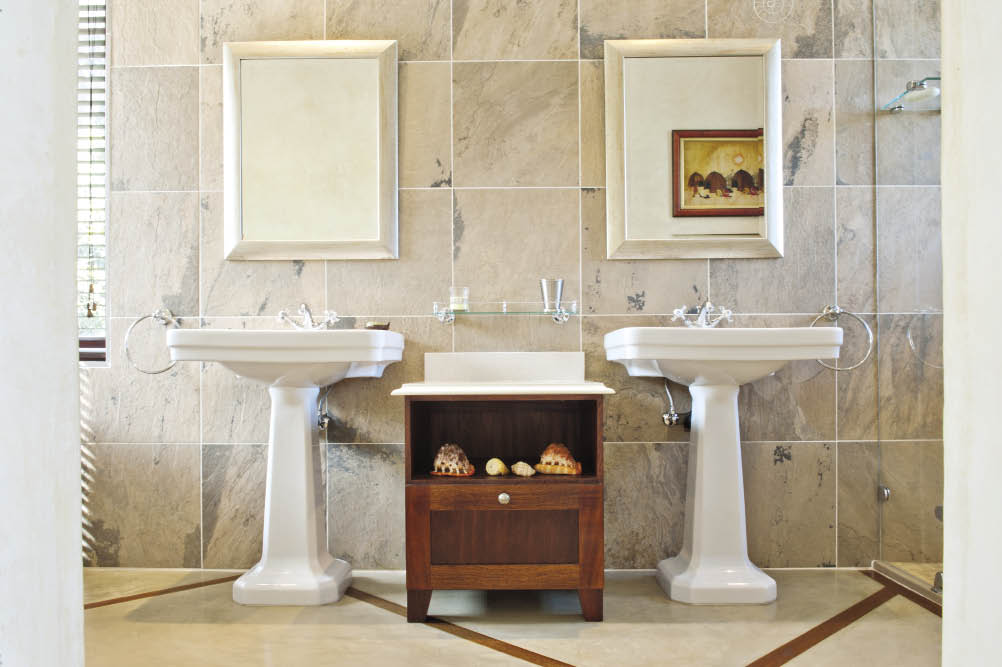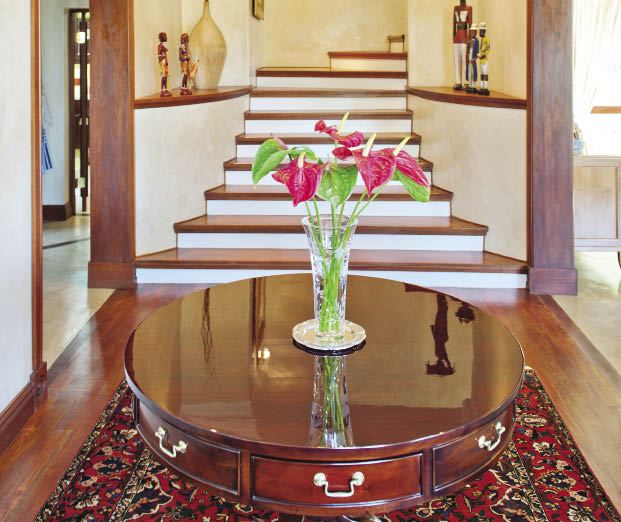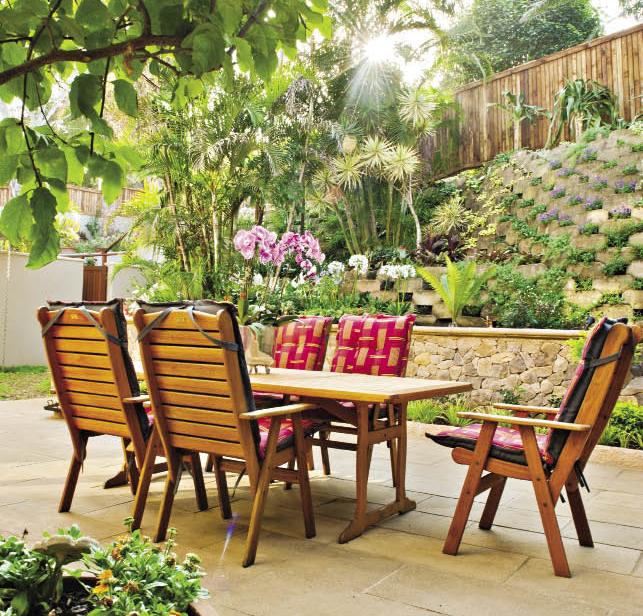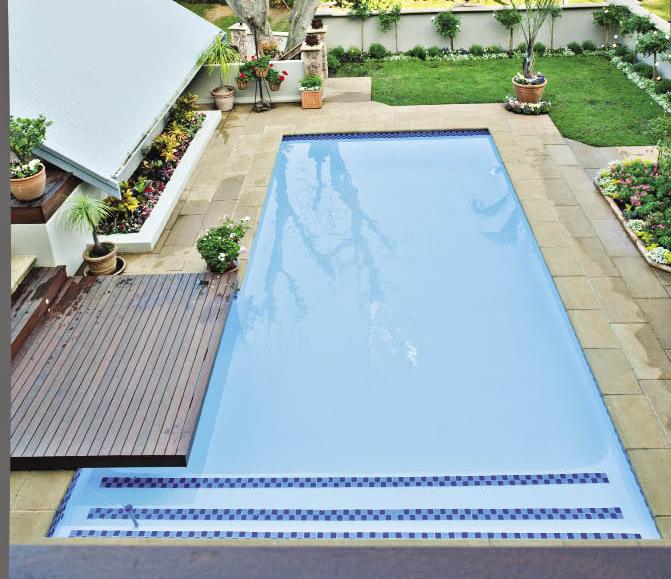 By Anna-Marie Smith, Project Consultant Avril Elias, Photography Chris Allan
A passion for all things renewed, beautiful and of superior quality shines through every aspect of this house in the KZN suburb of La Lucia.
When it comes to a prize location so close to the coast, the owners say their retirement home had to comply with three important elements. For them, it was imperative that returning to a familiar lifestyle on the KZN North Coast would enable them to see, hear and smell the ocean. Once found, they took full advantage of the opportunity to create a home with a typical east African ambience, to reflect the Victorian and colonial traditions of bygone eras they fondly observed during their travels.
And so, when they came across this perfect renovation site in an ideal setting, their architects skilfully paved the way for their trusted construction company, who came highly recommended by local friends, to embark on this massive project. Together with Patrick Lloyd-Warren and his sons Chris and Brad of Lloyd-Warren Construction and The Carpentry Division, the owners created a comfortable home that fulfils their lifestyle needs, while constantly taking them back in time to their favourite places on the African continent.
Such is the deep undercover verandah with typical trimmings including traditional ceiling fans that for the owners, are reminiscent of a special visit to the Royal Livingstone Hotel in Zambia. Patrick says time spent doing restoration and refurbishments on historical buildings, both in the US and UK, bodes well in successfully completing intricate stone and timber detail as seen here, where every stone was hand chipped, and columns placed with absolute precision.
The owners' wish to introduce unique decor elements throughout their home allowed contractors to prove the value of custom solutions and designs. Stylish fittings and furniture selections suit individual living areas throughout the interior, as well as on the undercover verandah where the colonial ambience has created a typical laid-back environment. Continuing along the classic lines of this African theme that is enriched by textures and natural tones, are the exterior walls completed in custom-formulated paint solutions by House of Paint Hillcrest.
When spending time on the inside of the house, the overall ambience of the interior is one of character and detail, where screed floors with diagonal timber inlays provide interesting detail, and wallcoverings exhibit individually selected applications in variations of natural textures and tones.
And the classic kitchen, that was designed and custom installated by Jonco Kitchens, offers a convenient work and social space, with every stylish surface, cabinet, and an elegant enamel gas cooker that a keen chef's heart might desire.
The bedroom suites, each with a distinctive East African theme and name, such as the Kilomanjaro Suite upstairs, reflect further personal touches in rich combinations of the owners' private fabric collection from African countries.
The adjoining bathroom suites were completed in selections of imported porcelain tiles from Italtile, chosen for its natural stone appearance, as well as variations in creating specific aesthetics as seen in the tropical decor jungle design on an inside shower wall.
In offering its occupants every considerable comfort, they have also acquired their hearts' desire – a beautiful seaside retreat.