Even the smallest patio can benefit from stylish furniture, says Alon Sachs of Mobelli Furniture + Living.
How can the right furniture enhance small spaces?
Just because you have a small outdoor living space or balcony doesn't mean you have to compromise on enjoying time outdoors. With the right furniture choices, you can make the most of your space.
First consider how you want to use the space, whether it be for relaxing, dining or both. With multi-purpose furniture, you're not restricted to a space that serves only one purpose.
What is the secret to a beautiful yet functional patio?
The latest trend is all about creating a seamless indoor-outdoor environment. We want all the elegance and comfort of our indoor lounges replicated outdoors. Comfortable, fully upholstered lounge suites are on trend. Another hot look is family-focused communal dining with extendable tables and a mix of seating options like armchairs, side chairs and benches to suit your floor space.
And in terms of accessories?
Accessory choices depend on available space. Side tables are always a practical option. You can even mix them up with different shapes and colours to express your own personality. Illuminated accessories are a fun choice and add ambience after the sun goes down.
How can you create good flow on your patio or balcony?
Avoid clutter in small spaces. Rather choose a few beautiful pieces that will complement your lifestyle. Consider access to and from the balcony and make sure furniture doesn't block access.
Also, consider wind on a balcony. Chair options made from sling material are a great option. Although they don't have cushions, they're comfortable to sit on.
In terms of fabrics, any hot colour palettes and designs to add interest to pint-sized areas?
Outdoor acrylic fabrics in soft greys or charcoals, combined with white, are on trend. We are also seeing pastels coming through – particularly soft greens and blues as accent colours for scatter cushions and side tables.
Tip: Choose furnishings in subtle shades for small spaces.
The Famiglia picnic table is ideal for laid back alfresco dining.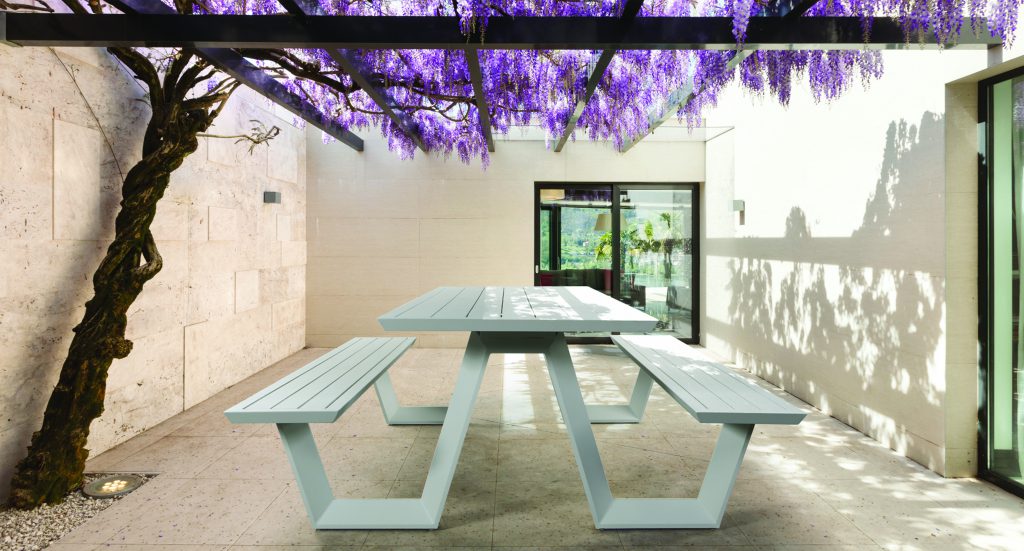 The Grandé extendable table with Mediterranean chairs can be customised to suit your space and needs.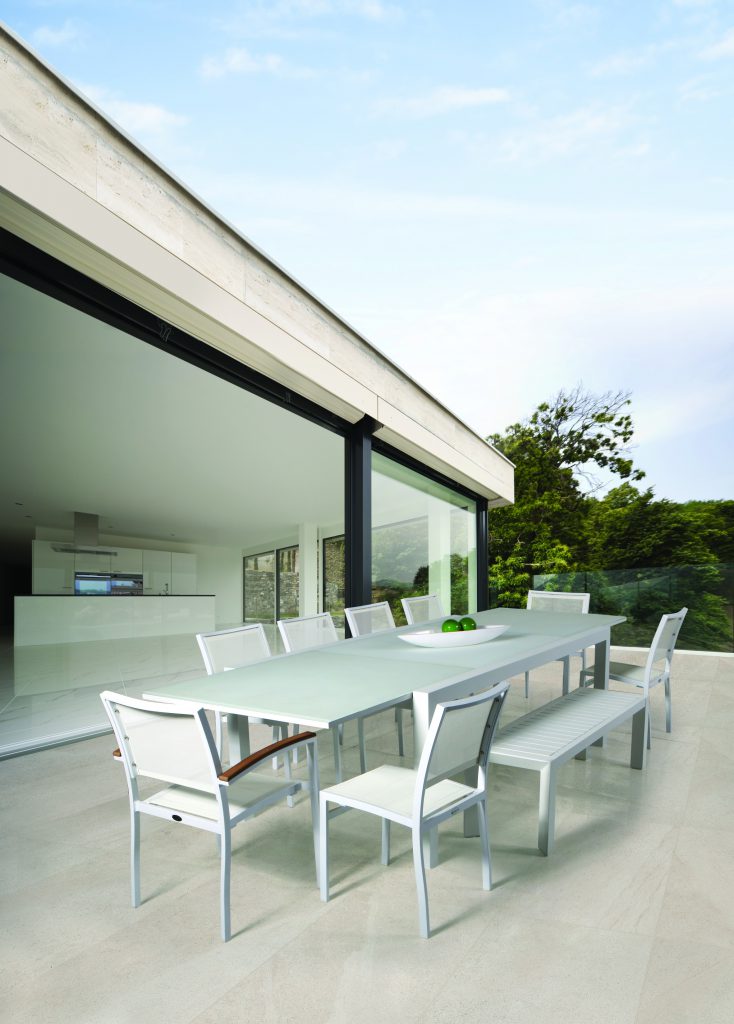 The Xanadu lounge set is versatile enough to suit both spacious and compact outdoor areas.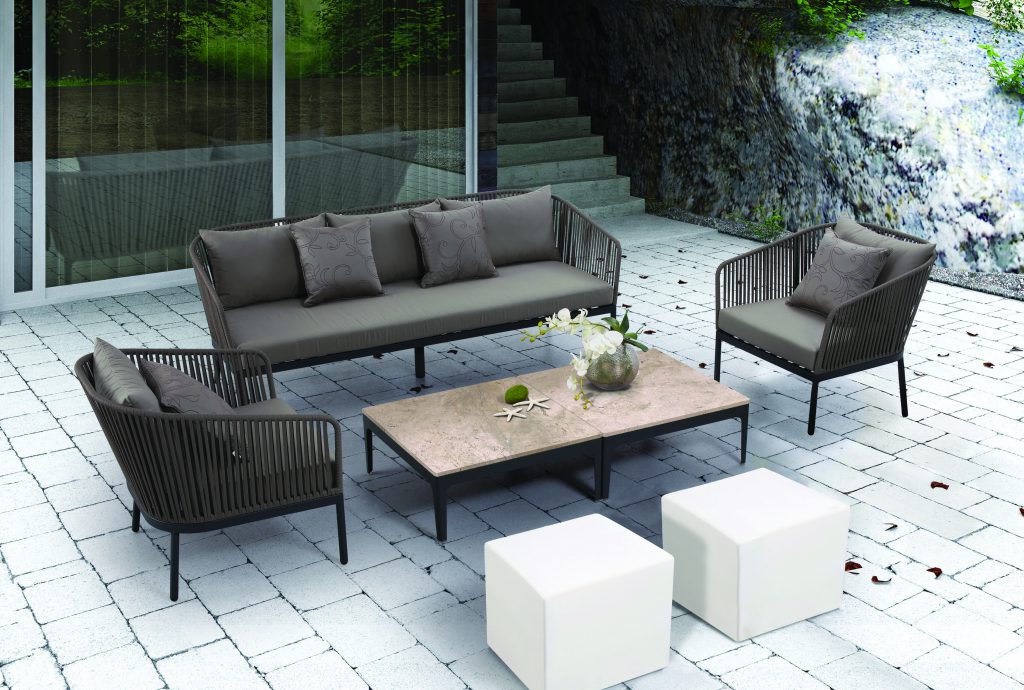 Accessorise small spaces with functional, compact pieces like this fuss-free coffee table.