Soaked in serenity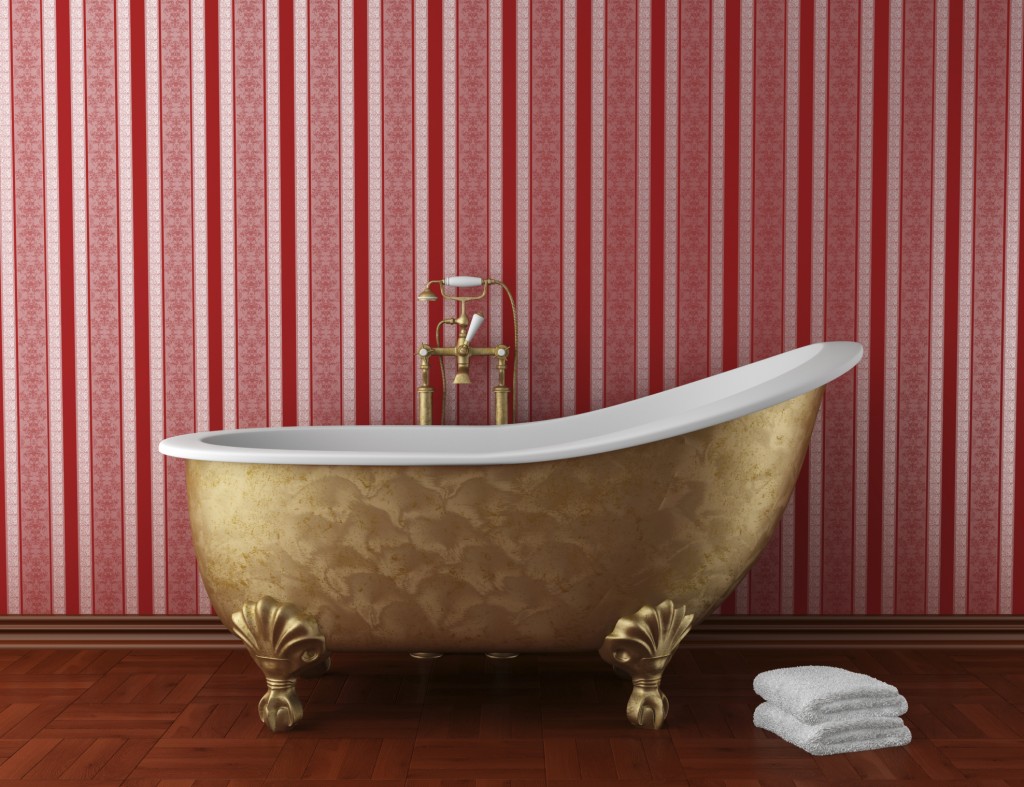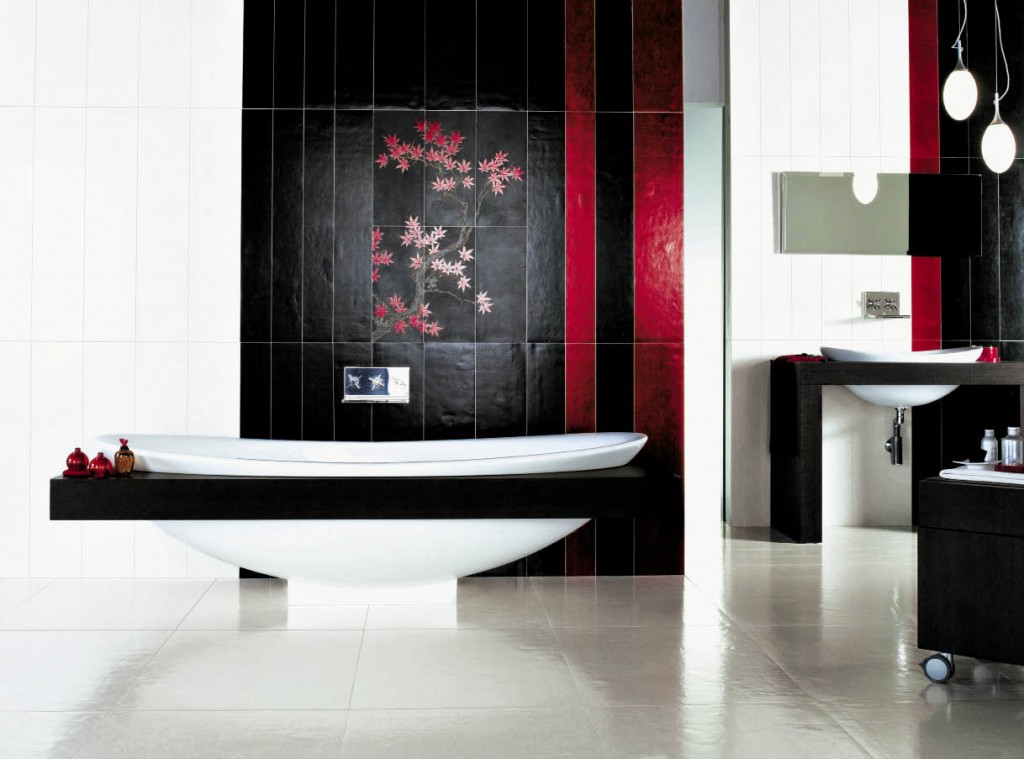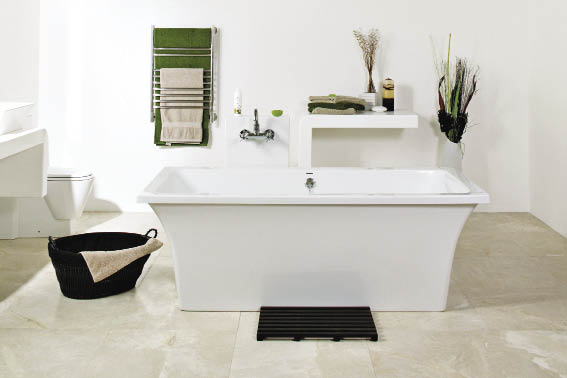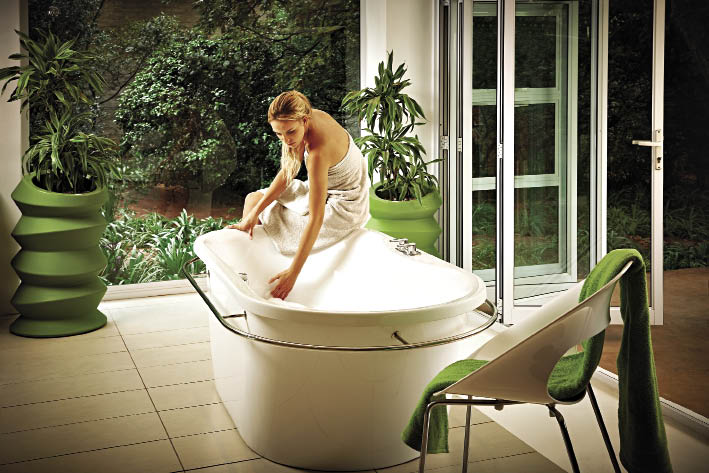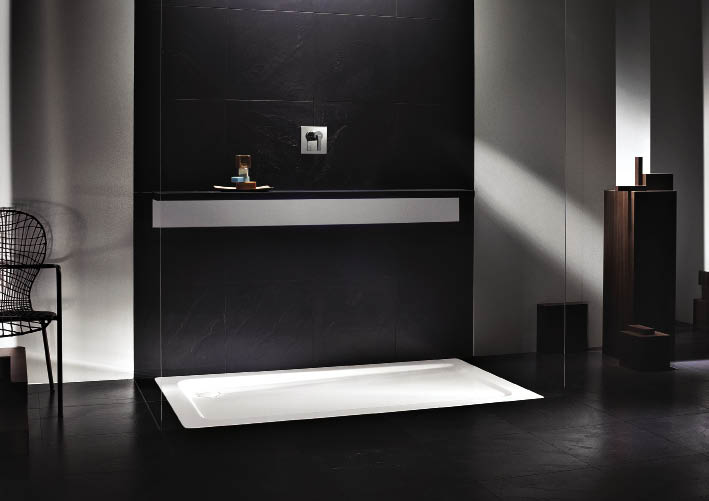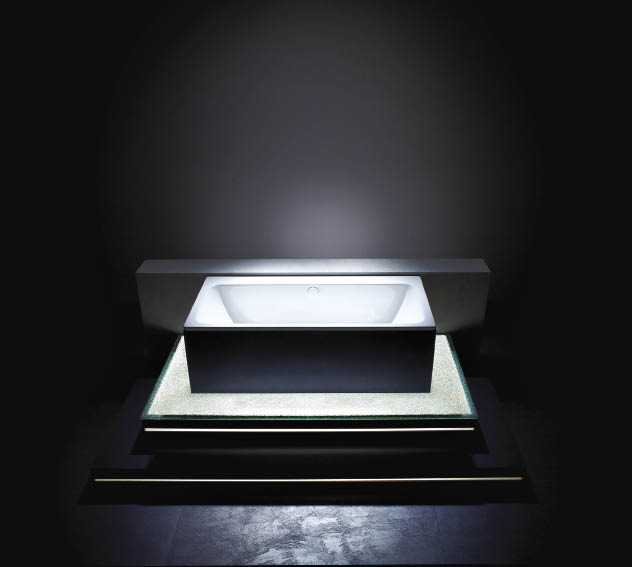 By Mari Sciarappa
Saint Thomas Aquinas, a medieval theologian, once said: "Sorrow can be alleviated by good sleep, a bath and a glass of wine." Gone are the days where bath time was simply for getting clean. More and more people, from all walks of life, use this time to soak themselves in serenity, submerging deeper into tranquillity and feeling a total rejuvenation.
Any bathtub can be used during this time to escape the world and all its problems. However, with the innovations in the bathroom industry offered by market leaders, true indulgence is achieved from only the very best bathtubs.
Hassen Muhamed, from Bathroom World, notes that a new concept in baths, which caters to even the most demanding customer, is the attractive "Happening" tub, which has an integrated furniture unit and screen and features the Relax-Blow hydromassage system, chromotherapy (light therapy) and cold steam (steam and aromatherapy). If you had every intention of hopping in and out, rather take a shower, because you aren't going to be able to leave anytime soon.
Chromotherapy, according to World Wide Health, is an alternative medicine method. It is claimed that a therapist trained in chromotherapy can use colour and light to balance energy wherever our bodies are lacking, be it physical, emotional, spiritual, or mental.
Hydrotherapy is the use of water for the treatment of diseases. According to Holistic Online, hydrothermal therapy additionally uses its temperature effects in hot baths, saunas, wraps and so forth for various treatments. Both therapies are bath time advancements that offer users complete and total mind, body and soul rejuvenation.
An example of this is the bathtub range offered by Summer Place Spas and Baths, a company that brings holistic healing and total relaxation into one, beautiful design. According to Glen Varrie: "Summer Place Spas and Baths offers customers the luxury and benefits of hydrotherapy in the comfort and luxury of their own homes."
By using state of the art technology and scientific breakthroughs, clusters of micro-jets force blood to the surface. This hot water therapy provides relief in muscle tension and disorders, strains, arthritis and chronic pains. These luxury baths also have that introduce air into the centre of the incoming water stream – a brilliant way to relax and soak up all the wonderful healing powers of water.
These days, not only are lavish bathtubs being offered to consumers, but highly functional products are on the market as well. The sheer magnitude of variety in the bathroom industry is mind-boggling. Customers are certainly spoilt for choice when deciding what baths to choose from. According to Home and Garden Ideas, "leading the pack in today's modern style tubs are the alcove, corner and drop-in styles of built-in bathtubs".
The alcove in particular is highly popular, and the drop-in option is perfect for having a long luxurious soak. This category, according to the website, was prominent among ancient Greek and Roman cultures and therefore has a number of exotic styles to choose from.
Home Style Choices adds to these categories by function rather than style and mentions general purpose, soaking tubs, walk-in bathtubs and whirlpool and air tubs as options that home owners can also consider.
Dado Creations' Nico van der Merwe sees the trends shifting towards matt finishes in freestanding bathtubs that are made from composite materials, and adds that novelties like integrated, internal overflows are increasing in demand. These composites use top-quality materials, will last a lifetime and have great insulation properties – making it greener and eco-friendly.
The innovations in the industry are also incredible. With heaters and electronic controls being introduced to the market as well as integrating sound experiences, and chromatherapy and hydrotherapy, bath time has actually become more than just time to relax and now offers more of a full, therapeutic experience.
When choosing the right bathtub to suit you, experts from Cobra believe that the bathtub has become simpler with cleaner lines, although there is now a wider range of choice in shapes. Baths have changed from the conventional rectangular shape to almost any shape one can imagine – triangular, round, oval and so forth.
This allows for the option to place a bathtub in a corner, against the wall, in the middle of the room and so on.
Some of the ultra-modern bathtubs which are emerging in Europe include built-in LED lights, sensory fixtures within the tub to regulate the water temperature and pressure, which ultimately aids in saving water – with all this in mind, the future bathtub will definitely be something to look forward to.