One of the most effective ways to create a visually interesting space is to use neutral backdrops and pops of colour. These carefully curated rooms make an impact with their details.
A bright yellow sofa takes centre stage in this contemporary lounge. Leather occasional chairs, industrial pendant lights and a gallery wall give the room a laid back luxe feel.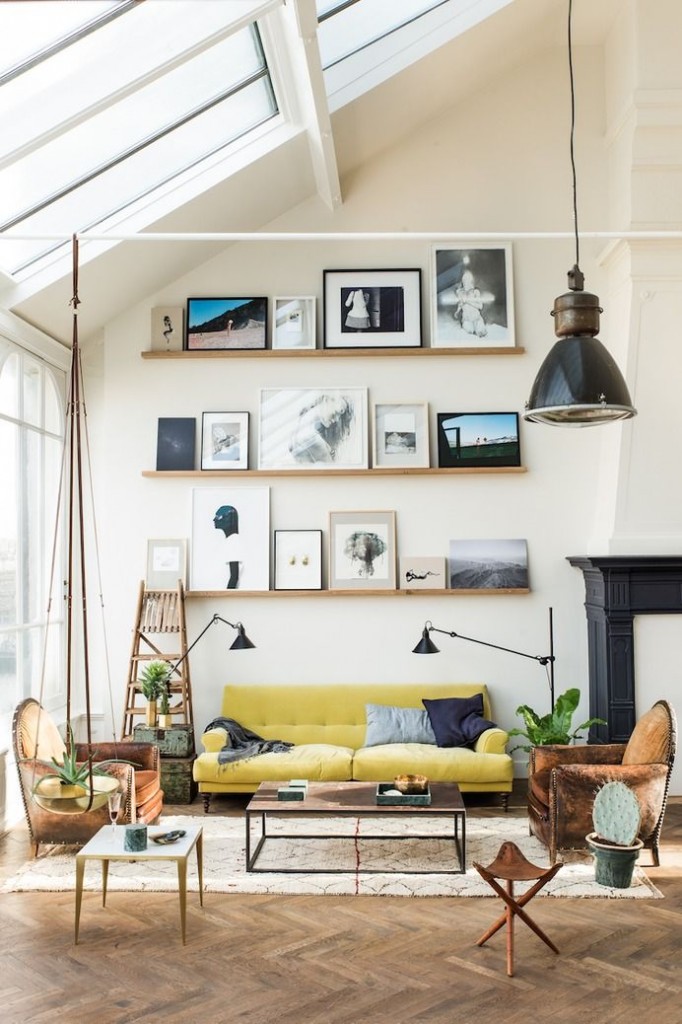 Built-in shelves display a selection of ceramics and glassware, and add visual interest to an overall neutral kitchen
Sometimes a retro painting and pink throw is all you need to add pizazz to a bedroom.
This rug blends mid-century modern with rustic bohemian style, whilst adding a much-needed colour-pop!
A funky blue chair makes a welcome addition to an otherwise neutral space.
This cute scatter cushion works well as a juxtaposition to a cream and monochromatic lounge.
White doesn't need to be boring when you have a zesty lemon cabinet and quirky accessories to compliment stark walls.