Stairway to heaven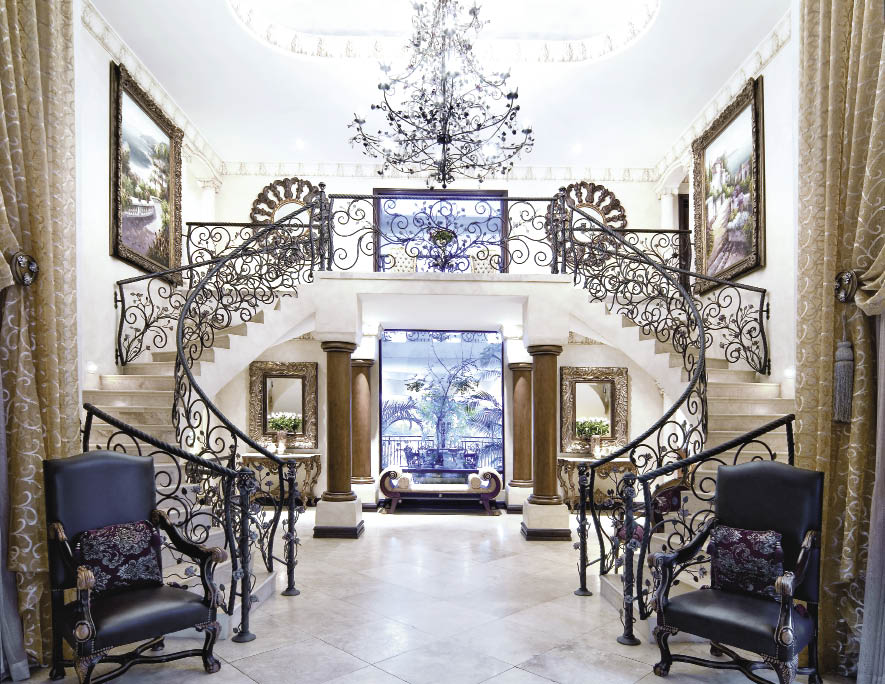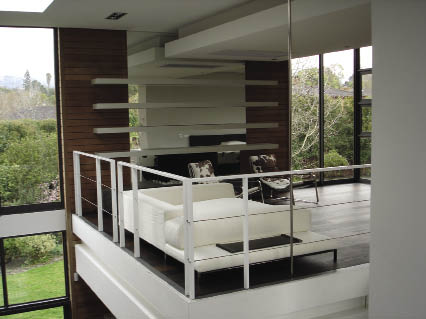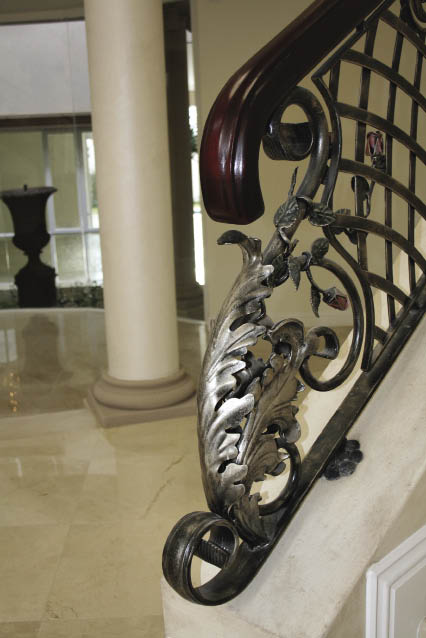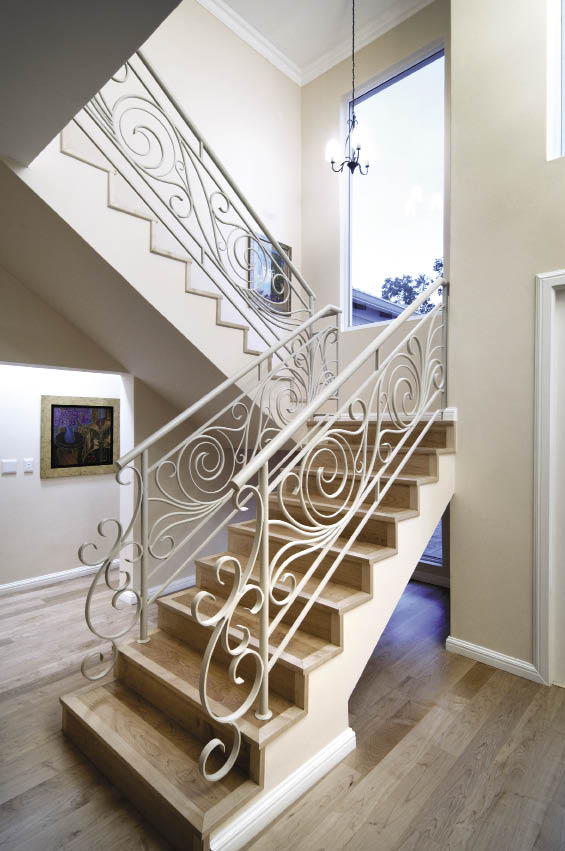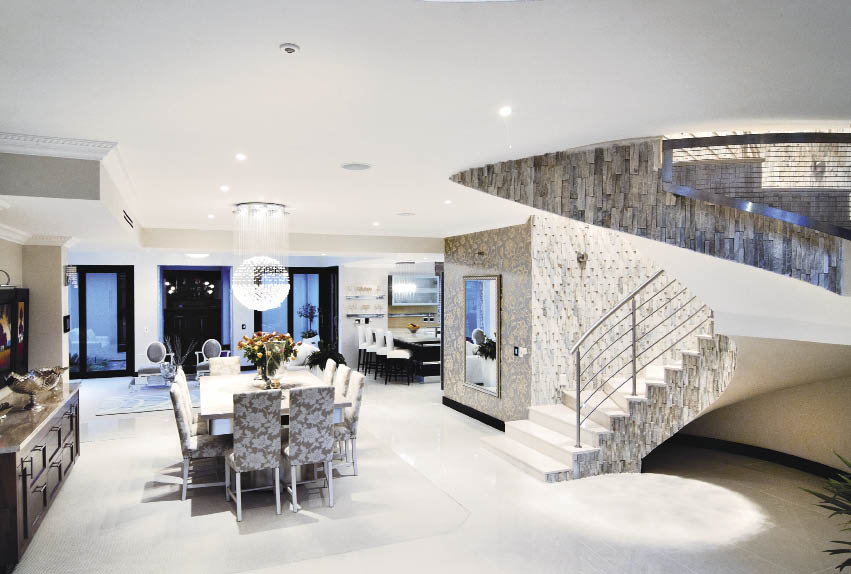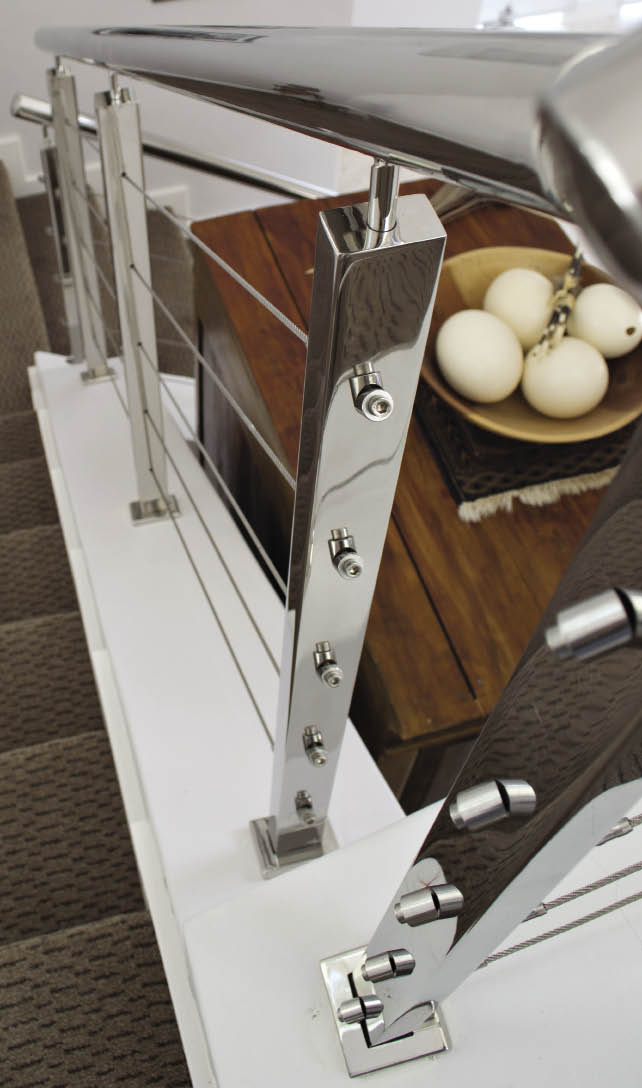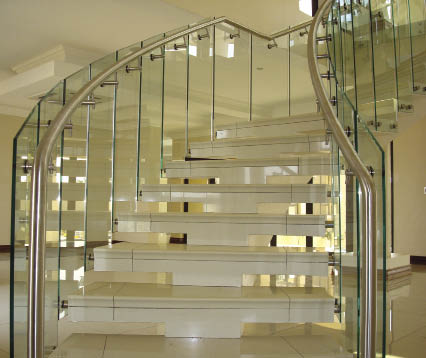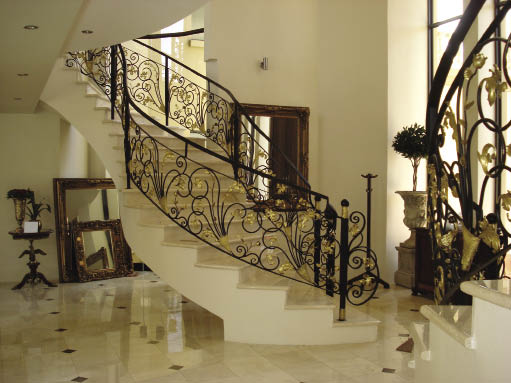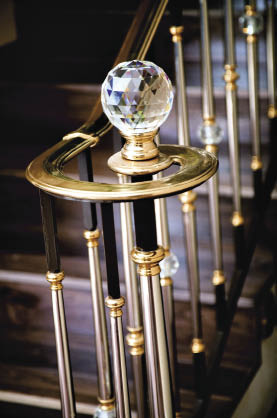 By Mari Sciarappa
Stepping into a home and being met with an epically beautiful staircase is one of the most impressive aspects of a house. Based on the primacy effect, first impressions are lasting ones.
A fool-proof way to ensure your home gives off an elegant, graceful and bold effect is to choose the best staircases and ensure safety and aesthetic appeal with the right balustrades. It's easy to feel like royalty with a magnificent addition that staircases bring into a home.
The first thing to consider is the staircase itself. From there, you will determine the railings and balustrades used, from the style to materials, and always keeping in mind the various safety precautions.
The first step
According to Katie Andrew, a contributor to Get Home Improvement Help: "The common function of a staircase is to make climbing easy – it breaks a long vertical distance into small steps, so that you can cover the distance more easily."
She goes on to say that "there are various types of staircases which can be used as effective home improvement resources". These include straight, spiral and helical staircases.
Once you've selected the perfect type of staircase, you must now decide on what materials to use. Leon Hill from Steelform says that the latest trend is moving towards completely freestanding staircases. "Cantilever and open tread stairs are also very popular now. Cantilever and open tread stairs as well as profiled staircases are completely freestanding or floating," he continues. Sandra Blackbeard of Steel Studio agrees, saying that "stainless steel has many unique values that make it a powerful candidate in material selection for balustrades and staircase applications.
The latest trends in balustrades are made up of a combination of stainless steel in laser-cut plate profiles, tubular components, timber elements or frameless toughened glass, fixed with stainless steel standoff components with or without a stainless steel top rail".
She further adds that corrosion resistance, aesthetic appearance and the long term value of stainless steel are more of the unique values that make this material the material of choice for balustrades and staircases.
Of course, there are many options when it comes to what your staircases are made from. Over and above the cool effect of steel and the contemporary impression of glass, these include marble, concrete and various types of wood such as bamboo and timber.
Splitting stairs
When it comes to choosing the style of the staircase, and from there the balustrades, Peter Stockhammer from Studio Stockhammer has a very interesting perspective. He prefers old-fashioned styles, and says that materials have to be selected very carefully.
The staircases in a home and the balustrades around the home can say so much about the people that live there. Elegant and graceful, modern and contemporary, and even funky, are all prevalent ideas.
Follow the railing
Courtenay Mordt of Mordt Engineering has noticed that the latest trend in balustrading is a movement towards frameless glass hand railing systems on either side, mounted to slabs or chemically anchored. He agrees with Leon that staircases are tending to move towards a floating or cantilever effect in stainless steel or mild steel. "At the top end of the market we have seen the incorporation of multi-laminated glass treads and landings," he adds, noting that "the incorporation of timber for treads and handrails is definitely growing", as well as Rhodesian teak, American ash, kiaat, rose and African mahogony.
Veroniqué Lewis from PAS Classic Steel has quite an artistic idea of what balustrades entail, stating that wrought iron in its own entity is a work of art, therefore trends and innovations are constantly changing to suit home owners' own personal tastes. But she adds that the practical aspect of using wrought iron and mild steel is that they are both extremely sturdy and reliable, no matter where the balustrade is situated. This is good for longevity, because staircases and balustrades that break can become extremely dangerous.
Sarando Moutzoures from Metallica also appreciates the artistic value of balustrades. "If you like the contemporary look, then stainless steel is the way to go, but try to be creative and not opt for the usual horizontal or vertical bars or plain glass. But if your preference is the classical look, the scrolls or a combination of scrolls and bars are the way forward. People are going for the very ornate designs." She believes this is where people spend money creating artwork within the home. Rainer Graef from Symbion says that clean, simplistic lines are the best way forward, or in this case, up and down. "Clear glass balustrades, cantilevered concrete treads, free-floating either with rectangular-square or sometimes round brushed stainless steel balustrades, and horizontal stainless steel cables as dividers are very popular," he claims, while confirming what other experts say about the use of stainless steel and glass. He recommends, however, that a combination of both is used.
Watch your step
Speaking of danger, experts agree that precautions must be strictly adhered to when commissioning a design or overseeing construction. Leon says that one must use a reputable company that will adhere to NHBRC guidelines.
Sandra adds that MBA (Master Builders Association), SAGGA (South African Glass and Glazing Association) and SASSDA (Southern African Stainless Steel Development Association) must also be liaised with. Courtenay says that the primary safety feature is that the balustrading system meets the approval of glass thickness based on design loads from SANS 10160, glass area and fixing method.
Of course, if there are young ones in the home, when designing a balustrade, one must keep in mind that it needs to be 1m high from the ground, and if you are going to have vertical bars then the gaps between bars need to be approximately 100mm wide and not too wide so that babies and kids can put their heads/bodies through, cautions Sarando.