Discover 10 pendant lights that make a big impact in the kitchen.
Light the way
"Whether you're hanging them in a cluster, suspending them in a row at different heights, or simply featuring a solo design, pendant lights have become the luminaire of choice in modern kitchens," say the experts at Eurolux.
"Your pendant lighting can be a real feature combining more than one style or with the lights at staggered heights and groups. Design-wise, the rule of thumb is to work in odd numbers," says Katherine Forbes of KSA.
Black is back
Make the ultimate style statement by suspending a trio of inky black luminaires over your breakfast table. According to the experts at Eurolux, pendants in this colourway provide depth and understated drama to your kitchen. "Black metal fixtures are a versatile option if you're considering mixing finishes in a space and don't want to commit to just one," they note.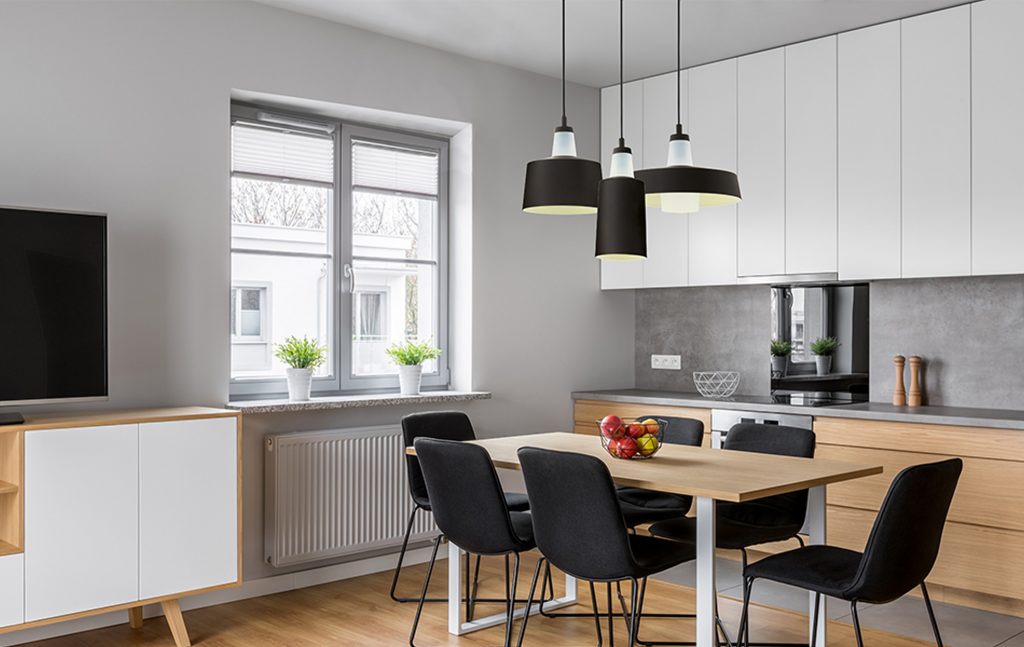 Double duty
Thanks to their intense, directional light, bell-shaped pendants are a smart choice for task-oriented spaces. Add a spark of interest to your clean-lined kitchen by suspending a trio of contemporary wood-and-ceramic pendants over your kitchen island. Find them at www.mrphome.co.za.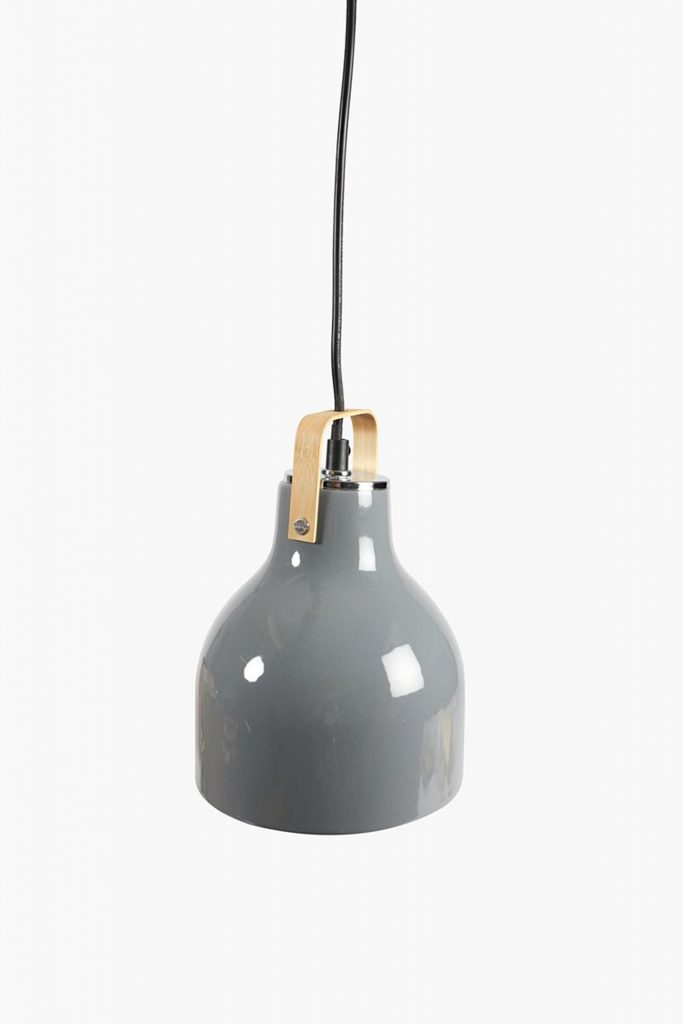 TIP "When illuminating your kitchen island, it's important to choose a pendant that provides both task and accent lighting," advises Katherine Forbes. She notes that a 250cm area can accommodate three small to medium pendants or two large ones, while a 360cm area can accommodate five small to medium pendants or three large ones.
Concrete evidence
Add a touch of industrial style to your kitchen by adding bowl-shaped concrete pendants to the mix. Available from www.acdcdynamics.co.za.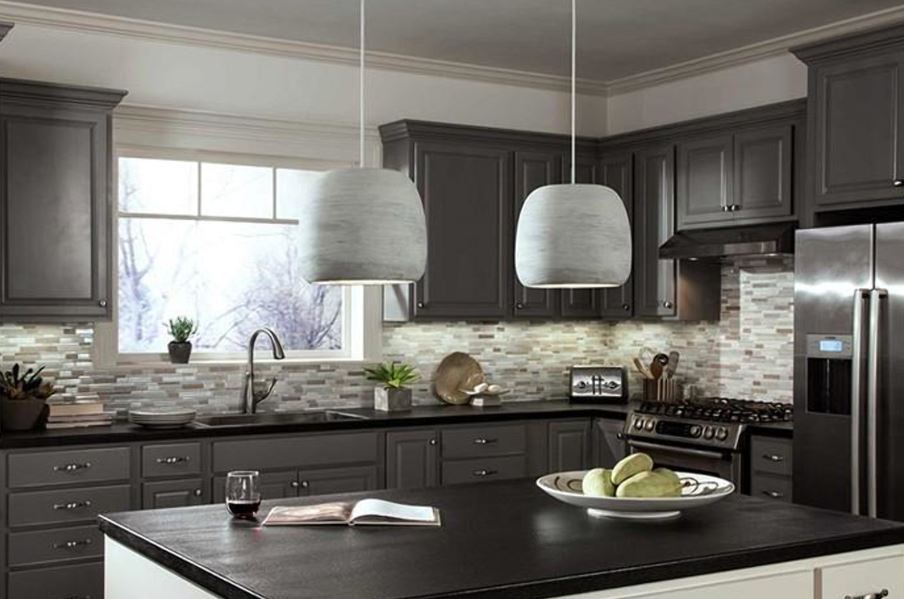 TIP: "When hanging pendants and suspensions, make sure that they are at least 80cm from the countertop. This way, the pendants won't block the view and create a divider in the middle of the island," advise the experts at ACDC Dynamics.
Elemental appeal
Milky-hued glass is making a comeback and is one of this year's biggest lighting trends. A fusion of frosted glass and copper ups the ante on this design trend. Halo round copper pendant, available from www.home.co.za.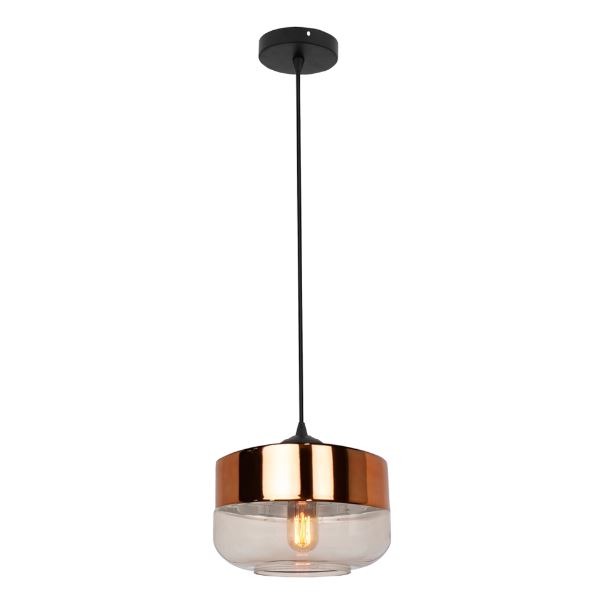 Did you know? Frosted glass shades are designed to diffuse the light coming from the bulb, offering a lovely soft glow.
Slimming down
The slimline pendant light is having a moment in interior design. Its sleek design offers a minimalist alternative to the more traditional vertical drop pendant. Bosco Slim Pendant in black, available from www.home.co.za.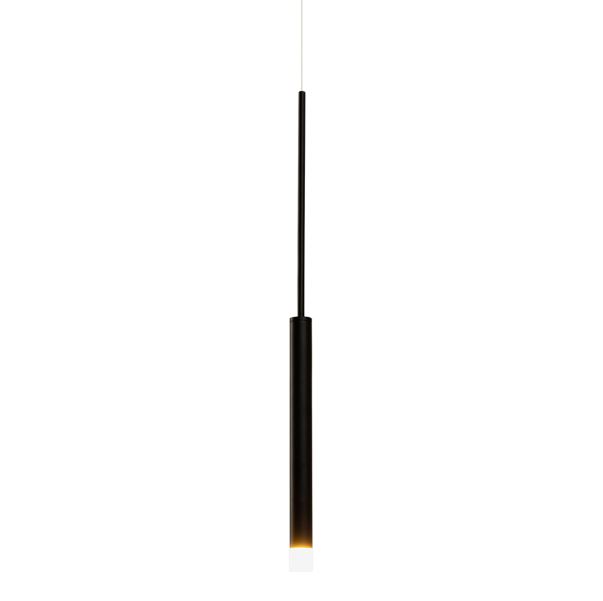 Did you know? The strong, angular curves of slimline pendants pair particularly well with industrial contemporary kitchens.

In a drum beat
Drum-shade pendants, such as the Foley Geo pendant in gold, feature a cylindrical shade diffuser often made from fabric, wicker or rattan. Find them at www.home.co.za.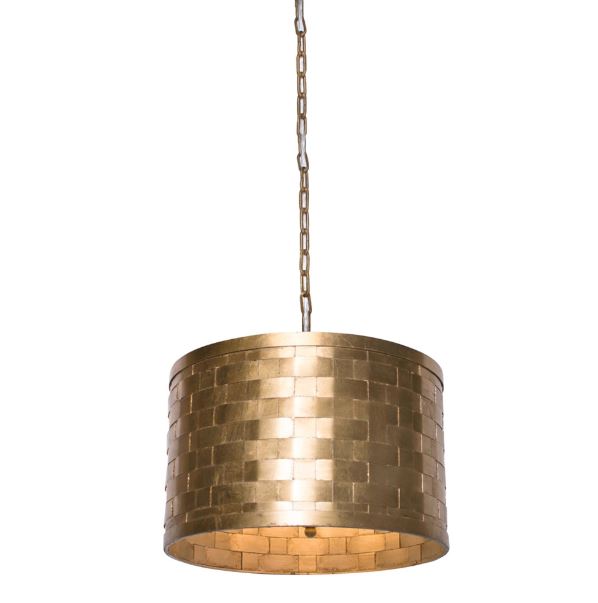 Did you know? This type of pendant gives your kitchen a softer, more luxurious feel and is a great way to incorporate pattern or texture into a space.
Bright side
If you're looking for something intriguing and eye-catching, chandeliers are guaranteed to add a touch of old-world charm to any space. Meghan classic crystal chandelier, available from www.home.co.za.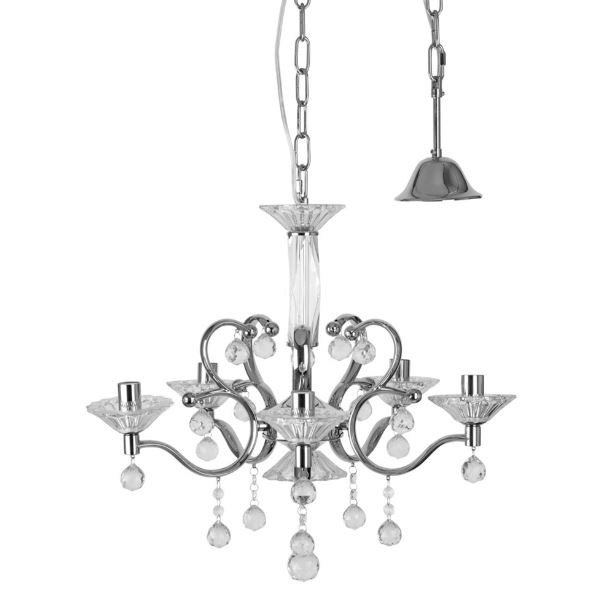 Group effort
Often referred to as cluster pendants, this design style is a great option if you prefer a more contemporary style of lighting than chandeliers. Punch brass hanging lamp, available from www.weylandts.co.za.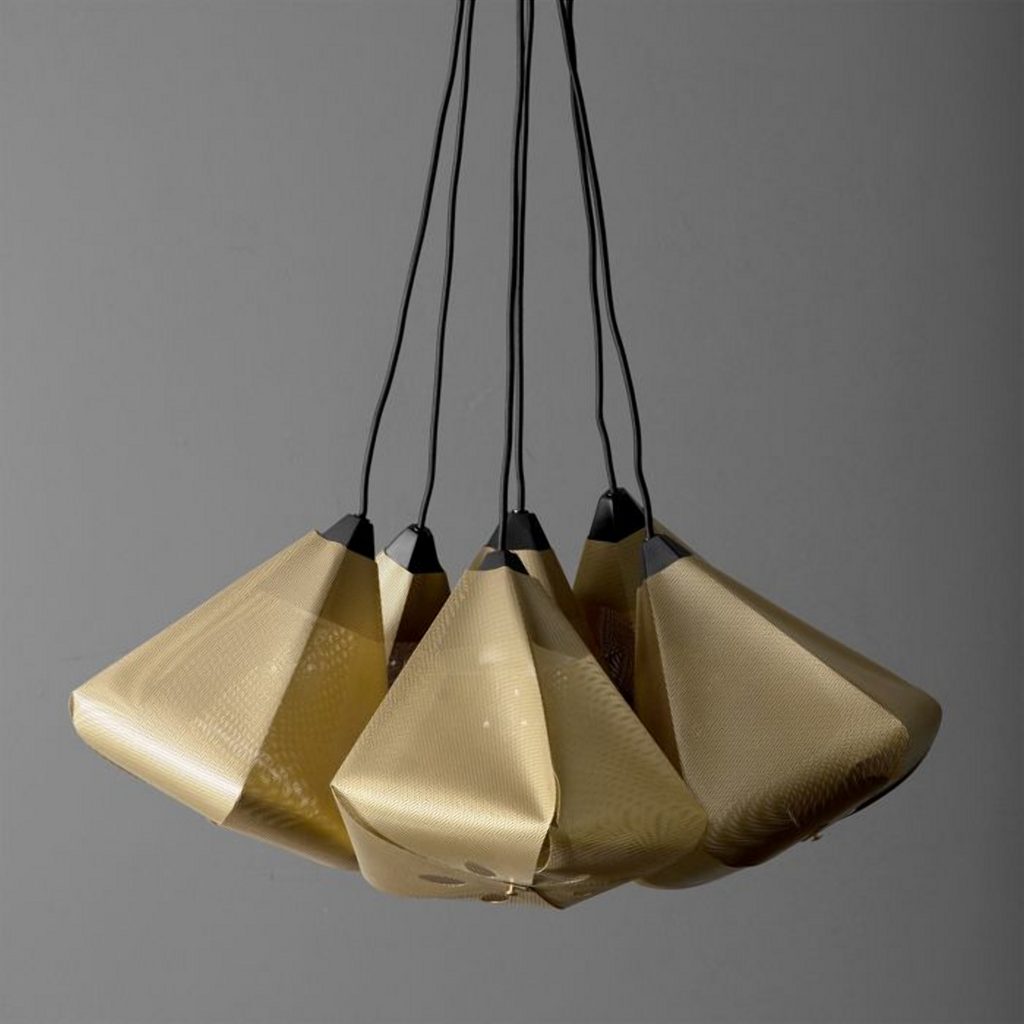 Did you know? Multi-light pendants feature anywhere from two to 12 lights and are connected to a central fixture.
Round about
Spherical glass pendants in a striking golden-hued ombre finish will add a touch of sophistication to your kitchen space. Available from www.weylandts.co.za.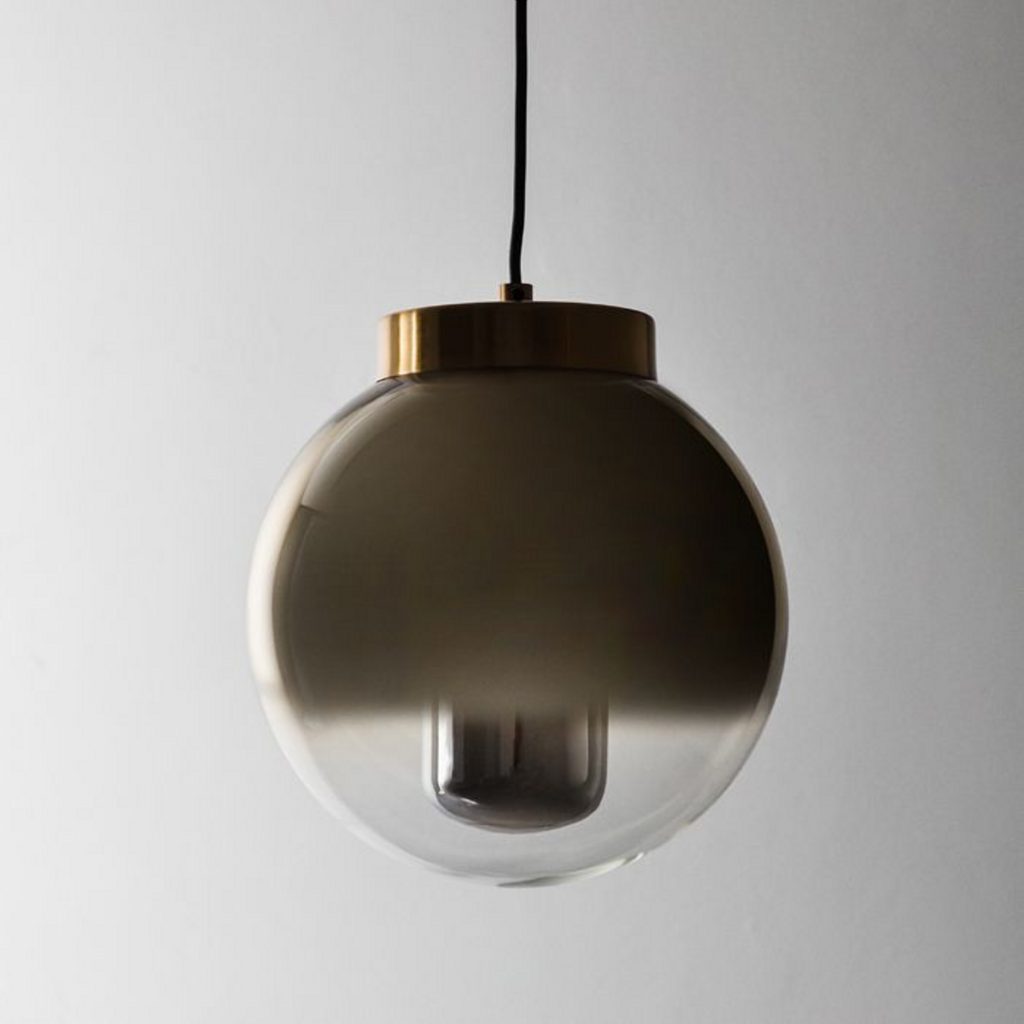 TIP: "Line a few spherical glass pendants in a row for the complete look," advise the experts at Weylandts.
Geometry lesson
Lighting design inspired by angles, shapes, bold lines and repeated patterns make for eye-catching additions to contemporary spaces. These strong, fluid designs pair particularly well with minimalistic and industrial contemporary interiors. Void lamp, available from www.weylandts.co.za.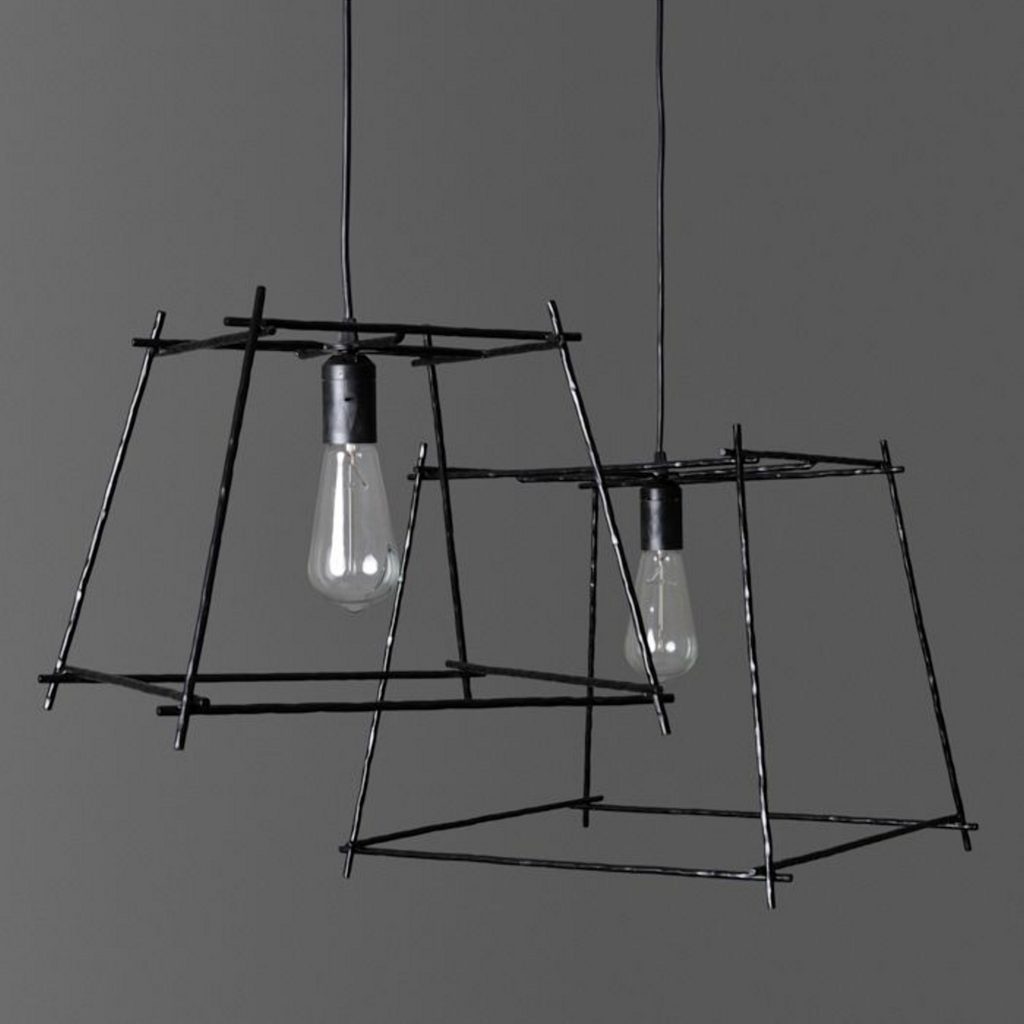 Did you know? According to the experts at Weylandts, "Poor lighting can quickly destroy even the most amazing room designs, as it is essential in setting the right tone and atmosphere, while highlighting specific elements in the room."