Staying on top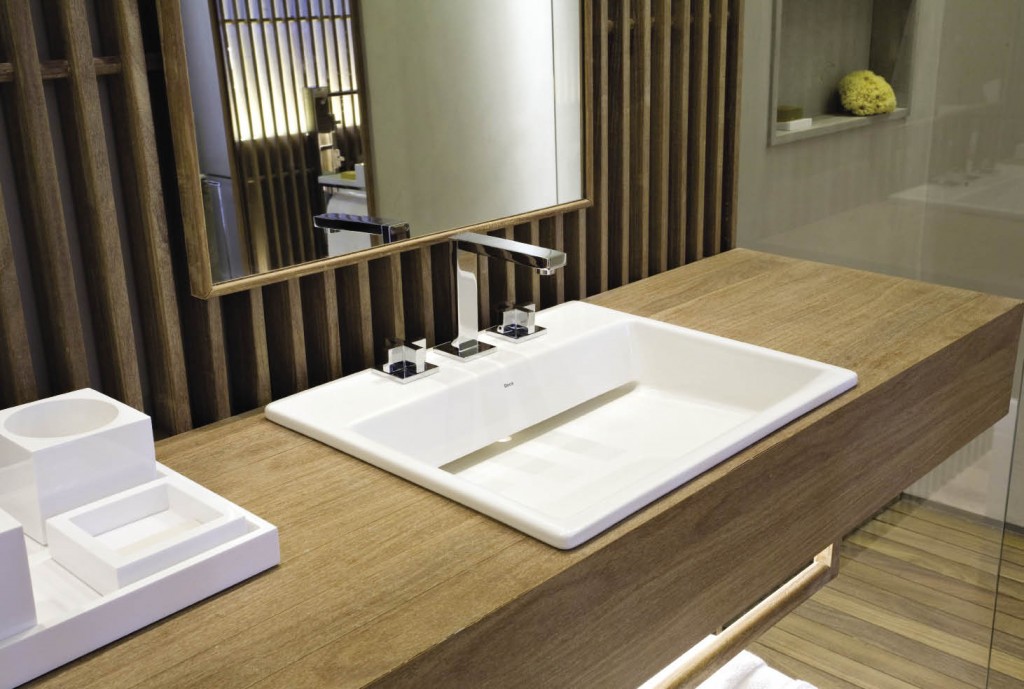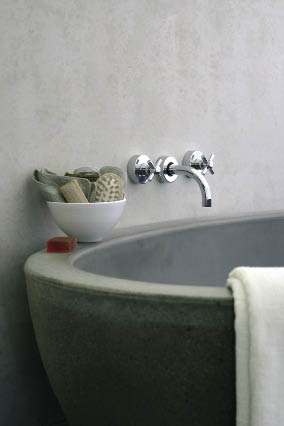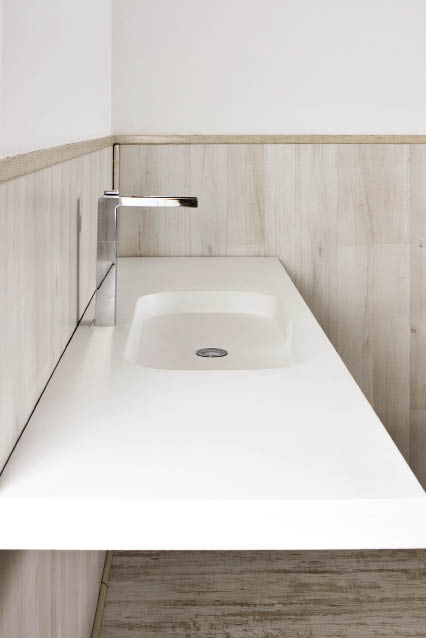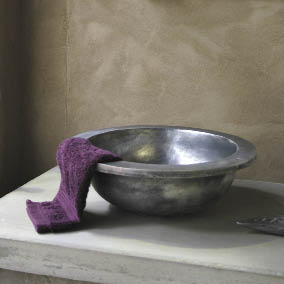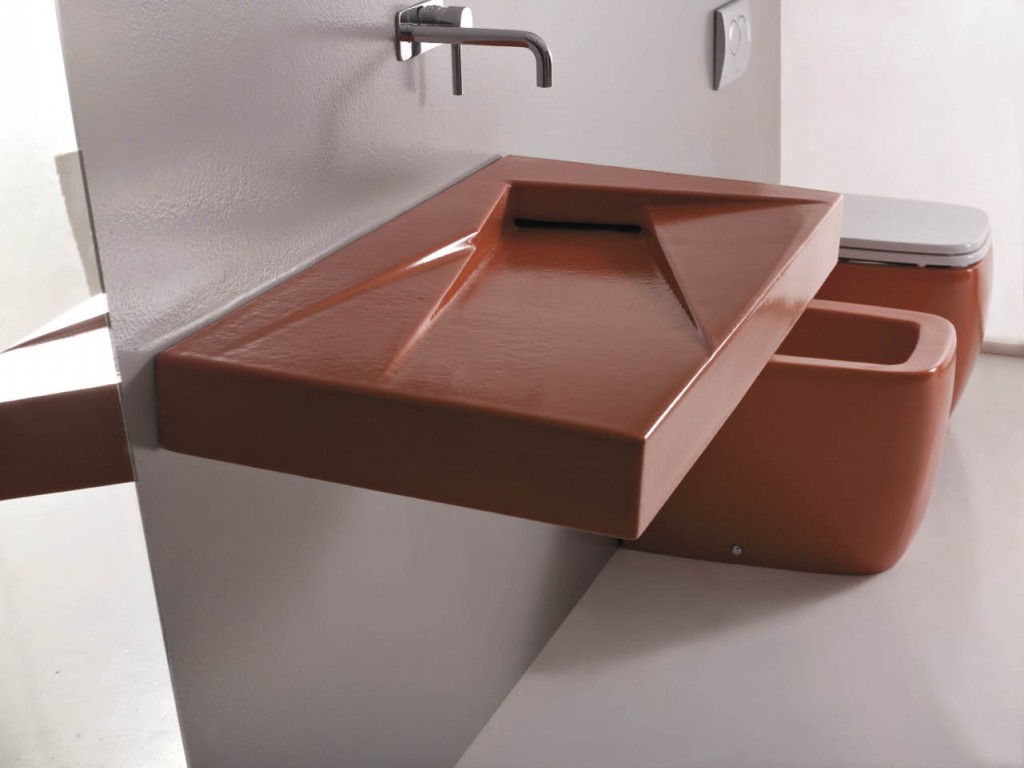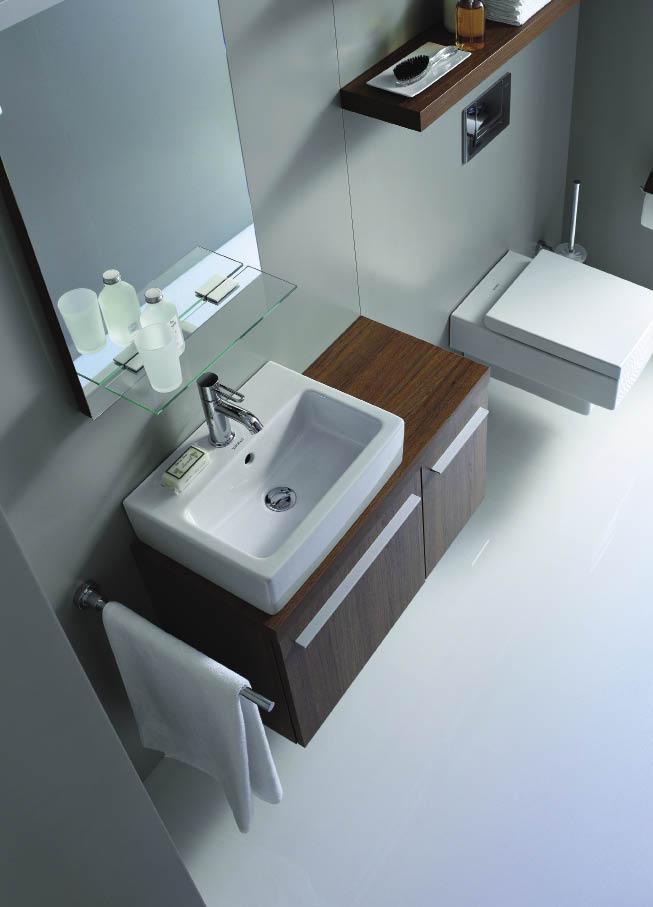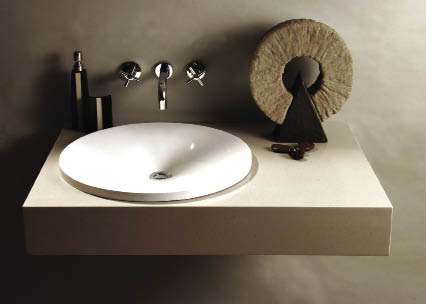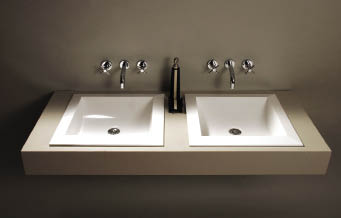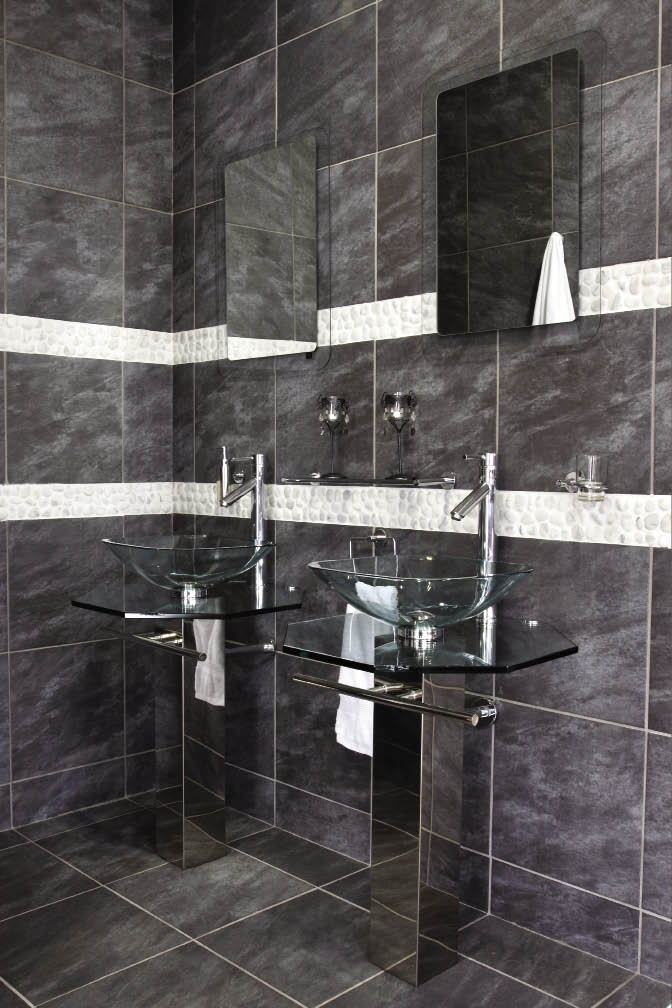 By Rami Moorosi
When it comes to the current trends for vanities, sinks and taps, designs vary from modern and symmetrical to organic shapes that are reminiscent of plant and body forms, reflecting the current interest in wellness and all things natural.
Vanities
"Natural wood grains, duco paint colours, stainless steel and glass are all options made available today for your vanity units. More traditional homes would use the wood grain option whereas for the modern, contemporary home, duco paint colours or stainless steel and glass are more commonly used," explains Lance Porter from Tiletoria.
Vanities with textured wooden finishes are making a big splash in international bathroom trends; a good example is the Duravit range available from On Tap.
"Floating vanities have become increasingly more popular as they give bathrooms a spacious, minimalist feel. These can be manufactured from timber, often adding a warm glow to monochromatic sanitaryware and tiles," says Alyson Wild, sales manager of Campwell Millers/Modern Bathrooms. DADO baths has recently launched its VisionFine floating vanity range which is available in various sizes.
According to Jolene Conradie of Surrino Solid Surfacing, "white is definitely still the way to go when it comes to your vanities. There are really nice colourful and eye catching vanities available, but be very careful when choosing those as they date very quickly and you'll be stuck with it for a good couple of years. Rather use accessories to bring colour into the area".
Robbie Kahn, the managing director of DECA as well as Bellini South Africa also says that white and grey colours are still fashionable for bathroom vanities. If this speaks to you, The World of Marble and Granite (WOMAG) carries a large range of natural stones and quartz-based surfaces with grey and white undertones.
Mimo from Laufen Bathrooms (supplied by Italtile), for example, is an ode to the glamour-look that is making a resurgence. Ceramica GSG, also a range from Italtile, has sanitaryware that is available in colours including red, olive and tangerine – making this range perfect for home owners that are willing to push the boundaries when it comes to designing bathrooms.
Basins
Minimalism still plays a noticeable role when it comes to basins. There is also a move towards the raised countertop basin as opposed to the traditional under-slung basin. Cobra Watertech has a new sanitaryware range that includes square and straight lines.
The range also recognises the shift towards the latest interior design trends featuring curves and the huge rise in popularity of shallower, more rounded or organic basins with chunkier walls.
Taps
Taps are even more innovative than ever, but still retain a sleek and stylish look. These are packed with hidden benefits such as temperature control, ceramic cartridges and air-infusion technology. Square, clean lines in shiny chrome are in, and if you have a preference for this style, consider having a look at the Atlanta range from Tiletoria.
Experts from Cobra Watertech have noted that the global trend is leaning towards mixers, while back home there is still a high demand for the separate hot and cold tap option. They add: "Placement of taps has also moved from their usual central placement on the basin to off-centre, which in itself is a style statement. Many taps are now also being placed directly into the wall or onto the vanity surface, especially with the growing popularity of raised basins."
Getting the look
It is important that your new tap, basin and vanity matches the rest of the bathroom. Look at the style and lines of the other items in the bathroom and match accordingly. Kate van Niekerk, marketing manager of Tile Africa, explains: "If you are kitting out a bachelor bathroom, you want to create a masculine look with taps, vanities and basins in clean and square lines, and a monochromatic colour scheme. A mahogany or pitch black vanity with black basin will complement this look.
A spa or nature-inspired bathroom requires basins, vanities and taps in smooth organic and flowing shapes. Here, a white vanity with a round countertop basin and light-coloured accessories will enhance the feeling of airiness and wellness. Similarly, a natural stone basin, such as a travertine countertop basin in light brown hues, will match a bathroom filled with neutral shades."
"If you have a big bathroom, double vanities are essential. Two pedestal vanity basins are a stylish option," says Maria Conradie of Ironwood Creations.
"When choosing a decorating style, whether earthy, contemporary or antique, you need to ensure that it fits in with the decor of the rest of the house," she recommends. Whatever your style, good quality products should always be a priority. Talk to your supplier and remember to consider the space, plumbing outlets and style concept of your bathroom before making your purchase.
Lilly Botha of Country Style Interiors advises home owners to keep in mind the total picture of what they would like to create, for example classical, traditional or modern.
From here make sure that the fixtures fit with the overall look. She adds: "Choosing finishes in this way creates harmony and ensures that everything works."