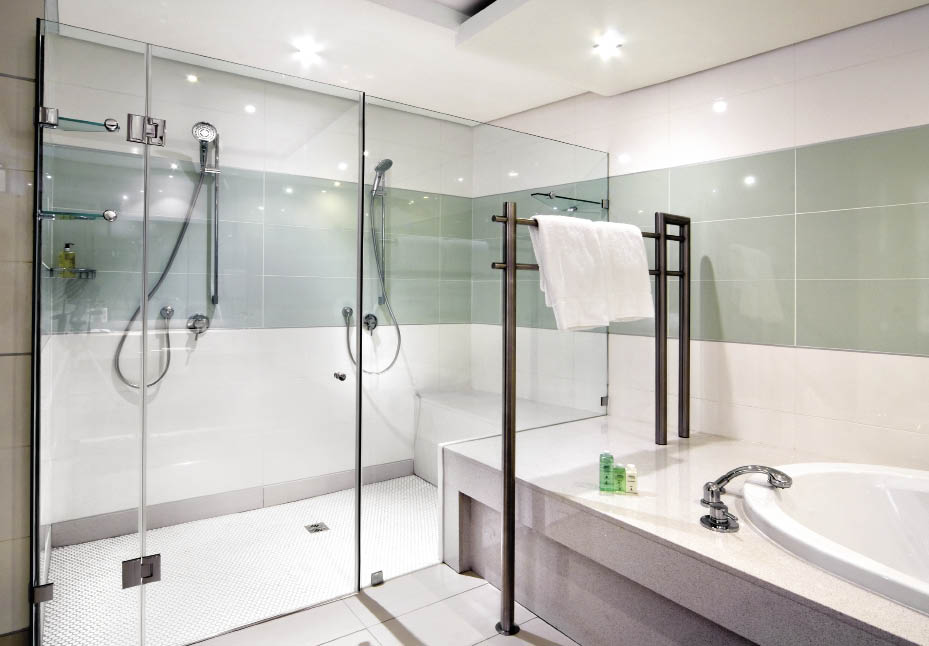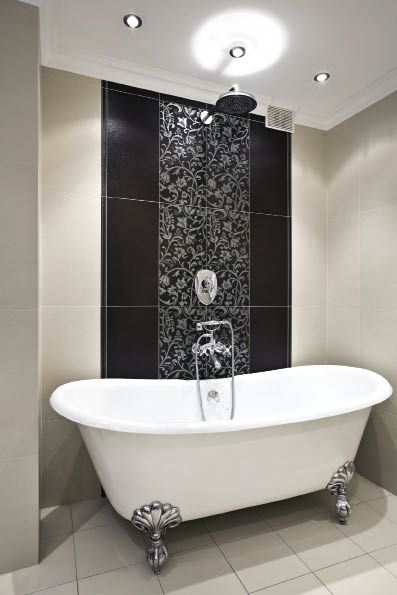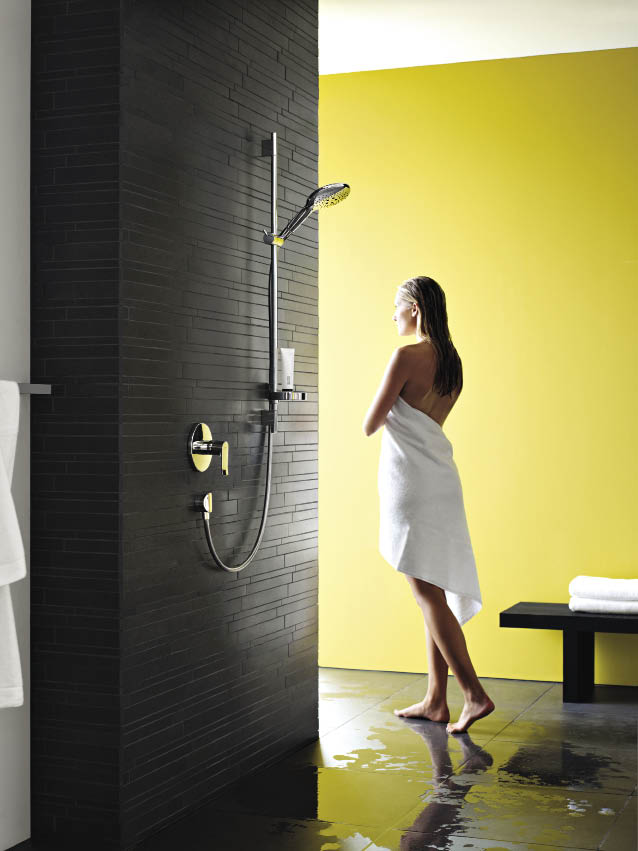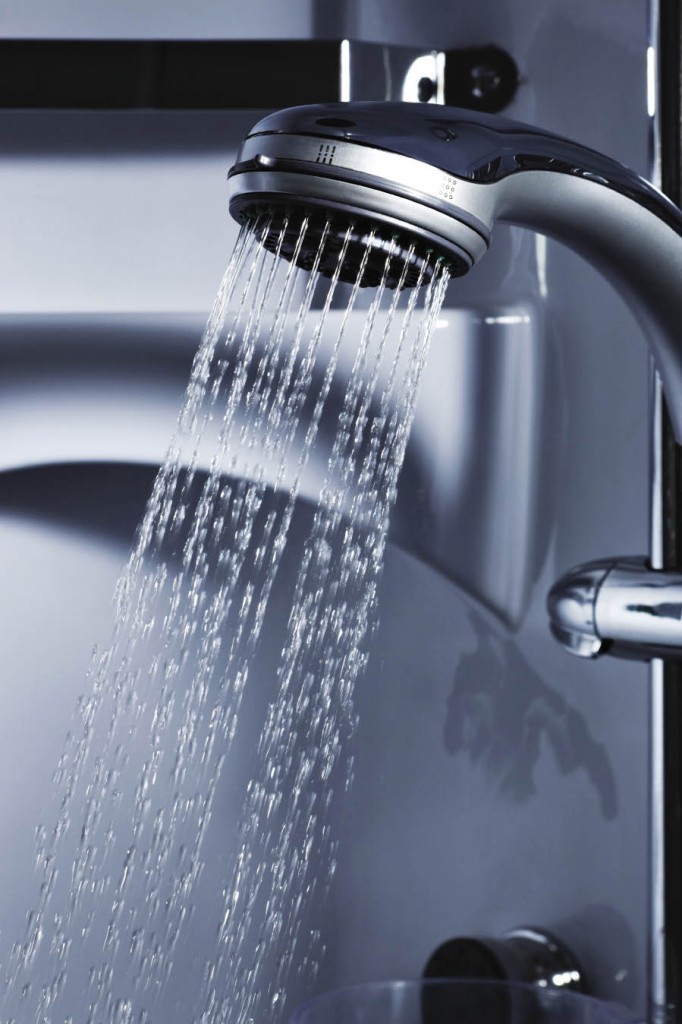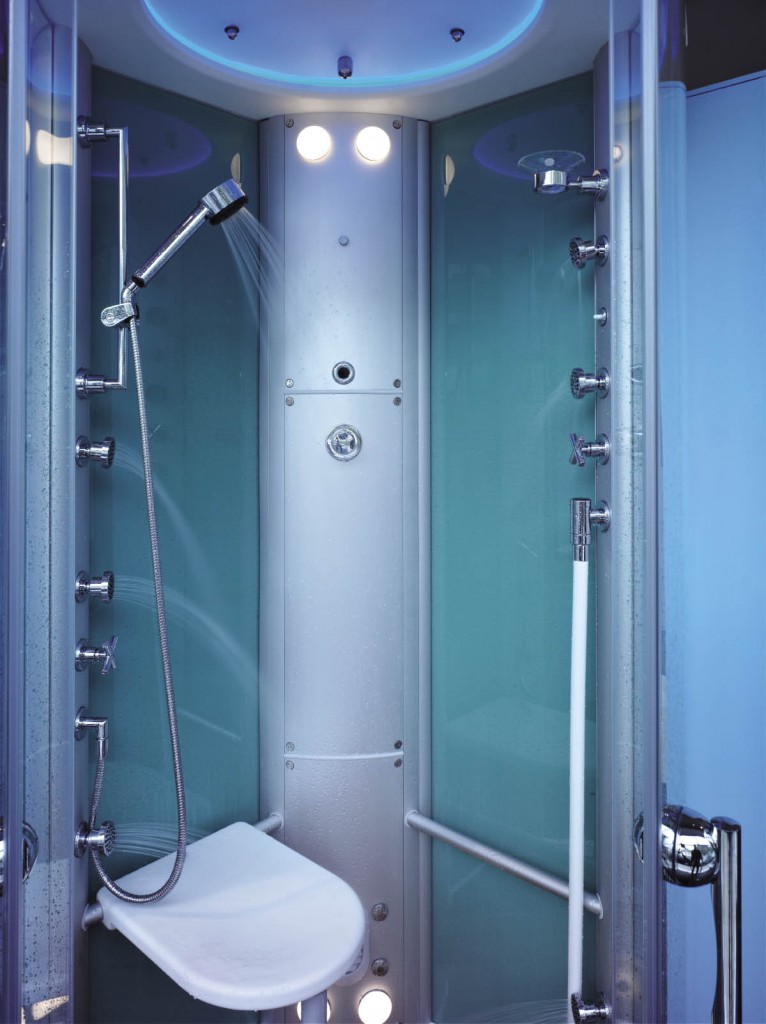 By Justine Olivier
As with everything in the bathroom, the shower of today has evolved dramatically. No longer left for some corner space behind the bathtub or door, the shower has become a focal point in its own right.
Moving towards frameless options, the shower contributes significantly towards the overall elegant ambience of the bathroom. "Showers are becoming the main player in the bathroom," says Alyson Wild, of Modern Bathrooms, "where it is being turned into a home wellness concept for comfort, health and fitness".
It is therefore important to ensure the upkeep of your shower, to not only increase longevity but to ensure its continued contribution of enhancement towards this space. "Maintenance is the most important aspect of upkeep – the materials used will be your guide as to how much time is spent on maintaining your shower," she says.
With the eco factor dictating the majority of worldly trends, it's not surprising that no interior space is left unaffected by the recent "reduce your carbon footprint" developments.
In terms of materials used, the shower has become more "water wise" without compromising on the shower experience. Laetitia Swanepoel, of Hansgrohe SA, says: "EcoSmart showers have become a huge trend. Water is our most precious resource, and we are able to reduce consumption by up to 60% with a shower operating at a mere six litres per minute."
"Another growing trend," adds Peter Jefferson, of On Tap Plumbing Supplies, "is that people are becoming more accustomed to larger showers rather than the small pokey showers we were used to. A clever evolution in bathroom design uses large single-pane glass panels to surround the shower, which creates the illusion of open space".
It is this need for spaciousness that has the outdoor shower increasing in popularity. According to Dick Crane, of Dick Crane Architect, luxury isn't the only benefit of having an outdoor shower – it provides a non-steamy enclosure, and being in the open provides a more relaxing, less claustrophobic environment to shower in. There is often an integration of the outdoor shower into the main bathroom, whether it is a continuation of a theme, a separation by frosted or clear glass, or even by bringing in nature.
The choice of material for your shower (indoor or outdoor) is of particular importance, as this area is constantly under water therefore tiles and walls should be well-sealed to avoid any bacteria build up. Drainage is another important factor to keep in mind.
"Porcelain or ceramic tiles are still the best," says Mike Schuleman, of Dzign Bathrooms and Kitchens. He further points out the disadvantages of other materials: "Marble is a porous material and needs regular attention to keep it waterproof. Fibre glass, acrylic and plastic laminate do not create a nice finish."
The thing with fibre glass is that it can also look very clinical, and is only available in standard sizes. Also something to keep in mind is that with an outdoor shower you can be more creative with the kind of materials you use to decorate, however you need to take into account the outdoor elements such as sun, wind, and so forth and the effect they will have on your materials. This is why having an enclosed outdoor show is a better option – not only providing privacy, it will protect against such elements.