Kraaines Interior & Garden Centre recently transformed the interiors of a self-catering apartment in the heart of historic Stellenbosch.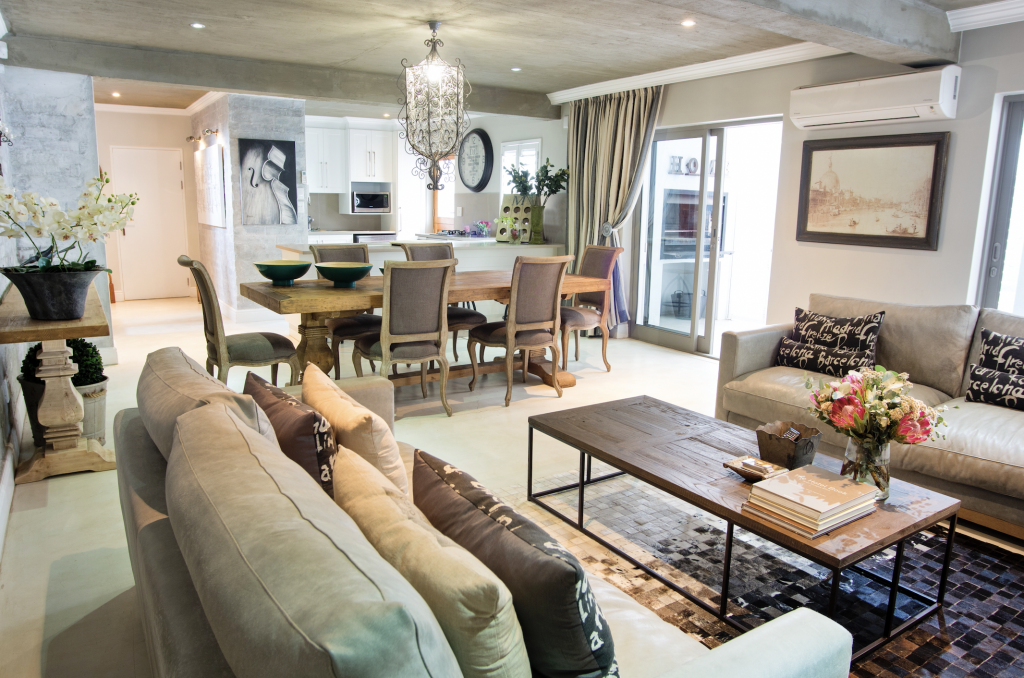 According to Kraaines's owner Cherice Torlage, location is everything when it comes to living in Stellenbosch, and being so central yet tucked away in a secure complex just off Dorp Street made this the perfect project for them.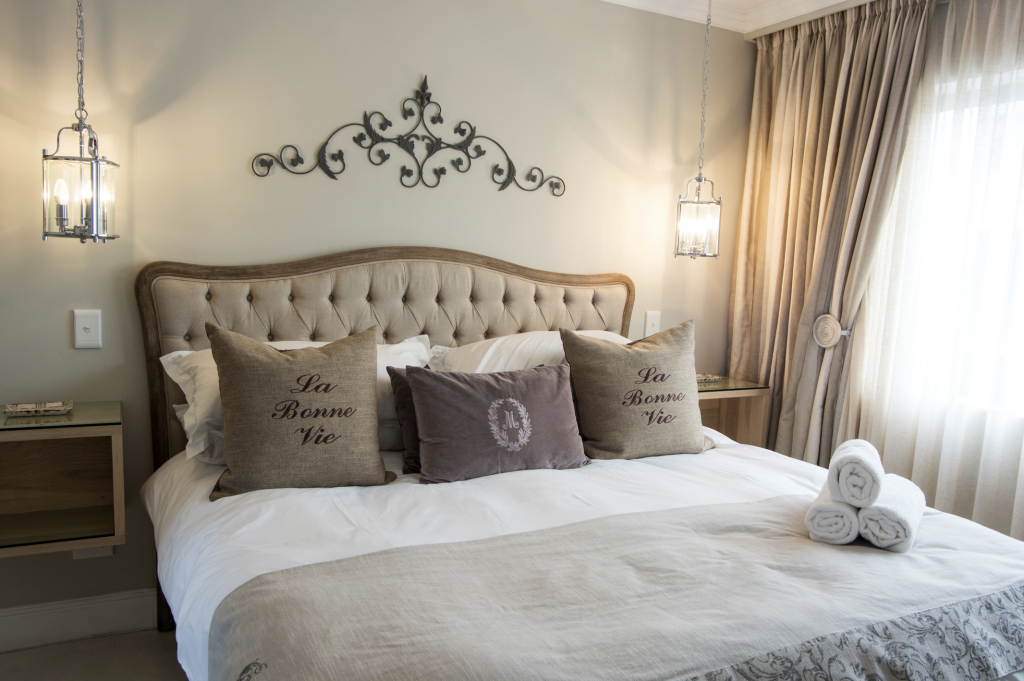 "We revelled in the process, from choosing practical Cemcrete floors to beautiful concrete ceilings, white-washed focus walls and a colour palette in greys – all ensuring that guests would be able to unwind, relax and appreciate the finer things in life."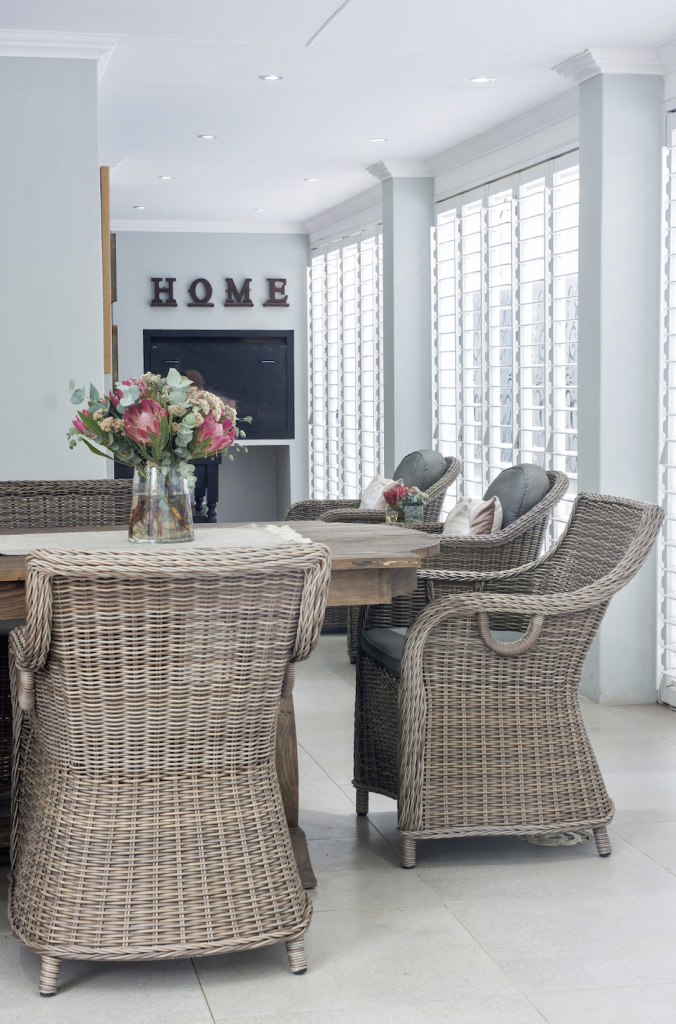 The brief was to create a space that would be loved by guests who would want to return. "We also had to bring in high-quality furniture and décor that would age like a fine wine. A custom-made Nguni rug in the living room added a bit of an African touch, an old French candle holder was transformed into a dining table chandelier and original paintings from Annette Bamber all contributed towards creating the charm of a home setting that does not reflect only one style, but can relate to guests from all over the world."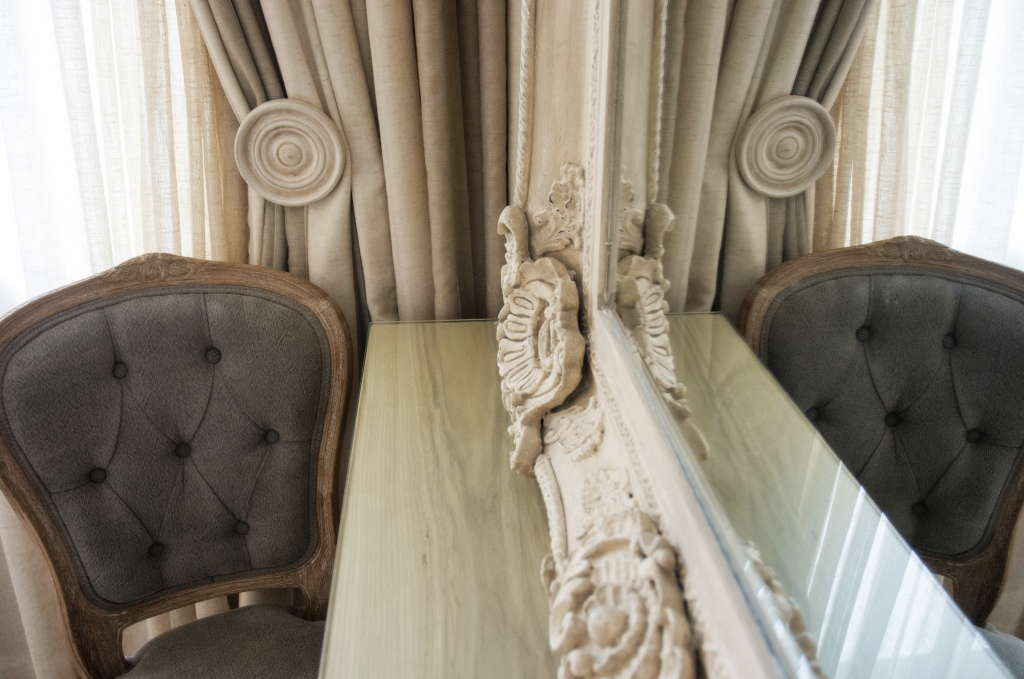 Cherice shares styling tips for decorating a self-catering apartment:
1. Comfort is key. I love travelling and find it very important to stay in places that provide a space for you to completely relax and unwind.
2. Choose timeless décor and furniture items. This will ensure you won't need to redecorate every few years, saving you money and time.
3. Quality beds with crisp white linen is essential. Electric blankets for chilly winter evenings are a lovely added treat.
4. Good-quality, minimal-sound and energy-efficient air conditioning is a must-have.
5. It's all about the little touches. Beautiful artwork, barbeque facilities (if space allows), comfortable outdoor living areas, adequate storage facilities and complementary amenities help to make a world of difference towards creating a pleasurable stay.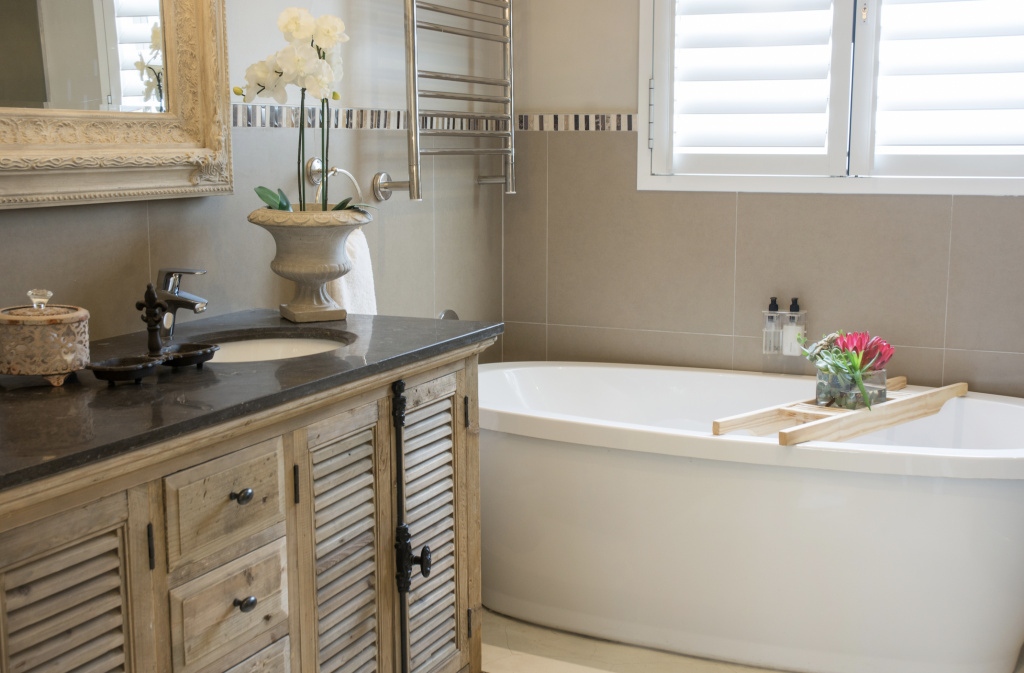 About Kraaines Interior & Garden Centre:
All furniture supplied for this project is from Kraaines Interior & Garden Centre, an extensive space with 22 rooms styled with fine furniture and décor. Complementing the décor and furniture shop is a garden centre showcasing an incredible selection of plants and décor items.
Visit www.kraainesglencoe.co.za or call 034 393 1183/ 061 511 8625.