Nine expert tips to mix and match scatter cushions.
Dare to go bold
"If you have a neutral colour theme in your living room, select two or three bold colours to inject a little depth into the space. The more neutral your room, the brighter your cushions can be." – Nikki Tyack, owner of Esque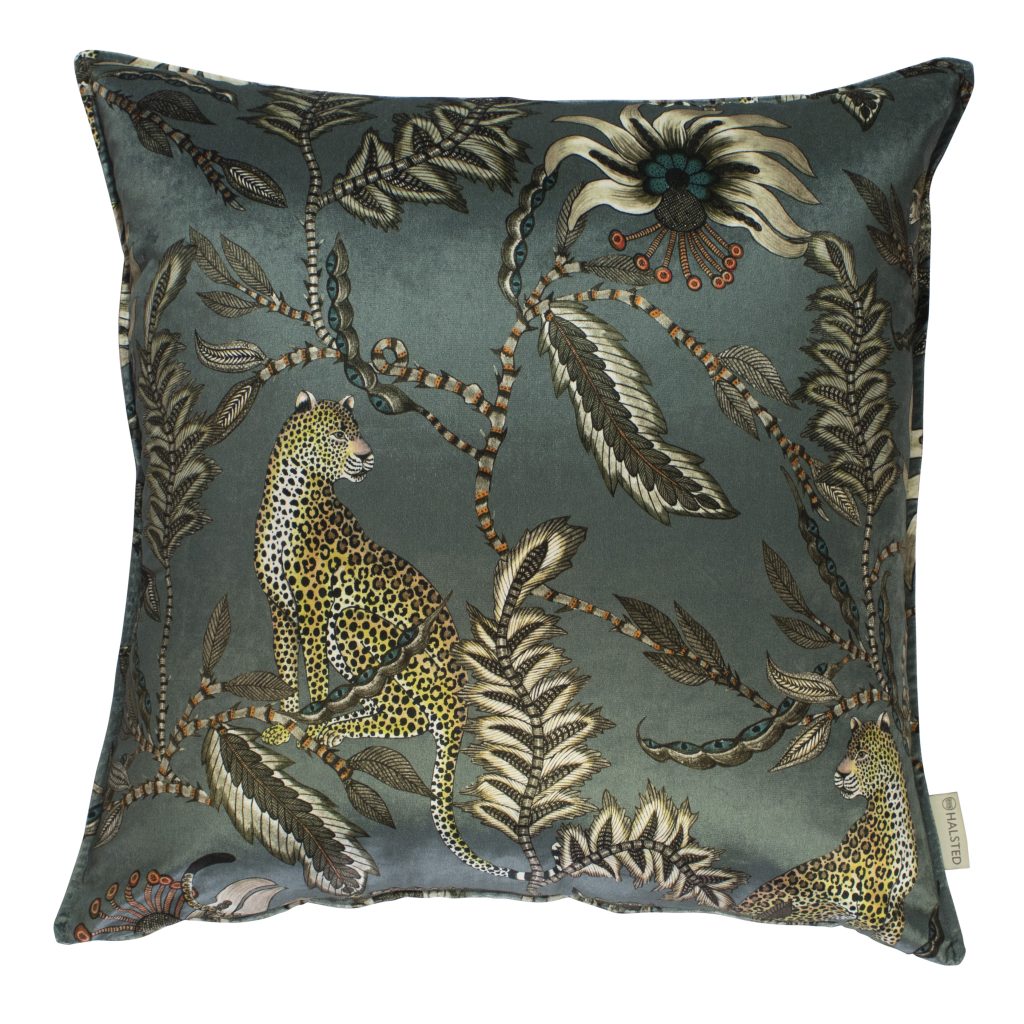 Create contrast
"Contrast block colours with horizontal lines and vertical lines in narrow spaces to play with the eyes." – Nikki Tyack, owner of Esque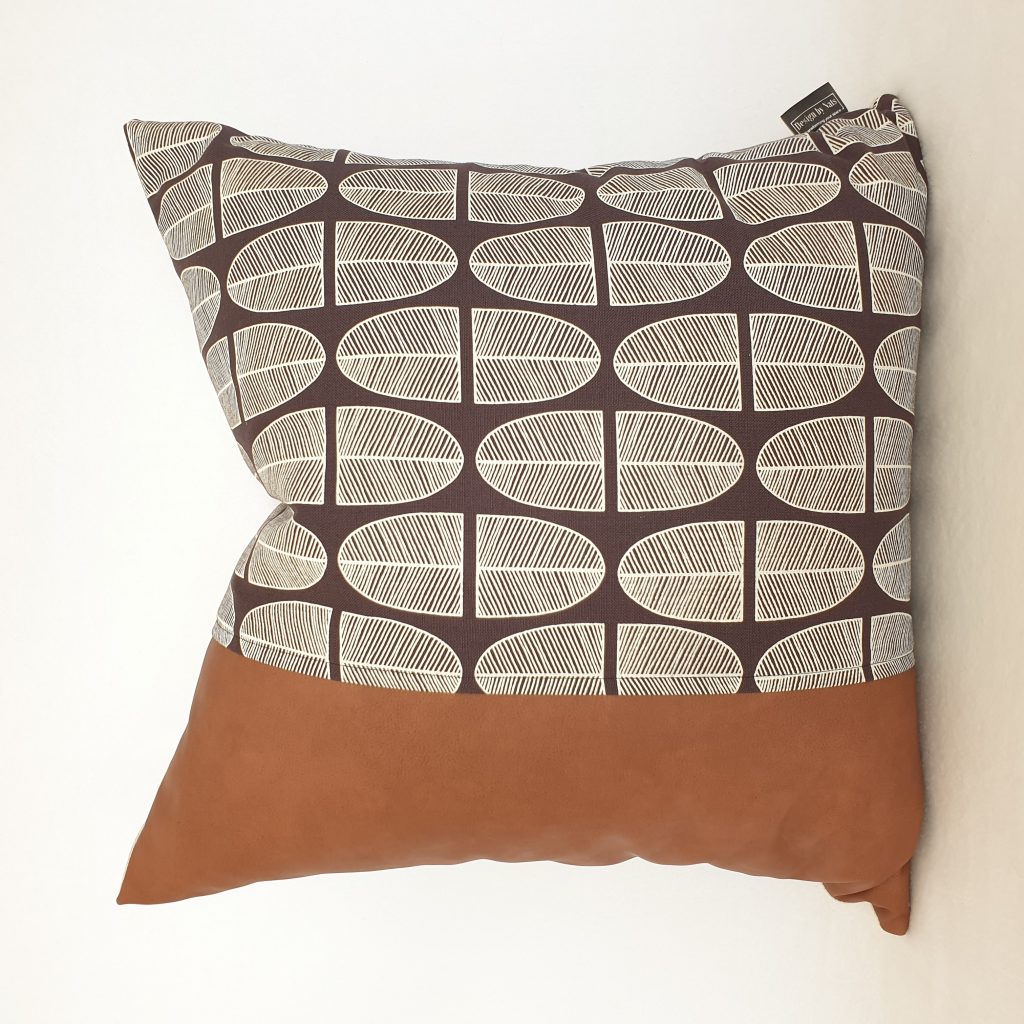 Decide on the mood
"When playing around with soft furnishings such as cushions, see what 'mood' certain colours represent and go from there. Use your favourite colour as a base and work with neutrals around that. Create stunning visuals on your sofa with a centrepiece cushion and scatter the rest of the cushions sideways facing inwards." – Dewet De Villiers, head of marketing and content at KNUS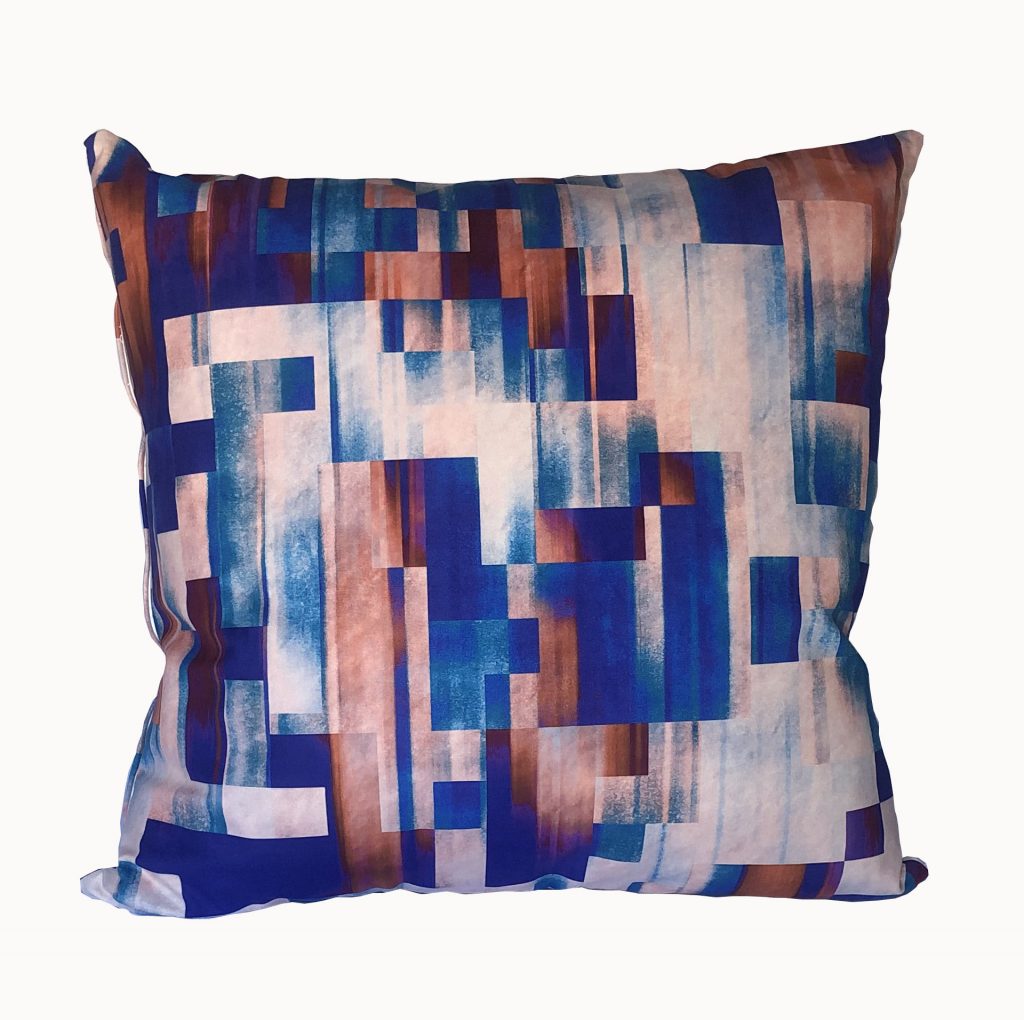 Pattern play
"When mixing and matching scatter cushions I always love to create an elegant look by playing with textures and patterns. Use a combination of plains, textures and patterns to create interest instead of layering pattern on top of pattern. This will create depth in the space without making it look too busy and overdressed. This is also a great way to tie in different tones of the space together." – Kirsty Badenhorst, owner of Kirsty Badenhorst Interiors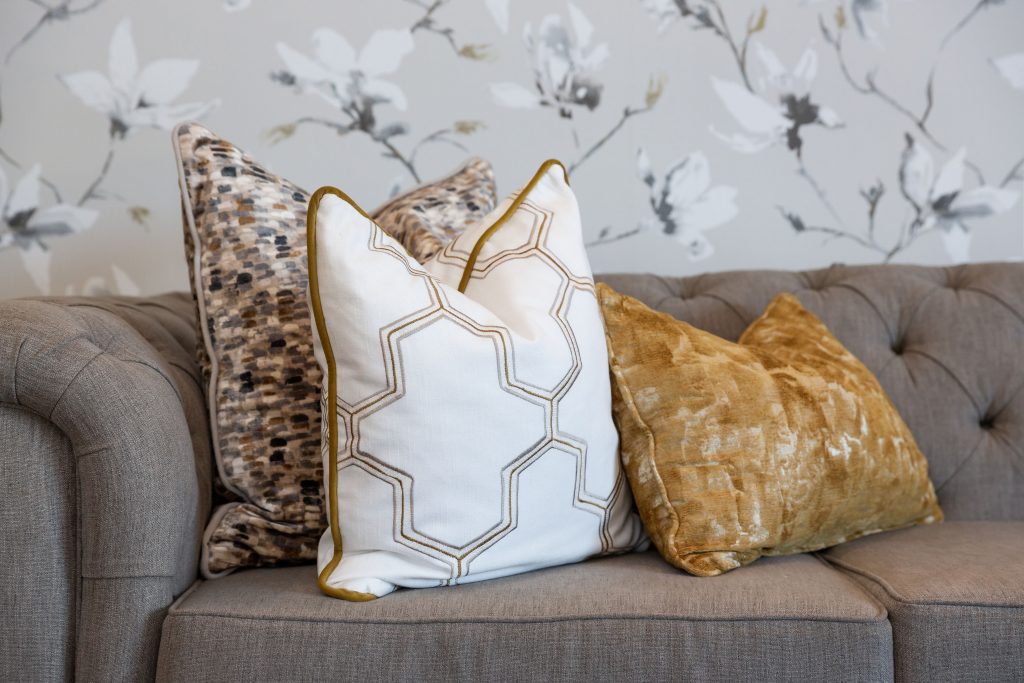 Draw inspiration from your surrounds
"Every space in your home is an extension of your personality and personal style, and there is no better way to express yourself than with scatter cushions. Deciding on the correct colour can also be tricky. We suggest drawing inspiration for your cushions from a rug or a piece of artwork." – Johann de Waal, marketing manager at KARE South Africa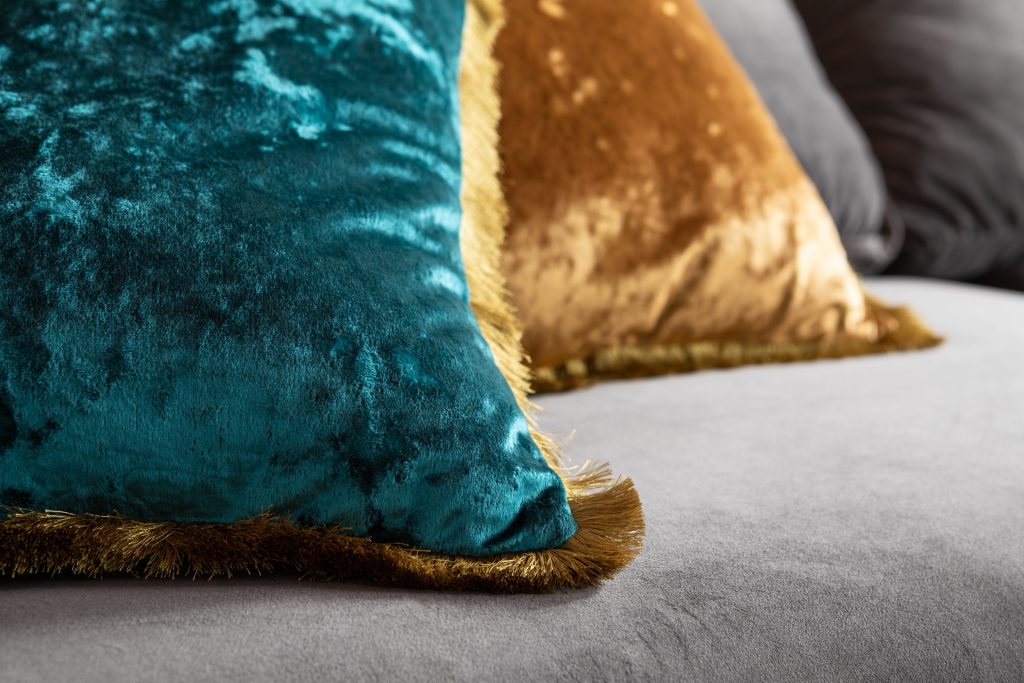 Customise it
"You can create customised cushion covers to match the story or purpose of the room – for example in an informal family area or pyjama lounge, your scatters can reflect your culture, or even have your favourite painting or photograph sublimated onto the cover.
"Bring in some versatility and playfulness, as well as extending the life and use of your scatter cushions, by having them made up with a different front and back. Different colours and patterns suit specific seasons, and while one side will exude the warmth you want to bring into your home in autumn and winter, the other will reflect the coolness of a summer and spring theme.
"A further practical reason to do this is to save on storage space as well as on the expense of a second set of scatters and throws." – Audi Snÿman, owner of Audi Snÿman Interior Design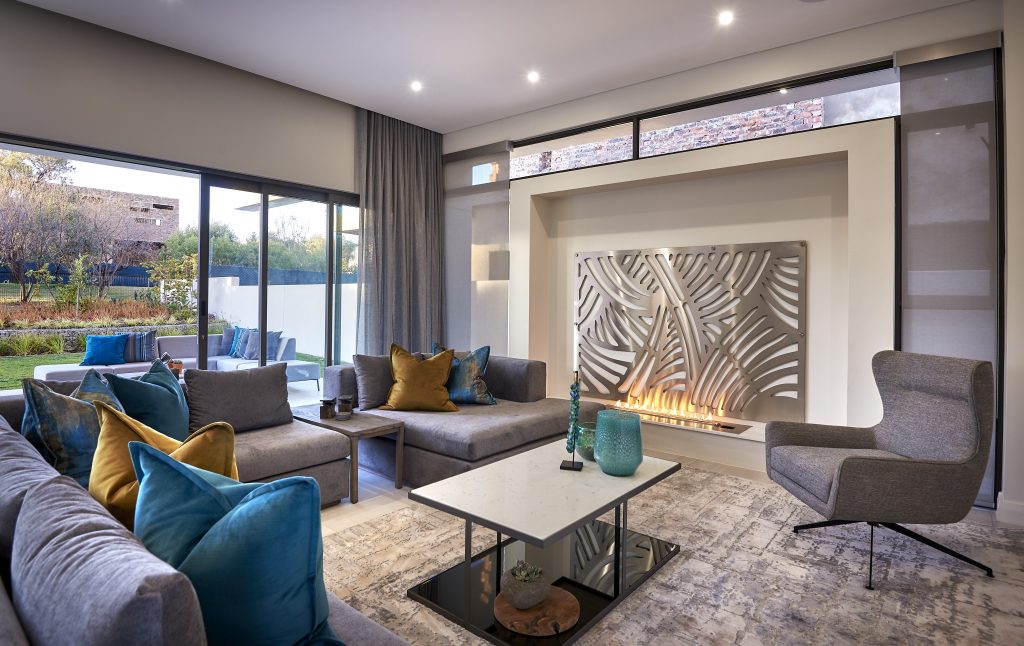 Fabulous feathers
"Choose feather down for your inners rather than synthetics. While synthetic inners do not allow you to manipulate the shape, a down inner can be reshaped for comfort and support, and then easily plumped to return the filling back into the centre." – Audi Snÿman, owner of Audi Snÿman Interior Design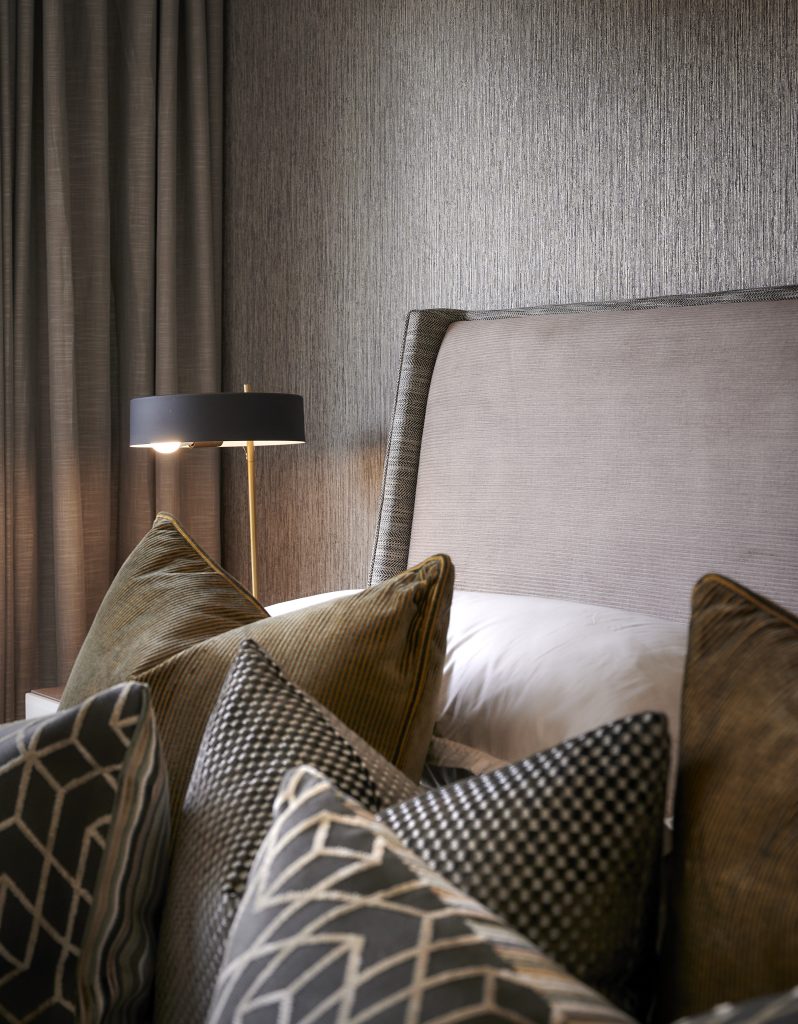 Have fun with accent elements
Scatters are also a great place to bring in added extras, like fringing, tassels, and braiding, especially if you like a style that is all nonchalant with a bohemian vibe. A balanced cushion arrangement harmonises varying fabrics very well – its symmetry gives even the most casual or eclectic array of fabrics a smart aesthetic." – Carin van Heerden, Carné Interiors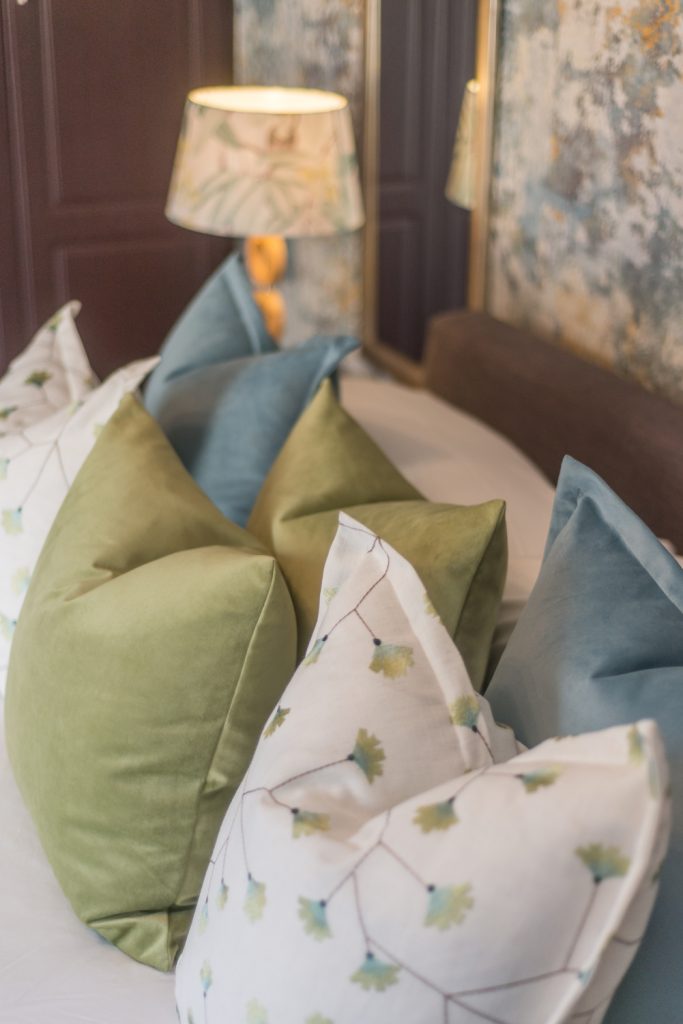 Experiment with texture
"Combine neutral-coloured cushions with bold colours and/or patterns to keep your colour palette cohesive and to create a balanced and refined look. Incorporate a variety of textures like velvet, linen, and woven fabrics to keep things visually appealing. Also, play around with cushions of different shapes and sizes to create some fun and interest." – Janke Viljoen, assistant manager at Cielo