Marble and porcelain remain two of the top choices when it comes to selecting kitchen countertops. We share top tips for making your selection.
Find a design – and colour – you love
"One of the reasons people fall in love with marble is that each slab is crafted by Mother Nature and unique. So you can find designs and colours that really speak into your personal taste. For this reason, we always suggest selecting your marble in person. Find a slab that matches your interiors perfectly, and don't just go by an image." – Megan Noel, head of marketing, Rudi's Choice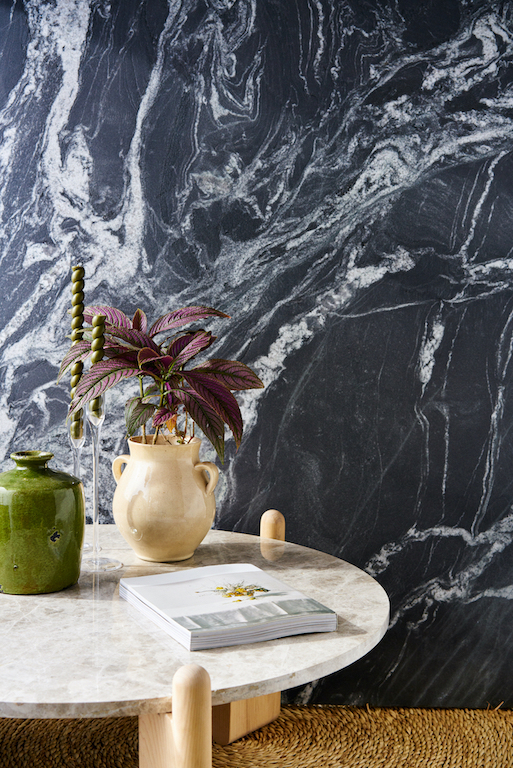 Ensure it is properly sealed
"It is important to ensure that when installing marble, especially if it is going to be used as a countertop, it is sealed properly. As a natural stone, marble can be naturally quite porous and therefore needs to be sealed to provide the most resilient finish. This should be done every six months depending on its condition, and can be done yourself." – Megan Noel, head of marketing, Rudi's Choice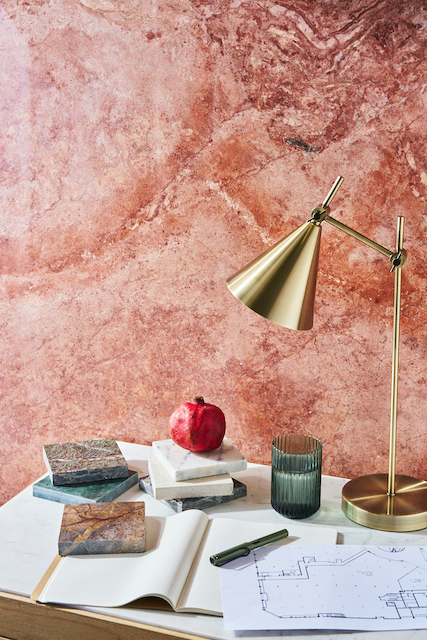 Go for an all-rounder
"A countertop needs to be strong, durable, functional as well as aesthetically pleasing. Natural stone is beautiful. It is organic and unique, and will forever be the first choice where possible.
"Unfortunately much of the natural stone we receive in South Africa is not of the same quality of that in Europe. Therefore we need to be selective with our choices. Luckily with the development of porcelain products we are now able to offer aesthetically beautiful products that mimic that of natural stone, along with added benefits.
"MAXFINE countertops will not change colour over time, are not affected by heat, direct sunlight, or any chemical or disinfectant products and with our 6mm thickness, also offer people the opportunity of induction cooking through our slabs.
"MAXFINE slabs are innovative worktops that make your work surface work for you, while replicating the aesthetic beauty of natural stone." – Massimo Vassarotti, director, MAXFINE South Africa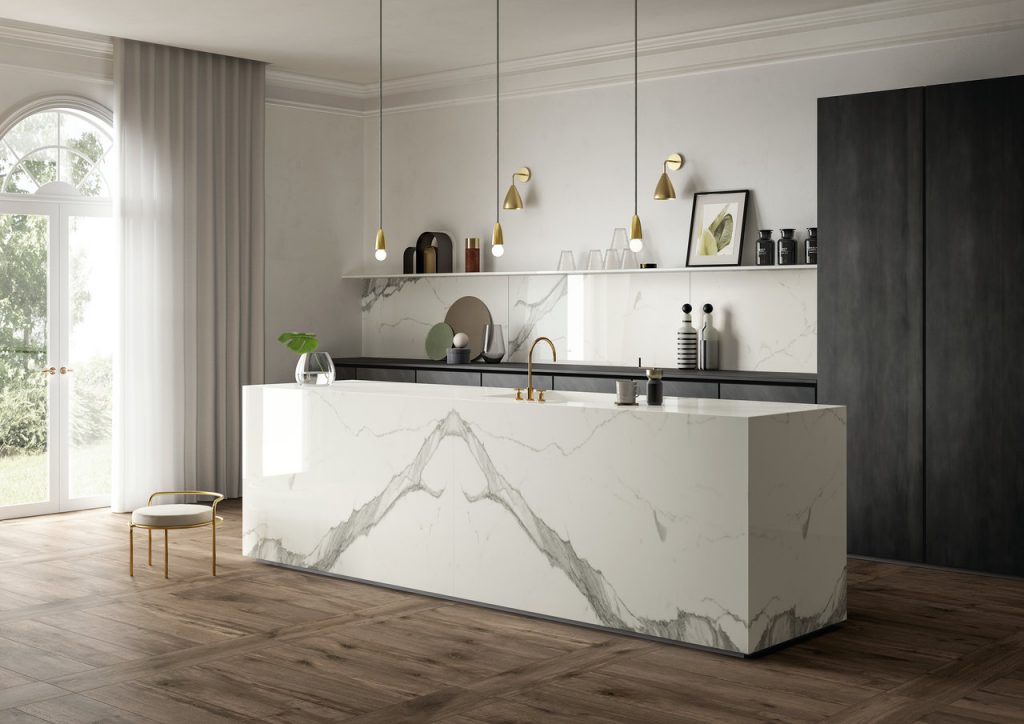 Match up veins
"Be it a natural marble or a marble-look engineered stone, it is important to remember that the end product looks more finished if the veins match up when installed. If this is the look that you are going for, your stonemason will most likely vein-match by default. It is however important to mention this to them regardless." – Linda Classen, marketing coordinator, Cosentino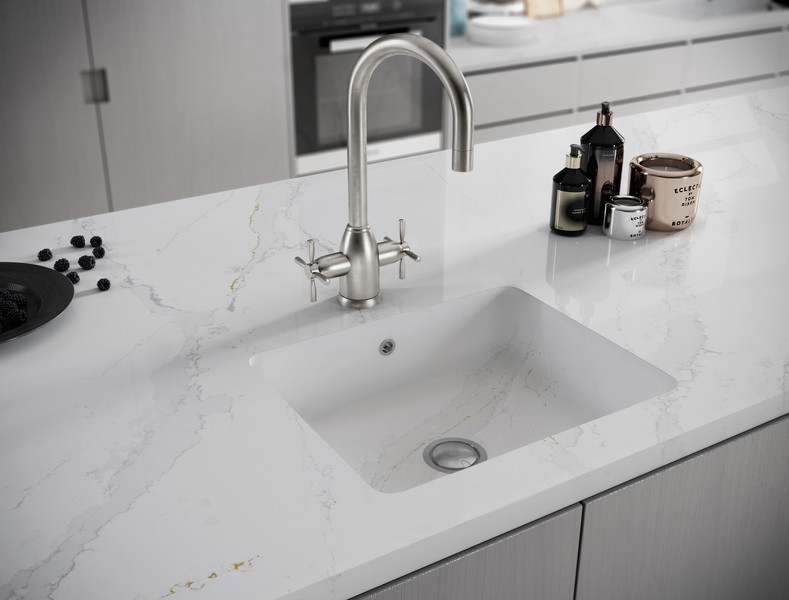 Durability is key
"Durability is always important when choosing any type of worktop for your kitchen, especially in a high-traffic area. When looking at products like Dekton and Silestone that are manufactured in Spain, the performance and characteristics assist greatly in maintenance and the overall longevity of the products, where natural products can tend to ware faster." – Linda Classen, marketing coordinator, Cosentino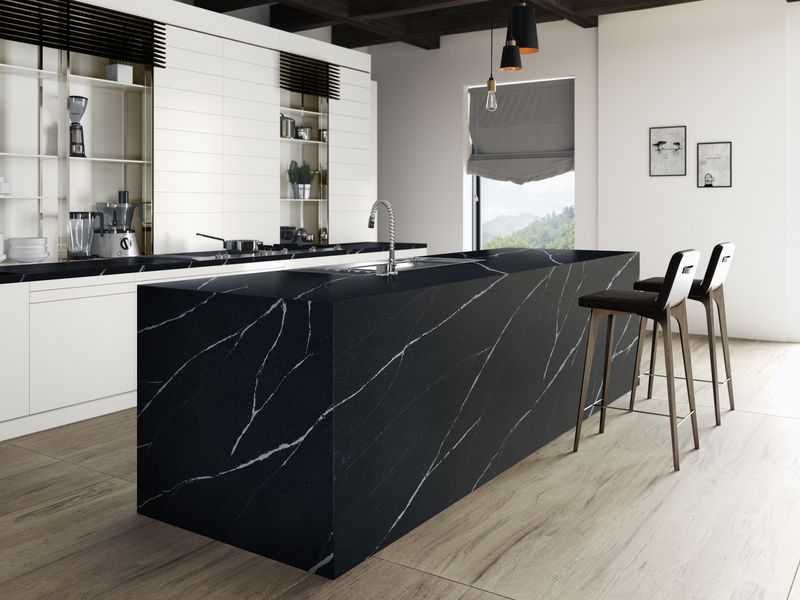 Adopt a hands-on approach
"Purchasing from an esteemed supplier who knows their product and brings in quality stone is important. And hand-selecting your marble slab is one of the best ways to know exactly what you are getting.
"Visit the Artmar warehouse, walk through our slab yard and get a close-up view of our marble slab range, allowing you to make a choice that suits your vision perfectly. At Artmar we have over a decade of experience with our very own quarries so you can rest easy knowing that you will get a kitchen top that lasts." – Kate Caner, marketing creative and design, Artmar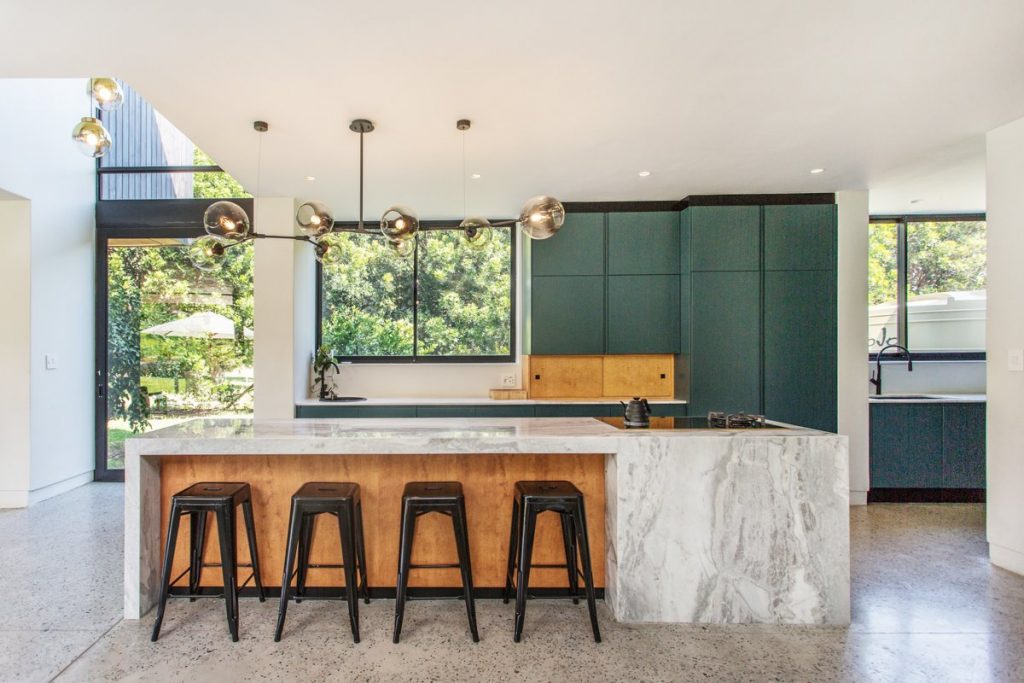 Understand your finishes
"A polished upper surface is the most common finish to marble countertops. However, a honed or alternatively an acid-washed (textured) finish is more practical, preventing etching to the surface as a result of acidity content such as that contained in lemon juice damaging the polished surface. Once you have found your preferred marble colour, ask your fabricator for a polished, honed and acid-washed sample in order to make a confident decision on your choice." – Neville Owen, founder and director, Sangengalo Marble and Granite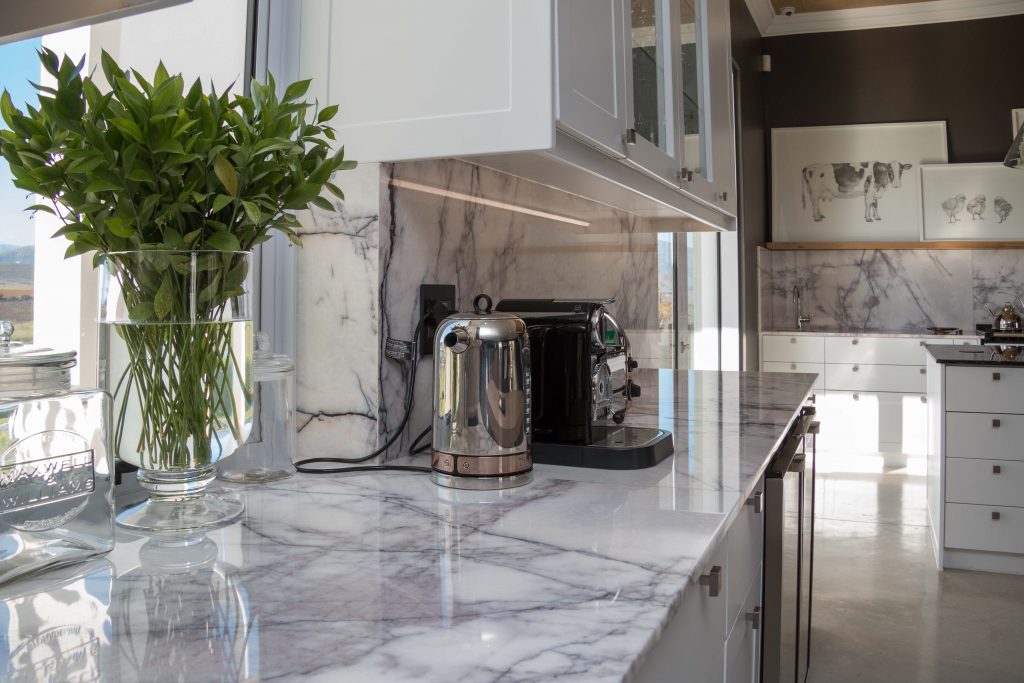 Try multiple samples
"When selecting a Limesite surface for your countertops be sure to look at images of various past installations in the colour of your choice to get an idea of the aesthetic possibilities. Since no two slabs are the same, the decision should never be made based on viewing a single sample size stone. We guide our clients to consciously choose to accent seam lines with our Adorn copper, brass, stainless steel or wood inserts. This breaks the eye when there is a change in grain and also adds a special moment to the space that otherwise would have been lost." – Ramielle De Jager, co-founder of Wolkberg Casting Studio