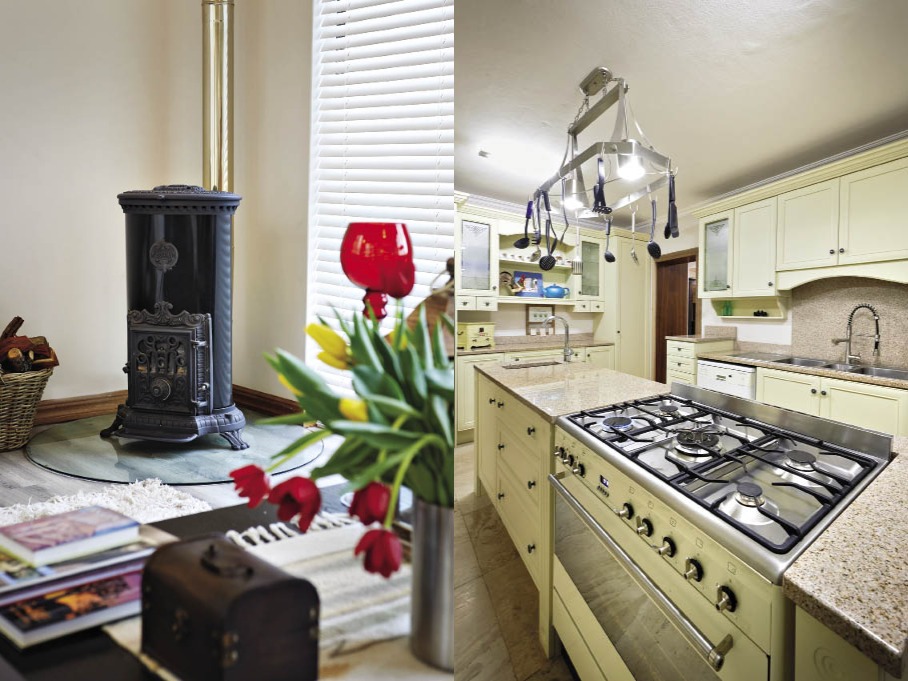 By Refilwe Boikanyo, Project Consultant Candice Jin, Property Coordinator Chantel Spence, Photography Nic Baleta
Sitting proudly on the banks of a river in a renowned estate with spectacular views, walking trails and abundant birdlife, this home was not only tastefully, but also thoughtfully, designed.
"We wanted to create a warm, family home that would be a joy to live in and that would allow for an easy, comfortable lifestyle. We moved into the house with a toddler, so it had to be functional and simple to maintain, as well as provide a safe environment for her," explains one of the owners. "It was also important that the design was environmentally friendly, made the most of the beautiful north-facing views, and gave us a sense of openness and space."
This detailed brief was met meticulously. Externally, the home makes a subtle statement with its distinctive, elegant lines and evident attention to detail. Since the home is built around a large courtyard, the architectural design of the home also makes full use of the natural surrounds.
"We thought a central courtyard would be a practical, environmentally friendly design solution for the South African climate. Additionally, this main feature of the home provides us with a safe, yet private, outdoor area that is a fluid extension of the interior spaces," explain the owners.
To reduce their carbon footprint, the owners ensured that insulating material was used in the foundation of the home, and installed three solar water heaters, two multi-fuel fireplaces and an inverter-type air conditioner. They also use gas for cooking and heating, and cross-ventilation for cooling in summer.
The double-storey home is open-plan, with the kitchen, living area, dining room, lounge and sun room all flowing into each other. On the ground floor, there is also a scullery and laundry adjoining the kitchen, a study, indoor lap pool, gym, changing facilities, a cinema room and two en suite guestrooms, as well as a guest lounge. The guest area has its own driveway and entrance. The upper floor houses a TV lounge, four en suite bedrooms, a roof garden, and a loft playroom and loft atelier with beautiful views over the river.
The owners love beautifully designed furniture and accessory pieces, and are drawn to classic decor themes that are comfortable and underpinned by clean, simple lines, so they took a DIY approach to decorating. "Much of our furniture and decor has been collected over the years, and therefore we have a mix of styles that fortunately complement each other," says one of the owners.
Thanks to these personal touches, thoughtful design and beautiful natural settings, when these owners enter their home, they leave the rest of the world behind them.